Sausage and Beer Fest
Pairing gourmet snags with top-notch craft brews.
Sometimes the shape changes, in length or width. Sometimes the colour does, too. And, there are many, many ways that it can be served. But everyone generally knows what the humble sausage looks like — even though it's quite the versatile dish.
Snags come in all kinds of flavours, and plenty of them will be thrown onto plenty of grills at South Bank across the weekend of Saturday, November 7–Sunday, November 8. The inner-city spot is hosting a Sausage and Beer Fest, after all, which'll take your tastebuds on a tour of different snags from around the world.
Brooklyn Depot will be cooking up pork and cheese kranskies with pickled chilli, while Hop & Pickle will be opting for British-style cumberland sausages. Fritzenberger has picked buffalo chicken sausages with blue cheese, Tippler's Tap is sizzling up Chicago sausages with American mustard, and The Charming Squire is going with wild boar and kangaroo snags. From Gnocchi Gnocchi Brothers, prepare to tuck into a pork and fennel variety — of sausage, not pasta — and at Tai Tai, it's doing Taiwanese pork and rice sausages. There's also soujouk sausages from Shysh and makanek Lebanese sausages from Baba Ganouj.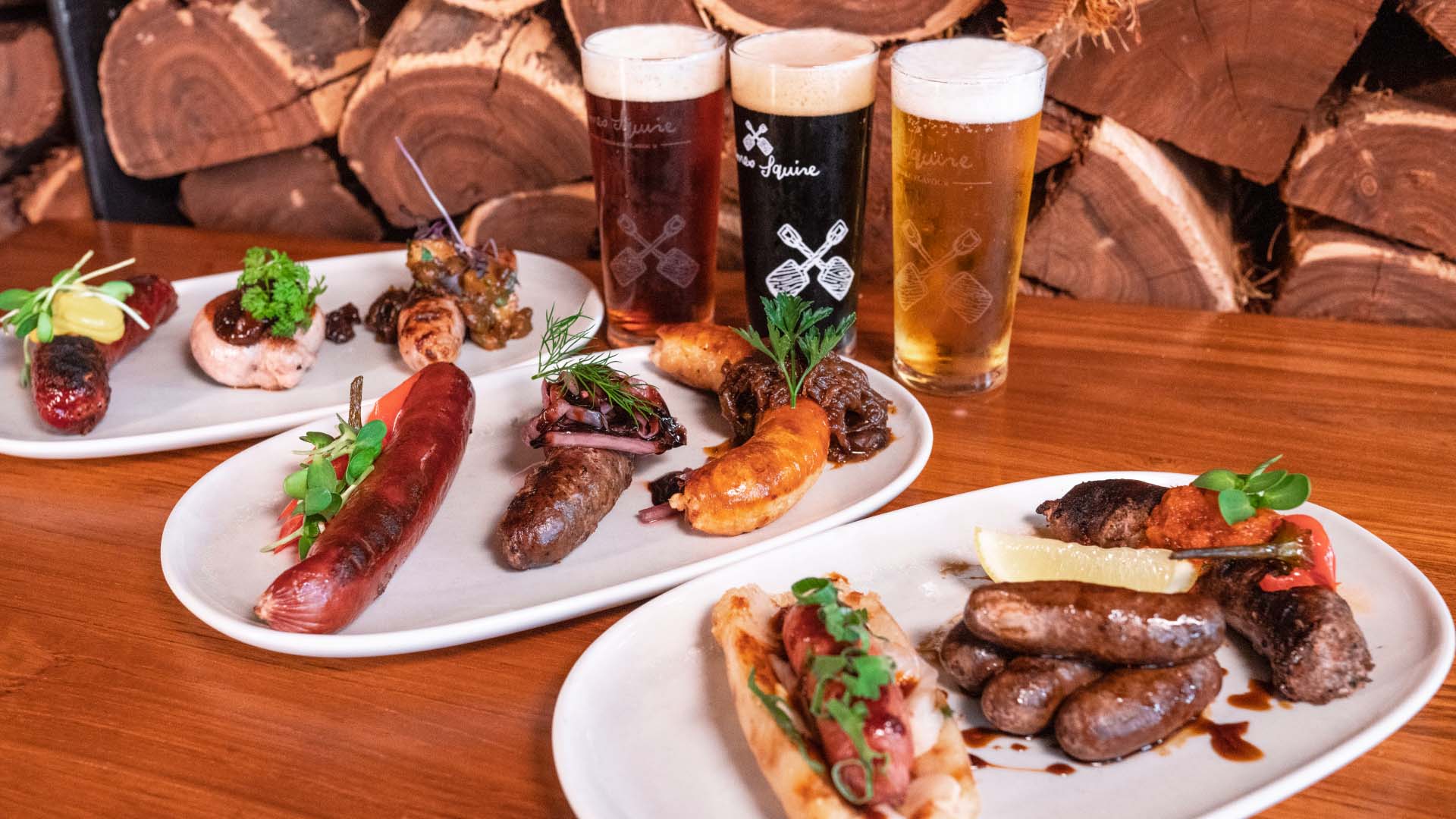 Your $30 ticket includes a sampler snag pack featuring three of the above sausages, plus chips and slaw. You can spend an extra $9 for a flight of three brews to go with it, or buy your drinks as you go.
If all of this chat about snags is making you hungry (understandably), getting in quickly is recommended, as only 300 tickets are available for each two-hour session on the Little Stanley Street southern lawn — at 11am, 2pm and 5pm each day.
Food & Drink

Shop 30, 153 Stanley Street Plaza, South Brisbane
Food & Drink

Thursday, November 26 - Monday, November 30

Online

Food & Drink

Saturday, November 28 - Sunday, November 29

Pourboy

Food & Drink

Friday, November 20 - Sunday, January 3

El Camino Cantina South Bank

Food & Drink

Saturday, November 21 - Sunday, November 29

Online
Food & Drink

Wednesday, November 18 - Sunday, February 28

Mister Paganini

Food & Drink

Friday, November 20 - Sunday, January 3

El Camino Cantina South Bank

Food & Drink

Sunday, November 1 - Monday, November 30

Various locations across Brisbane