FOOD & DRINK
Showtime at Archie Brothers
Once a month, you'll be able to head to Toombul for stilt walkers, magicians, burlesque and beverages.
Since 2019 in Brisbane, a trip to Archie Brothers Cirque Electriq has meant stepping inside a circus-themed arcade bar that's primed for kidulting. And, that's still the case; however, once a month from May until November, the chain is ramping its core concepts of circus, arcade fun and nostalgic activities for adults up a few levels.
Run by Funlab, the group also responsible for Holey Moley, Strike Bowling and B. Lucky & Sons, Archie Brothers is kicking off a new Showtime event series. After launching on Saturday, May 8 in Toombul, it'll take place on the second Saturday of each month, turning the venue into an adults-only circus and cocktail pop-up.
From 7–10pm each month, attendees can expect stilt walkers, magicians, burlesque and beverages — and tarot card readings, face painting, unicycling, acrobatics, diabolo and balloon modelling as well.
The carousel-themed Archie Brothers bar will be pouring Showtime Disco Mirror Ball cocktails, which combine Red Bull, passionfruit, cranberry juice, triple sec, whiskey and lime, while the rest of the chain's usual drinks list will be on offer, too. Food-wise, the theme park and American diner-inspired menu will span sandwiches, pizzas, sliders, onion rings, mac and cheese and other dishes.
And, all of Archie Brothers' usual games and activities will be on the agenda, as will prizes. So, you'll be whipping out your Mario Kart skills, hitting the dodgems, bowling and just generally mashing buttons in May, and again come June 12, July 10, August 14, September 11, October 9 and November 13. Then, you'll be trading all the tickets you amass for gaming consoles, 90s paraphernalia and more (and there won't be any kids around vying for the same goodies).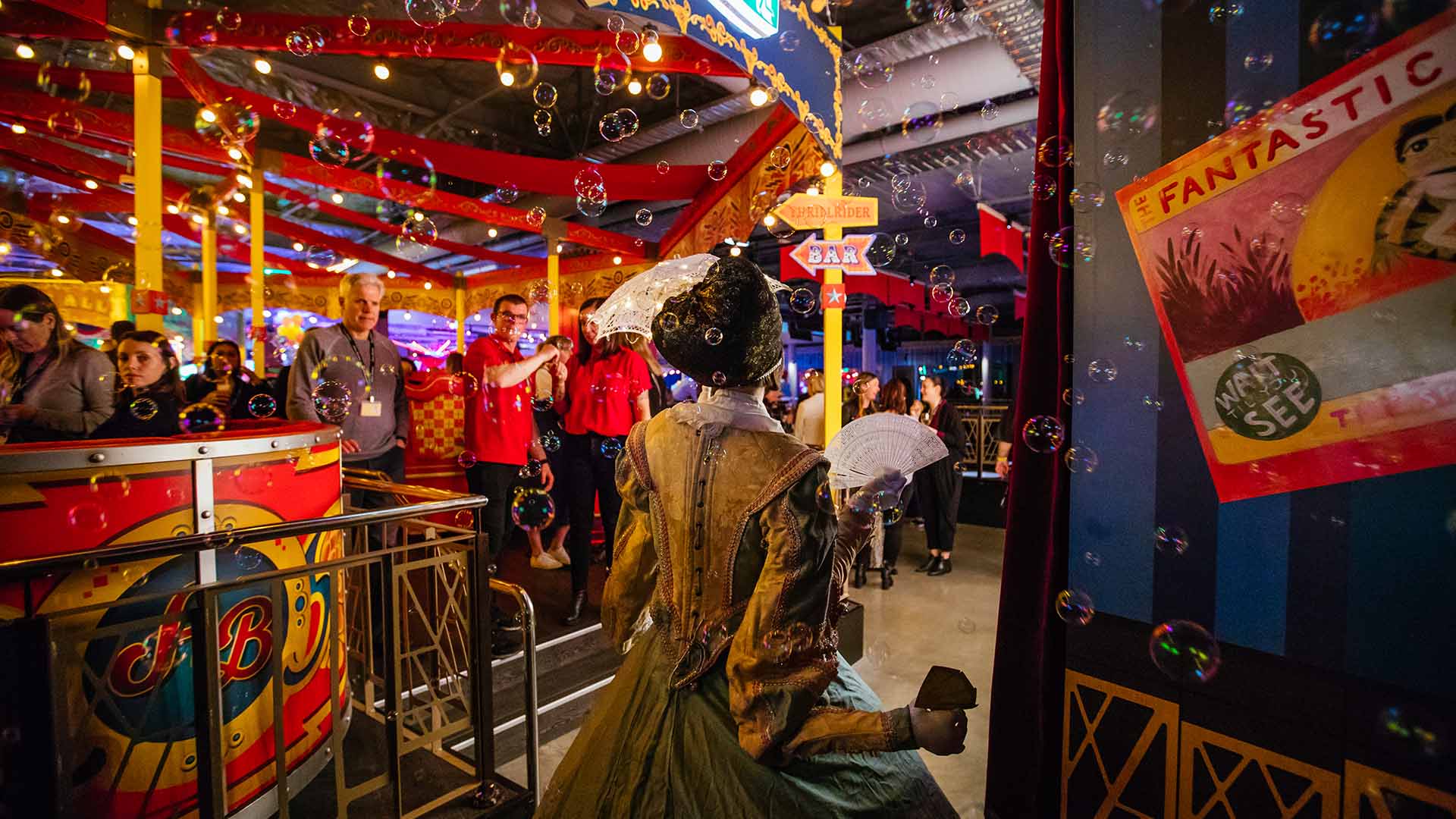 Images: Zennieshia Butts.
Food & Drink

Wednesday, September 29 - Wednesday, September 29

La Costa Restaurant & Bar

Food & Drink

Sunday, October 17 - Sunday, October 17

UPSTAIRS at Toombul

Design & Style

Friday, October 1 - Sunday, October 31

Various Brisbane venues

Food & Drink

Monday, October 25 - Monday, October 25

Salt Meats Cheese Gasworks
Travel & Leisure

Wednesday, July 15 - Wednesday, July 15

YMCA Fitness Bowen Hills

Food & Drink

Wednesday, December 19 - Wednesday, December 19

El Camino Cantina Bowen Hills

Food & Drink

Wednesday, September 16 - Wednesday, September 16

BrewDog DogTap Brisbane