Shrek Rave
Be an all star at this 'Shrek' party — there'll be Smash Mouth sing-alongs, 'Shrek'-themed drink specials and free green glow sticks.
One of Brisbane's venues is going green this summer, celebrating a big pop-culture phenomenon that's still getting plenty of affection two decades after it first hit. Yes, after all this time, everyone still loves animated favourite Shrek. So, Kickons is hosting the ultimate Shrek party for adults: Shrek Rave.
Rediscover why it really isn't easy being an ogre while listening to a Shrek DJ set, and joining in on a Smash Mouth sing-along. Still remember the words to the band's version of 'I'm a Believer'? Of course you do, and you have the song stuck in your head right now.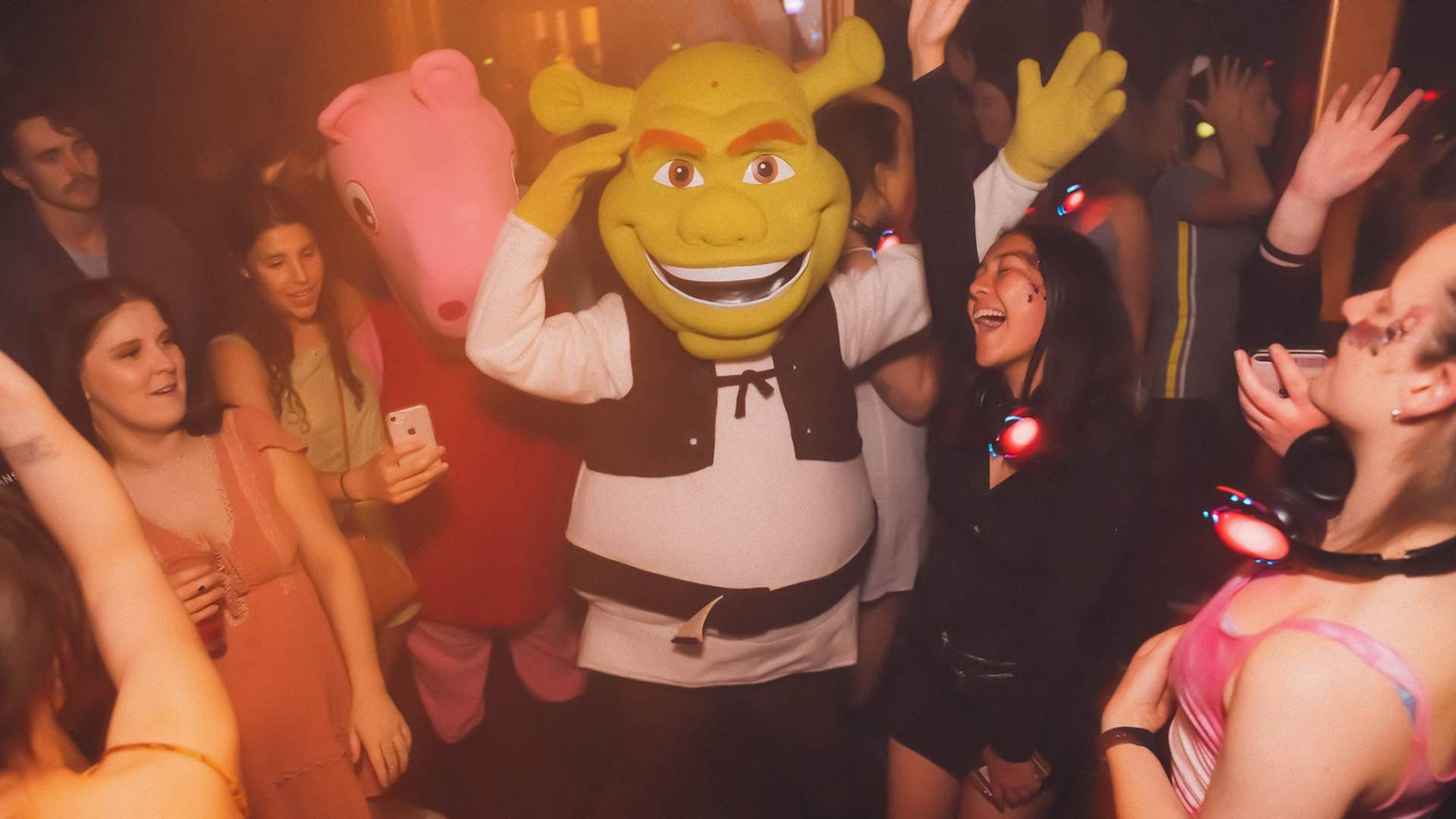 Also part of the fun: Shrek-themed drink specials including Shrek Juice, Donkey Drank and Farquaad Fizz; free green glow sticks; an all-green dress code (obviously); a free green glitter bar; and a prize for best Shrek-inspired outfit.
Here, all that glitters is indeed gold — and green — with the party happening from 9pm on Friday, December 9.
Tickets cost $26.91 per person.