Snowland Putt Putt
Putt your way around a winter wonderland.
Ever wondered what it'd be like to play mini golf in the snow? No, you probably haven't — but you can find out now anyway. Redcliffe's Undersea Putt & Play is getting wintry from 5–9pm every day between Friday, June 24–Sunday, July 10, which means showering its greens with that glorious falling white stuff. No, you don't need to rug up, which is another ace part of the faux snow fun.
You're also getting two themes for the price of one at Snowland Putt Putt, actually, because Undersea is usually decked out with ocean-inspired decor; think: sharks and fish hanging above the course, turtles and pirates scattered among the greens, entering through the jaws of a dunkleosteus, an extinct ancient fish that grew up to eight metres long; and also spotting squid, jellyfish, whales, stingrays, mermaids and treasure chests.
The venue has now added its nightly white Christmas setup on top of its usual theming, spanning that fake snow and festive decorations. No, this isn't the kind of putt putt you see every day. Yes, Christmas tunes are pumping through the stereo, too.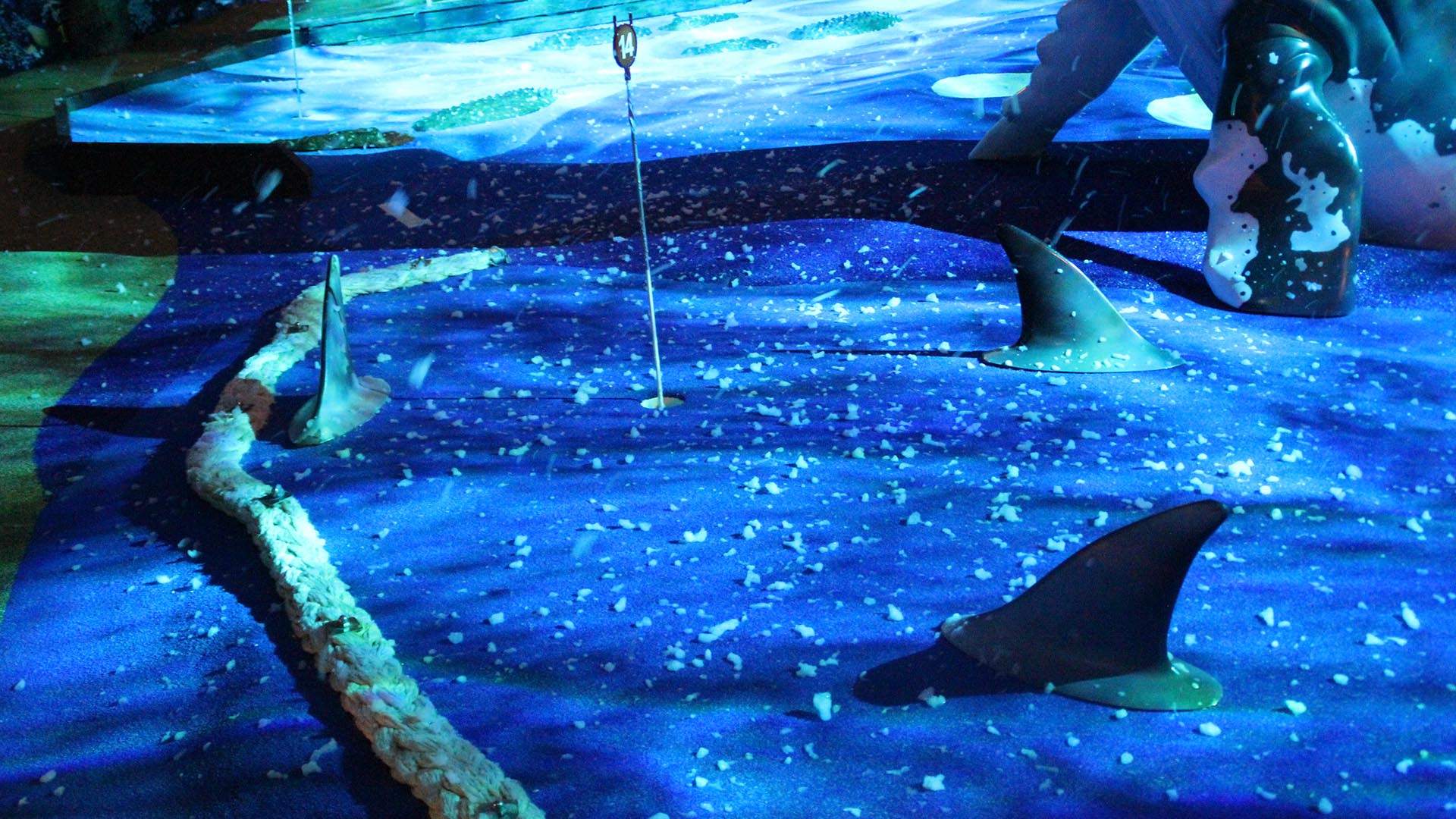 It's all family friendly, as the venue always is, so expect to have company of all ages. That's the type of game that mini golf is, after all. Tickets cost $60, which covers four people.
Because Undersea Putt & Play also has a cafe and bar onsite for pre-golf snacks and post-match celebrations, you can sip frozen cocktails after you've tapped you way around the 18 wintry holes, too — although that's extra.
And, there's also an arcade room with video games, air hockey tables and a pinball parlour.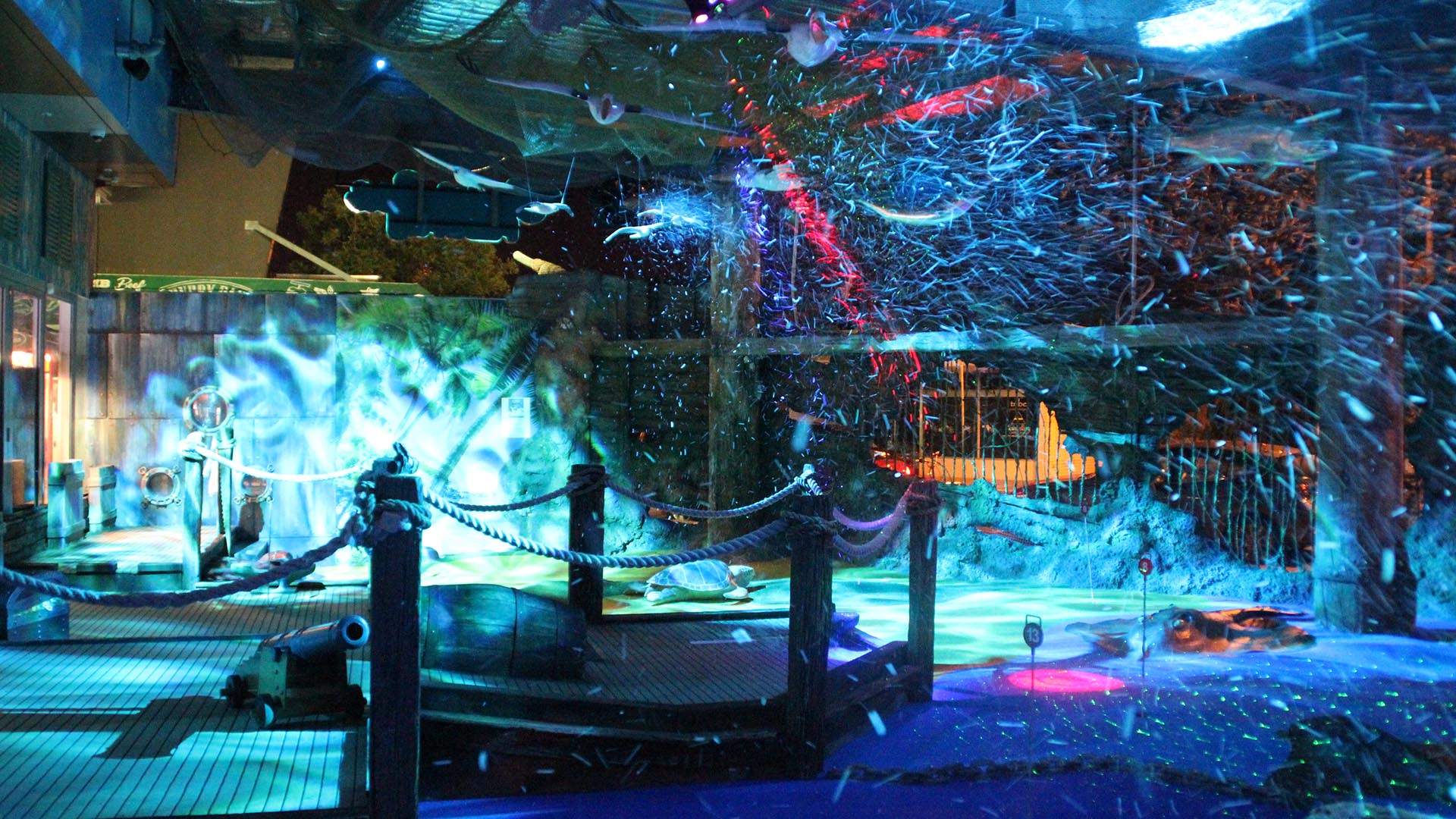 Brisbane does love a themed mini golf course. By now, you've already putted your way around Holey Moley's neon-lit themed mini golf greens at its two Brisbane venues. When it decks out its course for Christmas, Easter, Halloween and Valentine's Day, you've tap, tap, tapped through Victoria Park's site, too. And, when it comes to town, you've also swung a club at Pixar Putt. But channelling your inner Happy Gilmore on a snow-meets-underwater 18-hole course is definitely something new.