South Bank Christmas Cinema 2022
Pack a picnic and enjoy Christmas movies from your childhood — and other favourite flicks — under the stars.
Last-minute shopping, over-indulging at celebratory shindigs, and pretending not to be annoyed about receiving another pair of socks: they're all a part of every Christmas. For kids and adults alike, so is many a seasonal-themed movie. If it has Santa or Christmas in the title, it's optimal viewing at this time of year.
The folks at South Bank certainly think so, and have thrown together their yearly Christmas Cinema Series brimming with merriment. But these free films aren't just for families. Any Yuletide movie held under Brisbane's starry skies and by the water at River Quay Green at this summery time of the season is perfect for, well, everyone.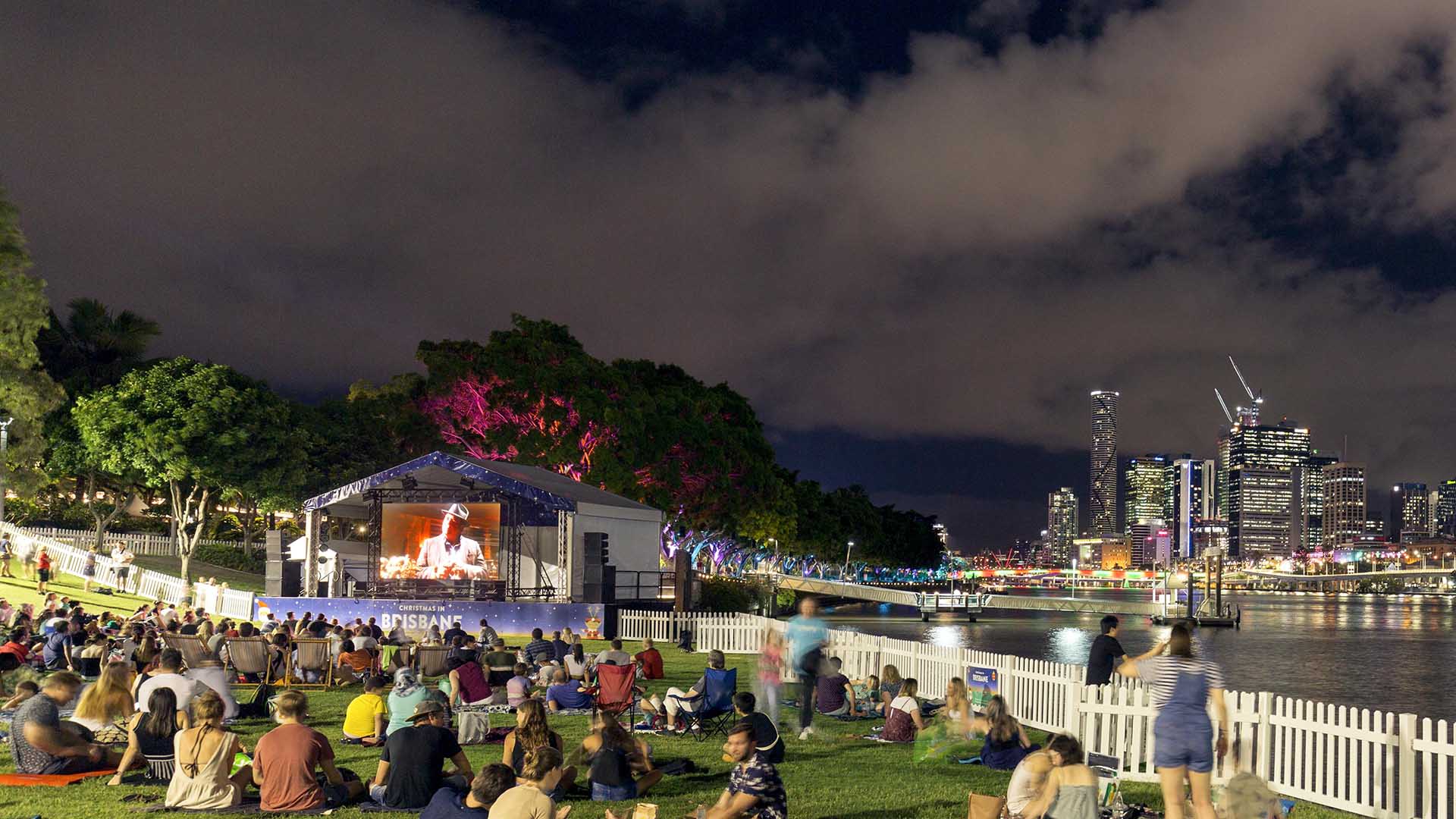 Pack a picnic and enjoy double features every night from Saturday, December 17–Thursday, December 22. The familiar but still festive and fun lineup includes Elf, A Boy Called Christmas, Last Christmas, Arthur Christmas, National Lampoon's Christmas Vacation, The Holiday, How the Grinch Stole Christmas and Happiest Season .
Among a varied lineup catering for all ages, there's also Ghostbusters II, Daddy's Home 2, Elliott: The Littlest Reindeer and The Star.
Attending is free, and the family-friendly flicks screen at 6pm, with each evening's second session showing at 8pm.