South City Square Christmas Markets 2022
You'll feel like you're wandering around a festive European-style market hall at this inner-east mix of stalls and food trucks.
It's that time of year, Brisbanites: time for every patch of this city to play host to festive-themed markets. No matter where you're moseying, you won't be far from a collection of stalls selling plenty of gifts — including Woolloongabba's South City Square from 10am on Sunday, December 4.
That's when The Market Folk is taking over the place, putting on a Christmas Pop-Up Market that'll be filled with stocking-stuffers. We hope that your loved ones like clothes, jewellery, ceramics, plants, pots, homewares and art, because you'll find it all here. These markets will have a big focus on design, too, so you won't be browsing and buying just any old wares.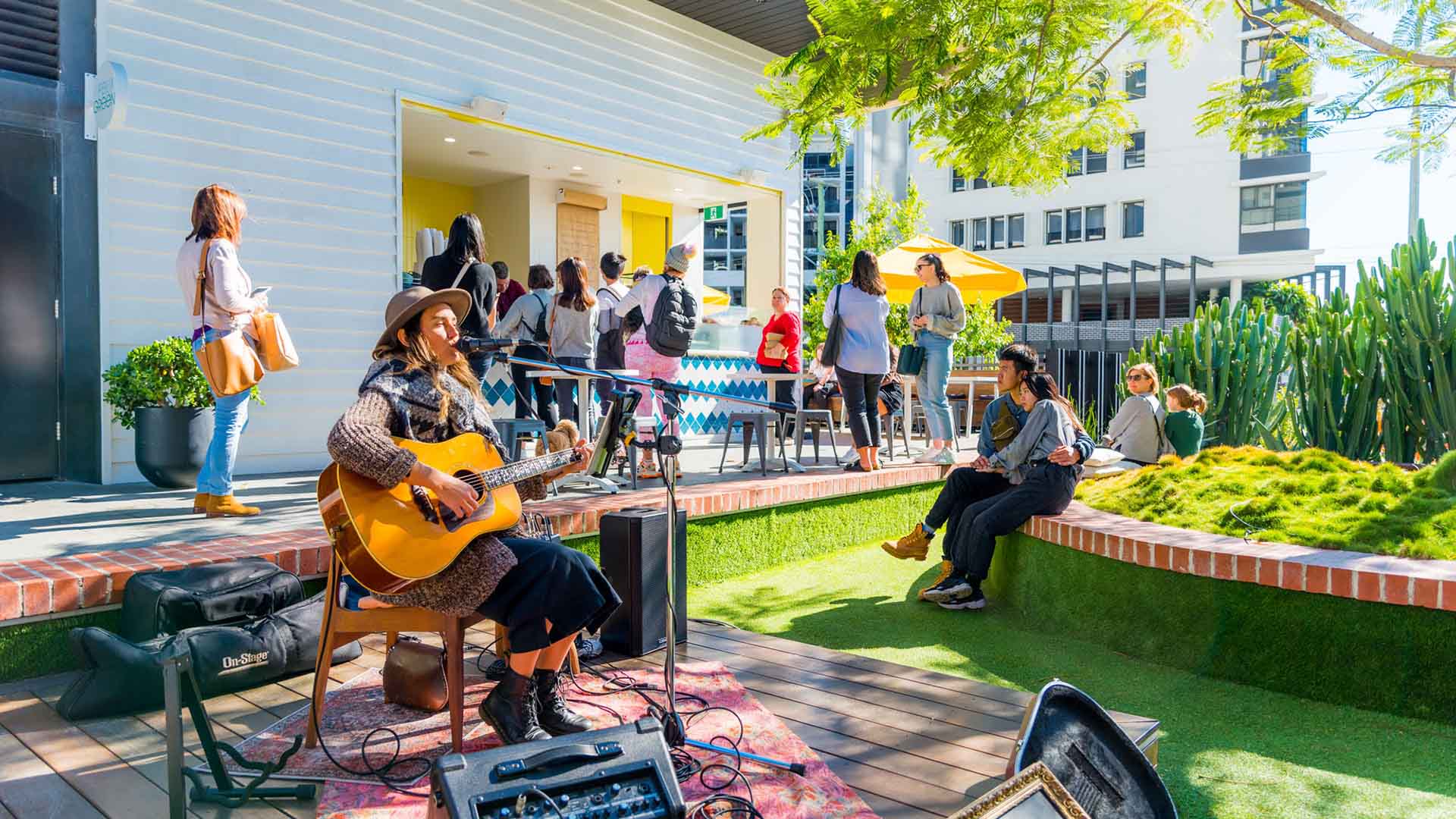 As well as shopping your way around 45 local boutiques, there'll be live music and food trucks — because every gift-purchasing expedition needs a soundtrack, and also makes you work up an appetite.
Plus, it all tales place in a brick-lined, industrial-style space, which'll make you feel like you're wandering around a European-style market.