Summer at Wet Deck
W Brisbane's pool bar is celebrating summer with drinks and bites to eat inspired by Central and South America.
If summer to you screams poolside hangs, cocktails aplenty and killer sunset views, you're in luck: W Brisbane's Wet Deck does all of the above. If this summer in particular — from Thursday, December 1, 2022–Sunday, January 29, 2023 — screams wishing you were in Central and South America, you're also fortunate. Well, you can enjoy the next best thing without leaving the city.
Summer at Wet Deck this season involves nodding to those far-off spots, all at the hotel's fourth-level rooftop pool bar and terrace area. The venue is celebrating the warm weather with appropriate drinks and bites to eat, and Santiago- and Panama City-esque theming as well.
Entry is free, and you'll pay as you go — while sitting on furniture heroing terracotta hues, geometric prints, and surrounded by pottery, red and pink dried florals, plus cactus plants. And, from Friday–Sunday, there'll be a DJ spinning tunes.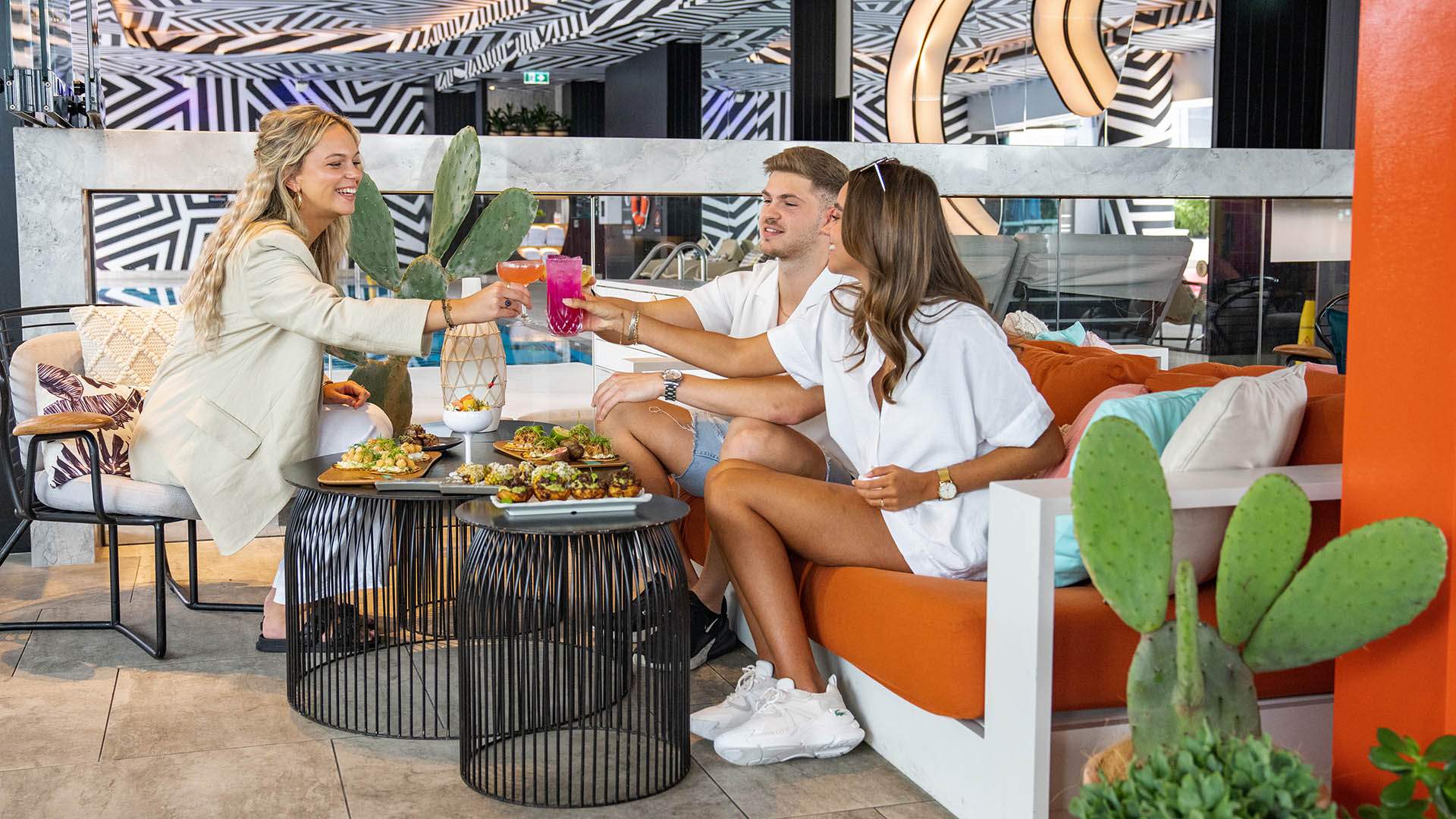 Drinks-wise, the custom-made beverage cart is doing margaritas paired with your choice of salt — black lava, Sriracha or Habanero. Cocktail flavours include a spicy pineapple jam number, plus another made with fig juice and shrub, yuzu and agave.
Or, opt for a Taste of Summer — it features Milton silver rum, cream liqueur, honeydew, white chocolate pistachio praline and coconut foam.
As for the food range, it features Peruvian ceviche, Argentinian steak skewers with chimichurri, Brazillian corn short ribs, Colombian plantains and Mexican chipotle chicken tacos with baja slaw.