Teneriffe Festival 2021
More than a decade after Teneriffe officially became a suburb, this community shindig and day of feasting continues.
When that slice of inner-city delights known as Teneriffe was officially named a suburb back in 2010, locals threw a party to celebrate. More than a decade on and the shindig is still going strong — you know it as the Teneriffe Festival.
For its 2021 outing, the event will boast another wide-ranging lineup, aka the kind of bill previous attendees have come to expect. Taking place on Saturday, October 23, there'll be music, food, markets and more, all helping locals and visitors alike make the most of the bustling locale.
Chilled riverside hangouts are just the beginning. Whether you're keen on feasting, shopping, drinking or tapping your toes, you'll find it here. More than 50,000 people have attended in previous years, so you'll also find plenty of company. Sample the area's bars and restaurants, find a feast of from a food truck, hit up one of the three pop-up beer gardens, then walk around more than 100 bespoke market stalls. A packed program of local tunes will take over two stages as well.
And if you're wondering who'll be involved food- and drink-wise, the 2021 lineup includes Green Beacon Brewing Co, the Defiant Duck, The Triffid, Zero Fox, Dalgety Public House and Campos — and Brisbane Gin Distillery is even bringing its gin-slinging double-decker bus.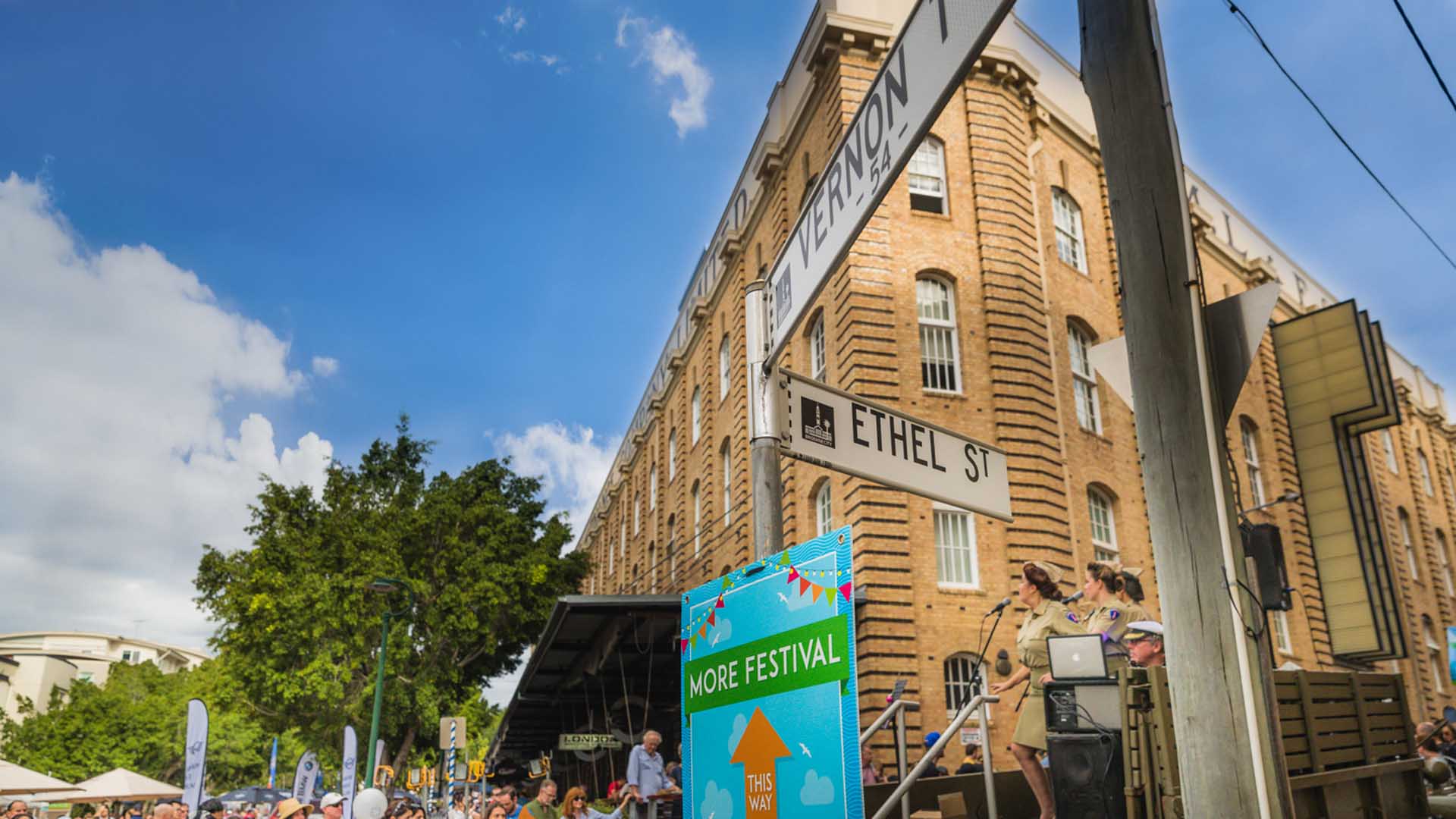 Updated September 16.