The Enchanted Garden 2022
See one of Brisbane's most popular spaces in a completely new light.
Fancy seeing one of Brisbane's most popular spaces in a completely new light? Or, to be more accurate, with more than 22,000 square metres of lights flickering in, around and over the top of its lush greenery? As every home renovation-focused TV show has told us time and time again, a splash of colour can make a world of difference — and, at Roma Street Parkland's returning Enchanted Garden, it can turn an already picturesque space into a glorious festive wonderland.
This local favourite pops up year after year, delighting Brisbanites of all ages — and 2022 is no different. This year, you'll be heading along from Friday, November 25–Wednesday, December 21, with the event sticking around for an extended season due to past demand. We all sure do love glowing lights, clearly.
Designed to take half an hour to wander through and stretching along a one-kilometre walk, The Enchanted Garden combines custom-made LEDs — plus special effects, light sculptures, lasers, projections and holograms — with an immersive audio soundscape. The aim: getting merry and celebrating nature, with the 2022 installation featuring five sections. One will pay tribute to the parklands' water sections, another focuses on its rock formations, while a third showcases the locale's fig tree avenue. There's also a section that's all about floral art, and one filled with moving shadow sculptures.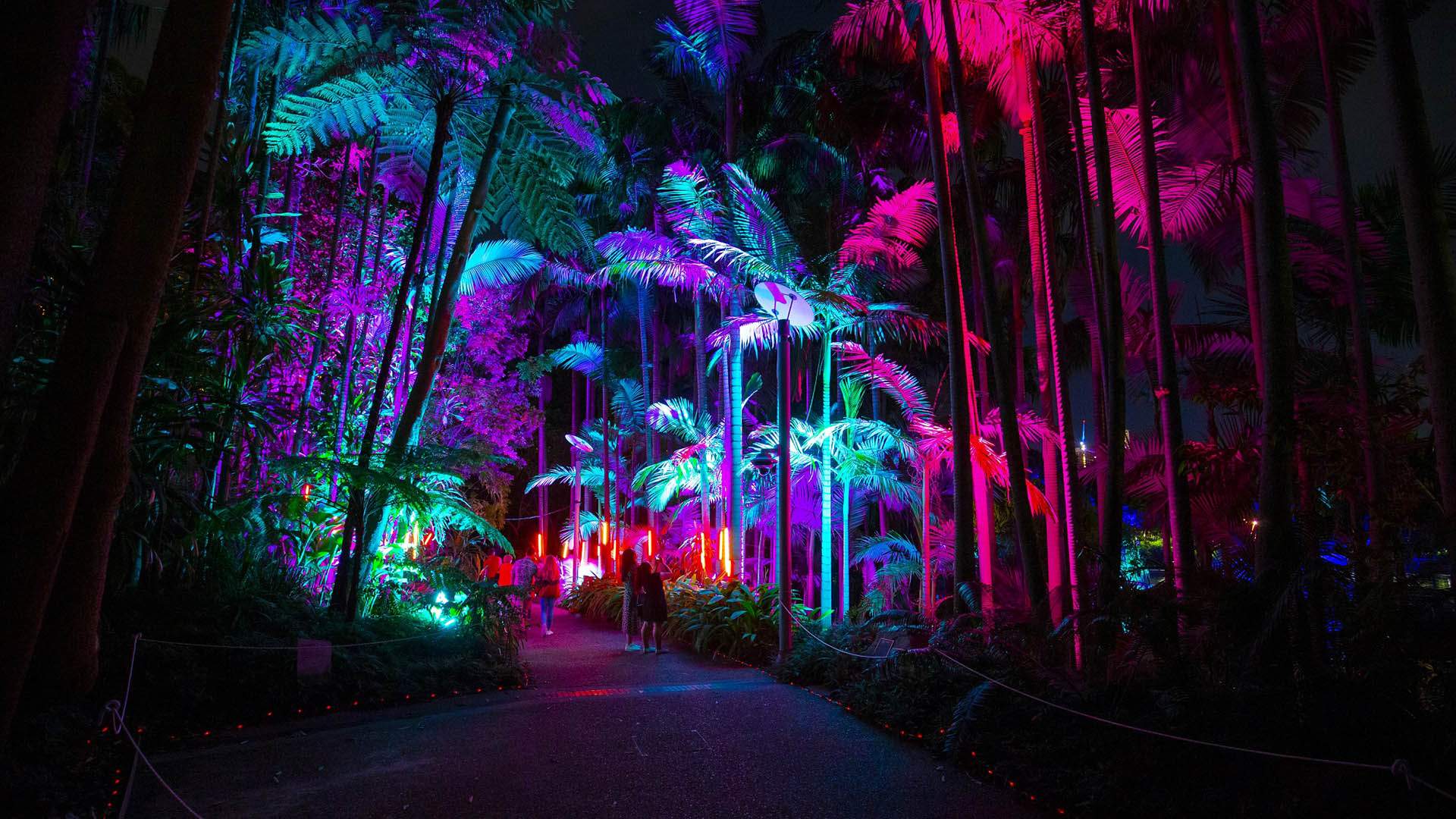 Unsurprisingly, it's a family-friendly affair — and, like in 2021, there is a fee. You'll pay $7 to head along and stare up at all that dazzling brightness. Once you're in, you can soak up the luminousness for as long as you like.
Sessions run from 6–9.30pm and, if you're organised enough, you can always pack a picnic, arrive early and enjoy dinner beforehand. Plus, you can BYO drinks to one of the few public places that allows them in our fair town — although Roma Street Parklands' licensed areas are only licensed until 8pm.
Food trucks will also be onsite at the Celebration Lawn from 4–9.30pm daily if you don't get around to taking care of your own nosh.
A word of warning: people love all things glittery, so prepare to a heap company. Also, tickets usually get snapped up quickly, with this year's going on sale at 9am on Monday, November 7.