The Oyster and Seafood Festival 2022
Slurp your Saturday away by the sea.
It's that time again, seafood-loving Brisbanites, with the Sandstone Point Hotel bringing back its annual Oyster and Seafood Festival in 2022. If you're a fan of slurping down molluscs or munching on other morsels from the ocean, prepare to be in your element.
Taking over the venue on Saturday, October 15, the day-long celebration of salty, slimy deliciousness will treat your tastebuds to oysters from all around the country, asking whether you can discern the difference. Get them freshly shucked at the fest's bars — and if you need something to snack on otherwise, you can feast on the rest of the ocean's finest bounty at an array of seafood market stalls. Mussels, calamari, prawns, bugs, fish: they're all usually on offer.
Anyone who really, truly loves their oysters can plan to make a date with competitive portion of the day, too, because it wouldn't be a food festival without a contest. Here, that typically means downing a heap oysters, and also peeling prawns.
Chef demonstrations and live music are a regular part of the bill as well, all as part of a cruisy day hanging out by the water. And, you'll find plenty of drinks at the bar to help wash down all that seafood.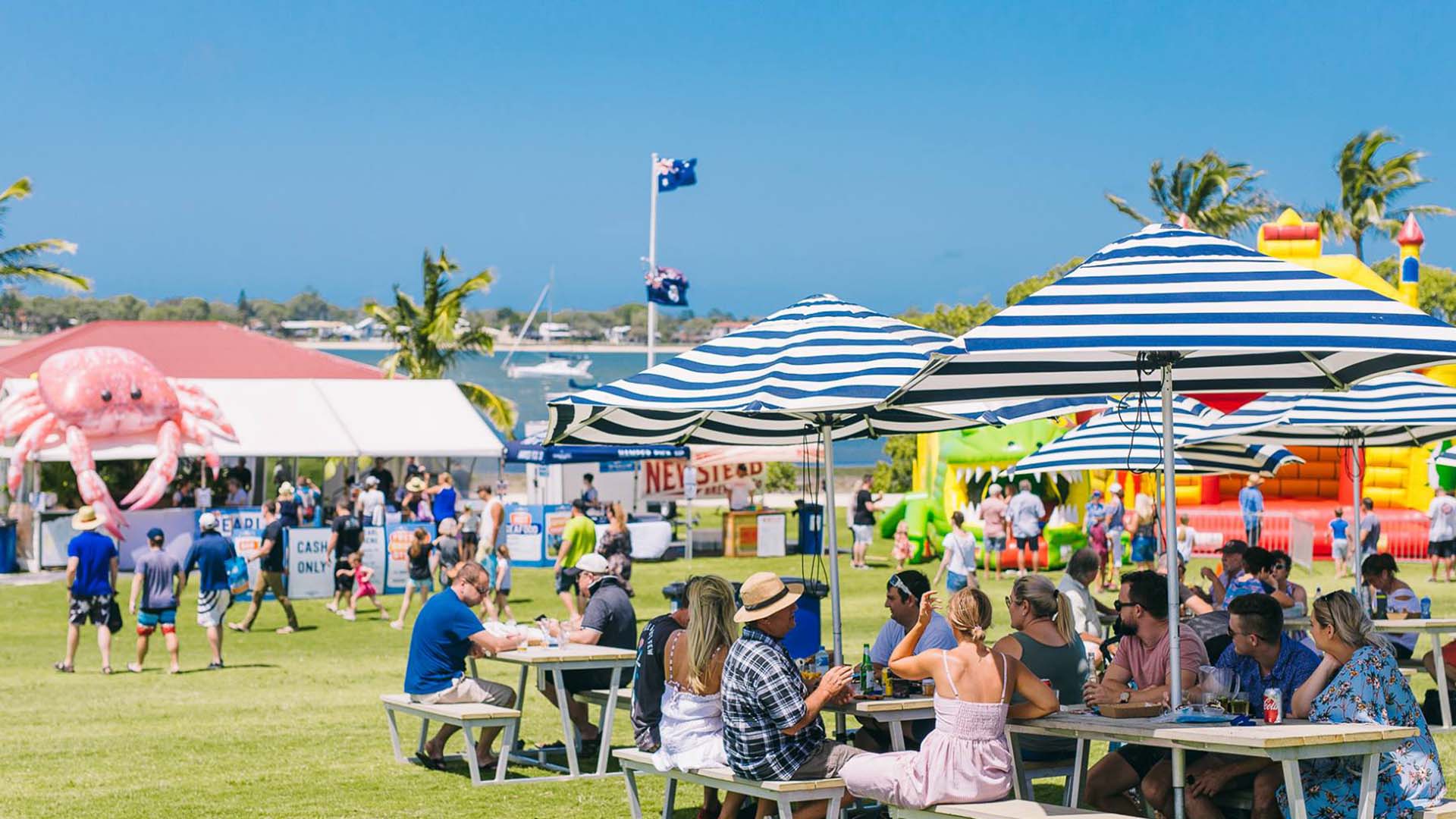 Image: Sandstone Point Hotel.