The Rooftop Lodge 2023
Enjoy fire pits, snow, hot tubs, igloos, a purpose-built ice-skating rink, fondue and boozy hot cocoas, all on a Surfers Paradise rooftop.
A sunny getaway favourite for interstate tourists when the weather gets frostier down south, the Gold Coast isn't typically considered a winter wonderland. But that isn't stopping Cali Beach, the rooftop beach club that's usually about everything that Surfers Paradise's sultry climes have to offer, from embracing the dipping temperature with an alpine makeover.
In 2022, the venue debuted The Rooftop Lodge, its wintry alter-ego — a place where you can still peer out over the coast, but you'll do so surrounded by snow and ice. The cold-weather revamp is returning in 2023, too, from Saturday, June 3 until the end of August. And this time, it's bringing ice skating with it.
Each Friday–Sunday across the pop-up's season, you can head to the 5000-square-metre venue on a fourth-floor rooftop to pretend you're somewhere far less beachy and yet still at the beach. Yes, the bar is taking the concept seriously, with more than 60 snow-topped trees helping to set the mood and even fake snow part of the site. Expect big alpine energy and mountain chalet vibes as you get warm by the open fire pits as well.
With this year's $350,000 temporary revamp, the ice-skating rink is a big addition, and has been purpose-built to replace the volleyball courts for winter. For when you're not sliding across its chilled expanse, The Rooftop Lodge will also feature ice-hockey machines, pop-up performances and market food stalls running all day from 11am till late.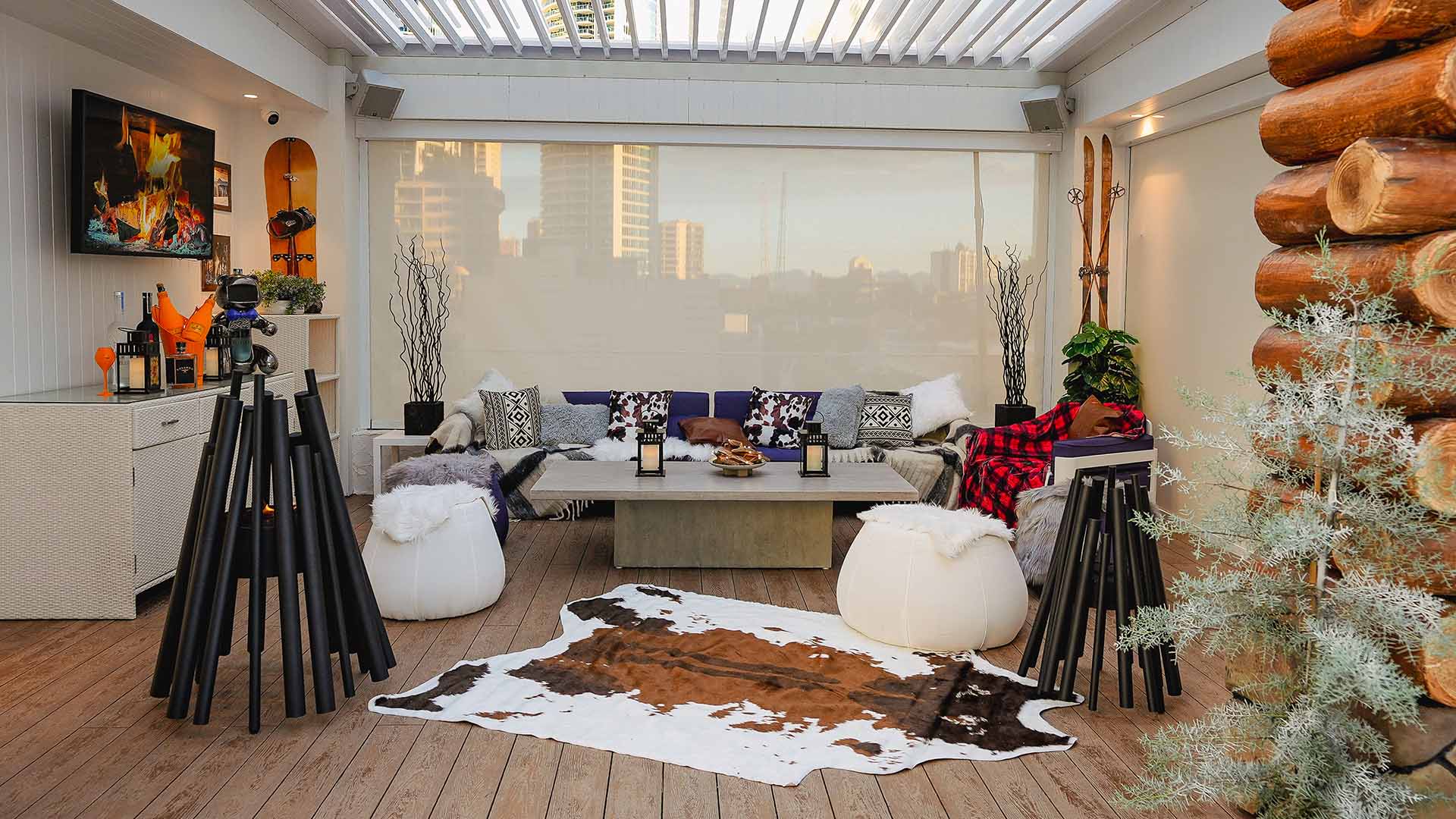 Cali Beach's VIP cabanas are also being decked out as luxury alpine lodges, with facades that fit the theme, more fire pits and Swiss ski village-style cosy furniture. So, gathering the gang and hanging out in your own space is still on the agenda, just adapting to the season. One key feature, so that you can still enjoy a dip on the coast: hot tubs.
And, in partnership with Veuve Clicquot, The Rooftop Lodge will feature snowy igloo experiences for up to seven people, complete with the obvious drinks. Those transparent but warm spaces will also be decked out chalet-style, and whiling away your time in them will involve winter cocktail and food platters — and a $350 price tag.
Wherever you decide to get comfy at The Rooftop Lodge, there'll blankets to help lock in the toastiness, plus fondue, marshmallows to roast by the fires, charcuterie boards, snowball martinis and boozy hot cocoas. Or, opt for the wintry dine-in menu at the View Deck.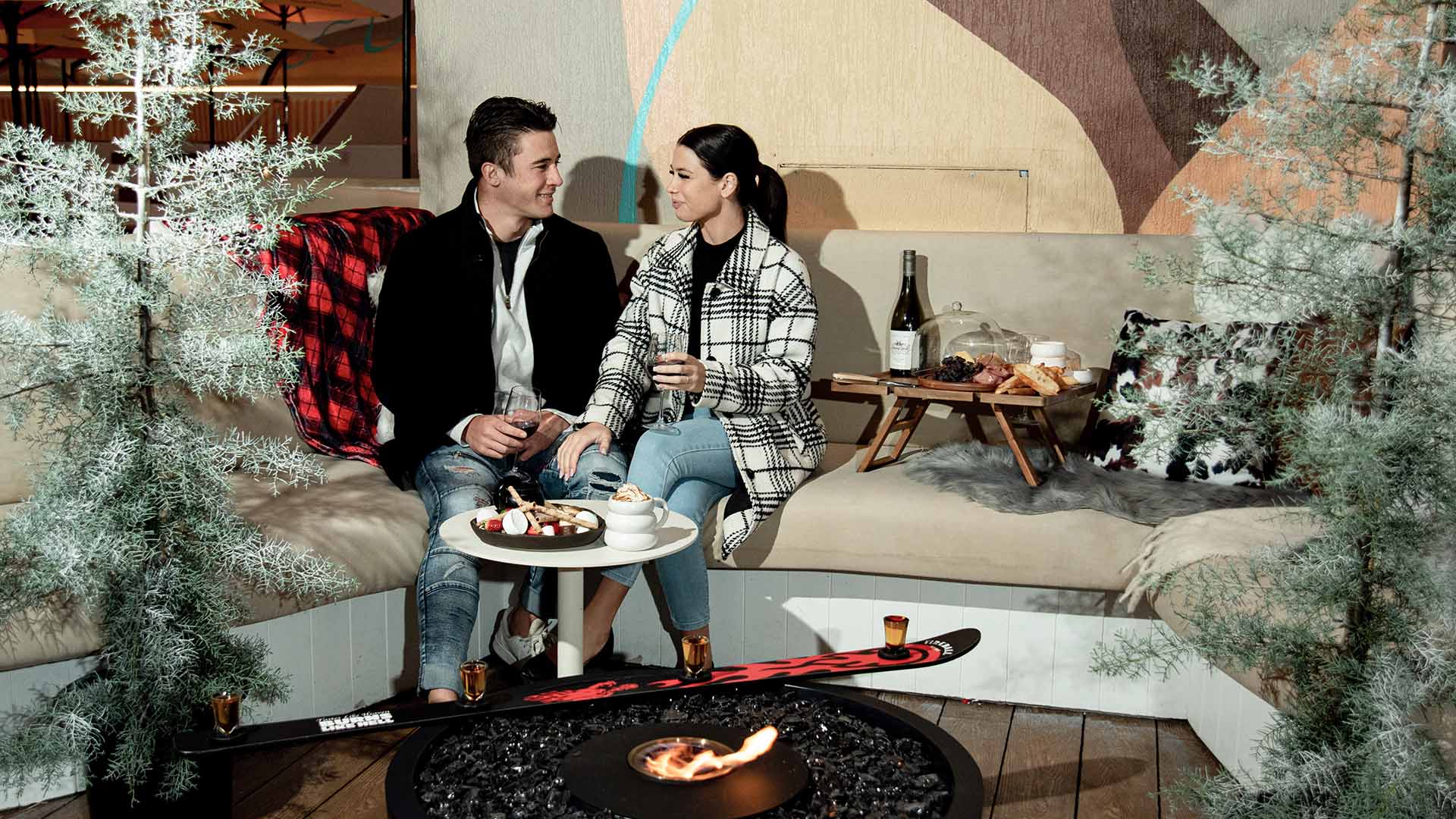 Concrete Playground Trips
Book unique getaways and adventures dreamed up by our editors