The Sound Society at Roma Street Parklands
Listen to free live music in stunning natural surroundings.
After the work-week marathon, holing up at home all weekend can be mighty tempting, especially while the weather is cooler. And while technology has gifted us with the amazing ability to get both food and entertainment without changing out of our PJs, you might still feel like fresh air and socialising. So, on the first Sunday of each month — including on Sunday, August 7 and Sunday, September 4, swap the hermit life for an outside hangout.
The Sound Society is an initiative that fills Roma Street Parklands with music on the regular, with live tunes echoing through different parts of the inner city spot depending on the day and date. This time around, if a slow Sunday lunchtime with a soundtrack is your style, this is the place to head — picnic blanket in hand.
Head for the Banyan Lawn from 11am–2pm for tunes by various musicians, with The Anchormen doing the honours in August, and The Long Johns and Mzaza in September.
Food trucks will also be onsite, and The Garden Room Cafe does picnic hampers — or you can BYO snacks if you prefer.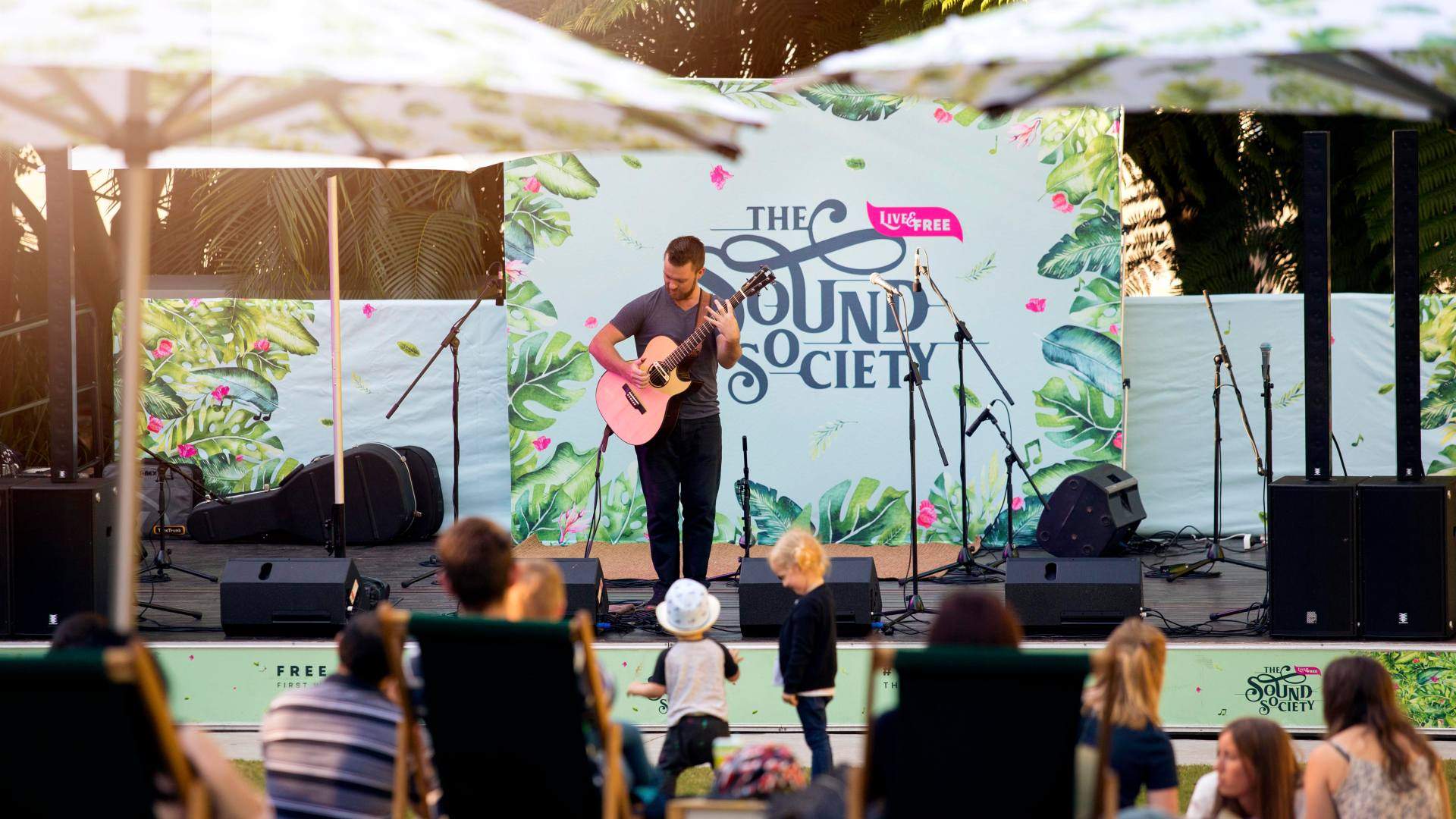 Updated August 4.