When Brisbane first got all revved up about Speed: The Movie, The Play a few years back — and more than a few times since — it was just the beginning of the city's love affair with comical stage interpretations of famous 90s films. And while there's sadly no blank-faced Keanu driving a bus in the other immersive and amusing adaptation that's known to float into town, there's something just as good.
Titanic: The Movie, The Play is back to take on the tragic romance of Kate and Leo — as well as the just-as-tragic collision of a boat and some frozen water. Yes, your heart will go on as two lovestruck ship-dwellers attempt to overcome their different backgrounds, ignore any rules about getting hot and steamy in someone else's car, and try to avoid a pesky iceberg. And, chances are you'll still laugh along — even though you know how it all turns out. Actually, maybe you don't; if anyone was going to work in Winslet's revelation a few years back that there was actually room for DiCaprio on the door that proved so pivotal to the movie's final scenes, it's this spirited bunch.
If you fancy being king of the world for a night, the show hits Brisbane Powerhouse between Thursday, August 19–Sunday, September 12.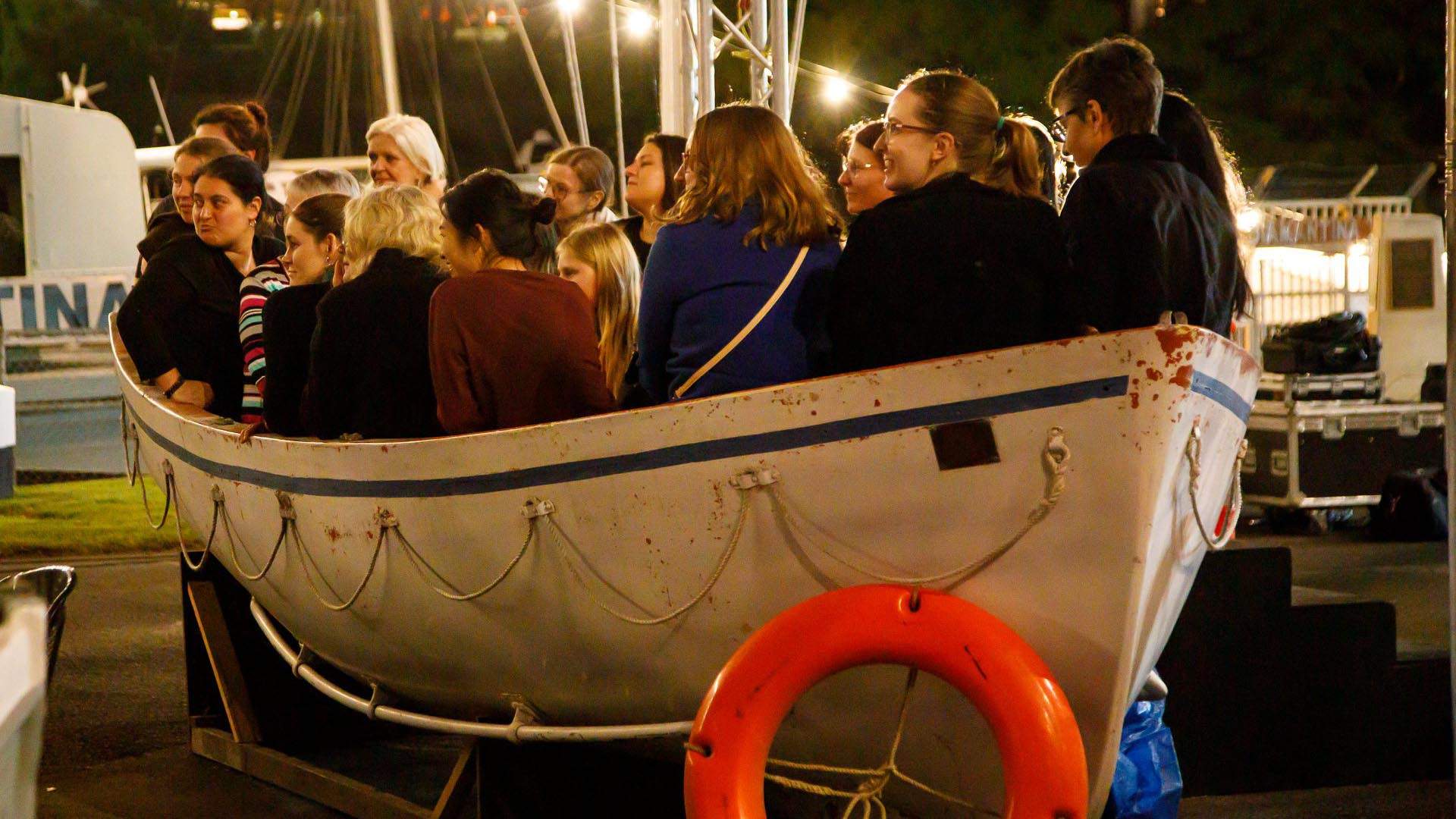 Food & Drink

Level 1 Brisbane Powerhouse, 119 Lamington Street, New Farm
Travel & Leisure

Saturday, November 6 - Saturday, November 6

City Botanic Gardens River Hub

Food & Drink

Friday, October 29 - Friday, December 24

One Fish Two Fish

Food & Drink

Wednesday, November 10 - Saturday, December 18

Eagle Street Pier

Food & Drink

Friday, October 15 - Tuesday, November 30

Riverbar & Kitchen