FOOD & DRINK
Truffle Week 2021
Salt Meats Cheese is serving up a truffled-filled menu — including truffle margaritas and sours — for a whole week.
Treating yo'self hasn't been the easiest thing to do over the past year or so — but for one week, Salt Meats Cheese is serving up a rather tasty menu that'll do the trick. That'd be its Truffle Week lineup, with truffles popping up in all kinds of dishes. Yes, that includes truffle cocktails.
From Monday, June 21–Sunday, June 27, SMC will be adding truffles to pizza, polenta, gnocchi and pappardelle — so that's four of Italian staples covered. It'll also be whipping up baked truffle brie and deep-fried bocconcini with truffles, if you feel like getting extra cheesy with your truffles. And, still on that topic, you can add a jug of truffle cream cheese to any dish you like as well.
You'll need something to wash it all down with, so truffle margaritas are also on offer. They'll be garnished with freshly shaved truffle, and also feature a truffle salted rim. Or, you could opt for a truffle sour, which even includes truffle oil.
Truffle Week is taking place at all SMC venues during its seven-day period. And if you're wondering why the Italian chain has suddenly gone truffle crazy, it's to celebrate the Australian truffle season — which is as good a reason as any.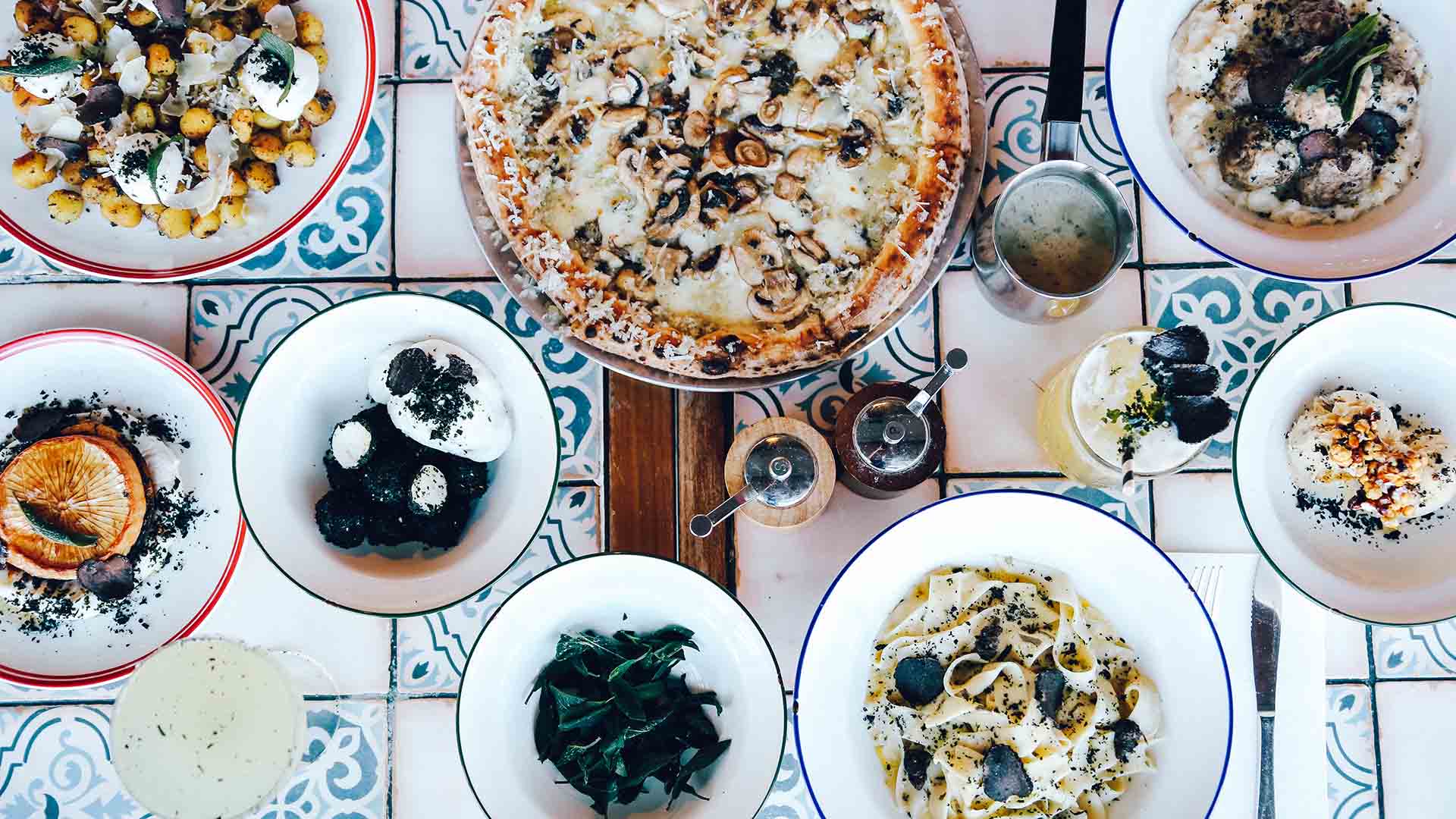 Food & Drink

Shingle Inn City Hall, King George Square, Brisbane
Food & Drink

Thursday, November 18 - Thursday, November 18

Various Brisbane venues

Food & Drink

Thursday, November 11 - Monday, February 28

Regatta Hotel

Food & Drink

Sunday, November 28 - Sunday, November 28

Regatta Hotel

Food & Drink

Saturday, November 27 - Sunday, November 28

River Quay Green

Food & Drink

Monday, November 1 - Monday, February 28

The Wickham
Design & Style

Saturday, November 27 - Saturday, November 27

King George Square

Food & Drink

Friday, October 8 - Friday, December 31

W Brisbane