FOOD & DRINK
Valentine's Day Six-Course Wingustation
Get romantic with multiple servings of chicken.
Since 2014, King of the Wings has operated under one clear principle: you can never have too many chicken wings. This Valentine's Day, it's hoping that Brisbanites strongly agree with that idea — enough to spend the occasion feasting through six courses of their tasty morsels, actually.
Book in a dinner at King of the Wings' Stafford site with your chicken-loving date, and you'll be clucking over five new flavours of wings, with the sixth course covering a presumably chicken-free dessert. You won't find out what types of chook pieces you'll be tucking into until you get there, because that's all part of the meal — or wingustation, which is what King of the Wings is calling it.
Sessions take place from 4–5.30pm and 8–9.30pm, and you'll need to call in advance to book.
And, you have two other options: pair each course with something boozy for $75, or opt for non-alcoholic beverages for $45.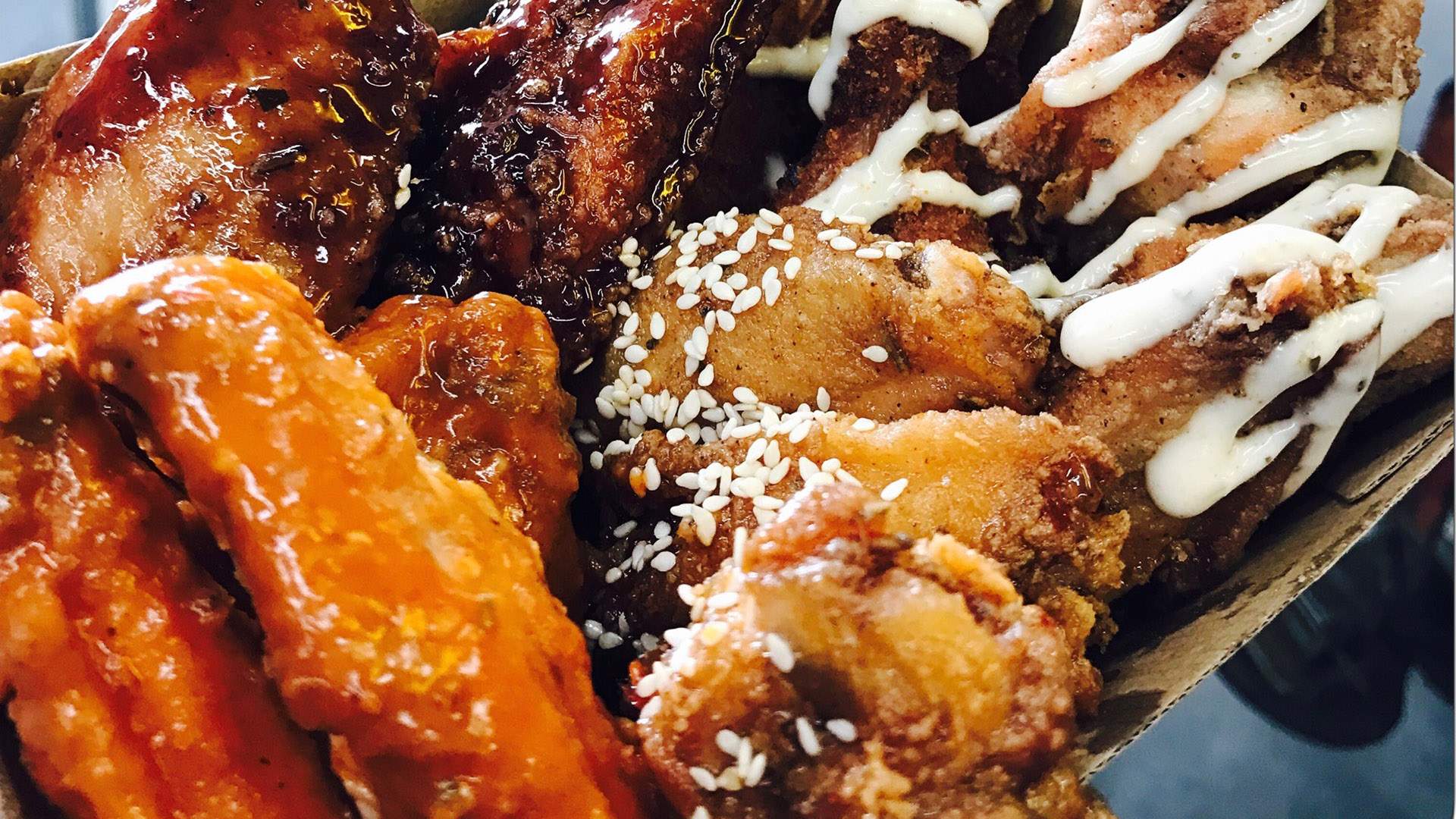 Food & Drink

Saturday, April 17 - Sunday, April 18

West Village

Food & Drink

Friday, April 9 - Sunday, May 30

One Fish Two Fish

Food & Drink

Saturday, July 17 - Saturday, July 17

Bulimba Golf Club

Food & Drink

Sunday, April 18 - Sunday, April 18

Covent Garden

Food & Drink

Friday, April 30 - Friday, April 30

Treasury Casino
Food & Drink

Monday, March 22 - Friday, April 30

Treasury Casino

Food & Drink

Wednesday, March 31 - Wednesday, June 9

Various Brisbane venues