TRAVEL & LEISURE
Valley Laneway Markets
Browse your way through Fortitude Valley's laneways once a month.
Valley Laneway Markets
Browse your way through Fortitude Valley's laneways once a month.
Fortitude Valley loves a laneway, with plenty popping up — or being brought to life, more accurately — across the inner city spot in recent years. And those laneways love markets. In fact, the trio that is Winn Lane, Bakery Lane and California Lane has been hosting various markets under various names for quite some time.
In 2020, those different events are joining forces, taking on one communal moniker and popping up on the first Saturday of each month. Running from 9am–2pm on September 5, October 3 and November 7, Valley Laneway Markets will sprawl across the three stretches of pavement with an array of plants, ceramics, art, handmade goods and vintage fashion. Because that just isn't enough space for this event, they'll actually take over the Brunswick Street Mall as well (which isn't a laneway, but it definitely is a thoroughfare).
Browse through the stalls, pop into the permanent retailers, and grab a bite to eat and something caffeinated from one of the many cafes and eateries in the area — whichever you're doing, you'll have a heap of options to choose from.
These markets also place a heavy focus on local talents, so when you're rifling through the racks, eyeing off some retro threads, and pondering picking up some jewellery or accessories, you'll be supporting Brissie's best.
And, like everything this year, they'll be socially distanced.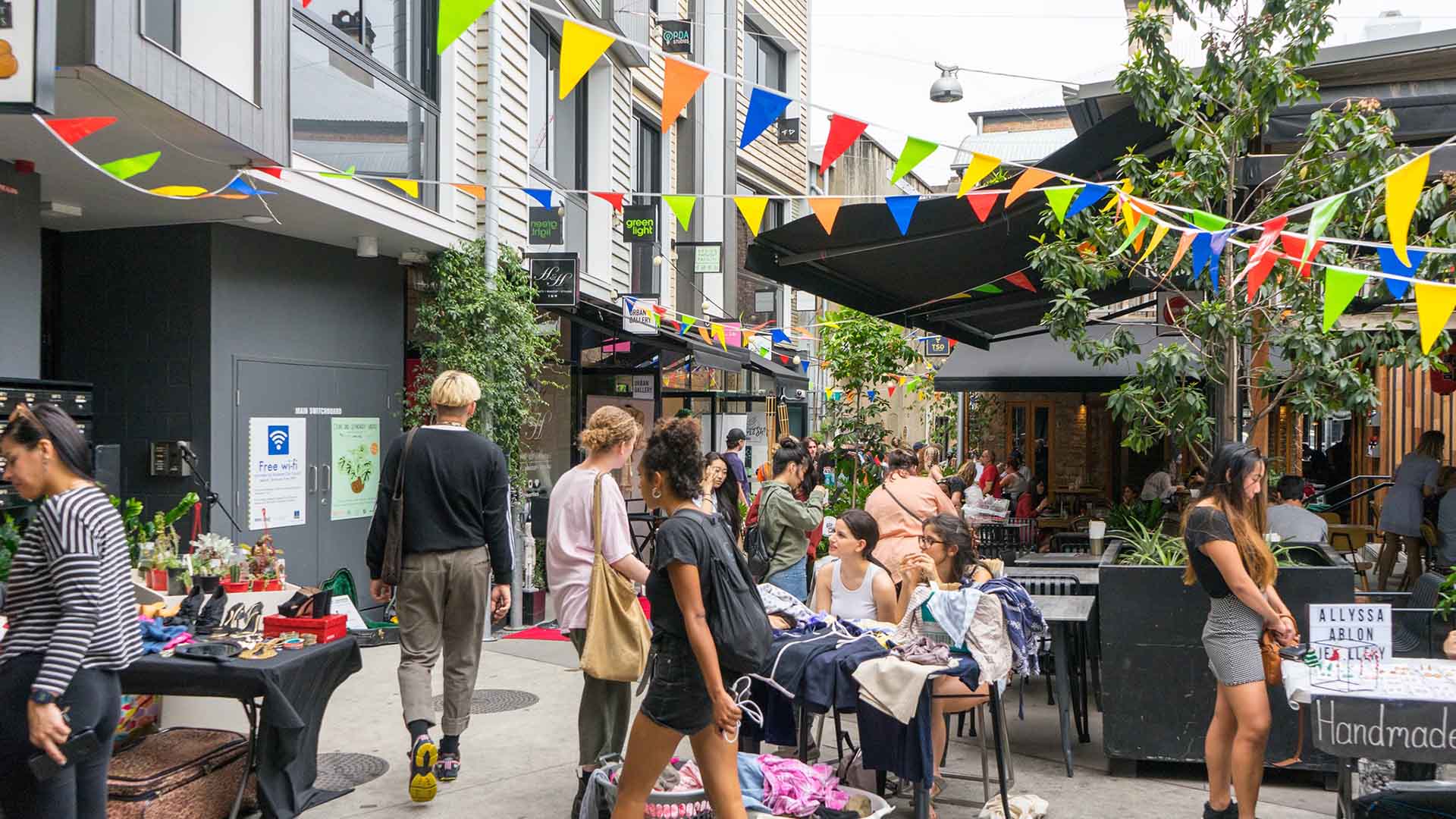 Top image: Valley Laneway Markets.
Updated November 5.
Food & Drink

Friday, January 15 - Sunday, January 17

HOTA, Home of the Arts
Food & Drink

Friday, November 6 - Sunday, February 28

Friday's Riverside

Food & Drink

Tuesday, December 1 - Sunday, February 28

Winghaüs by Bavarian

Arts & Entertainment

Friday, November 27 - Sunday, February 21

The Amphitheatre, Roma Street Parklands

Travel & Leisure

Friday, November 6 - Thursday, December 31

Victoria Park Golf Complex