Van Gogh Alive
See more than 3000 large-scale images of the Dutch master's works projected onto walls, columns and floors at Northshore Hamilton.
One of the world's most-visited multi-sensory experiences will come alive in Brisbane this year. After successful runs in Sydney, Auckland and Adelaide, immersive exhibition Van Gogh Alive is bringing The Starry Night to the Sunshine State — alongside a heap of Vincent van Gogh's other artworks — as part of its Australian tour.
The project is the brainchild of Melbourne-based Grande Exhibitions, which, for the past 15 years, has hosted immersive exhibitions and gallery experiences in over 150 cities across the world. The company also owns and operates Rome's Museo Leonardo da Vinci.
A family-friendly experience, Van Gogh Alive creates the sensation of walking right into the Dutch artist's paintings — and you definitely won't feel like you're just standing in an ordinary gallery. Attendees encounter van Gogh's world-famous works in fine detail thanks to Grande Exhibitions' state-of-the-art technology, which uses 40 high-definition projectors. A classical musical score accompanies the vibrant colours, too, as presented in cinema-quality surround sound.
And, as part of the experience, two of van Gogh's most popular works have been transformed into vivid new guises. So, when you see The Starry Night, you'll actually be walking through it. Love Sunflowers (the painting, as well as the plant)? An immersive Sunflower infinity room is also included.
The Brisbane season of Van Gogh Alive will pop up at Northshore Hamilton from Friday, October 29–Sunday, January 23 — with tickets on sale now.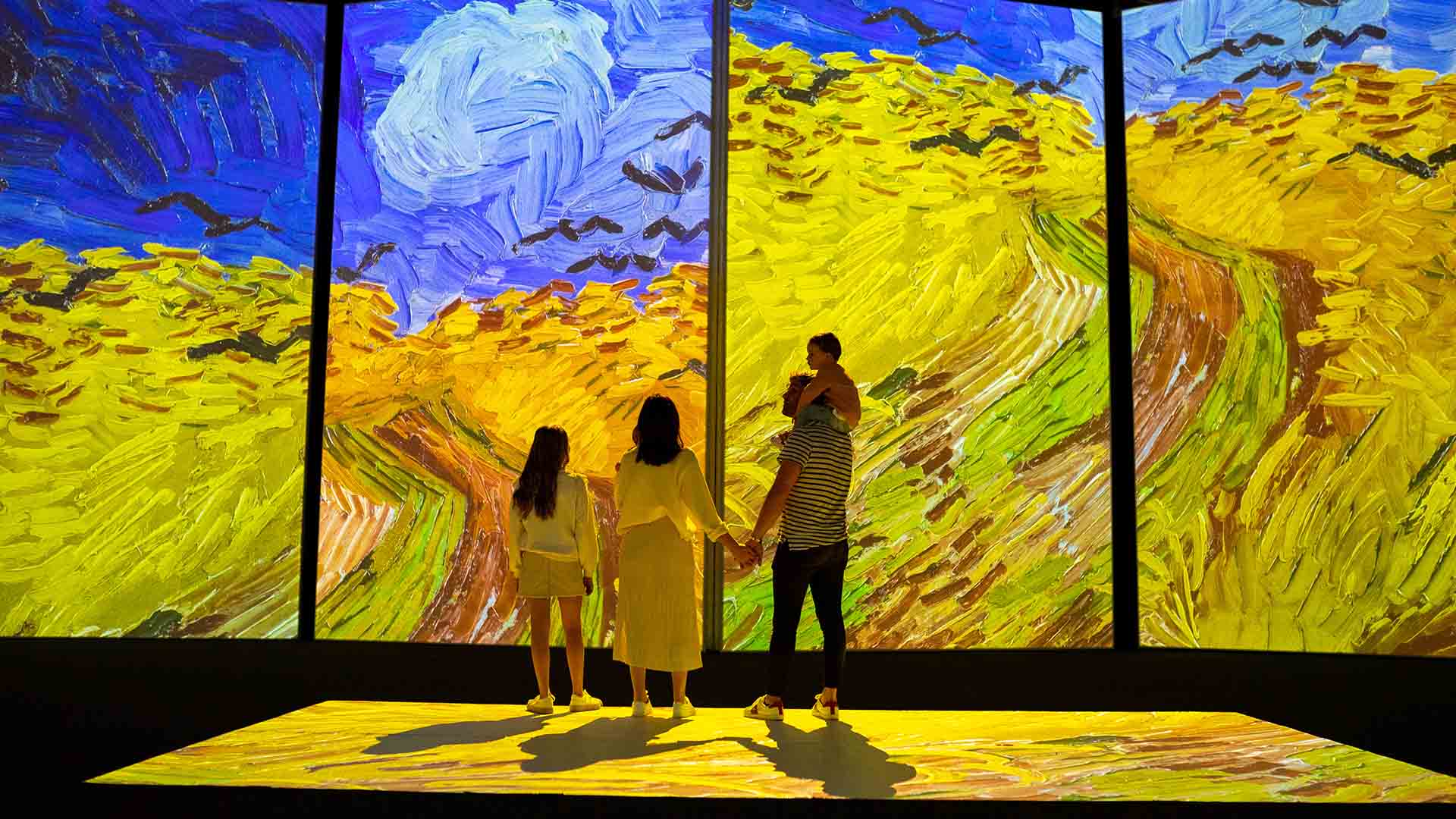 Updated December 6.