Victoria Park Candyland Putt Putt 2023
Celebrate Easter by tap, tap, tapping your way around Victoria Park's candy-themed mini golf course.
Over the past few years, the Victoria Park Putt Putt Course has given itself a themed makeover on several occasions. The best way to celebrate Christmas, Halloween and Valentine's Day here? Tap, tap, tapping through a temporary revamp to suit the date. Easter is no different, much to the delight of mini golf-loving Brisbanites — and in autumn 2023, the venue's Candyland setup is making its return.
Fancy getting into the Easter spirit by hitting a few balls around a candy-themed course? That'll be on offer from Friday, March 24–Monday, May 1. The Herston site will sport greens with names like 'Candy Corner', 'Ice Cream Court', 'Bakery Bunker, 'Fairy Floss Fairway', 'Gumball Green' and 'Bunny Hop'. In past years, rabbits have featured heavily — plus giant ice creams, Easter eggs, lollipops and other sweet treats.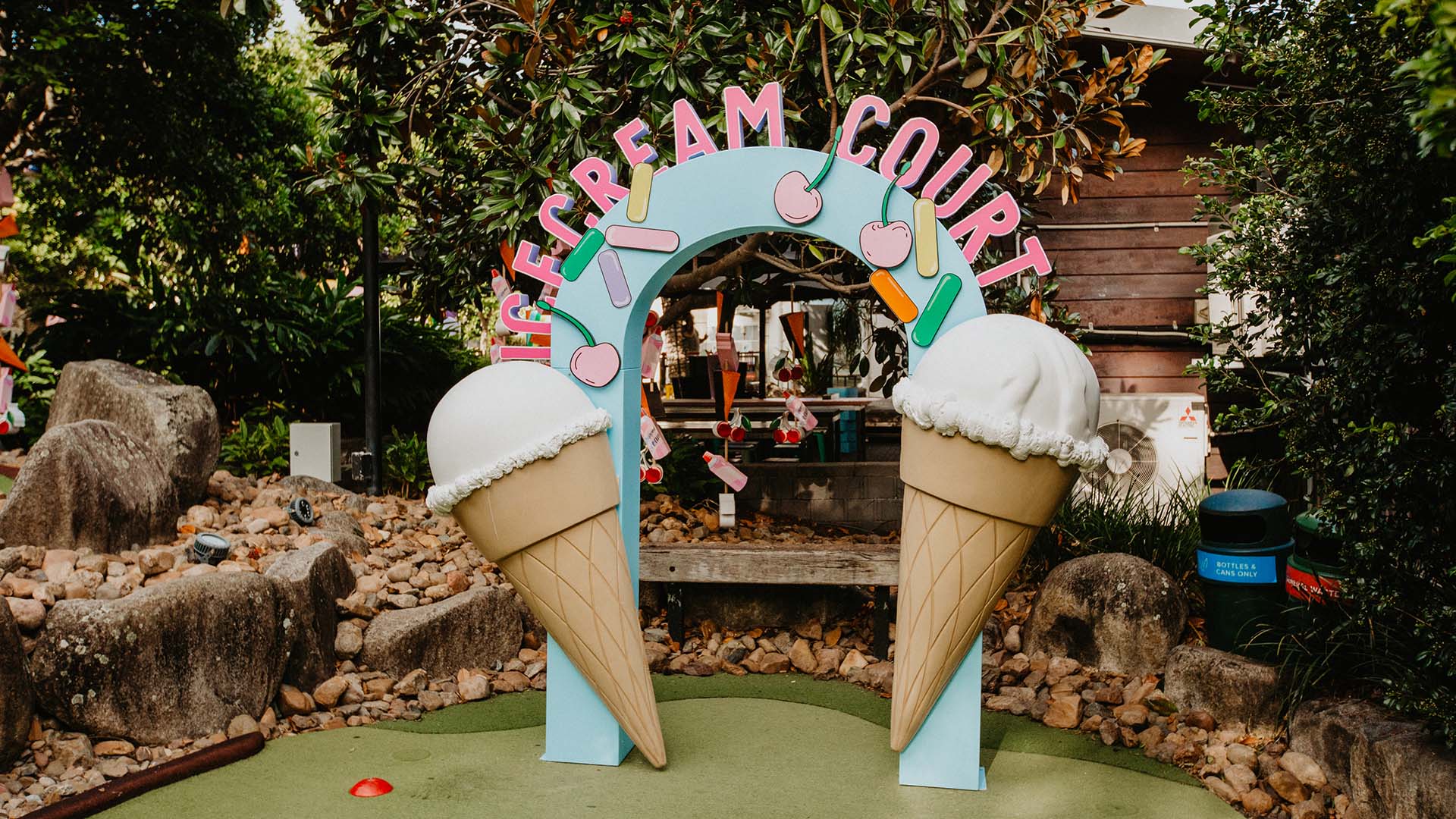 This year's fun will also feature gummy bears, candy necklaces, lifesavers, cupcakes, doughnuts, gum balls and Easter eggs — and that Ice Cream Court is all about sundaes and their toppings. Basically, if it's sweet and can somehow be worked into a themed mini golf course, you'll find it here.
Bookings are essential, with the course open from 6am–10pm Sunday–Thursday and public holidays — because there's more than a few of those during its run — and 6am–11pm Friday–Saturday. Fancy a few holes before work? Want to add some fun to your lunch break? Need something to look forward to come quitting time? They're all options.
It's a family-friendly affair, so you'll likely have plenty of company. Tickets cost $23 per adult.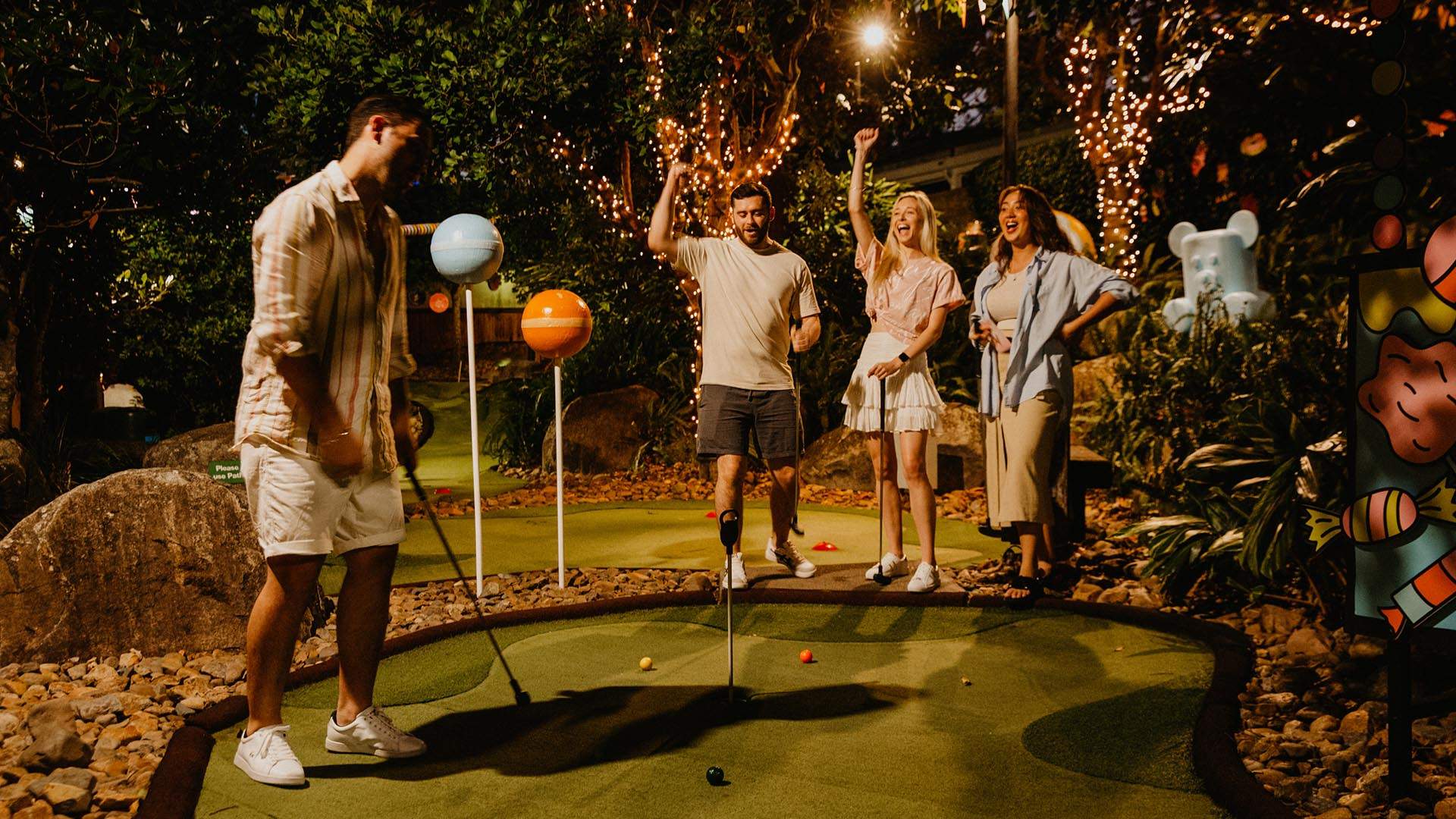 Images: Stephanie Adams Photography.
Concrete Playground Trips
Book unique getaways and adventures dreamed up by our editors