Vinyl Nights and Sushi Sets
James Street's Sushi Room is pairing DJ-spun disco and funk tunes with set menus on Friday and Saturday nights.
James Street scored a new go-to, and also gifted Brisbane a new must-try Japanese fine-diner, when Sushi Room opened its doors in The Calile Hotel earlier in 2022. No one needs an extra excuse to drop by, especially if you love the titular dish — and caviar rolls and wasabi cocktails — but here's one anyway: a new weekend pairing of vinyl and sushi sets.
On Friday and Saturday nights from Friday, November 18, the Fortitude Valley spot is welcoming DJs behind the decks to spin disco and funk tunes, and also serving up set menus. The vibe: pure Tokyo, all in a place that's designed to be immersive, sensory and theatrical anyway, with a must-try menu to match.
Don't expect the kind of beats you can just hear anywhere — with the tunes kicking off at 5.30pm and running till late.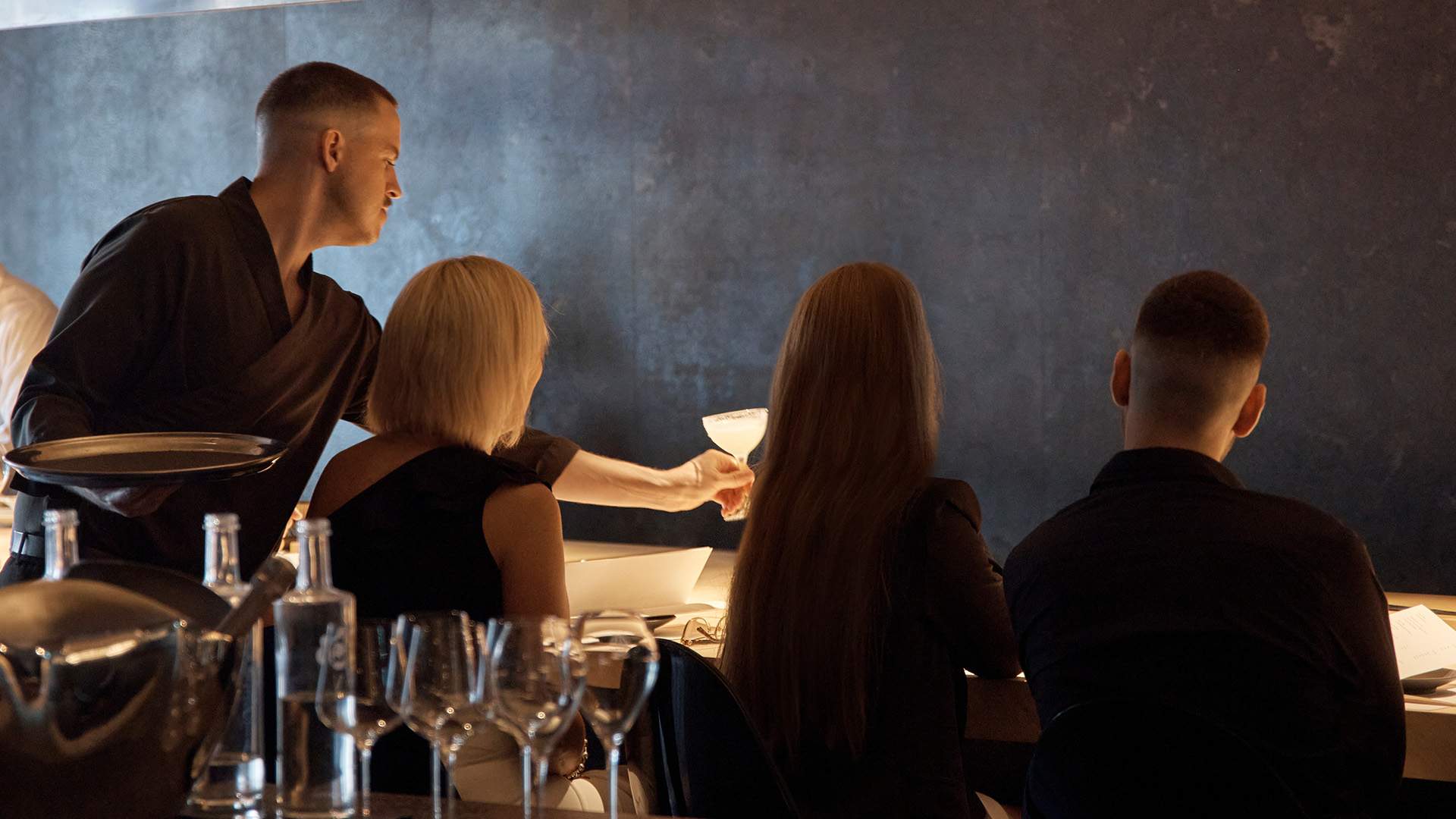 As for the set menus, you have two options, all showcasing Head Chef Shimpei Raikuni's wares. The $65 lunch set includes six pieces of nigiri, three of sashimi, a choice of fish or steak, miso and salad. So, you get a chef's selection of fresh sashimi and nigiri, then a main of your choice.
Opt for the $140 version and you'll get the more complete Sushi Room dining experience, which means a sashimi platter, a tempura platter and a nigiri platter — then a choice of fish or steak, plus dessert.