Woodford Folk Festival 2019–20
Southeast Queensland's annual end-of-year festival is back for its 34th year, with Amanda Palmer, Lior, Horrorshow and The Herd on the bill.
Festival season is well and truly upon us, with the Woodford Folk Festival set to kick off this month. If you fancy seeing out 2019 and welcoming in 2020 while catching a heap of bands, wandering between arts performances and getting a little muddy across a grassy patch of southeast Queensland, the fest has you covered for its whopping 34th year.
Taking place at Woodfordia about 90 minutes north of Brisbane, this year's event will be held for six days between Friday, December 27, 2019 and Wednesday, January 1, 2020 — with Amanda Palmer, Lior, Horrorshow, The Herd, Kate Miller-Heidke, Electric Fields, Emma Louise, Archie Roach with Paul Grabrowsky, and Kasey Chambers among its high-profile talent. In total, over 2000 artists will put on more than 1600 shows across the festival's 25 stages, all in venues that range from a 25,000-seat amphitheatre to chilled-out hangout spots.
With the lineup featuring everything from music, art, circus and cabaret to yoga, dance and comedy, there's plenty of other highlights — including a spoken word, comedy and performance program that tasks American Gods and Stardust author Neil Gaiman with reading from his work as the sun sets on the first day of the new year. Elsewhere, Woodford's 2019–20 bill spans arts, dance and meditation workshops, plus a heap of circus and cabaret shows. And, if you're bringing littlies, the event's Children's Festival within the broader fest is also returning.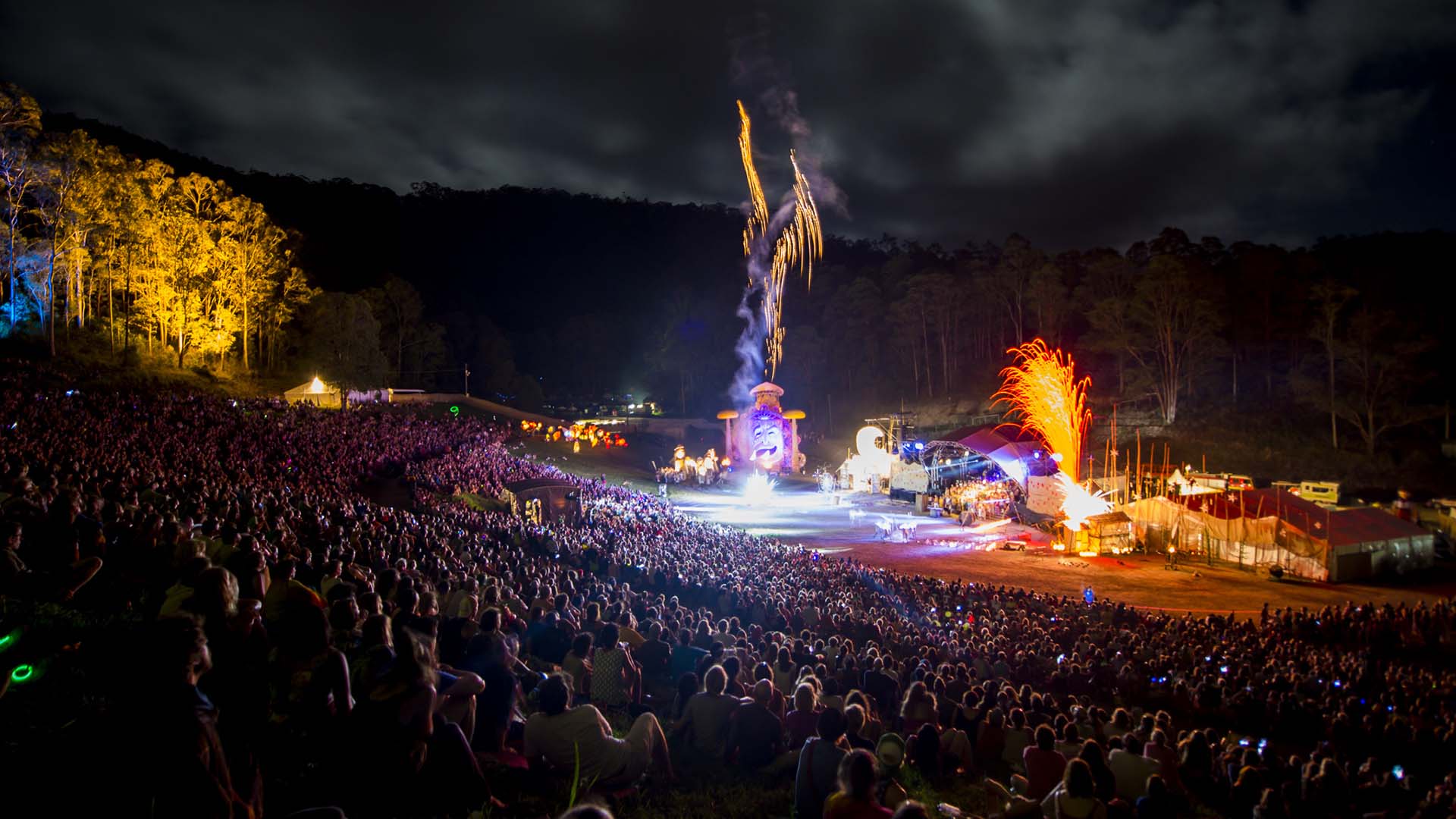 Or, you can explore Woodfordia's rainforest plants on a guided tour, eat a feast of bush foods, play a real-life fantasy game and soak in the flames at the fest's annual closing fire ceremony. Fancy celebrating New Year's Eve with an Elton John sing-along? Woodford won't go breaking your heart, because that's on the agenda also.
While the annual Queensland festival has weathered an uncertain future in recent years, it remains a staple of the state's end-of-year calendar — and visit will also boast a whole heap of stalls around the grounds (195 in 2018–19), turning the site into a mini-village for its duration. That includes everything from bars, cafes and restaurants, to an on-site doctor's surgery and two general stores. As always, camping is available at one of the fest's multiple campgrounds, or you can nab a ticket just for the day. Either way, expect to have company, as around 132,000 people attend each year.
Images: Woodford Folk Festival via Flickr.