ARTS & ENTERTAINMENT
Yonder Festival 2021
The Mary Valley festival returns for its third year with a huge lineup of local tunes, camping, laughter yoga and water aerobics — and you can BYO booze, too.
For the five years leading up to 2018, festival-loving Brisbanites have descended upon a secret Sunshine Coast location for the Jungle Love Music & Arts Festival, which combined a laidback atmosphere, a campground surrounded by luscious greenery, plenty of stellar tunes and performances, and the chance to go for a swim in the creek while you watch a gig. Alas, that specific event is no longer happening; however, Yonder Festival sprung up in its place in 2019 and 2020 — and the latter is back in 2021.
A three-day celebration of creativity, Yonder takes Jungle Love's vibe, runs with it and shapes it into something new. Running between Thursday, November 25–Saturday, November 27 in a yet-to-be-revealed spot in the Mary Valley, the fest boasts everything from a stacked music lineup across four stages to a feast of roving, theatrical and visual artists, plus a heap of workshops and panels on wellbeing. It also places a significant focus on Indigenous producers, artists and communities, as well as local creatives.
It's the kind of event where you can check out King Stingray, Alter Boy, WAAX, Sahara Beck, WIIGZ and more — then listen to Ruckus Slam's poetry, wander through the visual arts displays, take part in a laughter yoga session, walk across a slackline, do water aerobics, and browse the boutique food and market stalls. Everything will operate under a COVID-19-safe plan, of course.
Camping is also part of the fun (and the price), so bring your own tent or campervan — and tickets are on sale now.
Also, you can BYO alcohol — but it needs to be in plastic containers, and you can also show up with a reasonable amount of booze.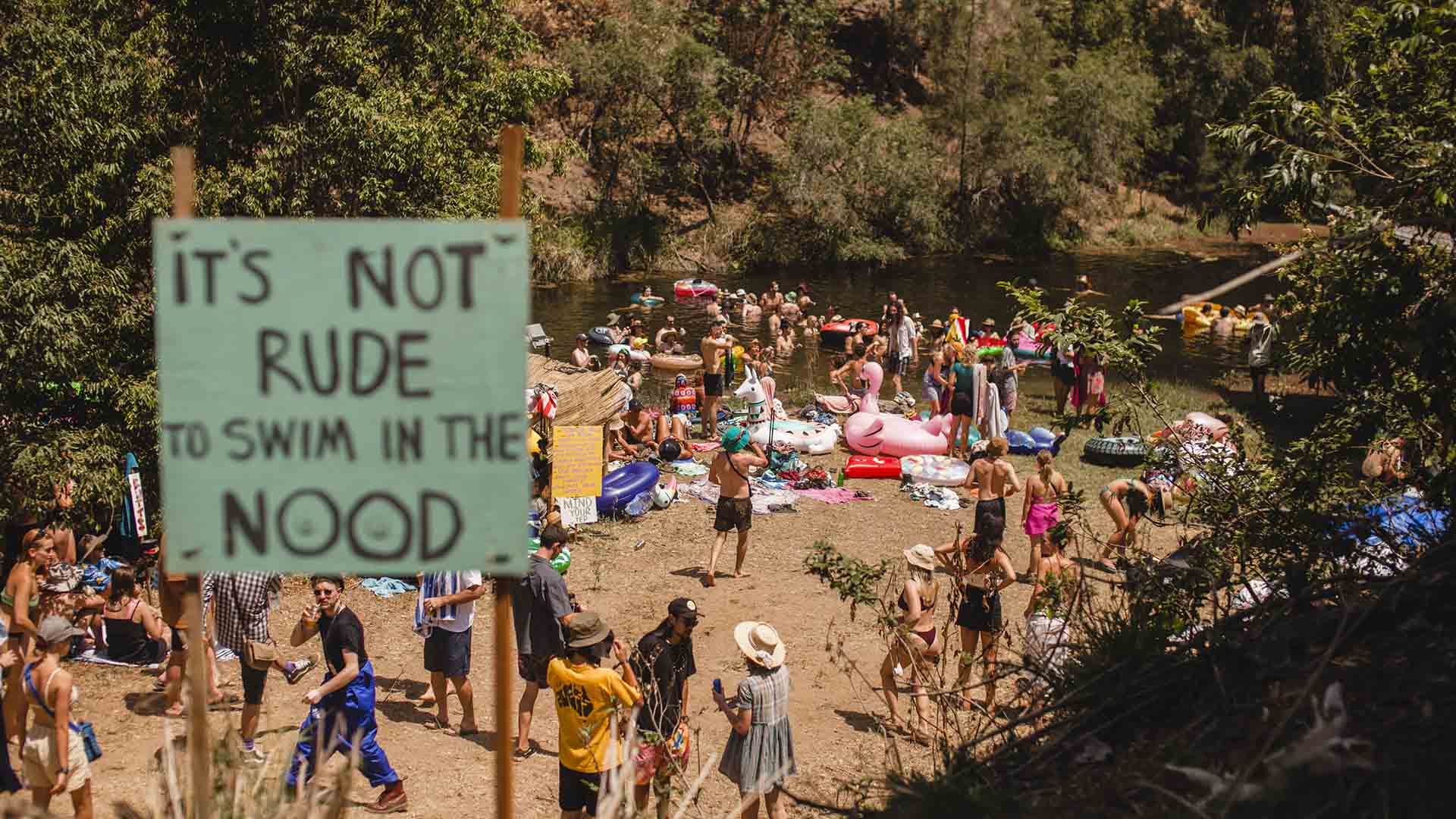 YONDER FESTIVAL 2021 LINEUP:
Agrammeofsoma
Alter Boy
ARIFUG
Bcharre بشري
Boom Boom Bean Selecta
Cheek 2 Cheek
Chesmond Deese
cyberBanshee
DancingWater
DeepBlue
Dream Coast
George Hickman
George x FreeJ
Golden Age of Ballooning
Great Sage
Greshka
Half World Takeover
Hazards of Swimming Naked
Holiday Party
Jazz House
Kairos Kin
Kallidad
King Stingray
Kitch
Linsey Pollak
Luke Jaaniste
Molecules to Minds
Monet's Pond
MYSTERYFACE
Natural Steps Takeover
Nice Biscuit
NO.ONE NETWORK
Oscill Ether
Passion Cactus
Pipin
Pocketmoth Takeover
Quivr Takeover
Respect Guy
Ruby Gilbert
Sahara Beck
Seasoning
Shandy Takeover
Spirit Lights
Sunderhaus
Taylah J and Stone Moth
Tess King
The Abstract Human Radio
The Dharma Chain
THE RIOT
Tokyo Twilight
Unregistered Master Builder
UQ Taiko
WAAX
WIIGZ
Travel & Leisure

Wednesday, December 1 - Thursday, December 23

Roma Street Parklands