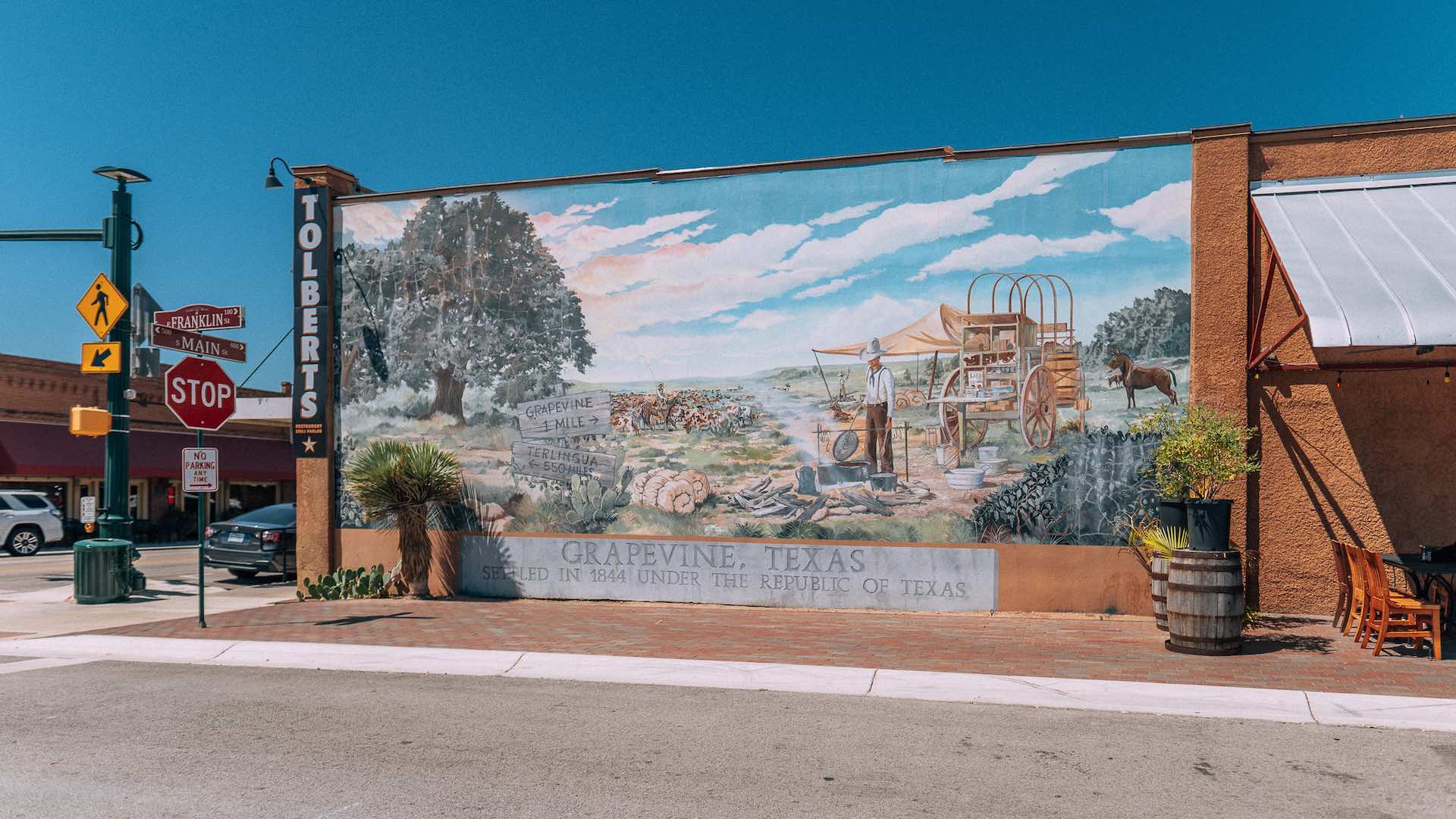 Touring the Lone Star:
A Travel Pro's Tips for a Texas Bucket List
"Part of my heart now lies in the Lone Star State."
When you think of Texas you might envision cactus-filled deserts, cowboys and big pick-up trucks. At least that's what I expected when I visited Texas for the first time in 2014.
My name is Caitlyn Leggett. I'm a passionate travel content creator and consultant who has been to 77 countries. My travel blog, The Wanderlust Times,  and associated social media accounts follow my journey and are filled with helpful guides, tips and inspiration.
"I did not expect Texas to look like this," came out of my mouth several times as we explored green forests, tubed down rivers and wandered the Riverwalk under a thick canopy of trees, colourful umbrellas and small skyscrapers in San Antonio.
Together with Concrete Playground and Travel Texas, I'm returning to Texas to explore Dallas and the North Texas region — could it be more like the Texas of my imagination? Come along for the ride as I share the experiences you should add to your bucket list for your own epic Texas adventure.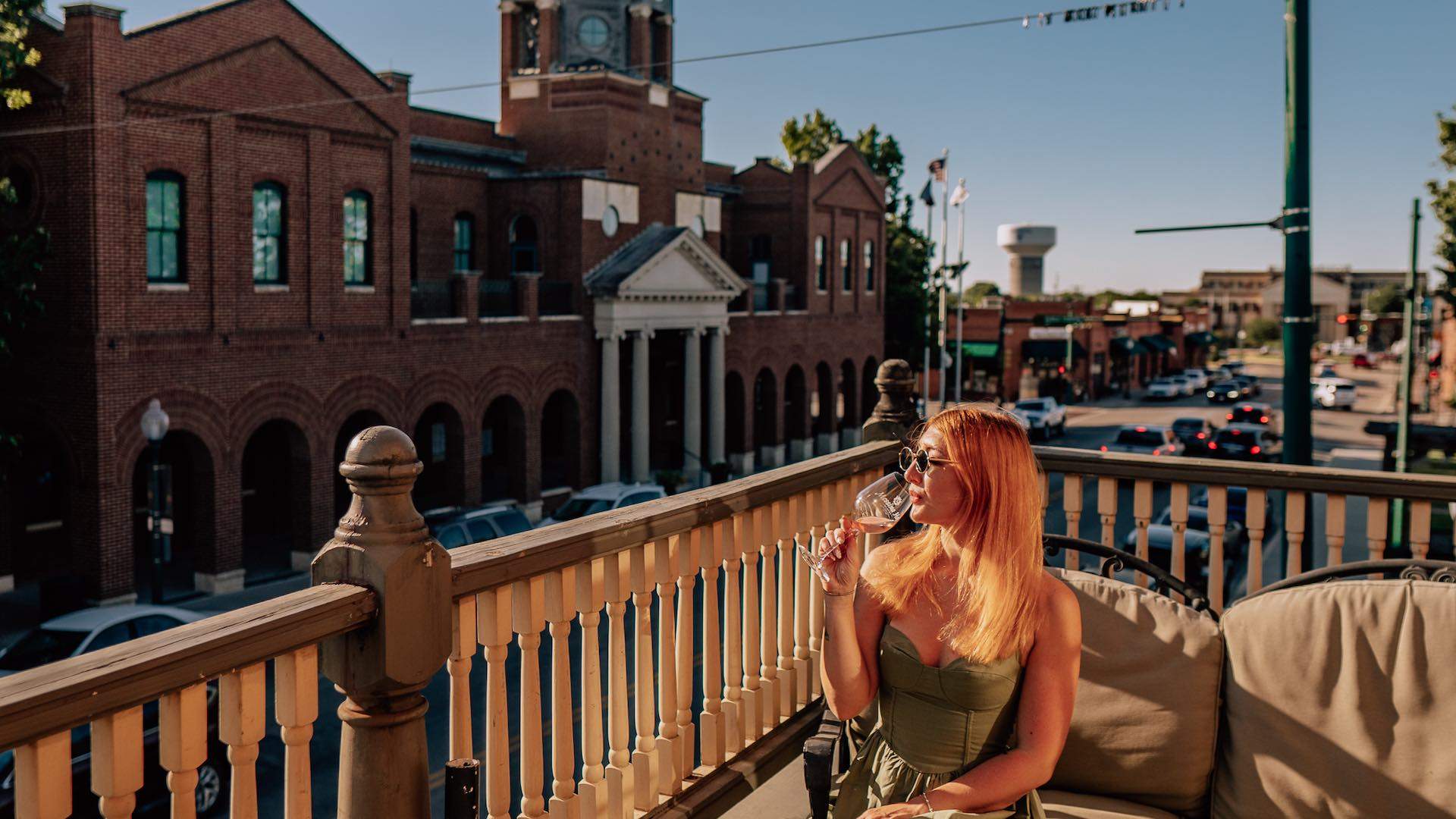 Getting to Dallas Fort Worth Airport is a breeze with daily direct flights from Sydney and thrice weekly from Melbourne. It's a 16-hour flight, but for Aussies that's standard. If you don't want to travel too far from the airport, then I highly recommend a visit to Grapevine, Texas.
As the name subtly suggests, Grapevine is a famous wine region in North Dallas. You can sample the local wines at Messina Hof, where the expert staff will serve you wines based on your palate.
From there, you can journey down the historic main street to the vintage railroad. Here you can enjoy a ride on the Cotton Belt route towards the famous Fort Worth Stockyards. Another great thing about Grapevine is free shuttles that can take you to all of the main attractions with ease.
Don't let the historic front fool you, Grapevine also boasts artsy and adventurous activities. Check out Meow Wolf for its immersive and interactive art installations at their newest location in Grapevine Mills. Or learn a new skill and take a creative class at Vetro Glassblowing Studio.
For something a little more active, head to Chicken N Pickle and try pickleball — currently the fastest-growing sport in America. There are also life-size versions of popular games like Jenga, Battleships, Connect 4 and Cornhole.
When it comes to dining, there are a plethora of options from fried pickles to filet mignon. Head to Mason & Dixie for home-cooked comfort food. Grab great coffee at French-inspired dining spot Chez Fabien. Experience Bacchus Kitchen + Bar for elegant fine dining. Check out the live music at Harvest Hall. Or just grab a bottle of wine 'to-go' from Messina Hof and a charcuterie board from YaYaYum Boards and enjoy a picnic by Lake Grapevine.
The Gaylord Texan resort is a great accommodation option. It features three Texas-themed atriums with restaurants, landscapes and landmark replicas. There's an outdoor and indoor pool, nightclub, escape room and even a waterpark for resort guests only.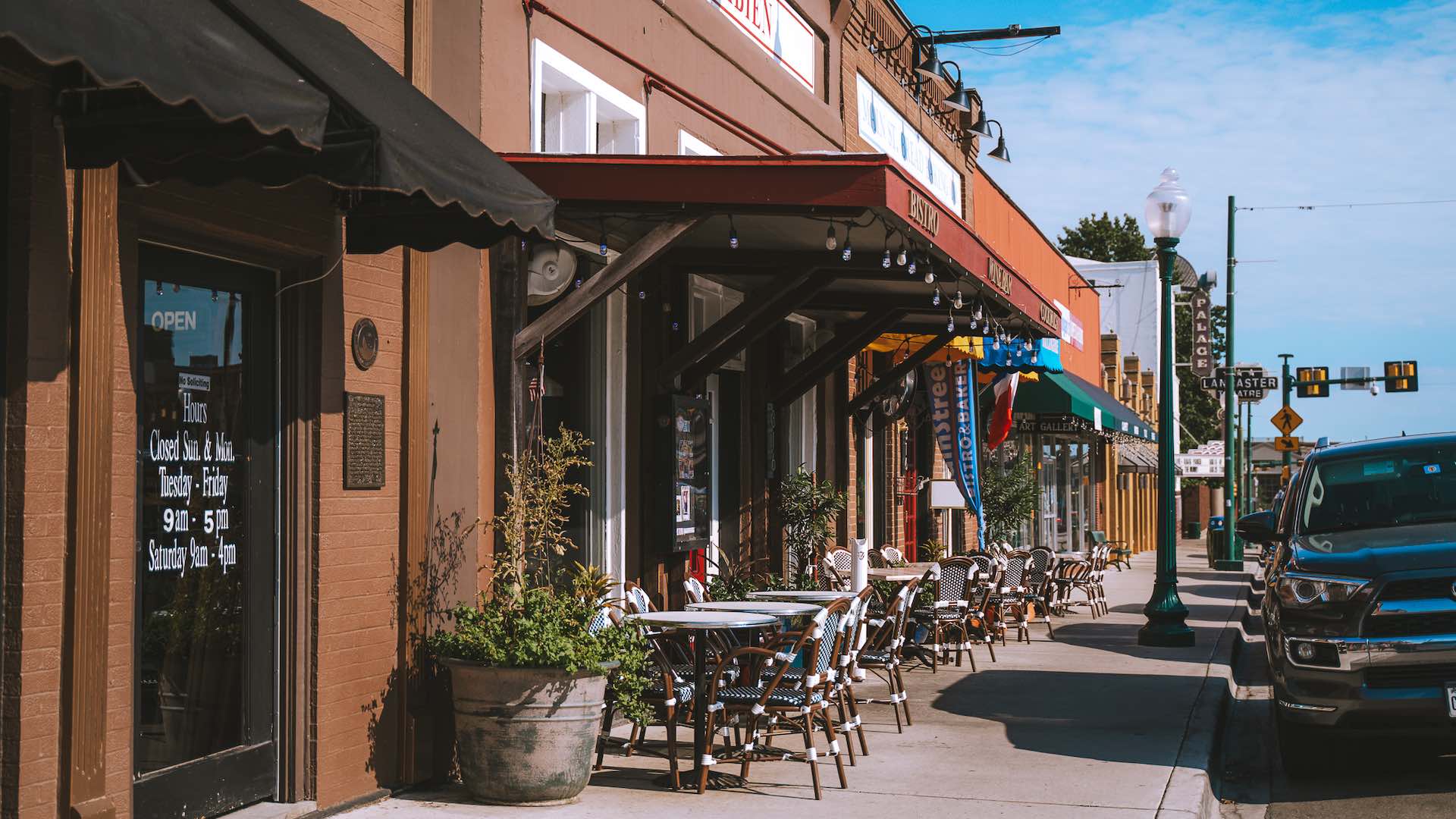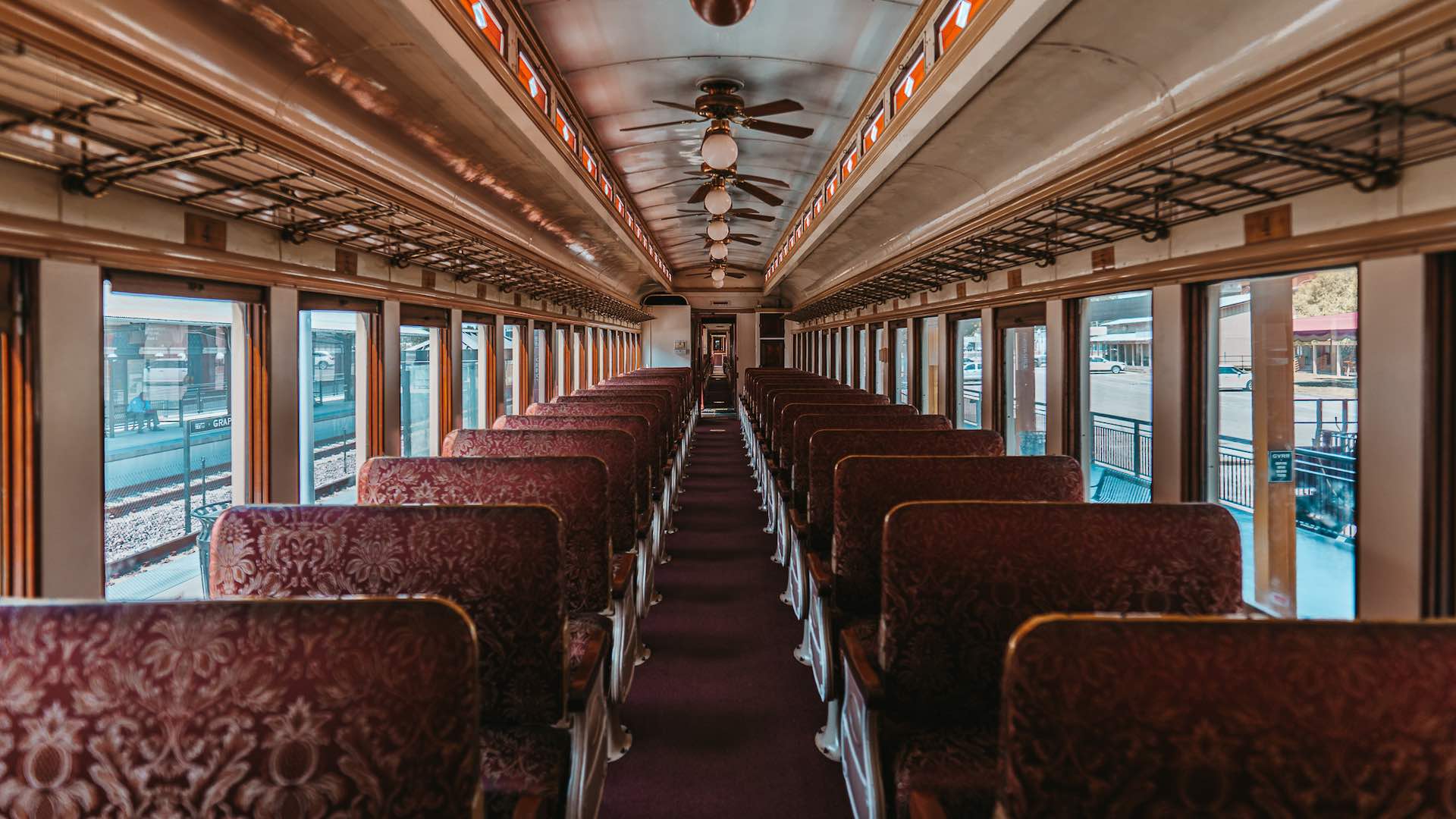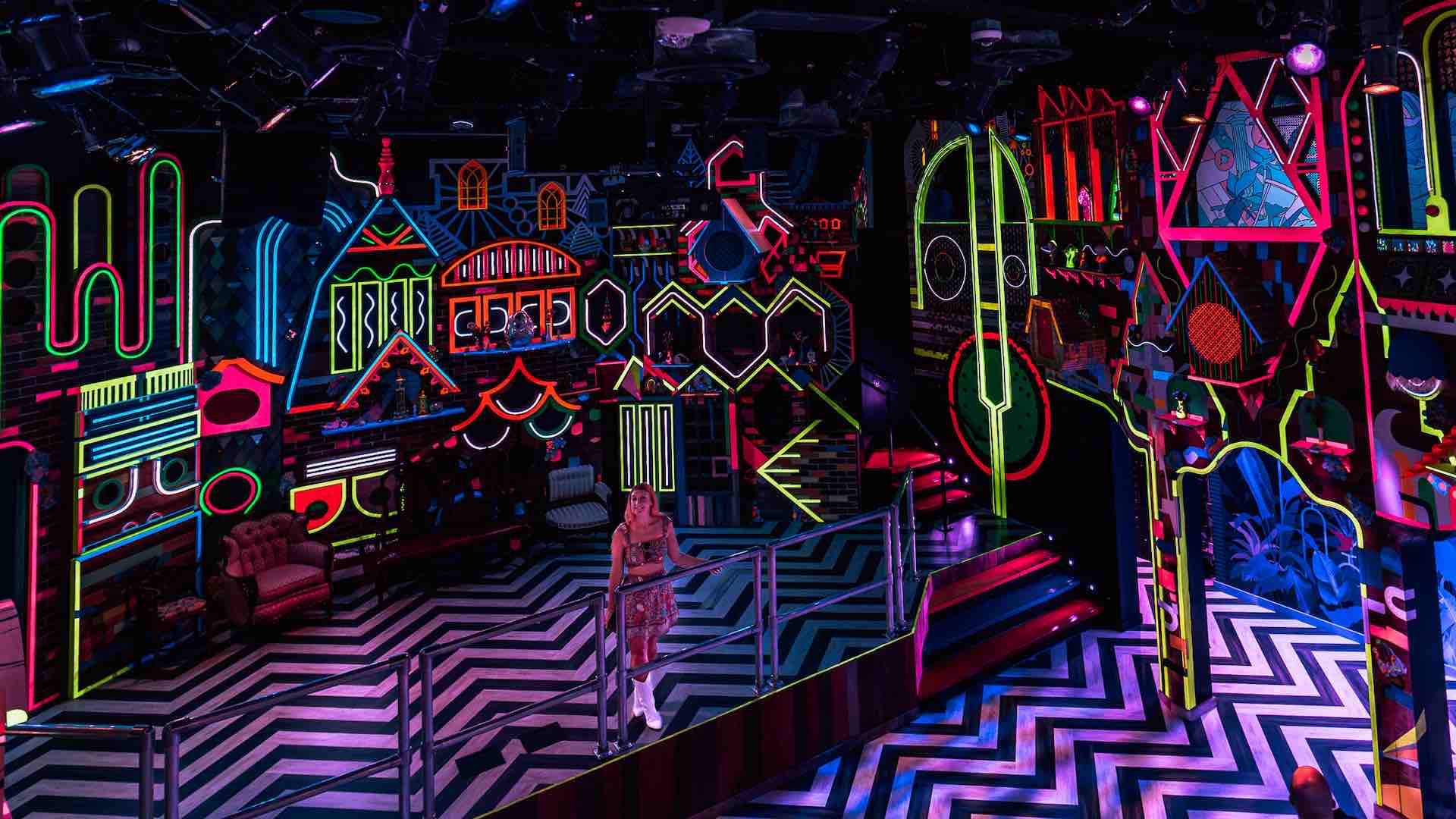 Images: Chez Fabien and other shops, the Vintage Railroad, Meow Wolf, Gaylord Texan Resort — Caitlyn Leggett
Day 3–4:
Wildcatter Ranch
Staying at a ranch is an experience that should be on everyone's bucket list.
Wildcatter Ranch offers many different stay options, from hotel rooms and suites to whole cabins and homesteads. The stunning ranch house has its own pool, games room, office, theatre and even a barn. And it enjoys picturesque views over the Brazos River.
During your stay you can go horseback riding (or pony rides for kids), clay shooting, archery, tomahawk or spear throwing, jeep tours, hiking trails, daily cattle feedings or simply relax by the infinity pool and hot tub.
The onsite steakhouse is a favourite — even for the locals. Everything is cooked from scratch from the chicken fried steak to the honey-glazed biscuits, which were an absolute delight. Don't miss the creamed corn and whisky-glazed carrots.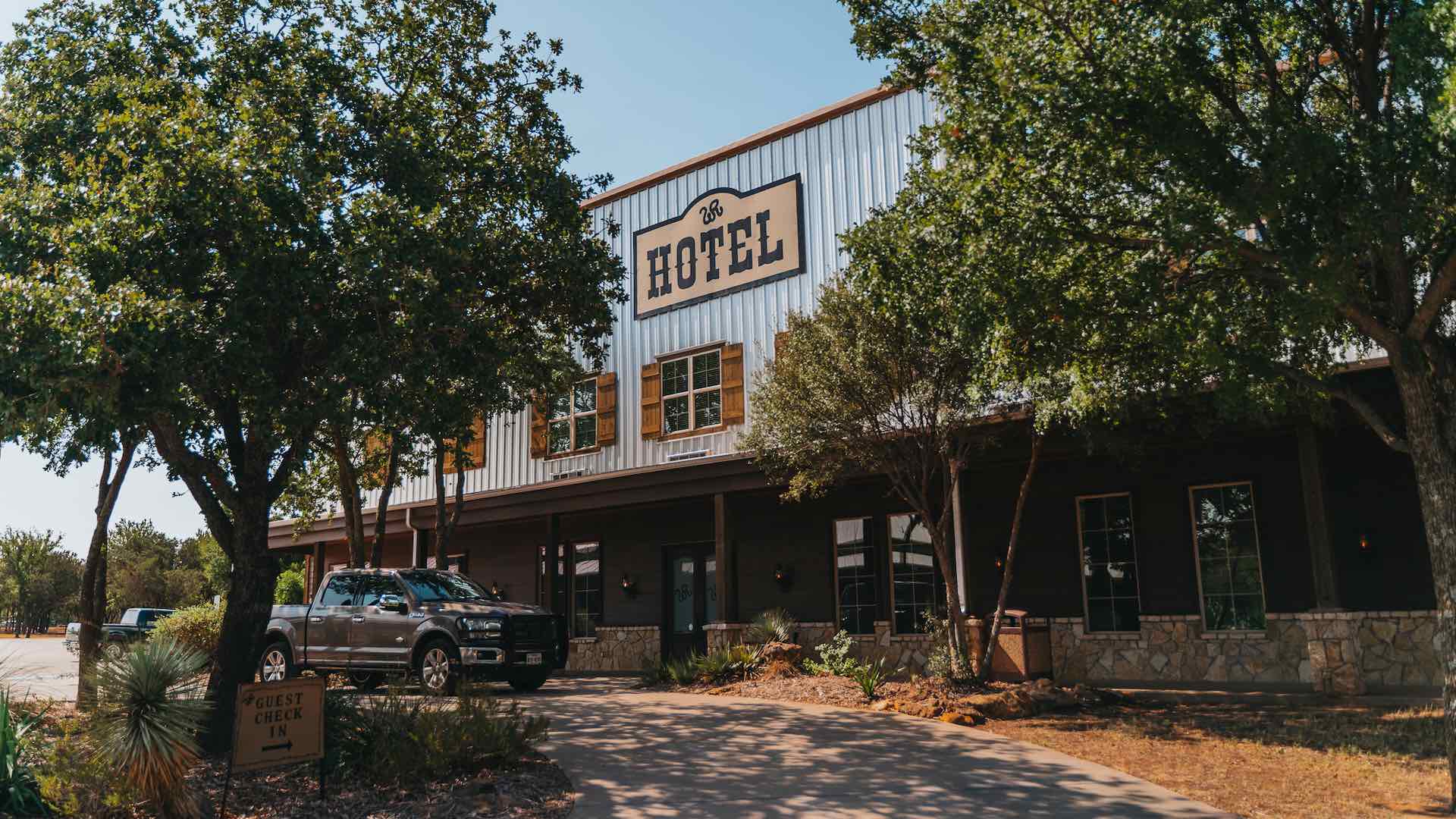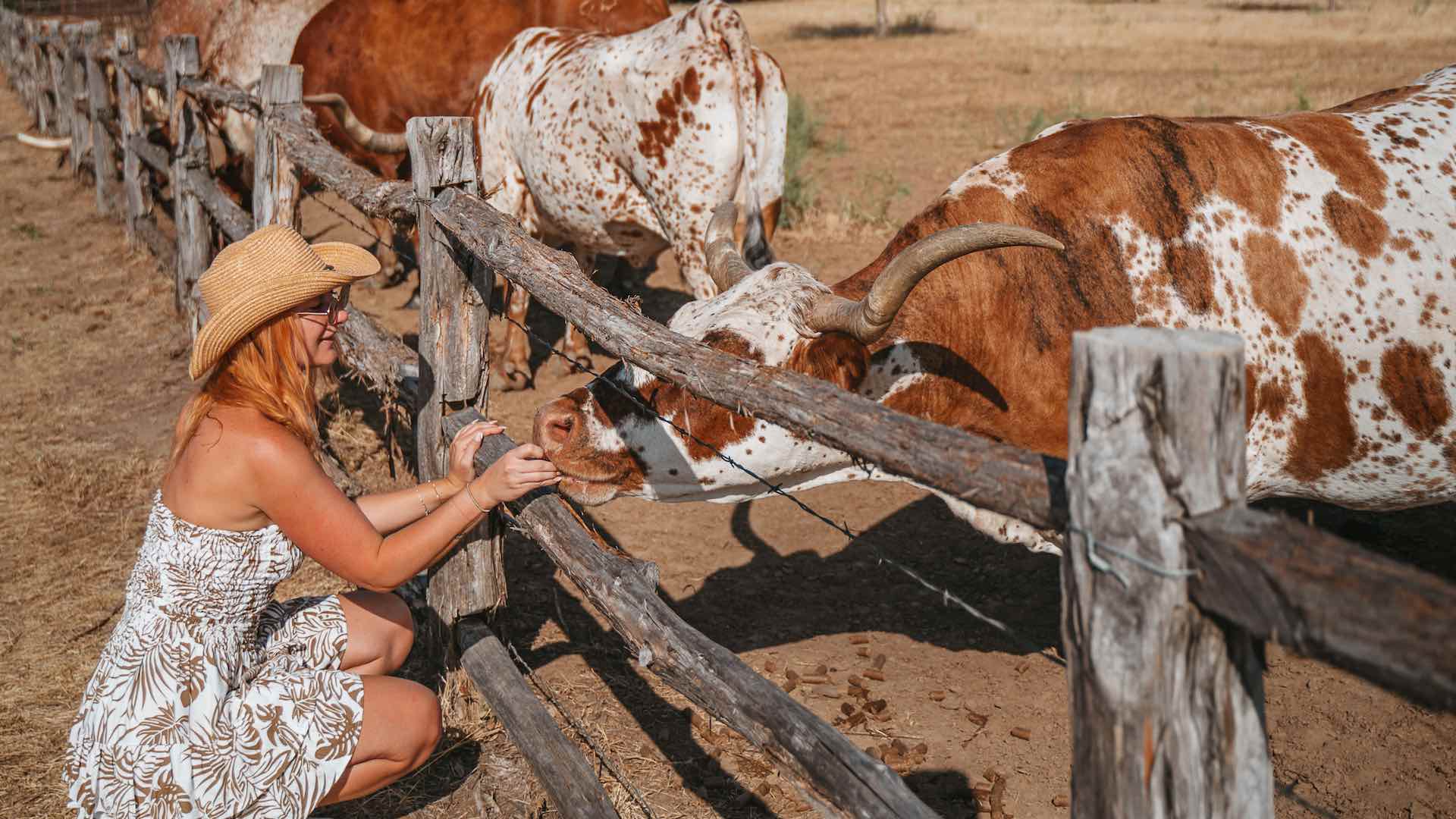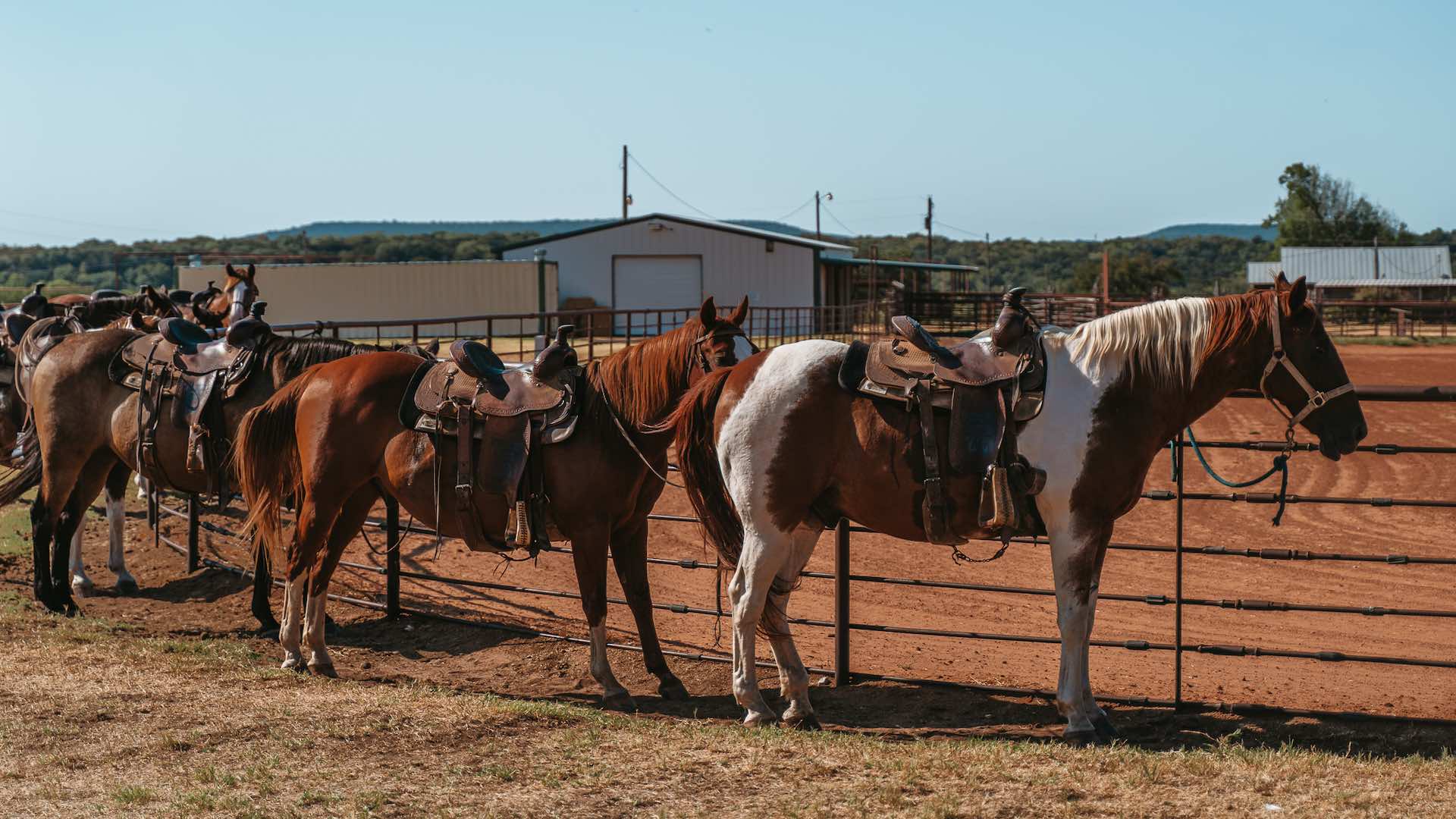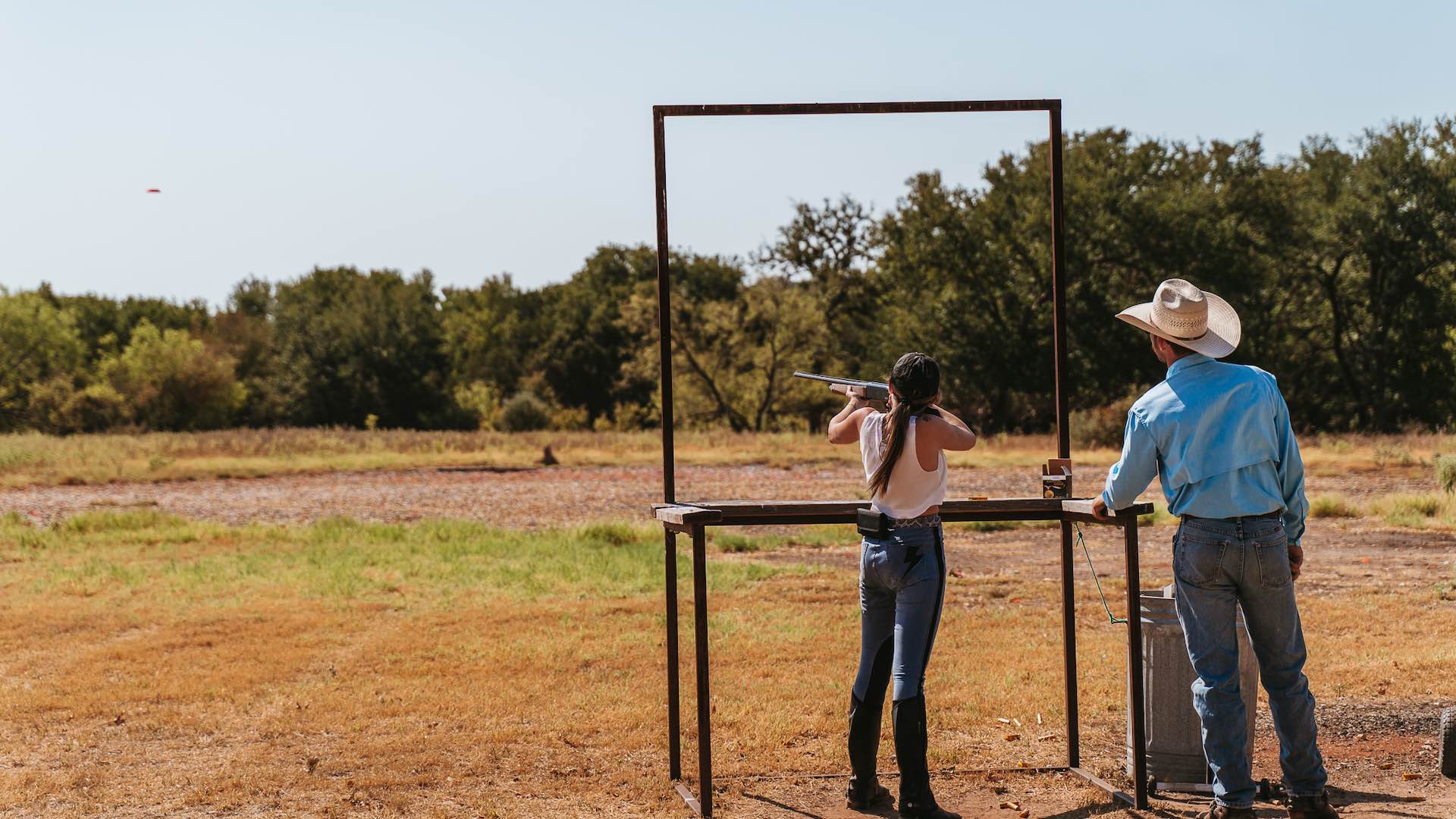 Image: Wildcatter Ranch Hotel, cattle feeding, horseriding and clay shooting — Caitlyn Leggett.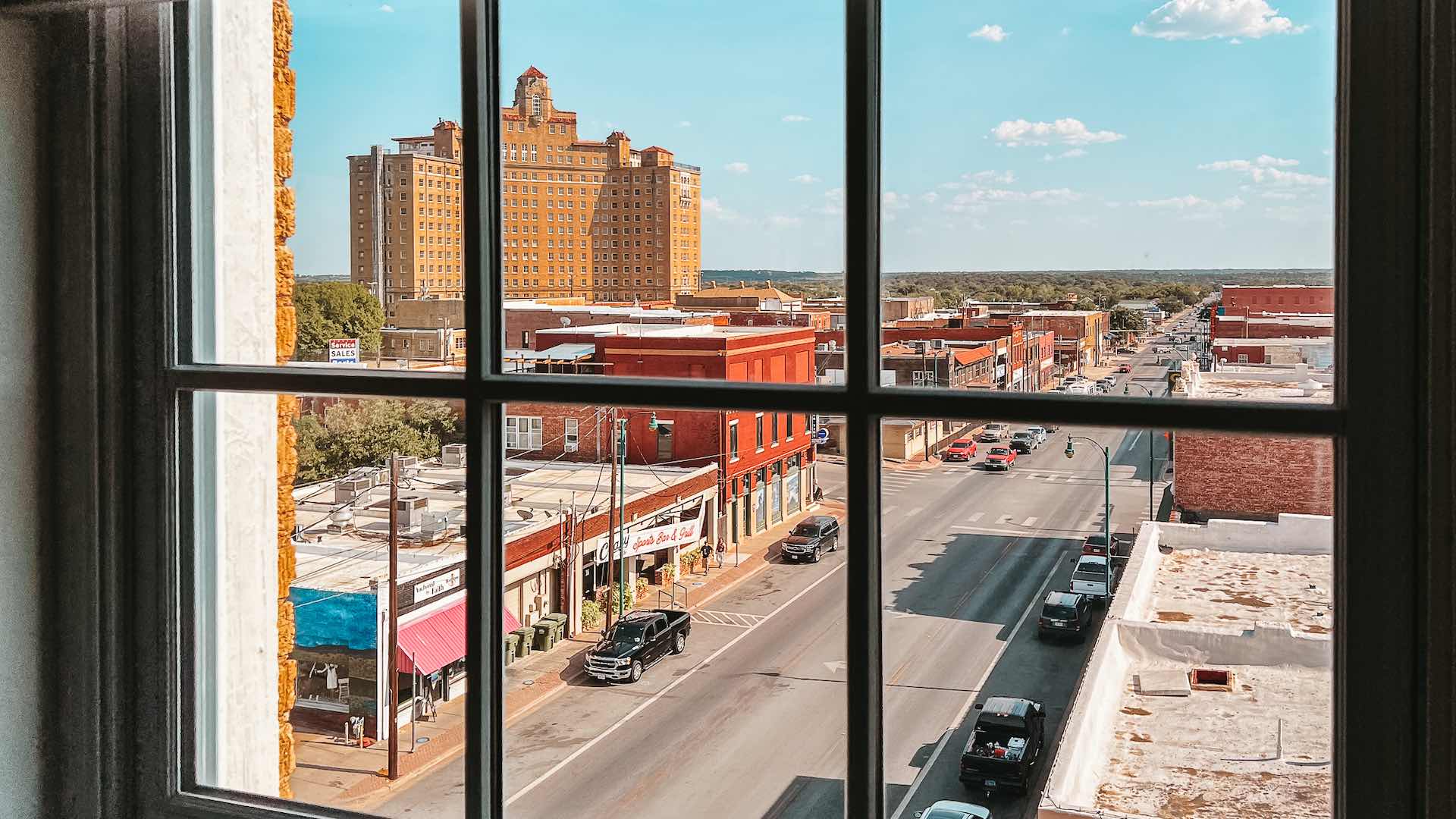 As I waved a sad goodbye to the ranch, I didn't have long to mourn before arriving at my next destination. Mineral Wells is the new wellness capital of Texas thanks to the reported healing properties of the water running underneath the town. The water has brought visitors to the town for almost 150 years.
The Famous Mineral Water Company was established in 1904 and its famous; 'Crazy Water' got its name from a local legend from the 1800s. Apparently, the water cured the crazy out of a woman who drank it every day. Most likely thanks to the water's natural lithium content. Lithium is used as a mood stabiliser to treat mental health disorders.
The town uses mineral water in everything, including produce, coffee and even facials. Try the incredible coffee at the Crazy Coffee & Water Bar or a spa treatment at the Crazy Water Bath House & Spa. The mineral baths claim to help cleanse, exfoliate, moisturize and remove toxins from the body. Why not keep the crazy going and stay at The Crazy Water Hotel as well? The heritage-listed building has kept original features such as doors, hallway carpets and fittings but transformed its suites into elegant and stylish spaces. The rooftop also has incredible views across the town.
Hungry? Keep an eye out for the Smokin 3 C's, a family-run food truck with incredible flavours, especially the homemade banana pudding. The truck will often be parked in Poston Square, opposite the Bankhead Texas Wine Bar where you can combine your Texan feast with handpicked Texas wines and live music.
The colourful mural painted on the Wine Bar walls is just one of many colourful artworks in town that you can find on this helpful map. Some of the murals have fascinating backstories. Others were discovered underneath layers of paint from many years ago. This town's story fascinated and really surprised me. A hidden gem in Texas, less than 90 minutes from Dallas.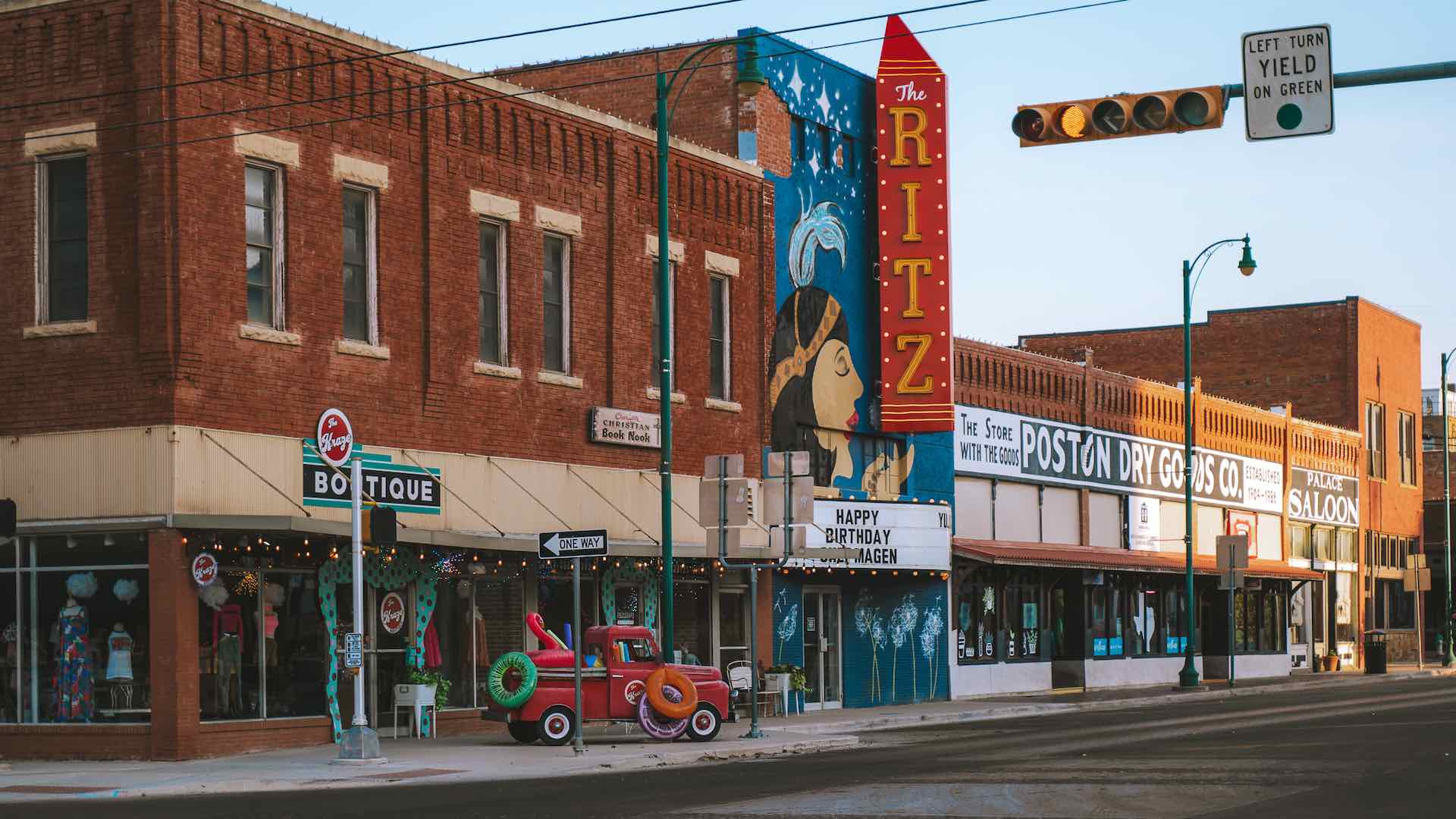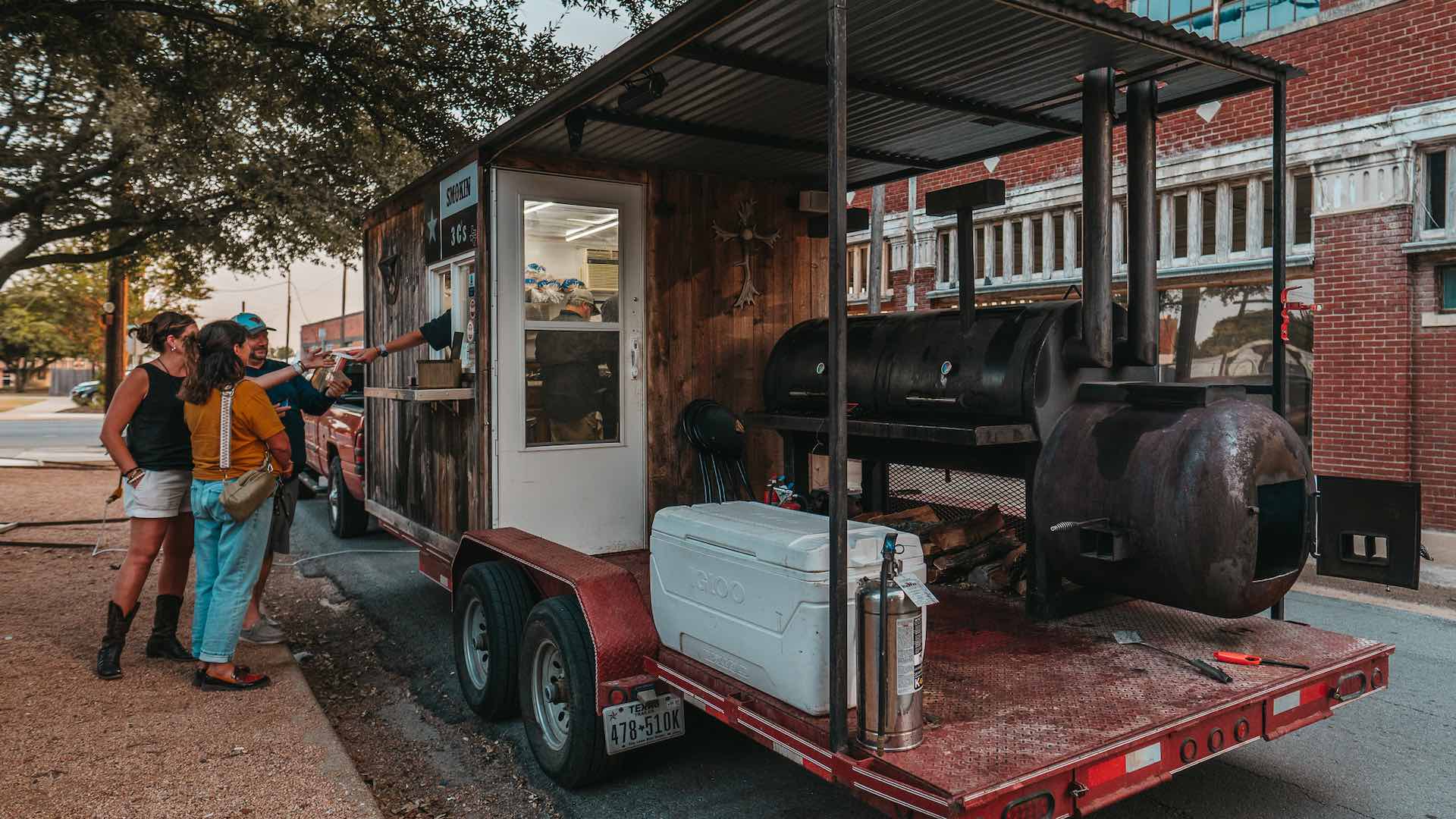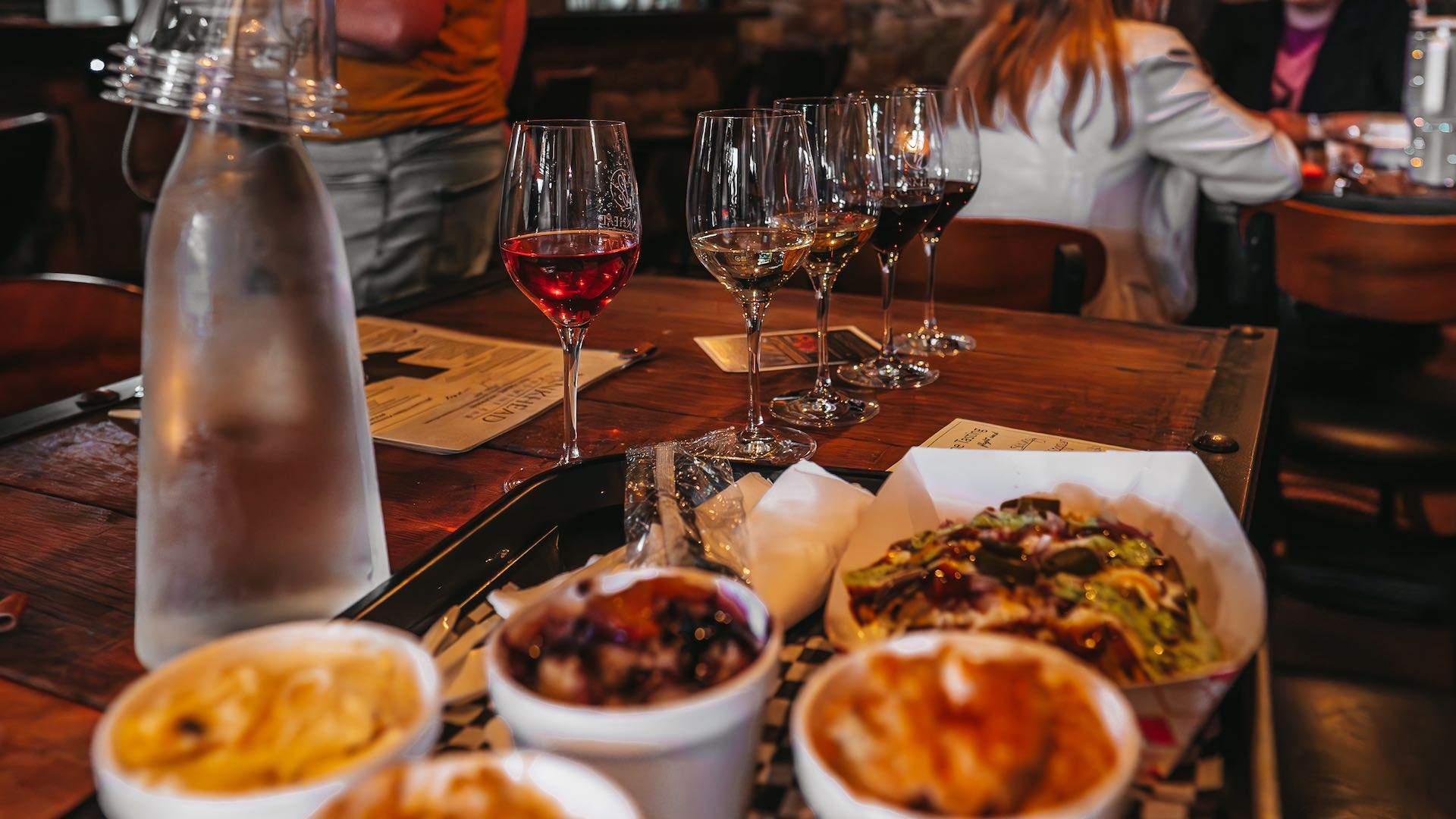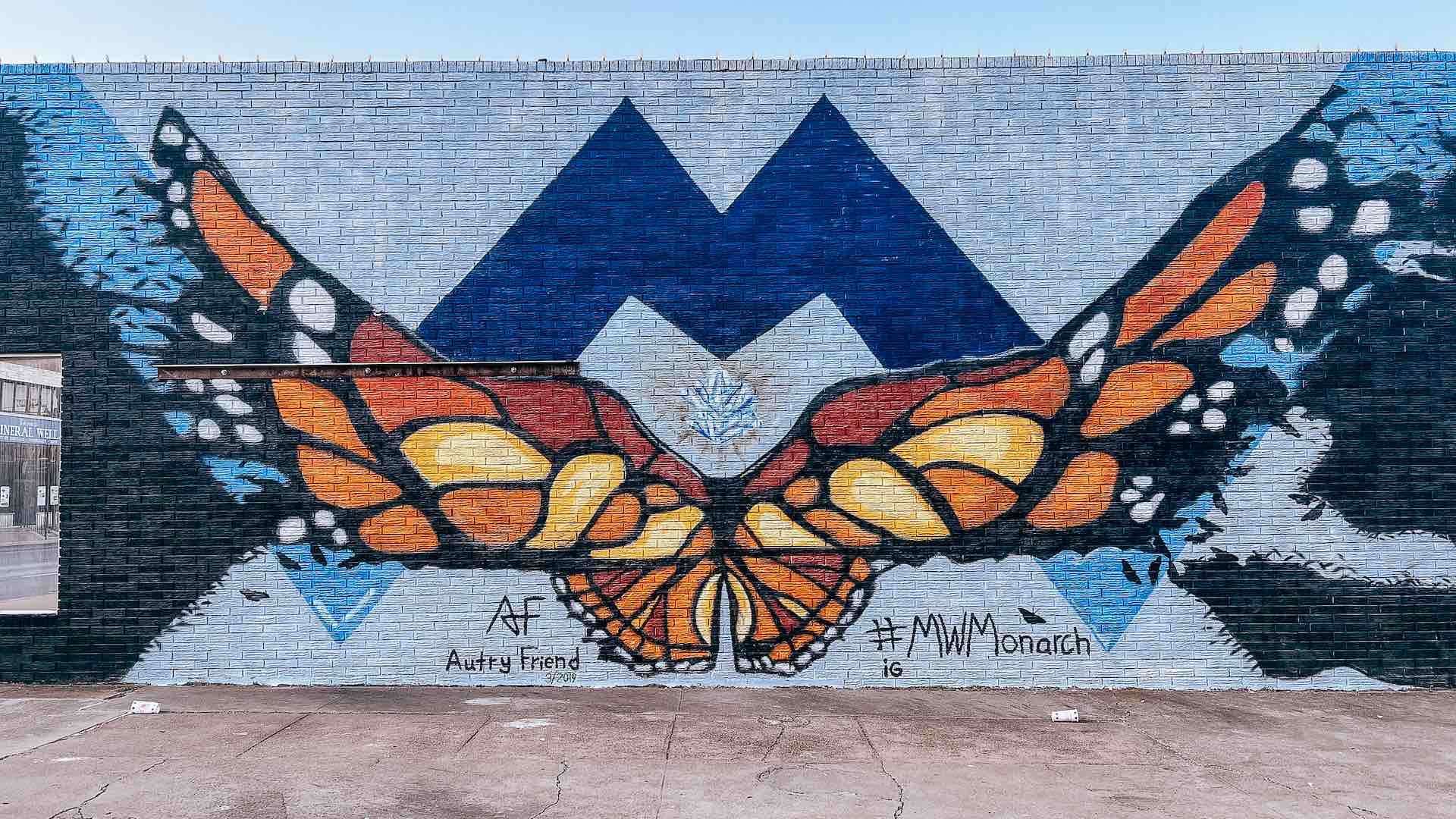 Images: Mineral Wells, Smokin 3 C's, Bankhead Texas Wine Bar, The MW Monarch mural — Caitlyn Leggett.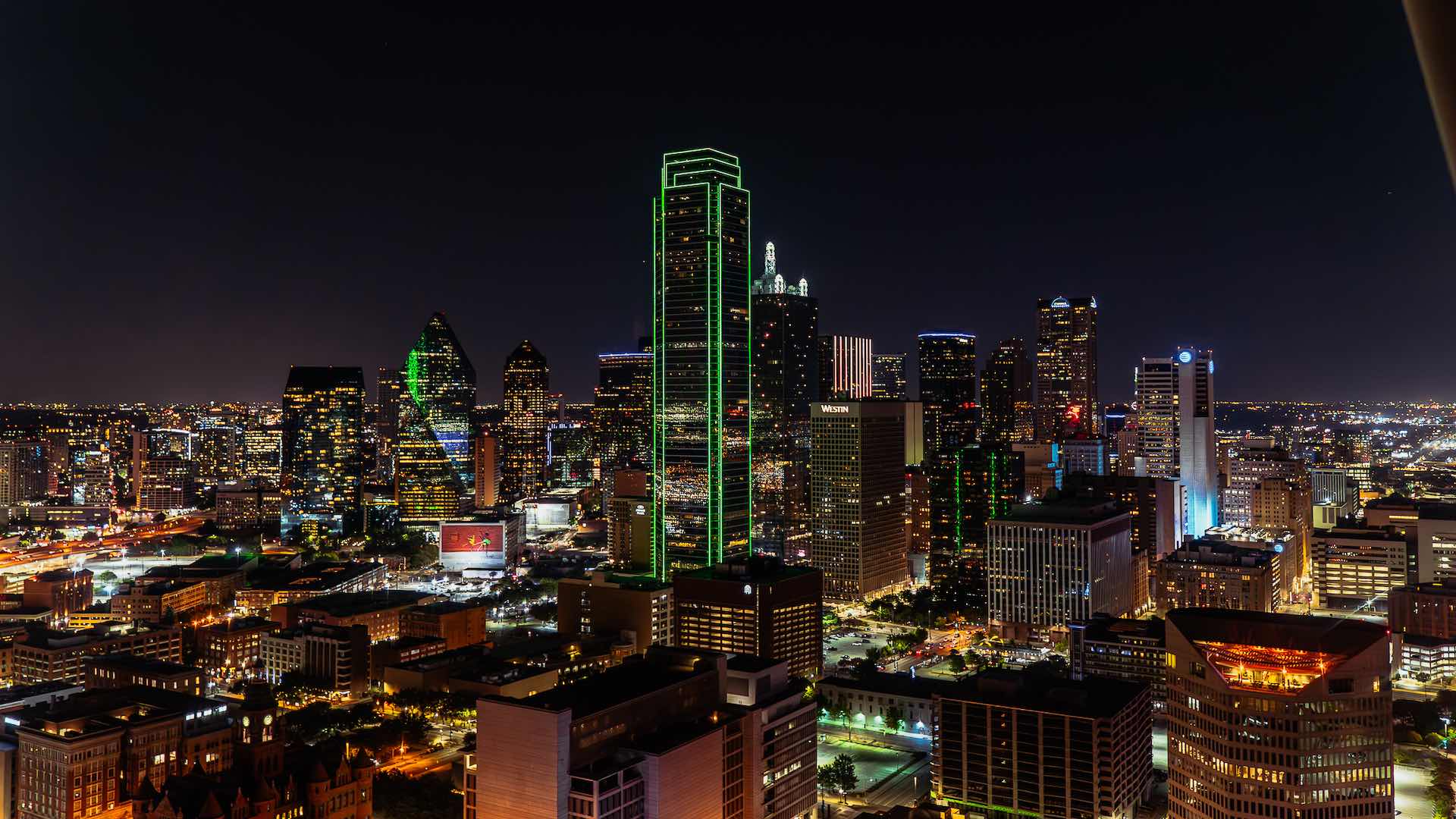 Dallas is a clean, modern city with striking architecture. Think buildings that look like they would fit in the New York City skyline or even the grungy arts districts of London or Melbourne. In Highland Park, gawk at multi-million dollar mansions and an upmarket shopping precinct that was designed by the same developer as Rodeo Drive.
The Dallas Arts District is the perfect base for your adventure in the city. Stay at the JW Marriott for guaranteed skyline views as all hotel rooms sit above the 13th floor and include floor-to-ceiling windows. You'll be within walking distance of many museums, galleries, and entertainment venues including the Perot Museum, Meyerson Symphony Centre and Wyly Theatre. Don't miss the Nancy Best Fountain performance with choreographed light and music shows amongst the dancing fountains every night from 7–10pm.
Bishops Arts District is a lively and chic neighbourhood full of colourful shops, cocktail bars and restaurants. Paradiso and attached Bar Eden are stylish venues for a bite and drink. Down the street, get your toes tapping with funky live jazz performances played at Revelers Hall.
Deep Ellum is a live music hot spot with garage-like aesthetics. Don't miss the colourful street art, especially the Blues Alley murals. Feeling peckish? Try a famous Texan barbecue with dishes like brisket or ribs at Terry Black's BBQ, don't leave without trying its famous frozen black margaritas.
For an unforgettable dining experience, you can't miss Margaret's at the JW Marriott. Time your dinner reservation with sunset for a spectacular view of the skyline while you feast. I recommend the onion soup which is served inside a giant onion with hints of truffle and the honey pecan burrata.
Other must-see attractions and events in Dallas include the JFK exhibit at The Sixth Floor Museum, the Mesquite Championship Rodeo hosted every Saturday night during the summer and there is line-dancing and a great atmosphere at country-western gay bar the Round-Up Saloon and Dance Hall.
I barely scratched the surface of the city of Dallas. I now fully understand why it's one of the fastest-growing cities in America and a very up-and-coming travel destination.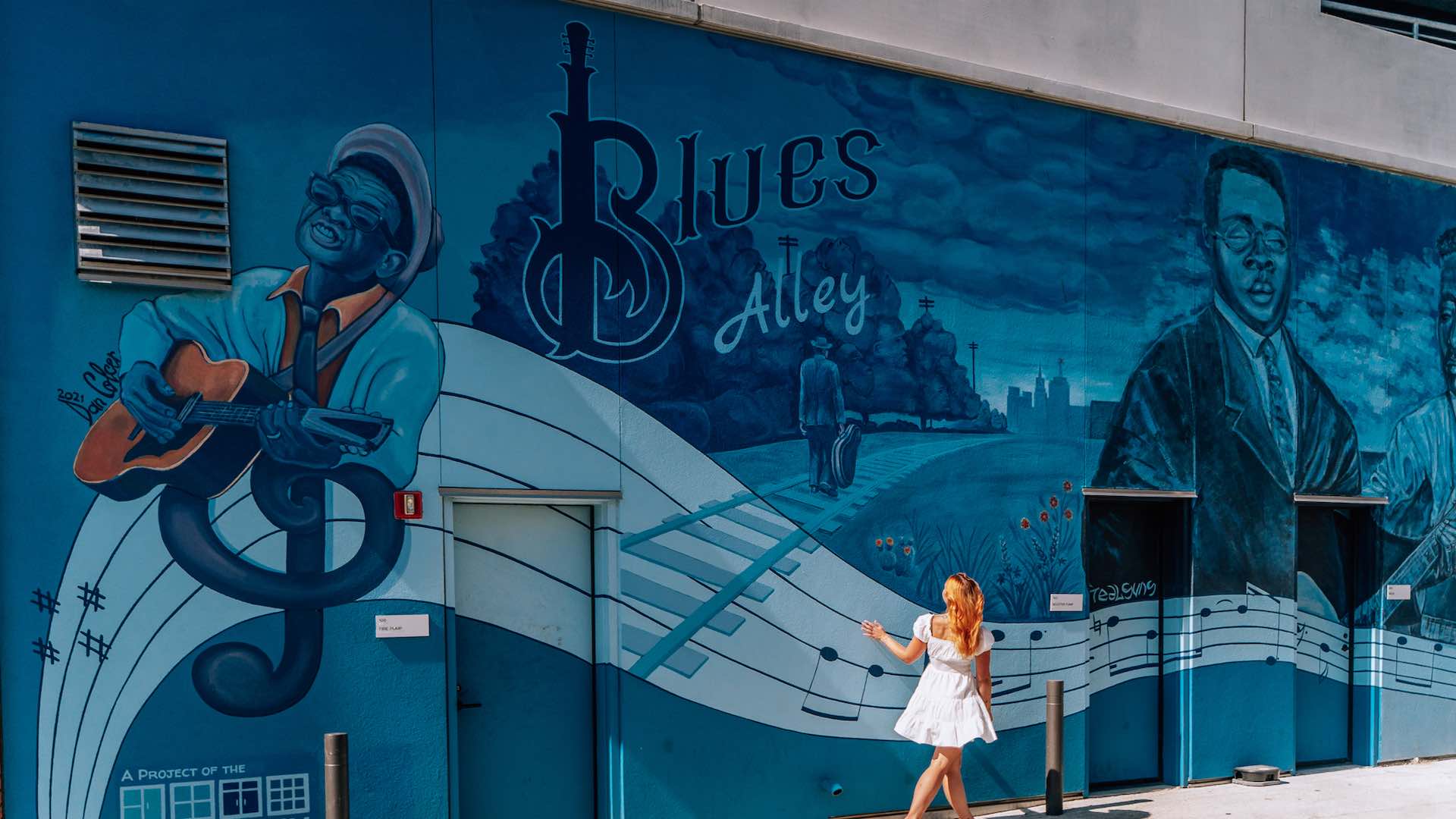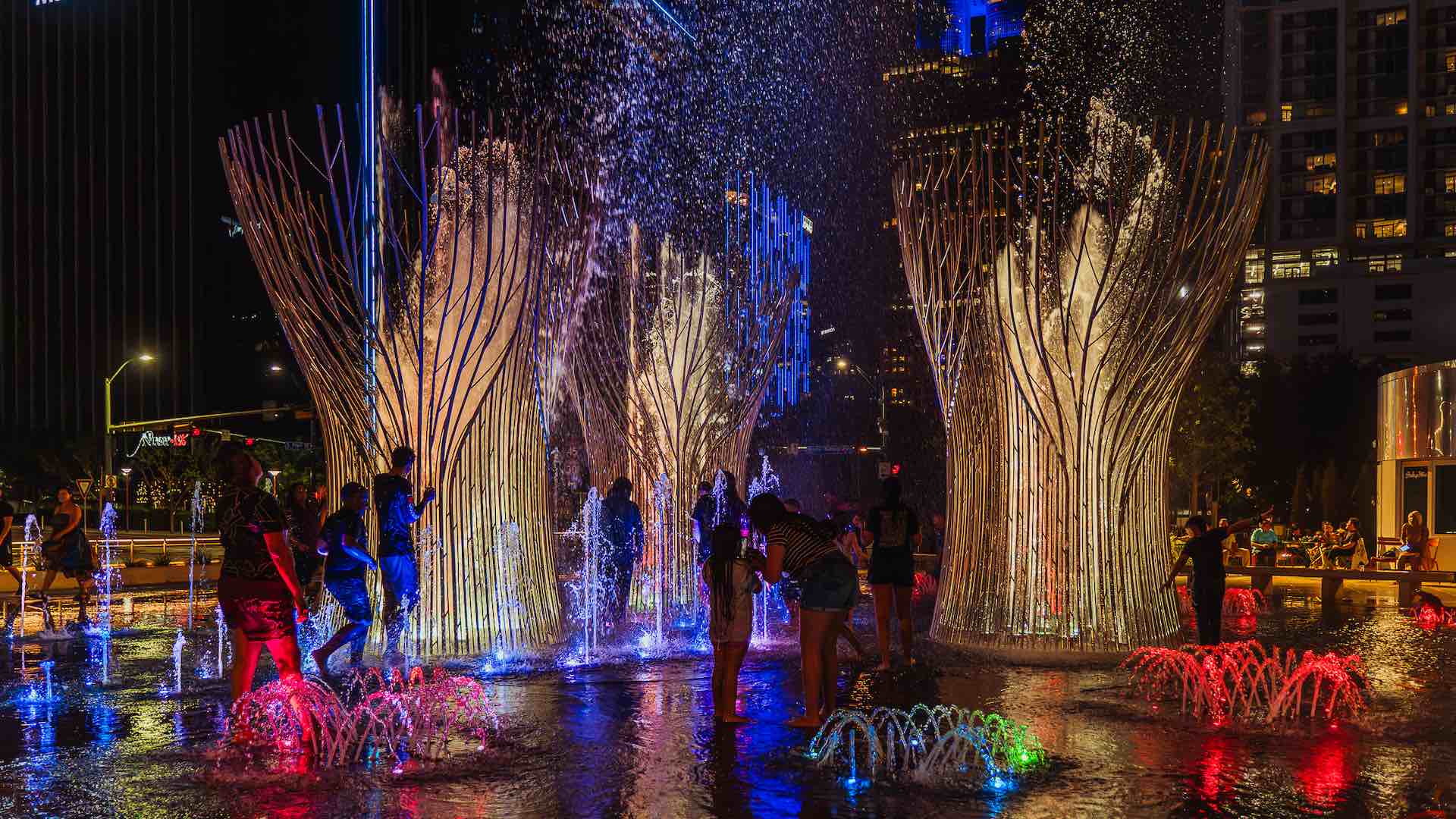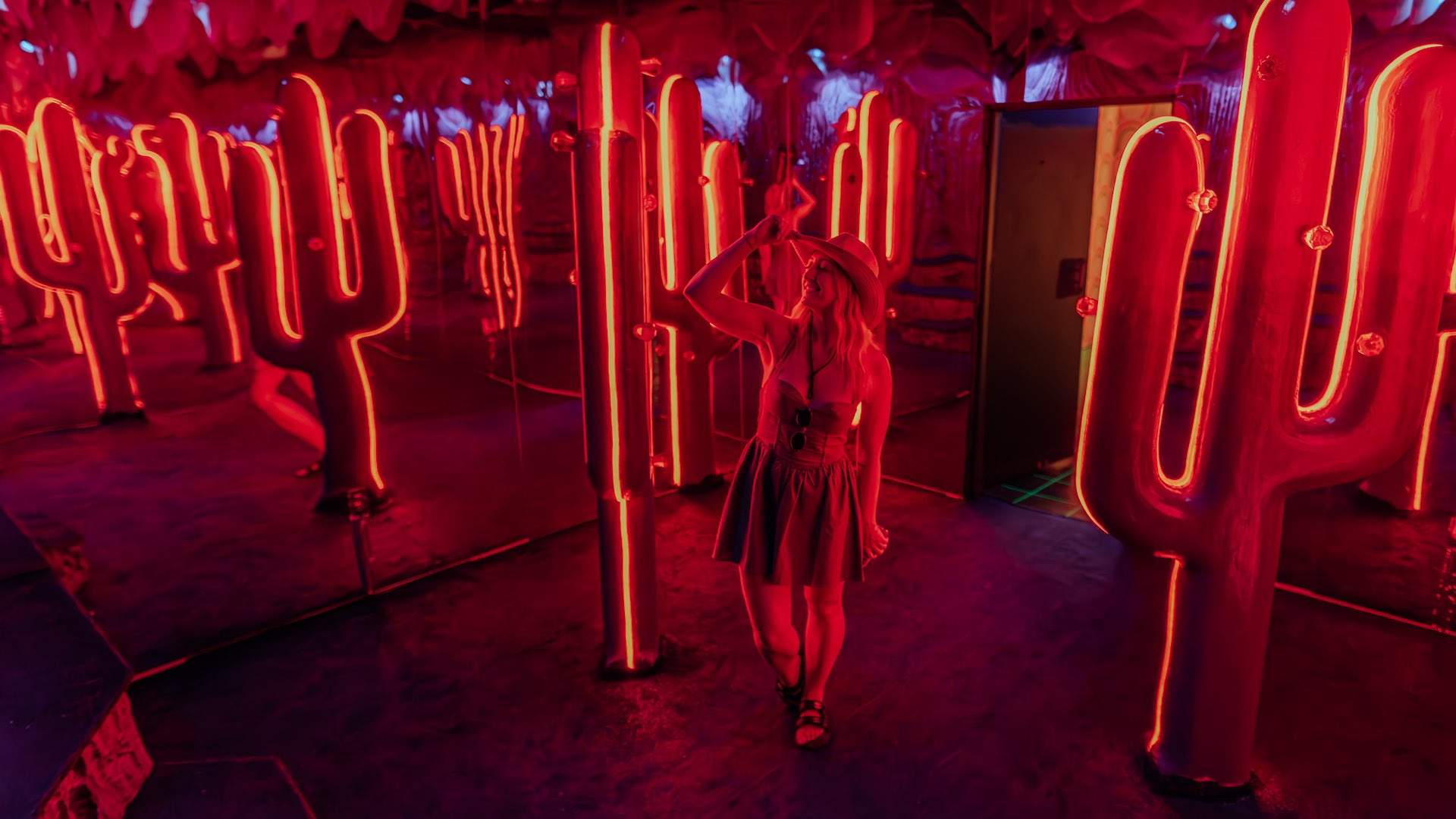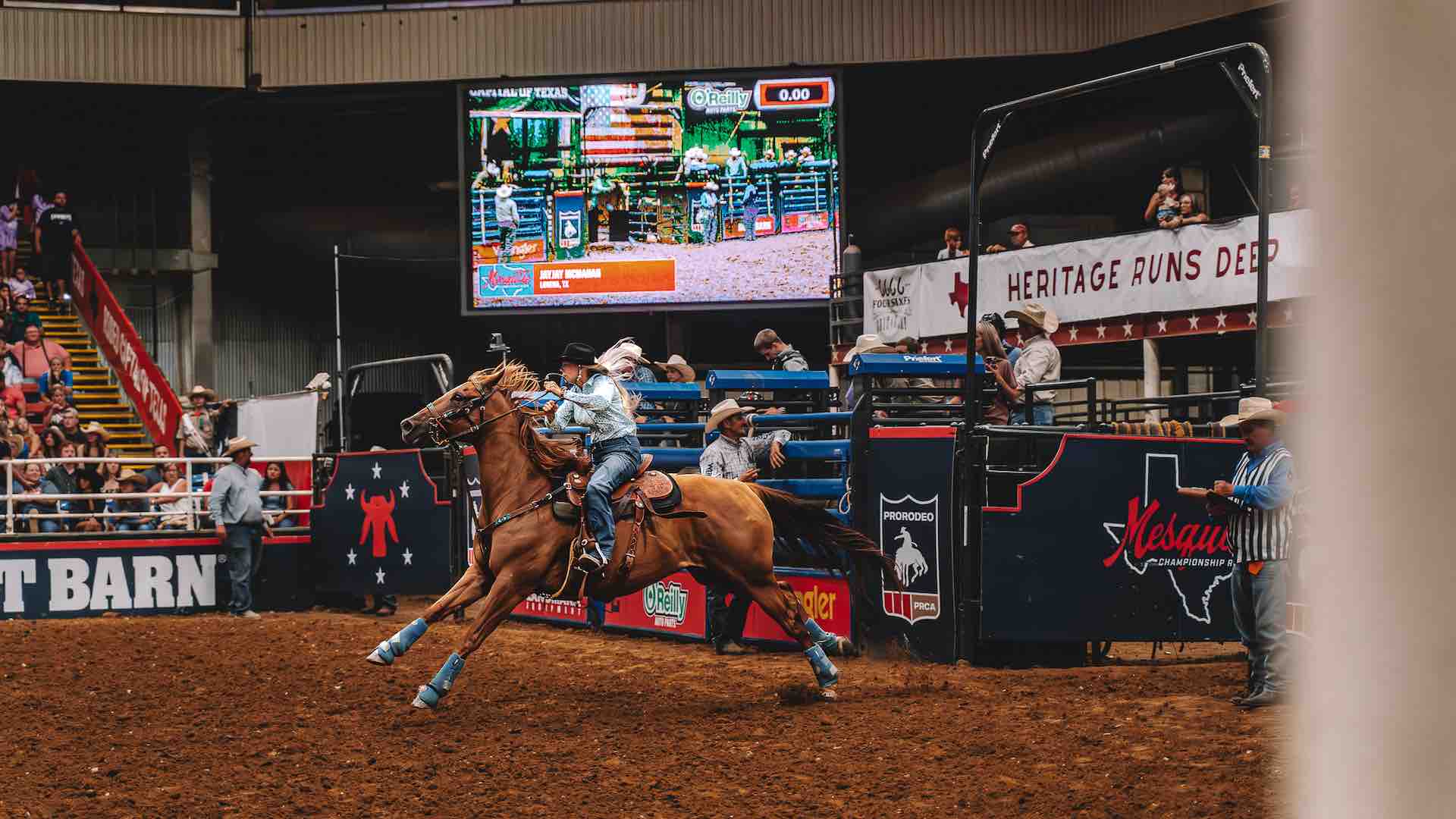 Images: Blues Alley, Nancy Best Fountain, Sweet Tooth Hotel, Mesquite Championship Rodeo — Caitlyn Leggett
All the rumours are true when it comes to Texan hospitality. The friendly locals made me feel so at home, even when 10,000 miles away. I knew the unique southern charm and culture was a given, but I was not expecting the incredible food, an expansive arts scene and endless opportunities for adventure.
Dallas and North Texas host a multitude of unique experiences you can't find anywhere else. It wasn't my first rodeo and it definitely won't be my last. Part of my heart now lies in the Lone Star State.
Accommodation and Experiences You Can Book Right Now
Let's Texas. Find your dream experience at TravelTexas.com.
Header images: Travel Texas
Concrete Playground Trips
Book unique getaways and adventures dreamed up by our editors