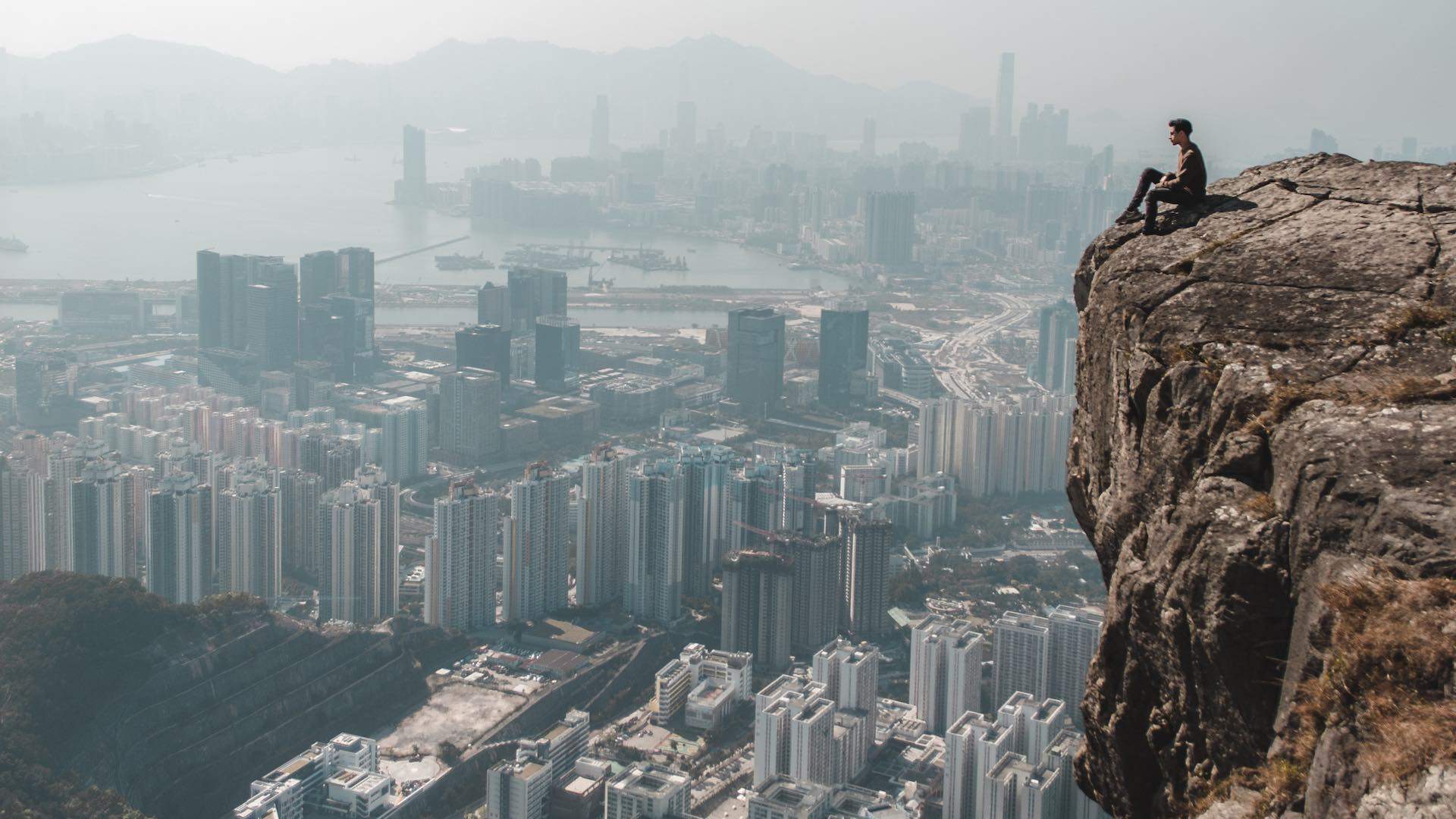 An Explorer's Guide to Hong Kong
From verdant, mountainous peaks to secluded, sandy beaches, a different side of the harbour city awaits.
Hong Kong is a city of contrasts. Its world-famous skyline rises between a verdant peak and a bustling harbour. While its reputation as a commercial hub evokes images of an international concrete jungle, what is perhaps less known is that the city is also home to stunning natural landscapes that feel a world away from the nearby city. Add to the mix a thriving creative scene and local dining gems, and you've got yourself one of the most fascinating places on the planet.
In a single day, you can climb a mountain, head to the beach and have dinner (and a nightcap) in bustling urban surrounds. But, where to start? We've teamed up with the Hong Kong Tourism Board to put together an epic to-do list to experience a different side of Asia's world city.

There are currently restrictions on international travel due to COVID-19. Stay up to date with the latest health advice at the Health Department website.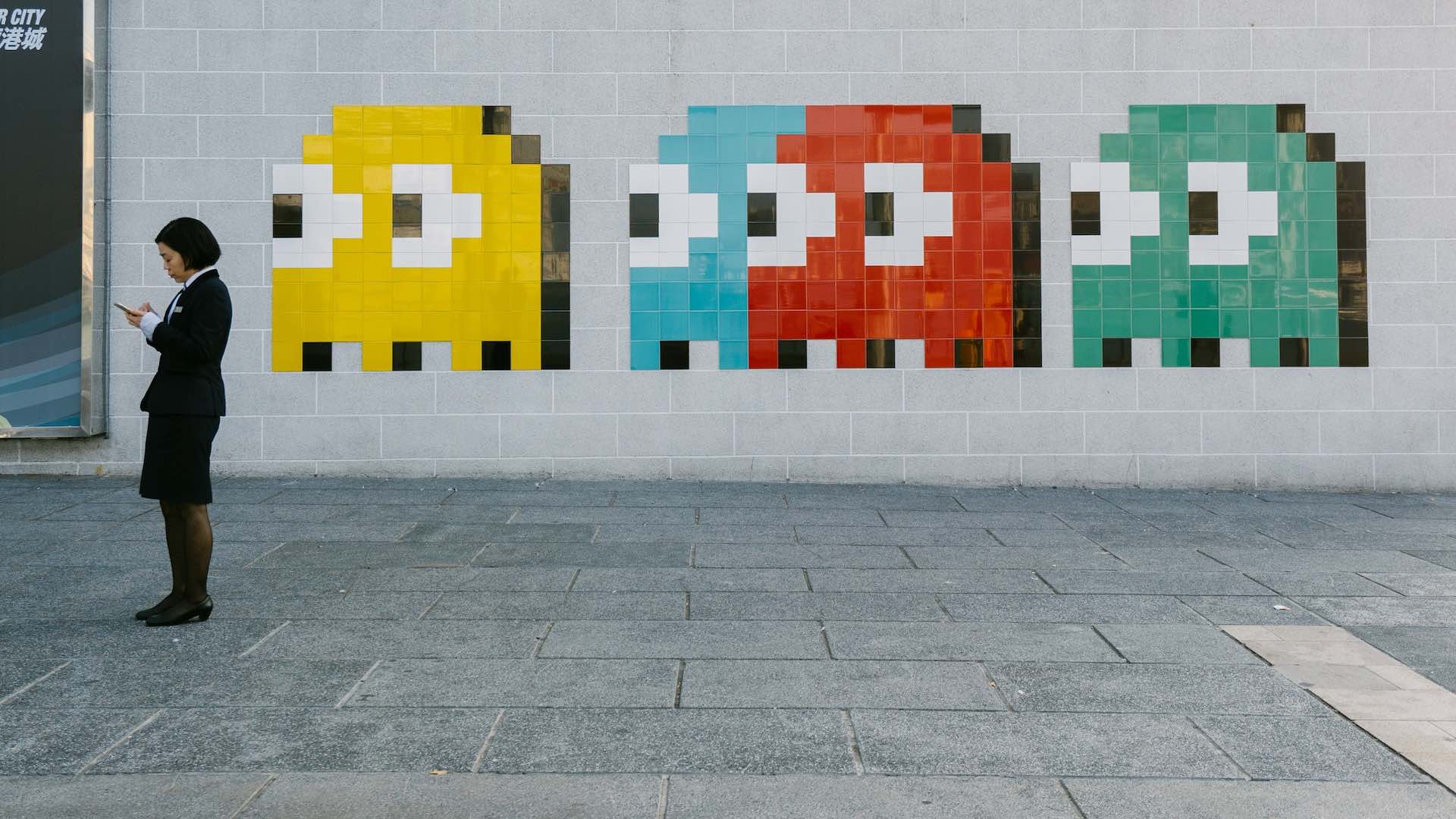 ART AND CULTURE
While Hong Kong is home to blue-chip galleries and world-class cultural institutions, the city's local creative scene is well worth a look. And, thanks to its growing street art scene, homegrown art is pretty easy to encounter.
Graffiti art in Hong Kong has been booming for the better part of the last decade, largely thanks to local initiative HKWalls. The annual non-profit street art and mural festival takes over a different area each year, with local and international artists transforming urban landscapes into large-scale, colourful canvases. And while the festival might come and go, the artworks, in most cases, remain.
One spot that received the HKWalls glow-up is expansive Kowloon neighbourhood Sham Shui Po. This traditionally working-class neighbourhood was once home to Hong Kong's textile industry, the remnants of which can be seen in the many fabric, button, zipper, leather and ribbon stores that still line a number of streets. Today, however, the area is a known as the home of Hong Kong's independent art scene. On top of all the large-scale murals, Sham Shui Po is now teeming with independent gallery spaces, workshops and hipper-than-thou cafes.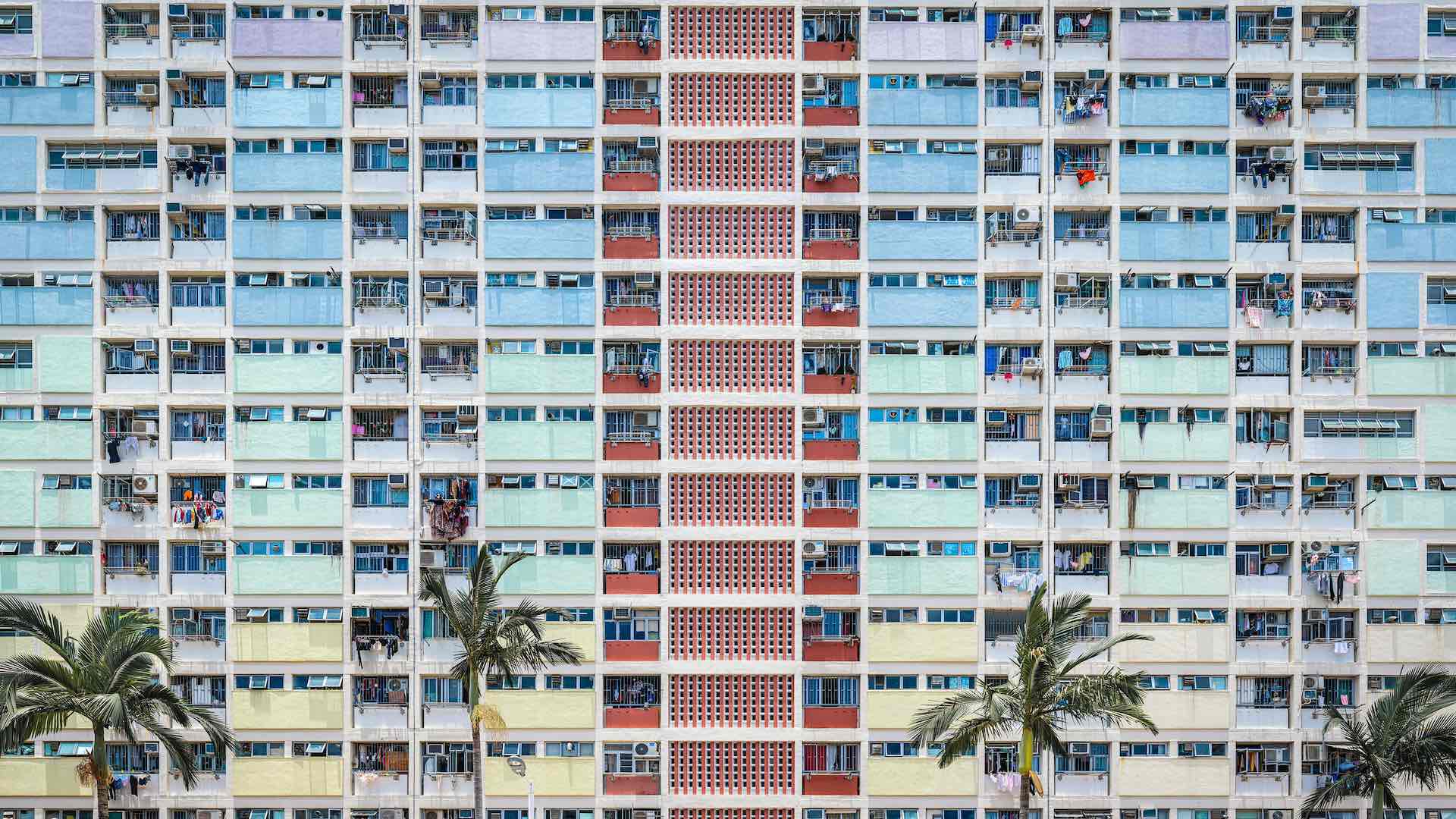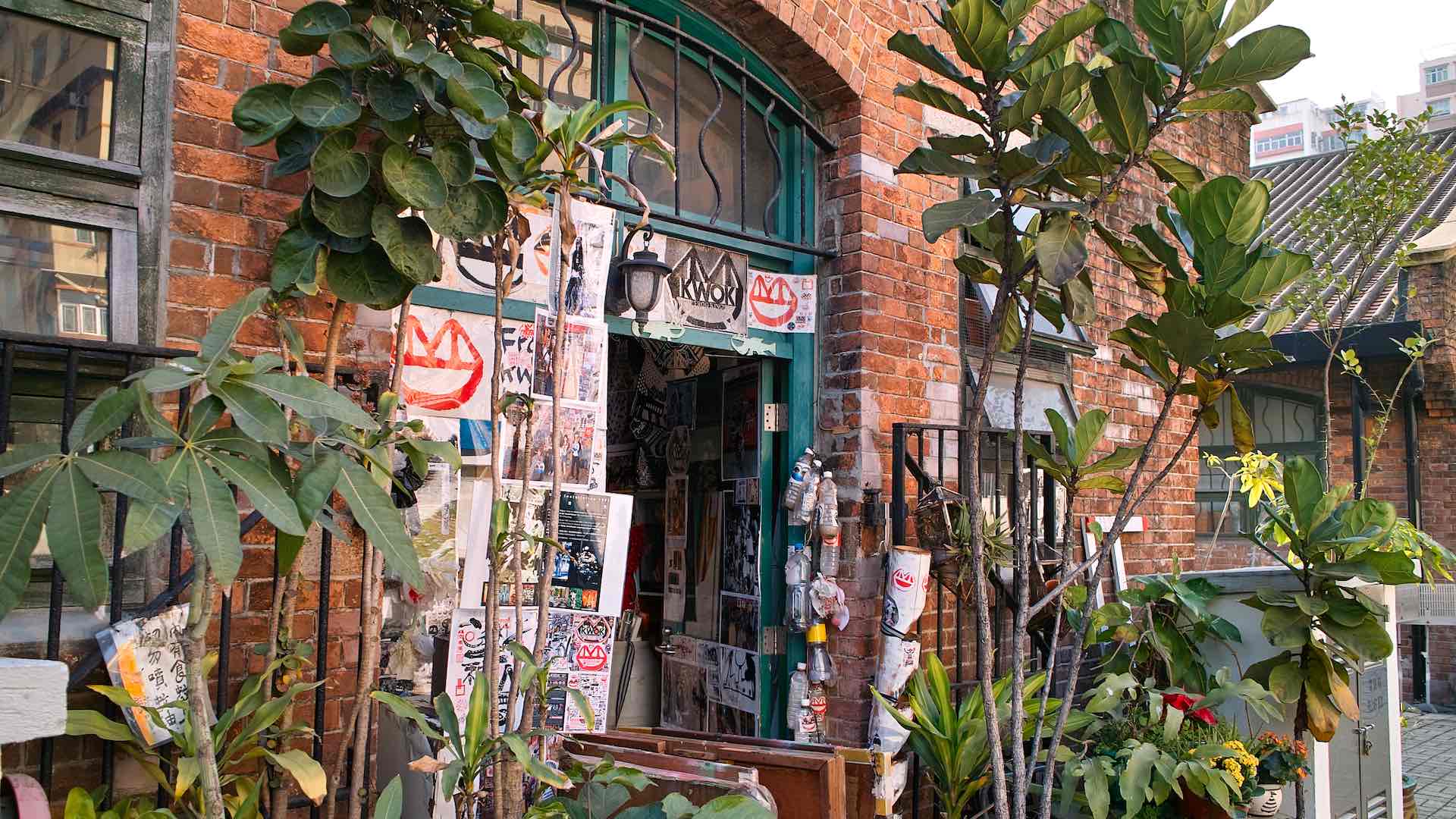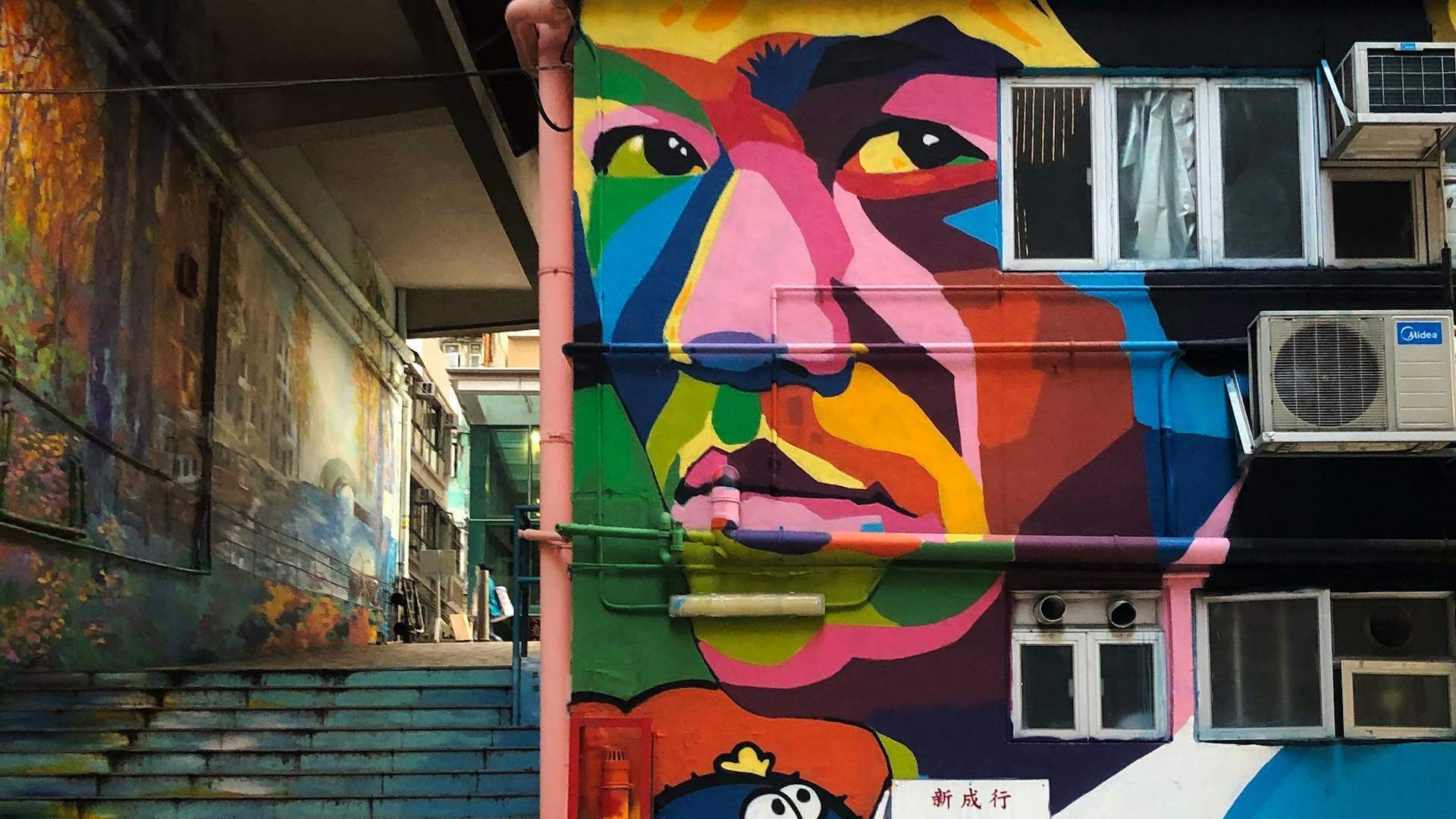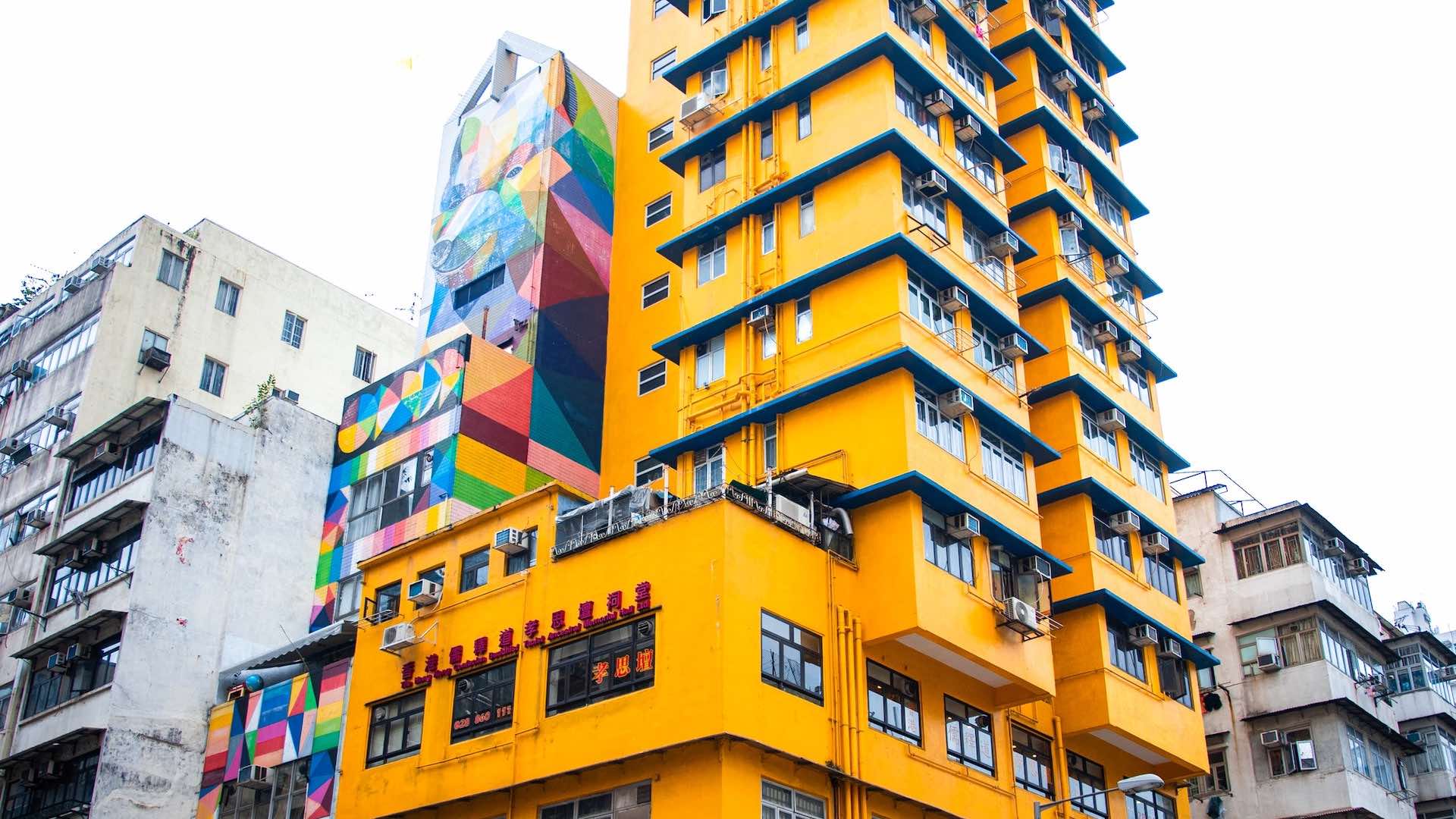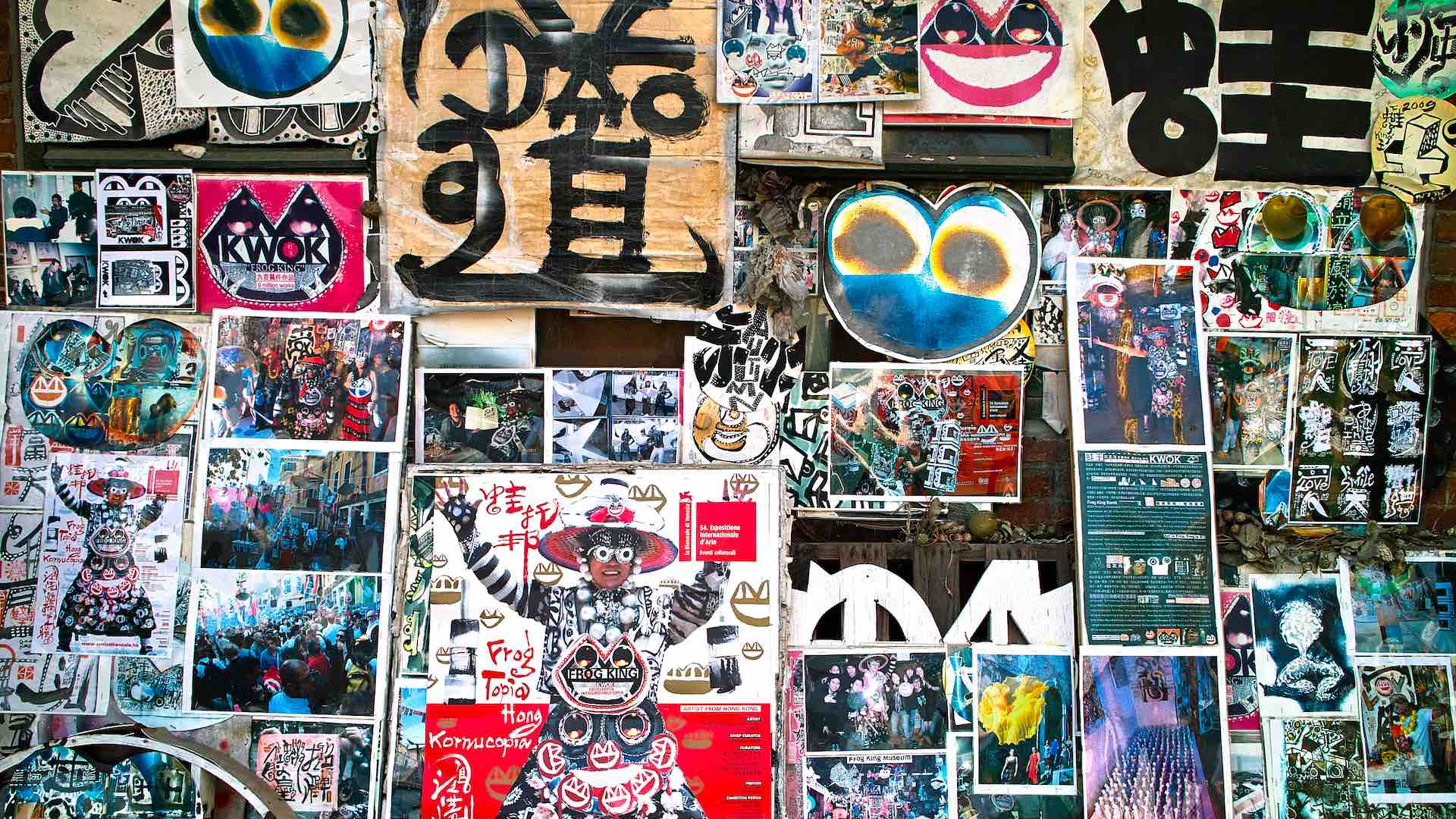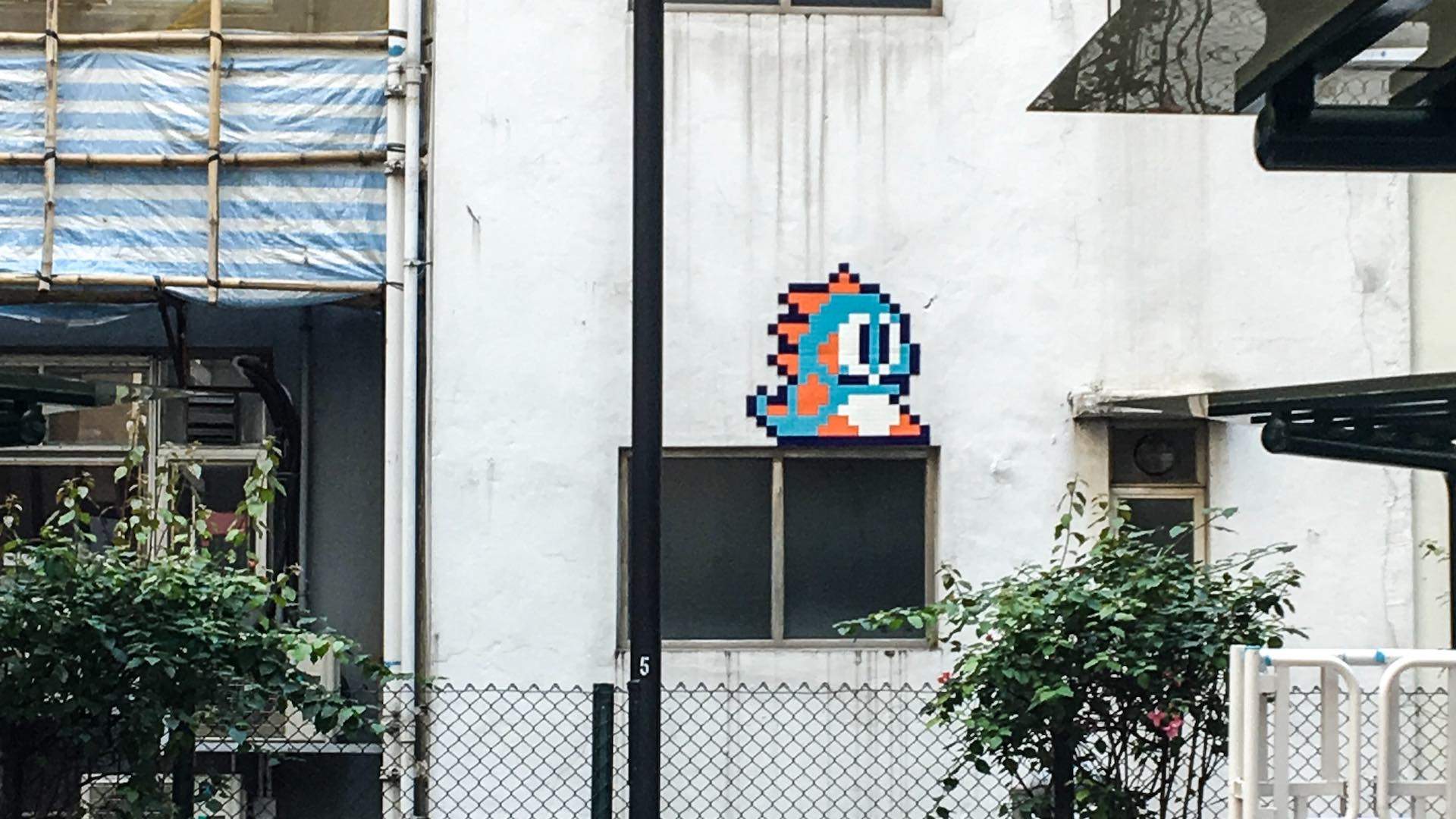 In the adjacent neighbourhood of Shek Kip Mei, you'll find one of the city's largest local creative hubs: the Jockey Club Creative Arts Centre. This former factory now houses artist studios, public workshops and exhibition spaces over its nine floors. The space alone is worth a visit — it was among the first large-scale adaptive reuse projects in Hong Kong, and the first attempt in the city to convert a decommissioned factory building into a creative arts hub.
On a smaller — but no less impressive — scale, many local creatives have found a home at the Cattle Depot Artists' Village located in the former industrial stronghold of Ma Tau Kok. A former slaughterhouse, this series of early 20th-century red-brick buildings now houses a number of artists' studios and mixed-use creative spaces, and hosts a year-round exhibition program showcasing local talent.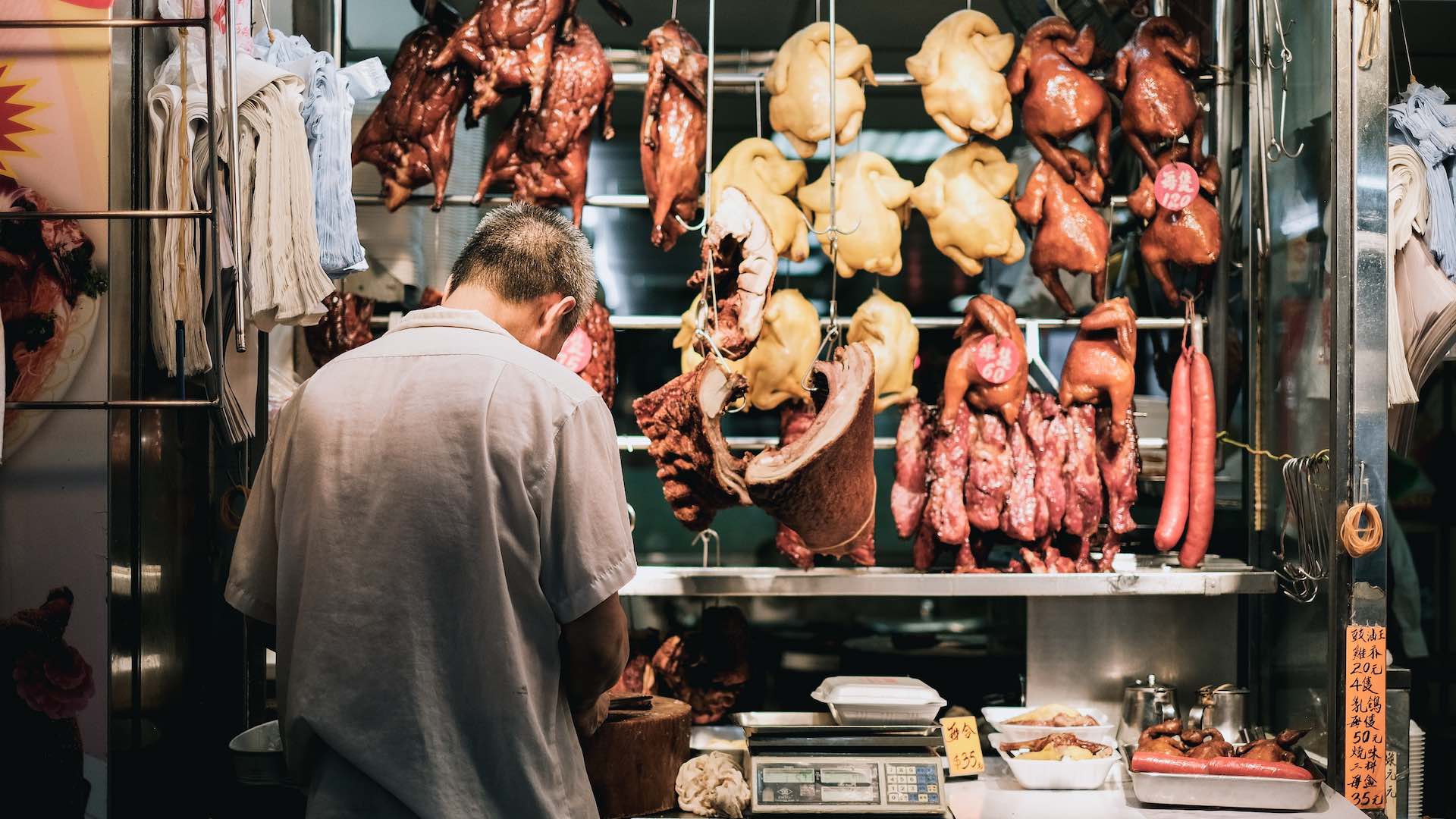 EAT AND DRINK
Dining out is one of the most popular pastimes in Hong Kong. And it's easy to see why, with great food found pretty well in every corner of the city. From local hole-in-the-wall spots to internationally acclaimed fine diners, restaurants are certainly not in short supply here. If you're feeling adventurous but don't know where to start, we'll give you a tip: look for the lines. Hong Kongers know their food, and they're willing wait for the best.
The lines certainly don't lie at One Dim Sum, a busy dim sum diner in the heart of the Prince Edward residential neighbourhood. Drop in for baskets of made-to-order dumplings, as well as other well executed yum cha classics like the fresher than fresh steamed prawn dumplings, flavour-packed turnip cakes and light and fluffy Malaysian sponge cake.
You're in the home of yum cha, so we won't blame you if you want to feast on dumplings at any time of day. If this is the case, head to Kennedy Town's Sun Hing Restaurant — better known among expats as '3am dim sum'. This no-frills diner opens at 3am and is often bustling with shift workers, uni students and revellers refuelling after a night out. There's no menu here, so just head to the the communal dim sum table and grab what you think looks good and dig in. Be sure to pick up the creamy and steamy egg custard buns, though — they might just be the best in town.
In the mood for noods? Get your fix at Tsim Chai Kee, a Michelin-recommended spot in Central that serves delicious bowls topped with some of the plumpest, juiciest handmade prawn wonton in town. One street over, Yat Lok serves up tender and crispy roast goose over its bowls of silky noodles. In neighbouring Sheung Wan, you'll be lucky not to have to line up at Gogh Street go-to Kau Kee for its famous bowls of beef noodles.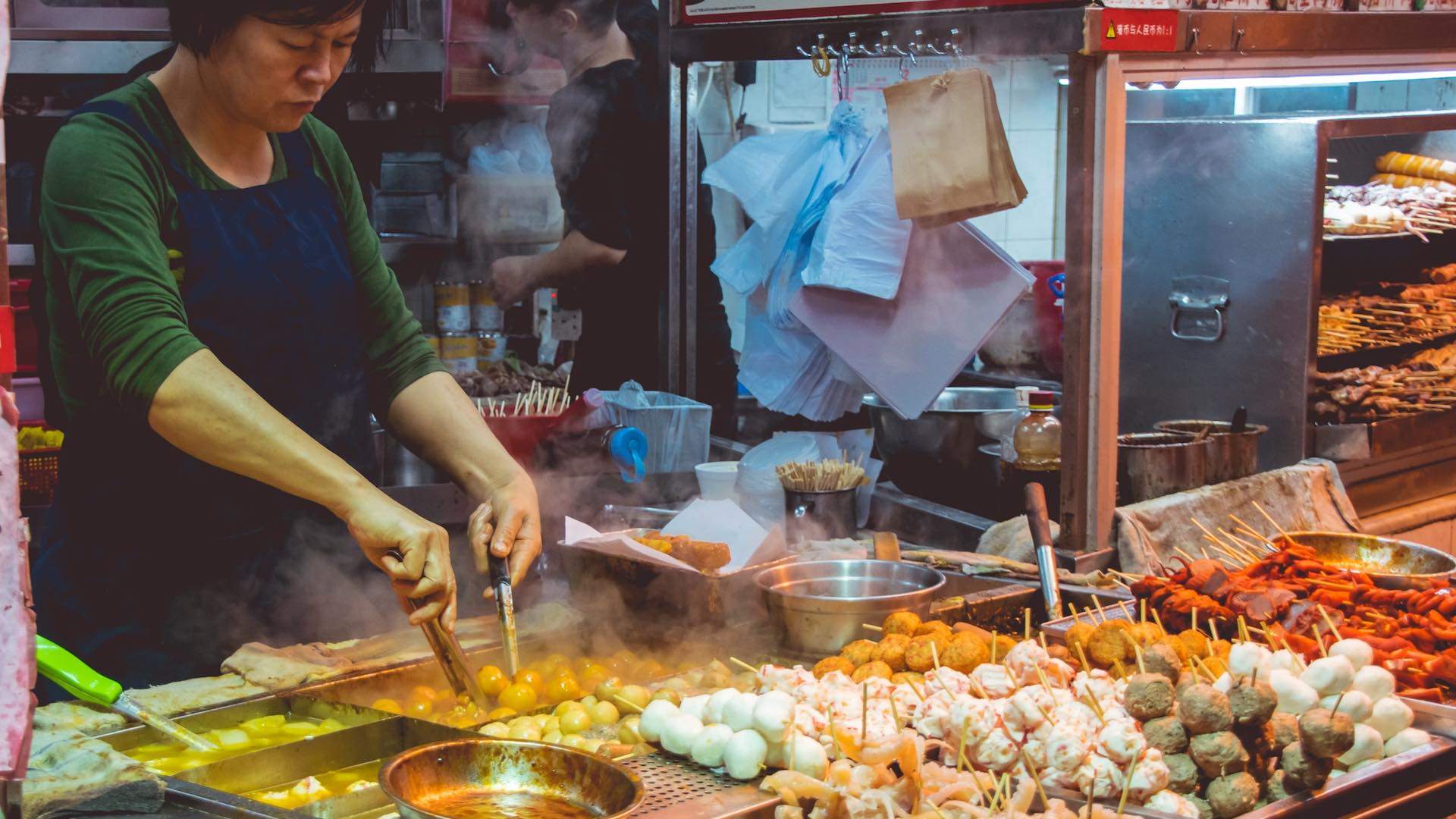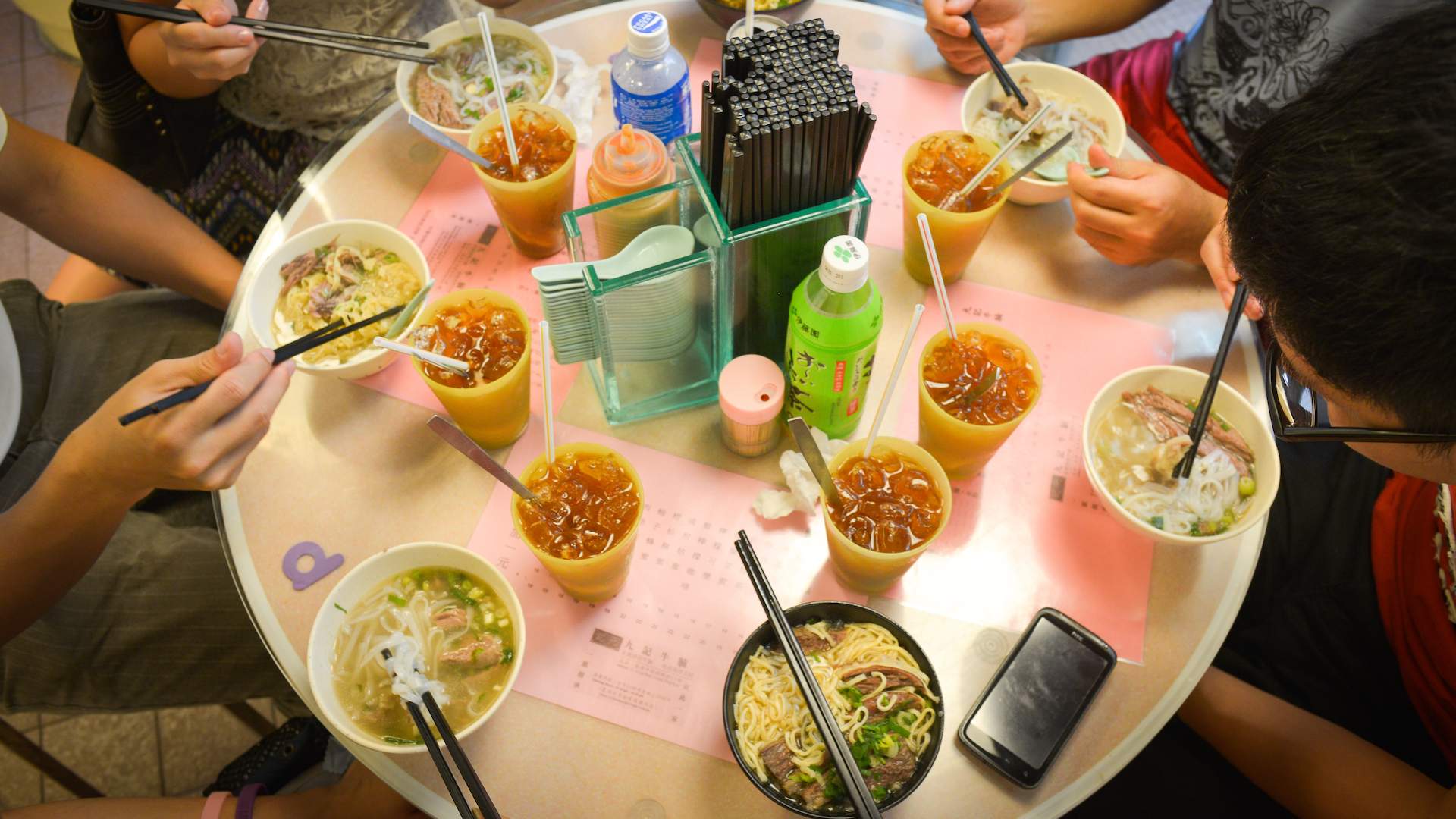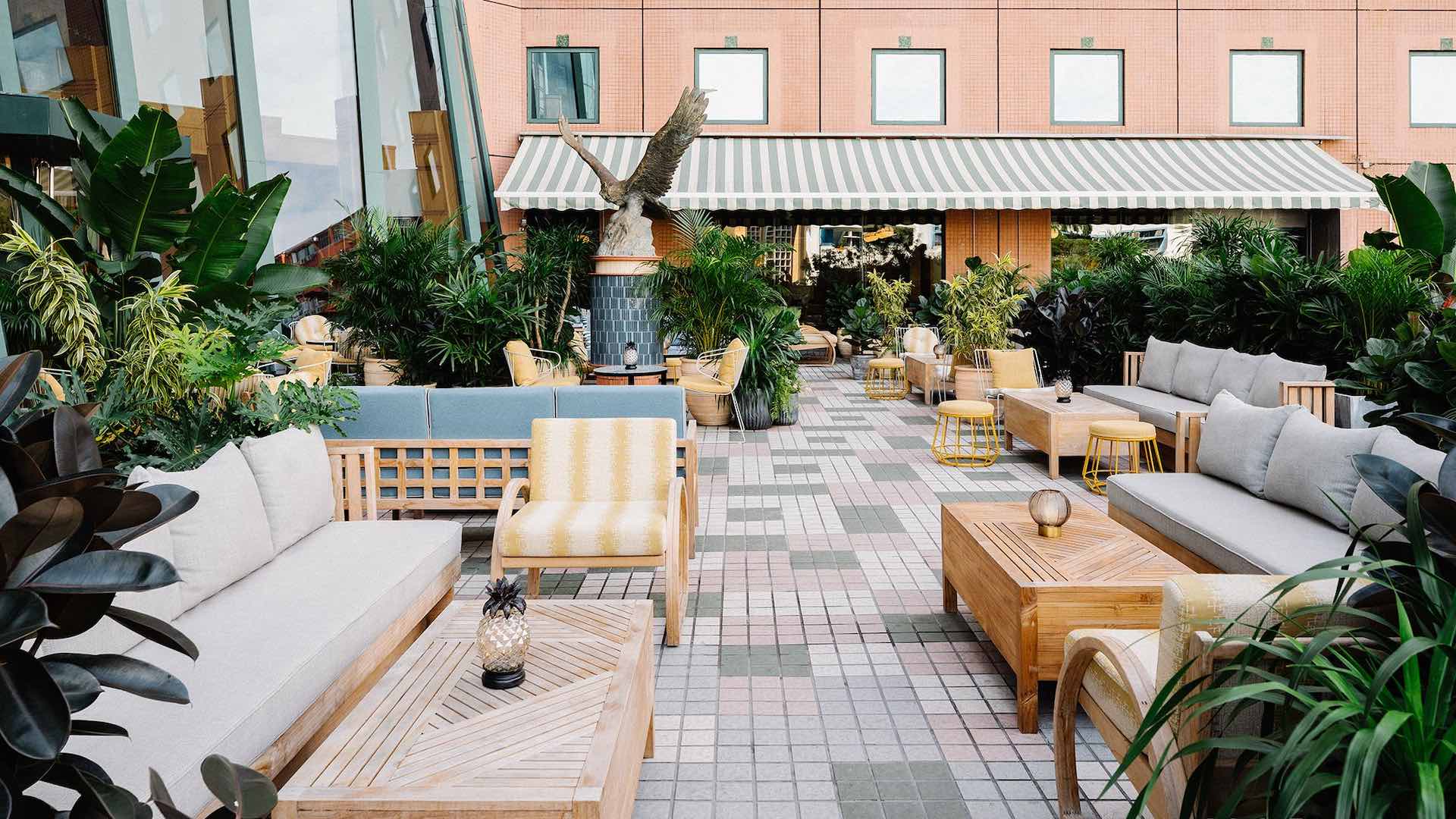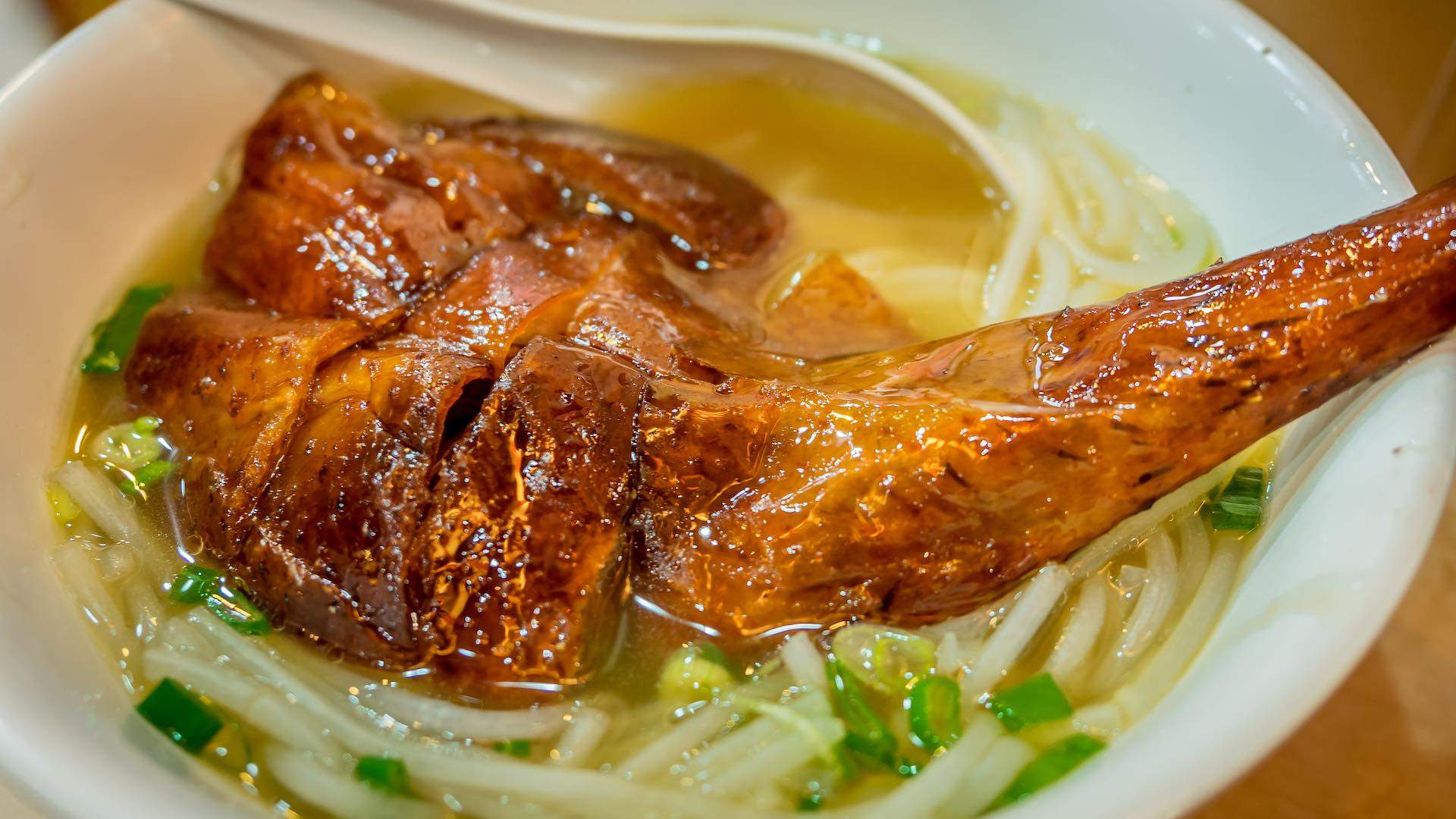 For drinks, there are a number of top-notch, local watering holes you won't find on the tourist trail. In the Kowloon neighbourhood of Jordan, ride a neon-lit escalator to the fourth floor of the Eaton hotel and you'll arrive at Terrible Baby.  This breezy wine and cocktail bar also doubles as a gallery space and gig venue — and it has one of the best terraces in town. Or, make tracks to the cool and colourful Bound in Prince Edward. Vibe-wise, this bar is part 1970s high school and part retro science lab complemented with work by local artists, and features a smart cocktail menu and an intriguing selection of craft brews.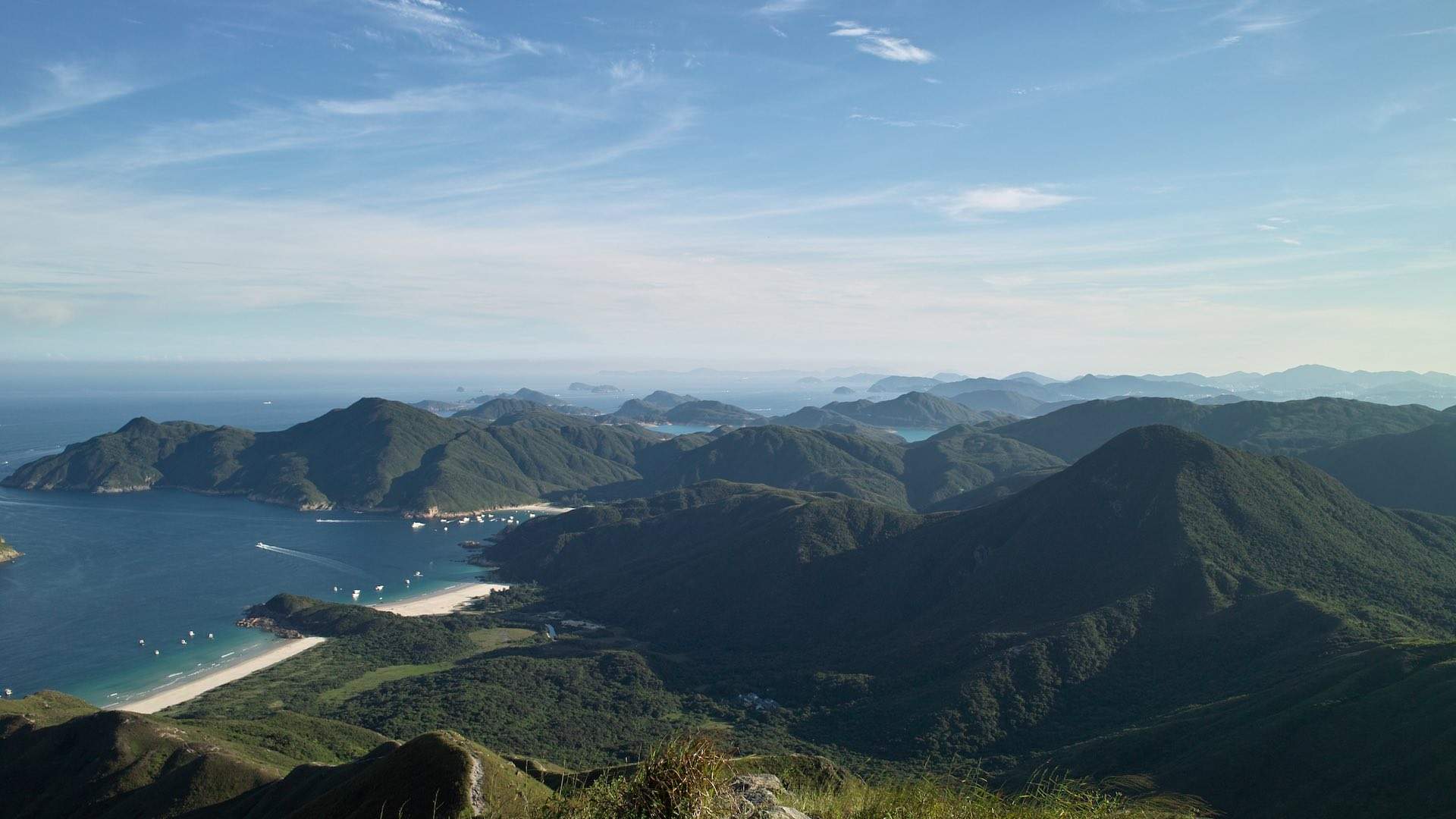 SEE AND DO
Despite its buzzing CBD and imposing built landscape, Hong Kong is abundant with natural beauty. In fact, around 70 percent of the city's total area is rural and sparsely inhabited. The harbour city is also made up of over 250 outlying islands, many of which have little (or no) development. As such, it's a city that's teeming with things to do for lovers of outdoor adventure, with a number of spectacular hiking trails throughout both the urban and rural areas of the city.
Perhaps the most famous of the city trails is Dragon's Back, located on the southeast of Hong Kong island and just a 25-minute metro ride from Central. This 8.5-kilometre track offers a moderately challenging walk that traverses two main peaks (that make up the metaphorical dragon's back). You'll be rewarded with spectacular views along the way, and you'll end your trek at Big Wave Bay, a popular beach among the Hong Kong surf crowd.
If it's city views you're after, they don't get much better than from the top of Lion Rock. This six-kilometre round trip isn't the easiest of Hong Kong hikes, but it is one of the most impressive. As for its name? When viewed from various vantage points below, the 495-metre-high mountain resembles a crouching lion.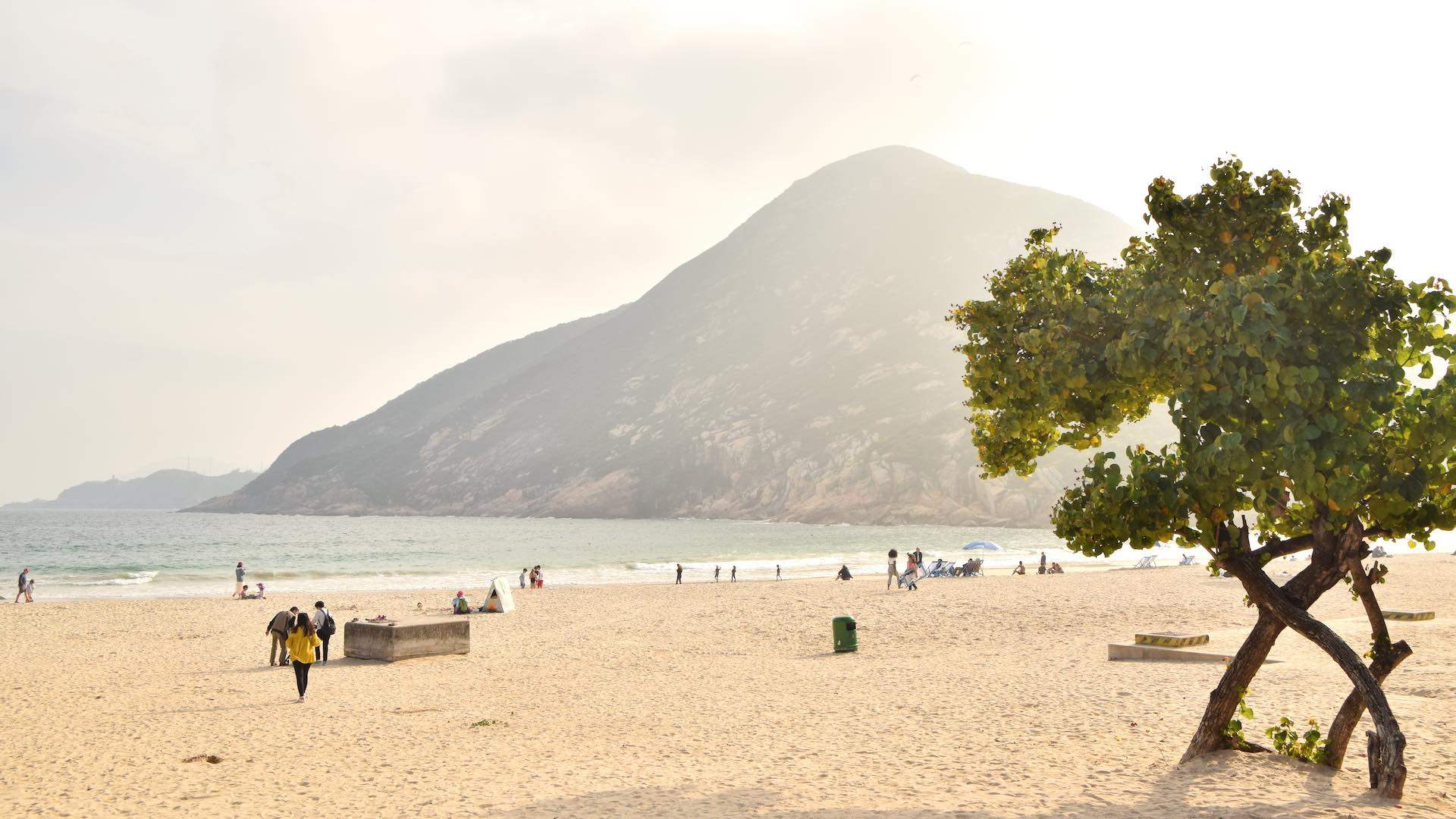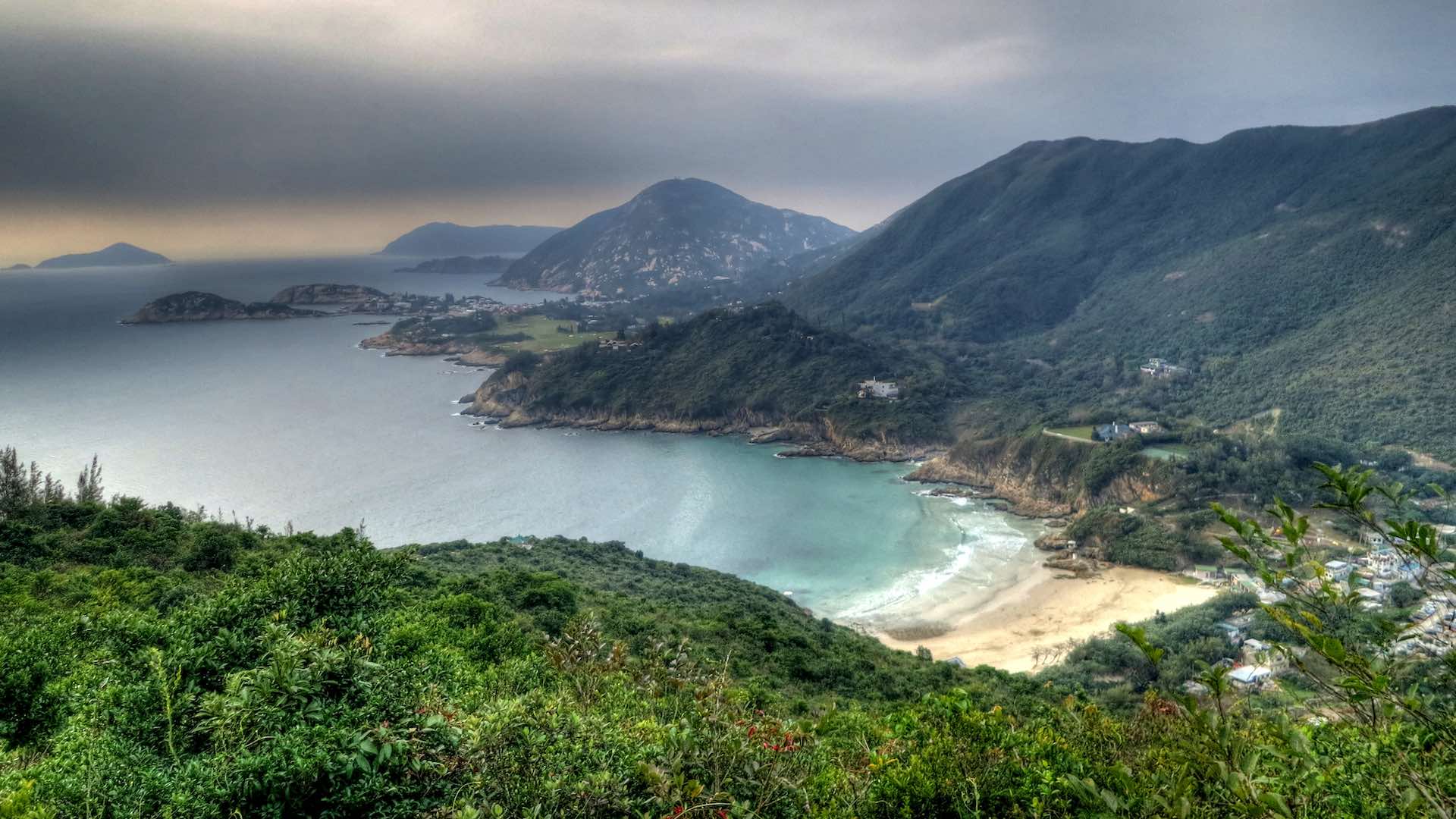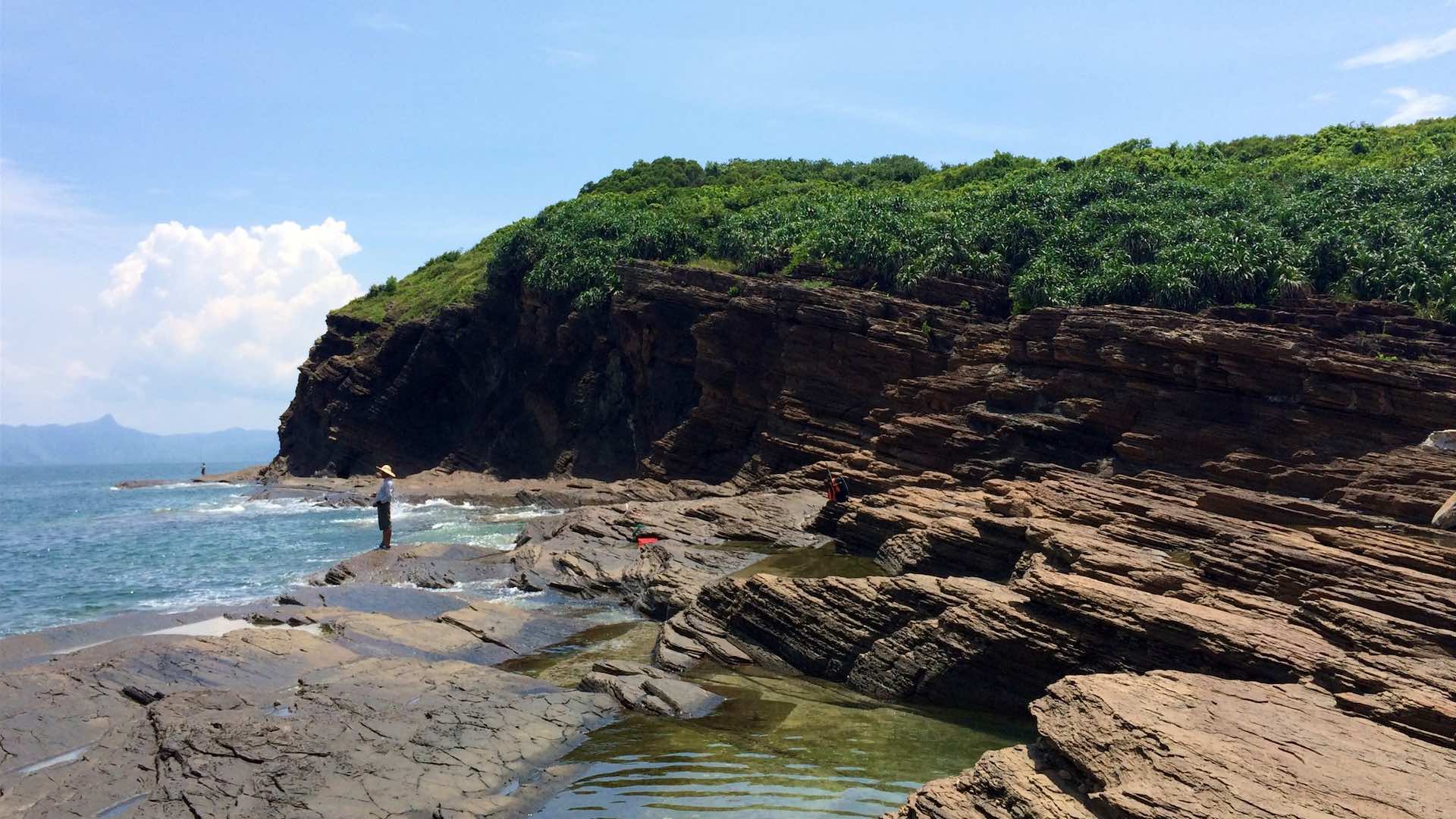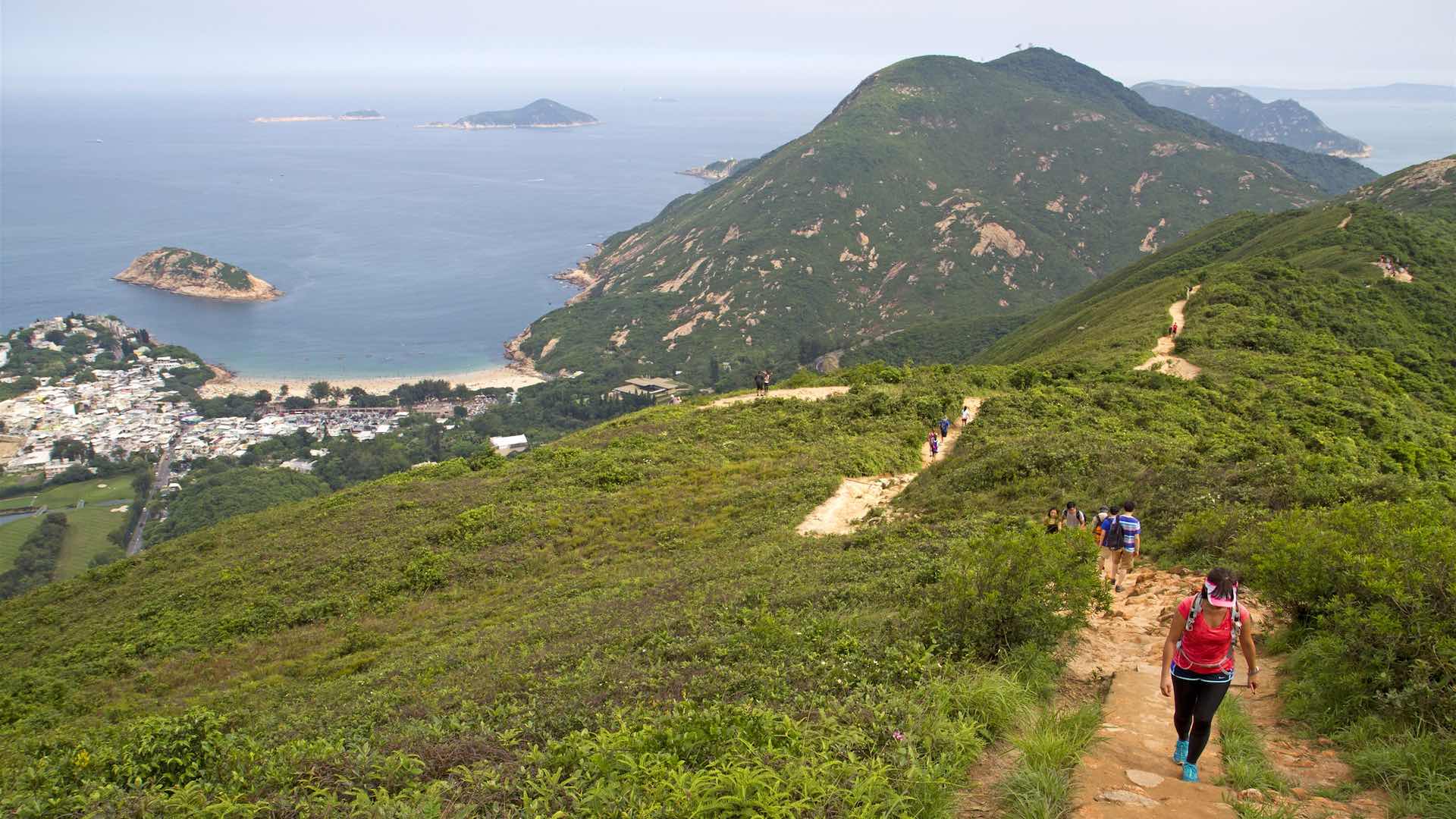 Further afield in the Sai Kung district, the expansive and secluded Tai Long Wan bay is one of Hong Kong's most naturally beautiful spots. This rugged, three-kilometre-long bay, located within the Hong Kong UNESCO Global Geopark, is known for its white sand and clear blue waters across its four distinct beaches, each backdropped by volcanic and geological rock formations. Sai Wan Beach is perhaps the most popular. Just behind the silky white sand you'll find the Sai Kung Rock Pools, a series of four natural pools surrounded by cliffs and lush greenery, and a favourite for cliff diving.
And what about of those 250-odd islands? Well, they're ripe for exploring, and offer various degrees of adventure. Islands like Peng Chau and Cheung Chau are great for easy day trips. Elsewhere, Po Toi is known for its unique rock formations and moderately difficult hike; Tung Lung Chau is a rockclimbing haven; and the former pirate hideout of Tap Mun offers panoramic views and rolling, verdant hillocks.
To find out more — and to start planning your post-pandemic trip — head to the Hong Kong Tourism Board website.
Images: Alex Azabache (Pexels), Bady Abbas (Unsplash), Aleksandar Pasaric (Pexels), James Chan (Flickr), Pop Zebra (Unsplash), Manson Yim (Unsplash), Rikke Filbaert (Unsplash), James Chan (Flickr), Airam Datoon (Pexels), Vernon Raineil Cenzon (Unsplash), 世又陳 (Flickr), Terrible Baby (Supplied), Adrian Ooi (Flickr), Raita Futo (Flickr), Oleg (Flickr), Tung Ping Chau and Dragon's Back (Hong Kong Tourism Board).