Your destination for discovering what to watch next.
Concrete Streaming Queue
The past year might've made us all feel otherwise, but there is always something great to watch if you know where to look.
At Concrete Playground, we're constantly checking out the latest big- and small-screen releases, and working out what's worth your attention and energy. New movies and TV shows just keep releasing, after all. And the list of classics that demands rewatching isn't going anywhere, either. There's no point spending your hours watching any old thing, however.
With summer in full swing, you probably have some extra couch time on your hands. Wondering how to fill it? No matter what kind of show or film you're after, and who you're watching with, we're here to help. We've partnered with streaming platform Binge to create the Concrete Streaming Queue — your new go-to for viewing choices. It'll point you in the direction of your next favourite show or back to a beloved hit to revisit in no time.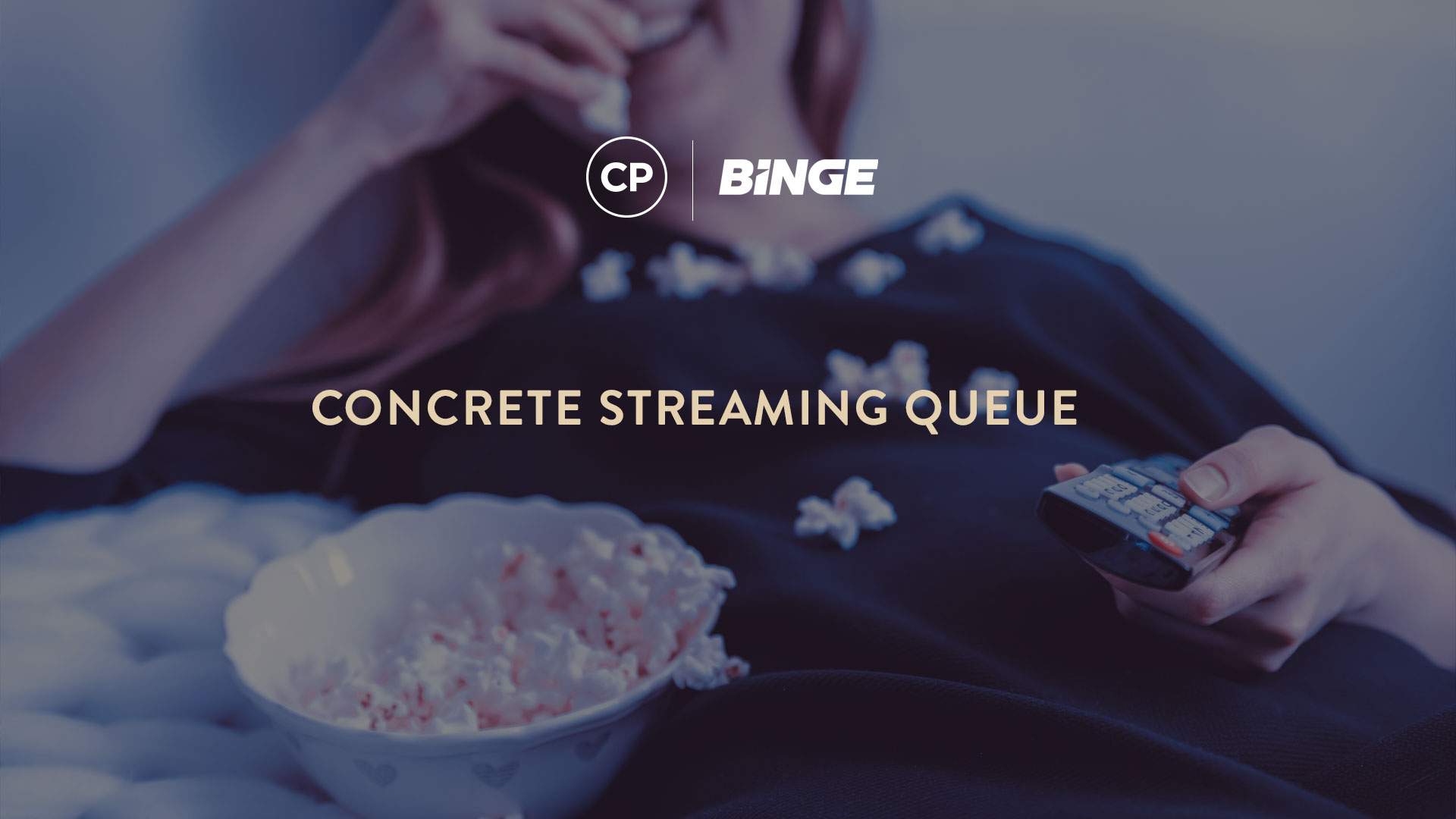 STEP
1
/ 3
Who are you watching with?
STEP
2
/ 3
What are you in the mood for?
I want to go down a rabbit hole
I want to be on the edge of my seat
STEP
3
/ 3
What are you craving?
To watch your way through all of the above shows, head to streaming platformBinge— where you can sign up for a free 14-day trial, then keep working your way through its jam-packed catalogue for $10 per month (based on Binge Basic, its first subscription tier).