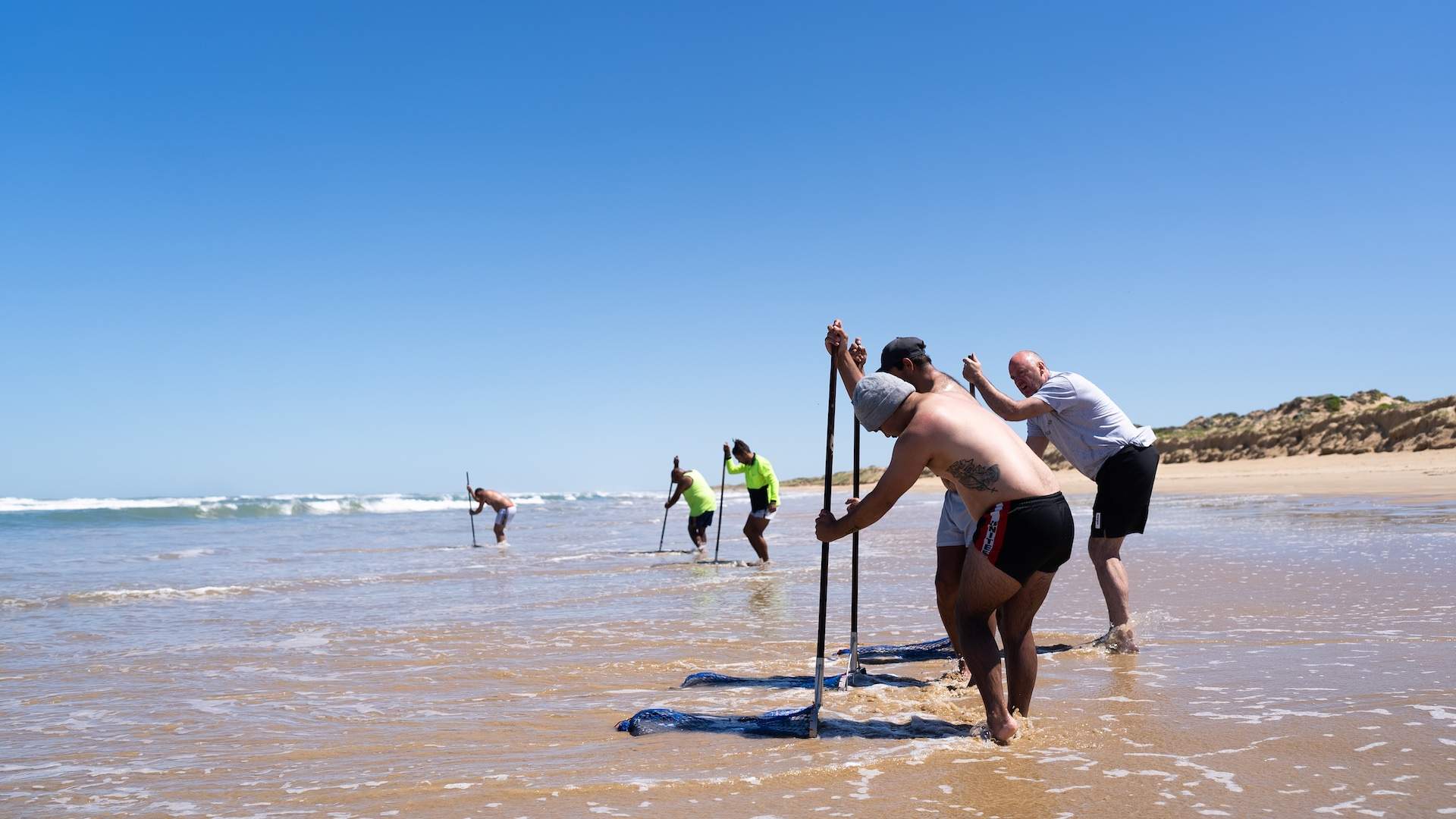 How This South Australian Fishery Looks to Centuries-Old Indigenous Practices to Fight Overfishing
Harnessing community power, Goolwa Pipi Co is bringing the taste of the ocean to eager seafood-lovers — sustainably. Plus, Masterchef-alum Courtney Roulston shares the recipe for her winning pipi dish.
As the day breaks on a pristine stretch of white South Australian sand, six people are standing in a line doing a funny sort of dance. A wave washes in, heels are dug deep and then there's a flurry of jerky hip twists and a slightly awkward yet well-rehearsed backwards shuffle. The group plunge their open-mouthed baskets into their fresh tracks, scooping glossy pastel-hued treasures from the sand — kuti.
Also known as pipis, the tasty bivalves have been hand-harvested by the Ngarrindjeri people on the Younghusband Peninsula for over 19,000 years. The middens — large quantities of discarded shells found all over the adjacent sandy dunes — are evidence of the centuries-old seafood snacking that took place.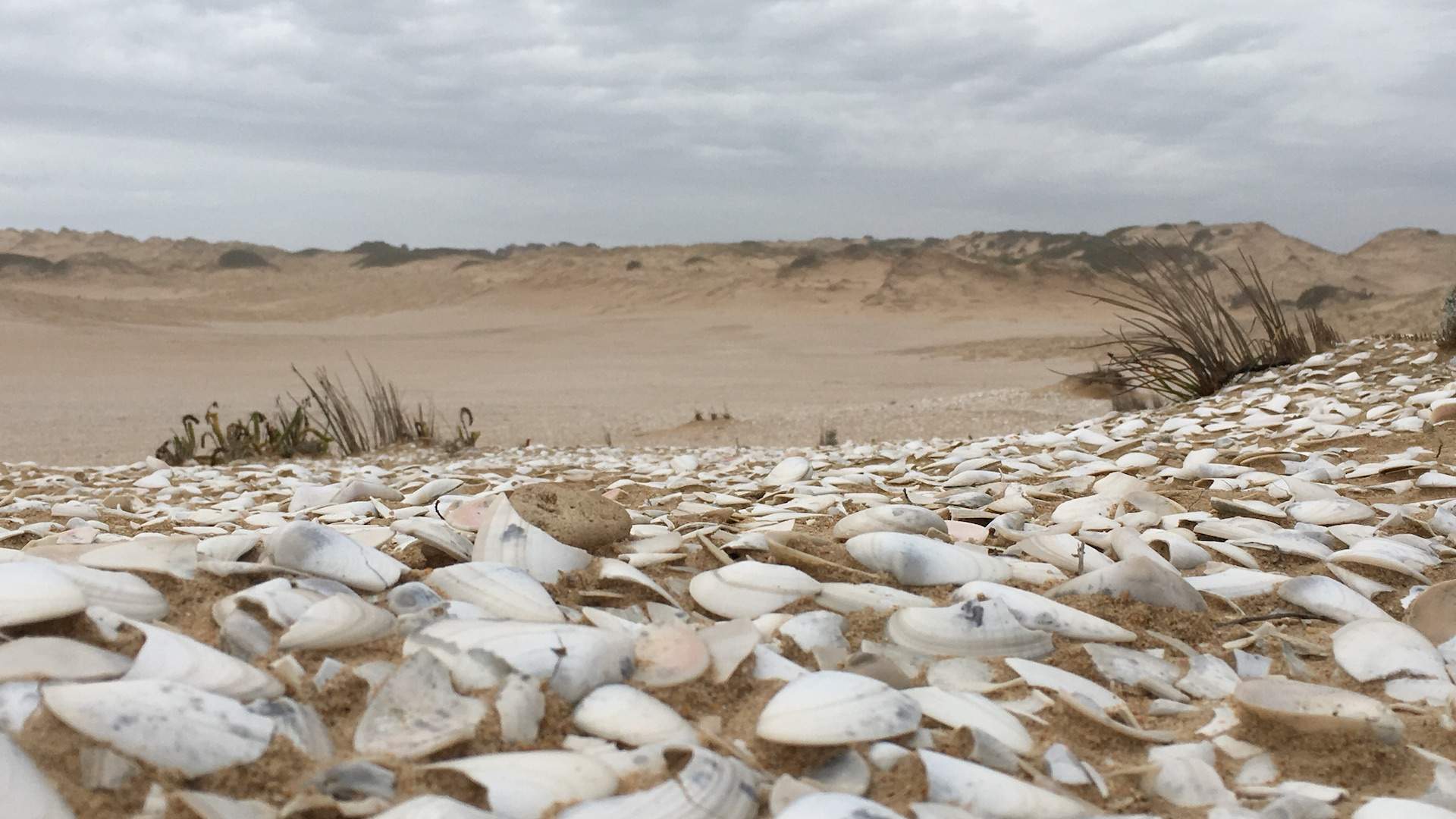 Connection to the Traditional Owners of the Land
Independent local fishery Goolwa Pipi Co retains a strong connection with the Traditional Owners of the land, which is a vital aspect of its operation. "Sustainable fishing practices are everything to us," says Tom Robinson, Goolwa Pipi Co's director. "We take great pride in the fact that we hand-harvest, are sustainably managed and work closely with scientists to make sure we are looking after the resource."
By collecting the kuti by hand — just like the Ngarrindjeri people — Goolwa Pipi Co has worked to bring populations back from collapse. "Mechanically harvesting indiscriminately takes all of the pipis in an area," Robinson explains. "By hand-harvesting, we literally get to touch each pipi. We see subtle changes in the way they behave and change our fishing habits accordingly."
Once prised from the sand, the ocean bounty is sorted, washed, purged in seawater overnight and then packaged up to reach the welcoming kitchens of hungry seafood-lovers. Carrying the Marine Stewardship Council (MSC) blue fish tick label is further proof of the Goolwa Pipi Co catch's merit in sustainability. The MSC's mission? To bring overfishing to a stop.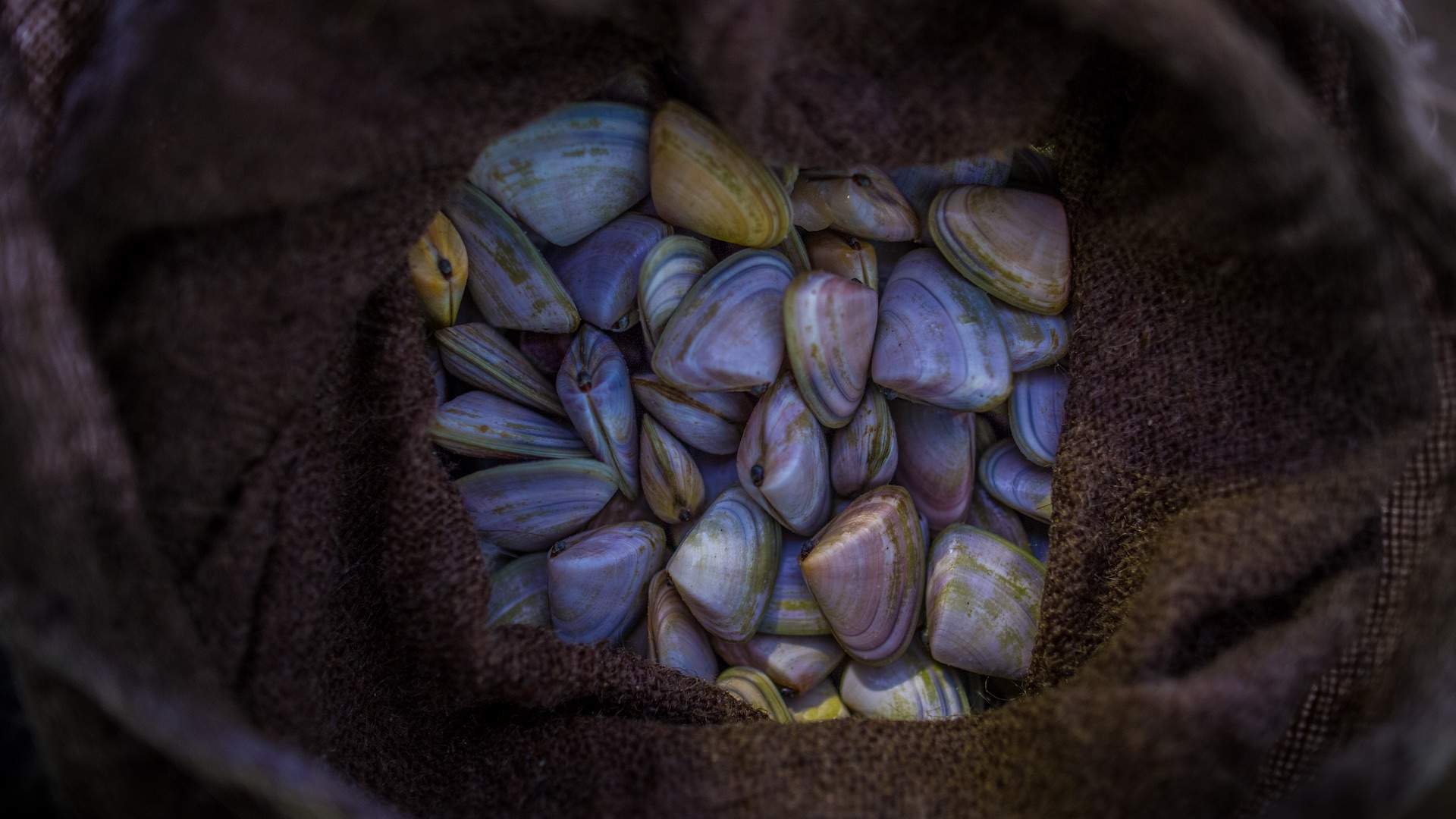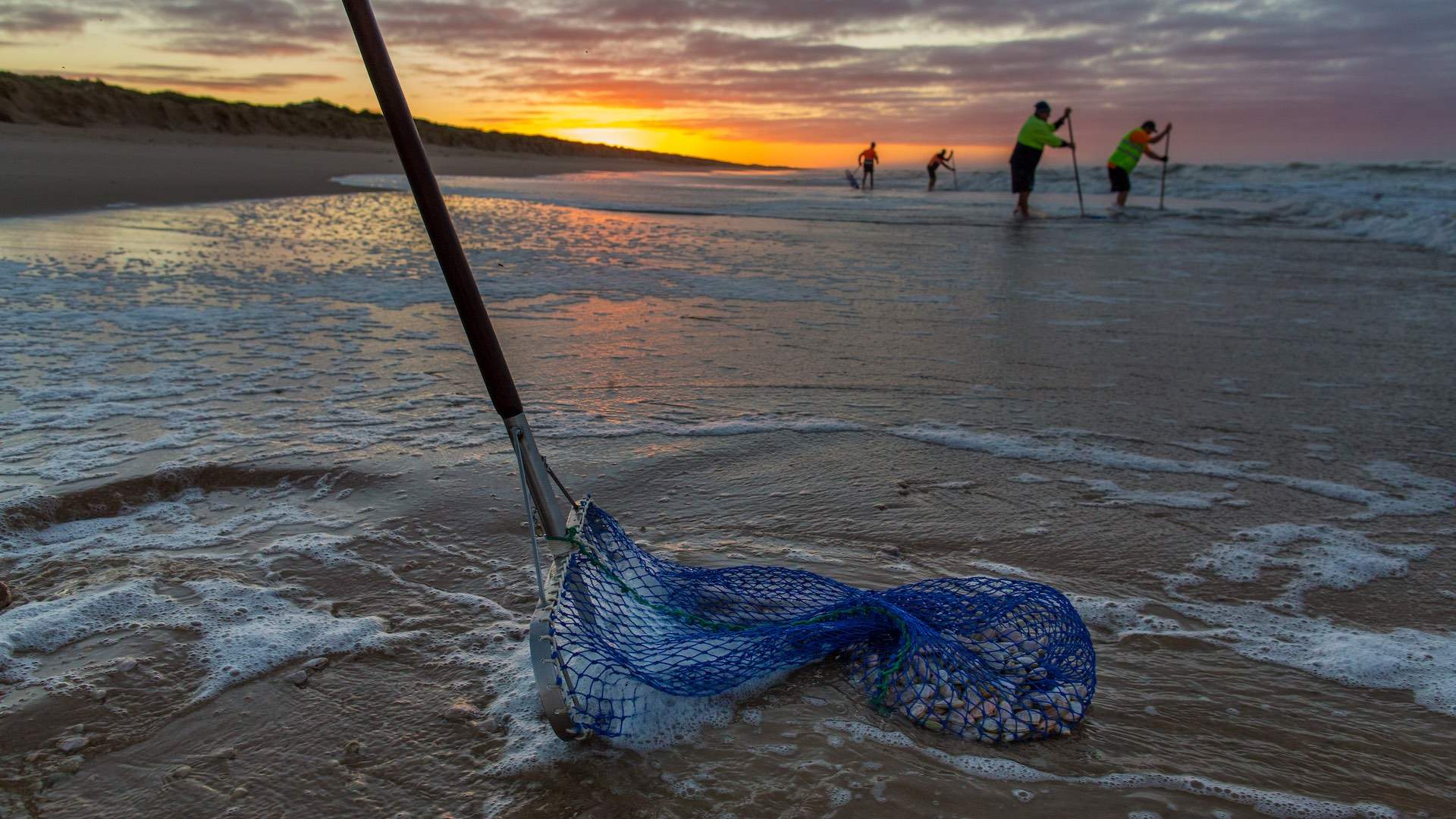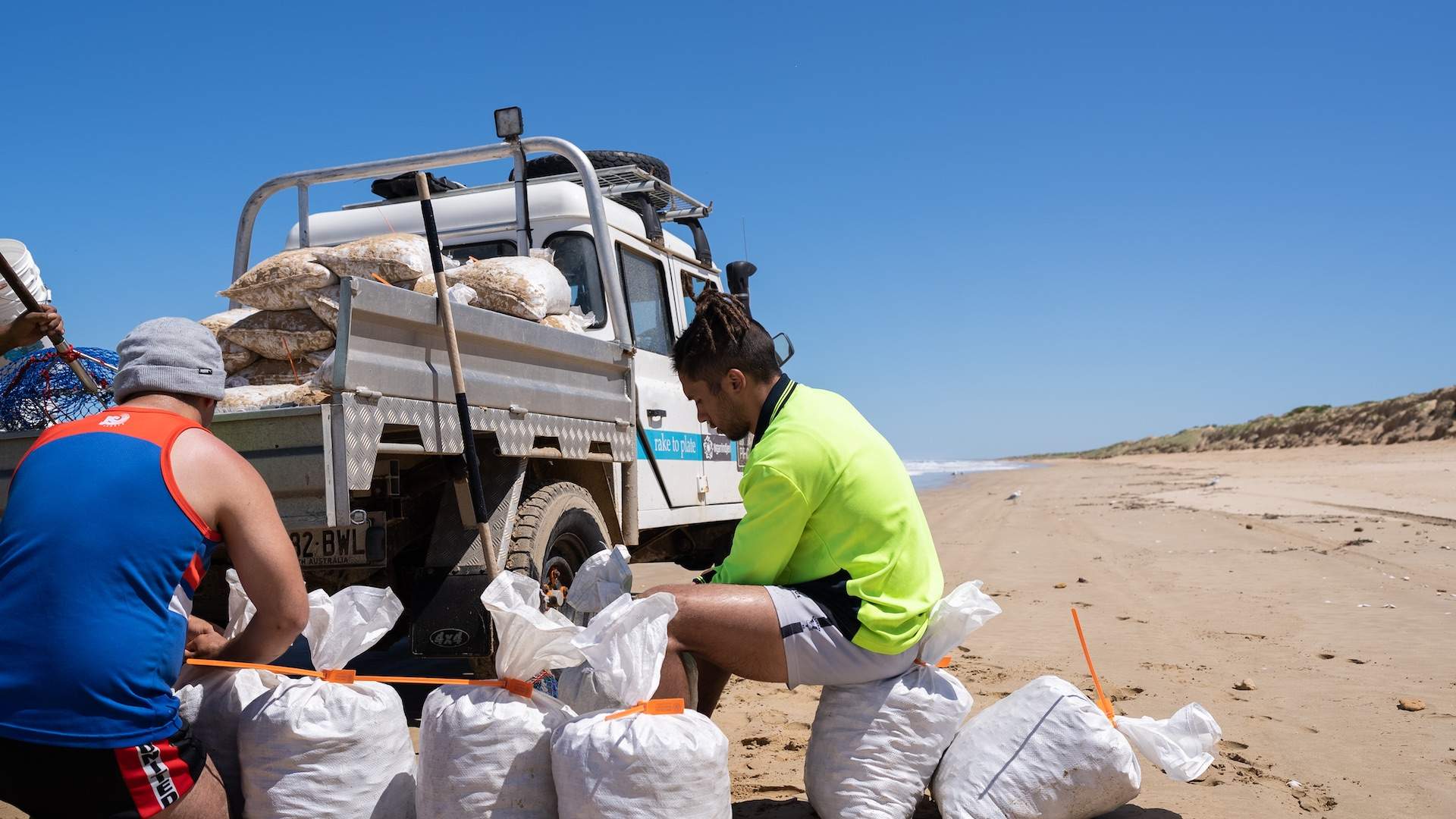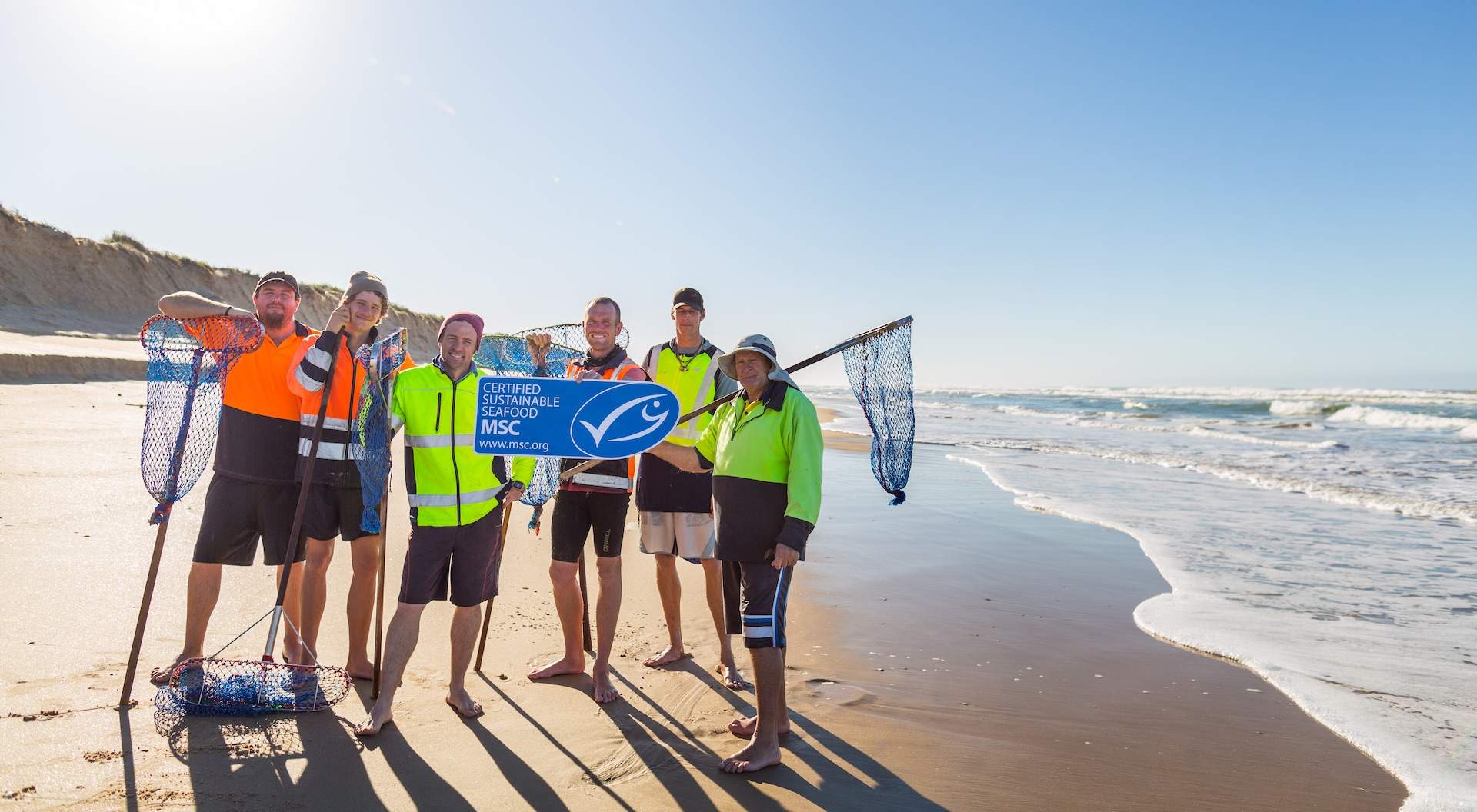 Working with the Marine Stewardship Council
Matt Watson, MSC's senior fisheries manager, feels passionately about this careful balance between ethics and enjoyment. "It's possible to have a guilt-free plate of delicious seafood, support regional fishing communities and safeguard our ocean," he says. "Up to 30 percent of global fish stocks are overfished — a stat we combat with the MSC blue fish tick label, which allows consumers to purchase products that support sustainable fishing practices. We have the vision of a healthy ocean teeming with life, and our seafood supplies safeguarded for this and future generations."
Working to the MSC's strict auditing process, Goolwa Pipi Co delivers pristine sustainable seafood that's fully traceable from shore to store, so you can eat easy. "[Our partnership with the MSC has] been great, sharing our sustainable harvesting story and the diversity of what we do," says Robinson. "We're partnered with Kuti Co, which is made up of five Ngarrindjeri diggers, as well. They are one of three harvest crews that supply our factory. Though, our partnership is much more than commercial. They currently own over 20% of Goolwa Pipi Co, and we believe it's a partnership that delivers reconciliation in a very tangible way. I love the diversity of what we do — sustainability, meaningful partnerships, employment opportunities and telling our story in different ways. The Kuti Shack is my favourite example of this — it's a cafe, cellar door, place for storytelling, boardroom. All of it."
One thing's for sure, the determined community-based business is doing great things. "Up until 2008, the fishery regularly harvested more than 1000 tonnes per annum. Today, we harvest less than half that," Robinson highlights. "We cap it at a level that ensures sustainable harvests forever. Our pipis continue to grow in popularity as people start to understand more about our commitment to sustainability and our connection with the Ngarrindjeri people."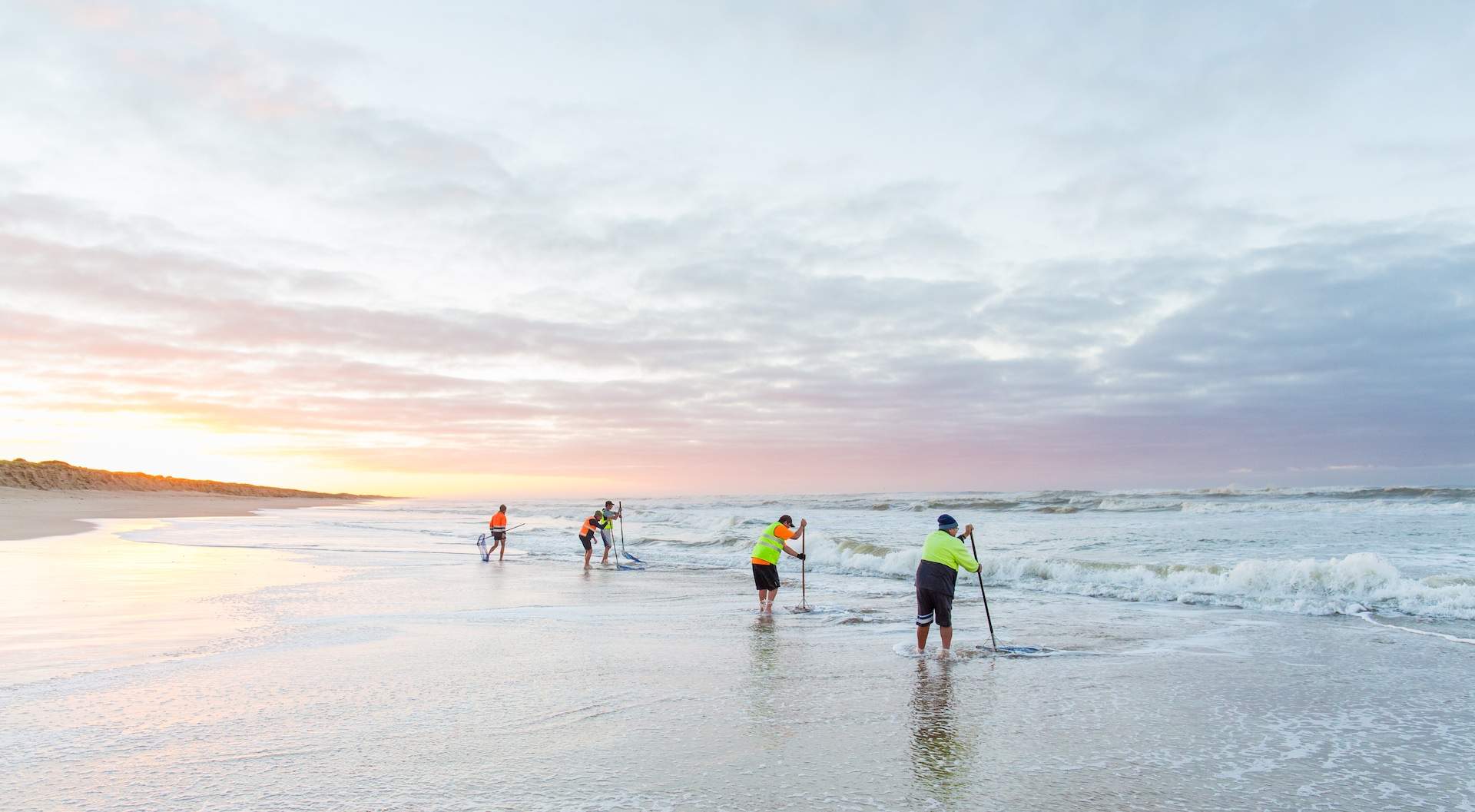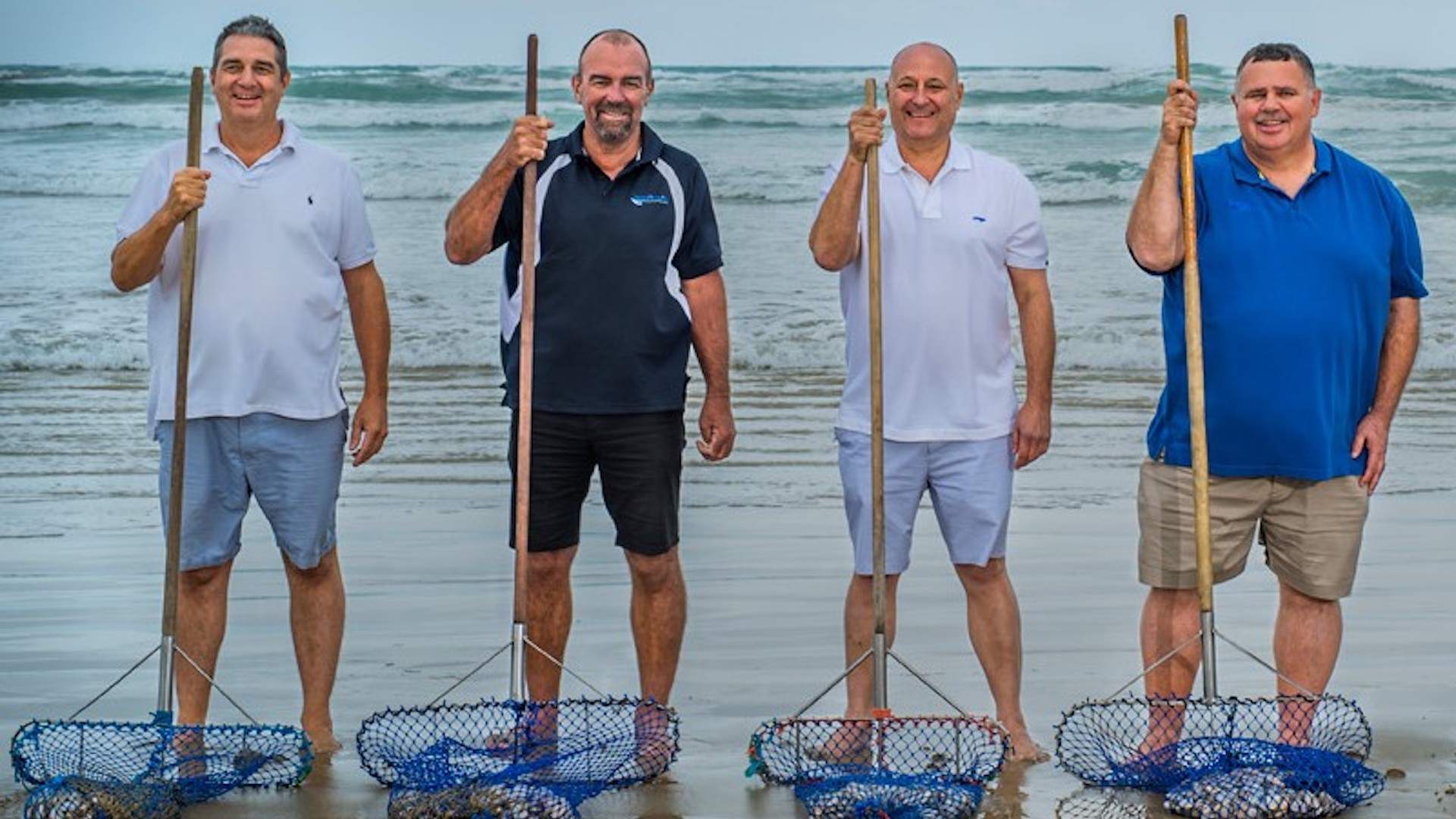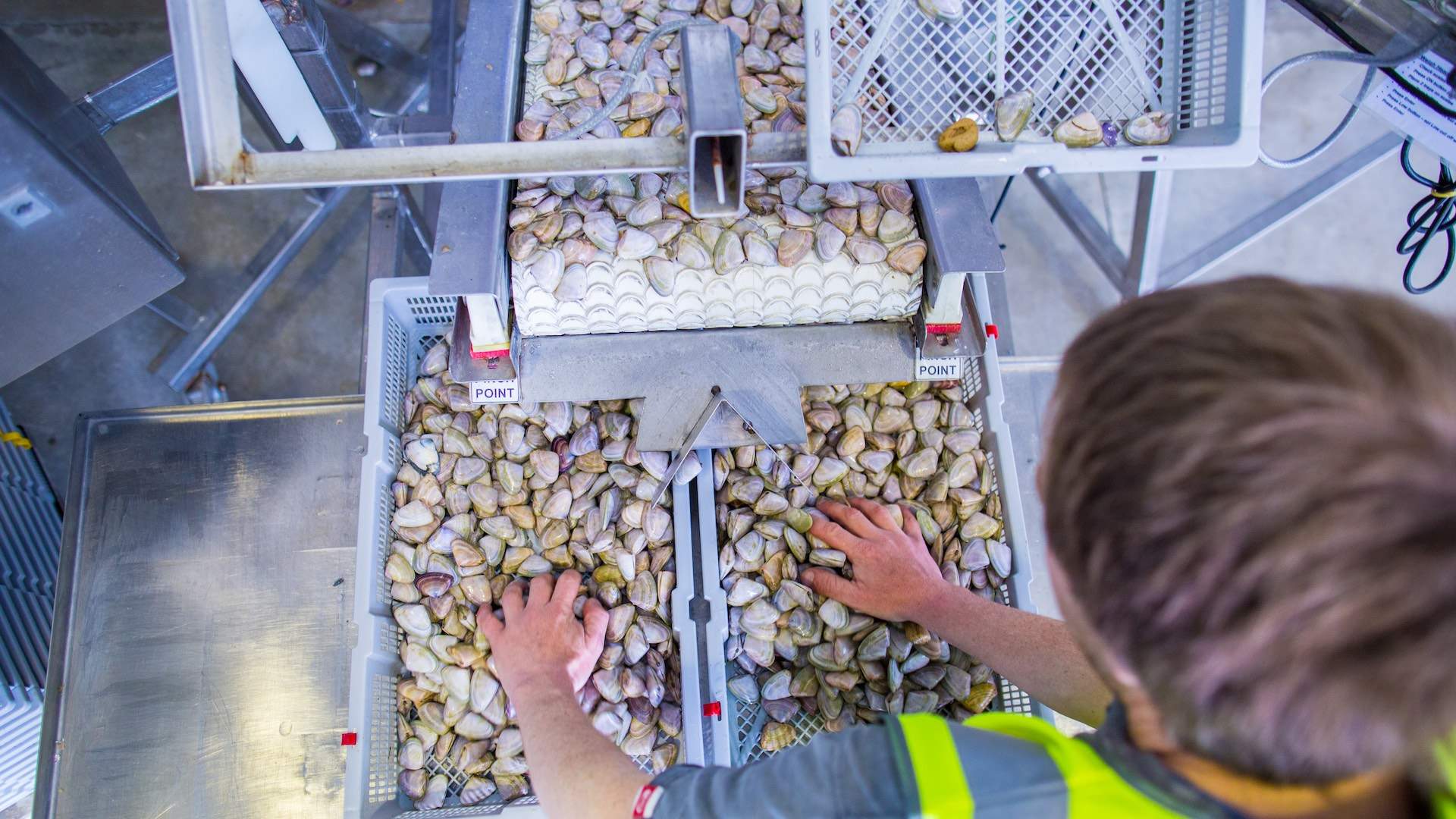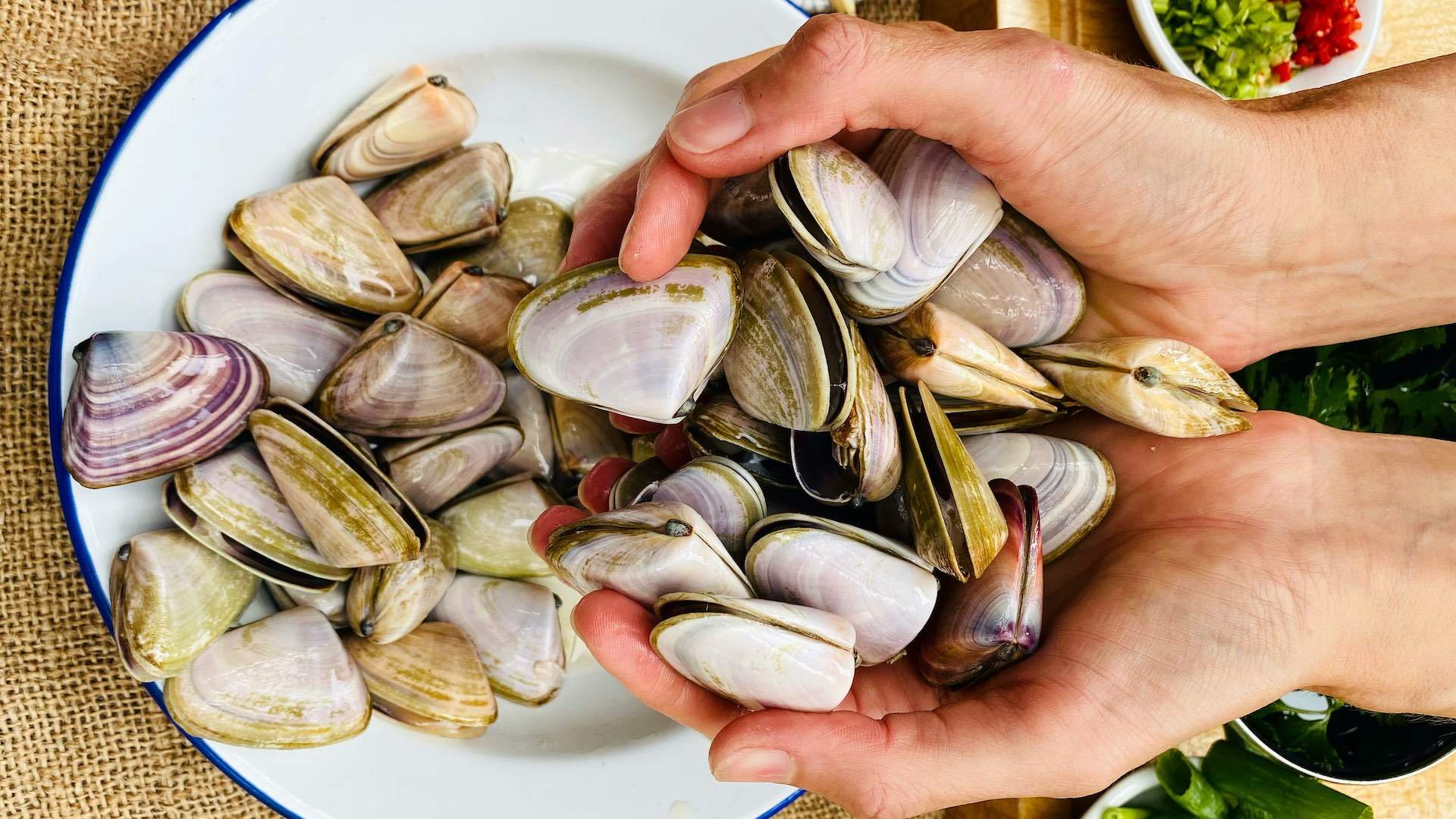 How to Enjoy the Ocean Treasures
When it comes to enjoying the sweet morsels, Robinson suggests less is more. "They're perfect just on the barbecue with butter, tarragon and caper sauce. Take them off the heat as soon as they open and enjoy a fun and tactile way to eat."
Here to ensure you fulfil your kuti dreams is Courtney Roulston, the Masterchef Australia alum and long-time seafood lover. Taking you from fish to dish, Roulston shows us how to whip her black pepper pipis with crispy rice noodles.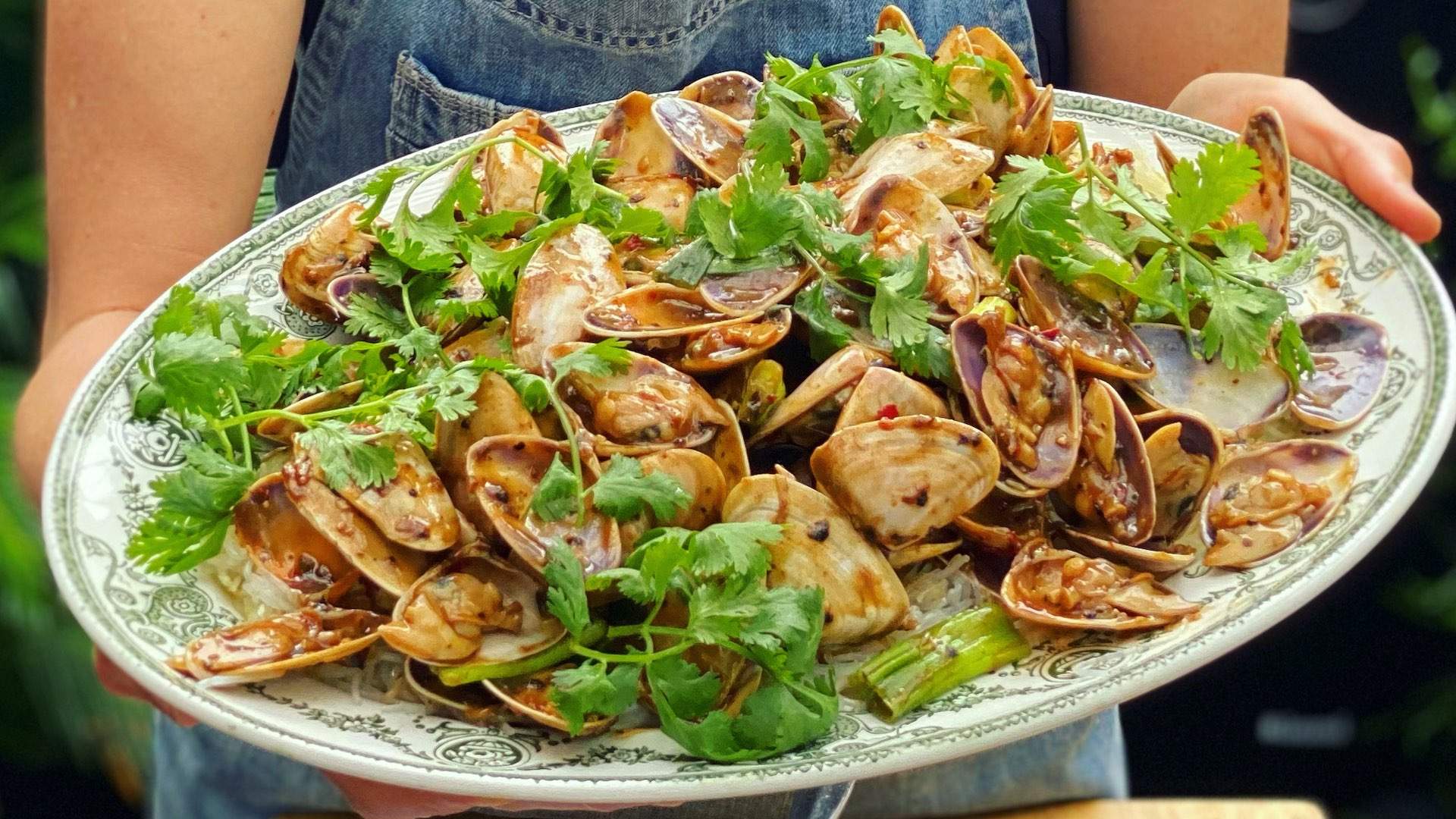 Recipe: Black Pepper Pipis with Crispy Rice Noodles
Teaming up with the MSC, Courtney Roulston brings you this easy — and flavour-packed — sustainable seafood dish that you can recreate any night of the week.
INGREDIENTS
1kg MSC Goolwa Pipi Co pipis
100ml light olive oil
2tsp whole black peppercorns, crushed
1tbsp fresh ginger, julienne
Three cloves of garlic, finely sliced
Quarter of a bunch of coriander, stems chopped and leaves picked
1 long red chilli, finely sliced
1tbsp soy sauce
2tbsp oyster sauce
2tsp sesame oil
1tsp honey
2 green spring onions, sliced into six-centimetre batons
2tsp corn flour
100g dried vermicelli noodles, soaked and drained
METHOD
Heat a wok over high heat. Add 20ml of oil and cook a quarter of the noodles in a cake shape until they are crispy on the outside. Repeat with all the noodles and arrange them on a serving platter. Set these aside and keep them warm.
Heat the remaining oil in the same wok over a medium-high heat. Add in the ginger, garlic, chilli and coriander stems. Stir fry for one minute then add in the pipis. Continue to stir fry for two to three minutes, or until the pipis start to open.
Next, add in the crushed peppercorns, soy sauce, oyster sauce, sesame oil and honey. Toss this with the pipis for one minute, until everything is aromatic.
Mix the cornflour into half a cup of cold water until smooth and pour this mixture into the wok. Cook, stirring for about two to three minutes or until the sauce thickens, becomes glossy and coats the pipis.
To serve, spoon the pipis over the crispy rice noodles and garnish with coriander sprigs.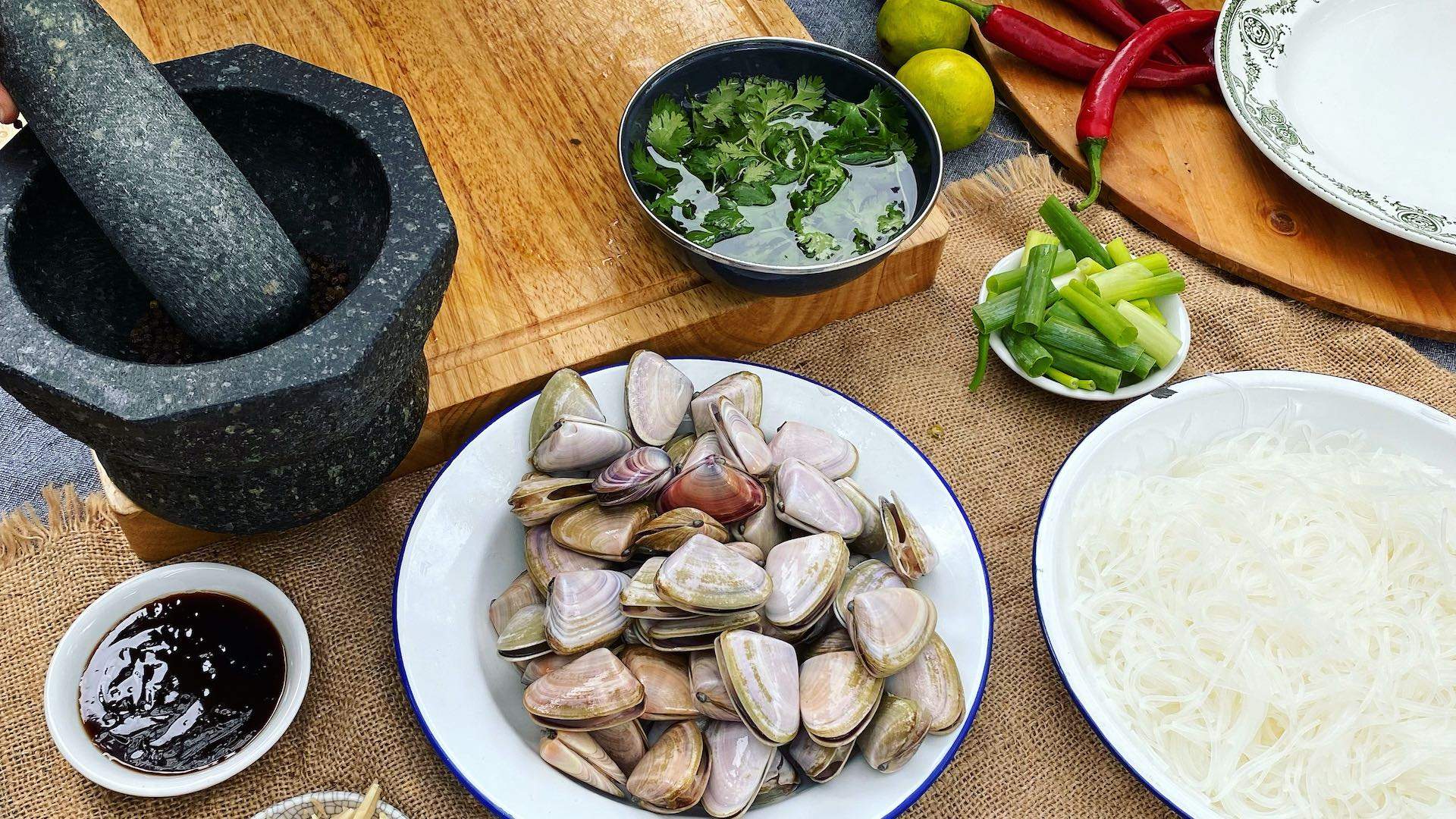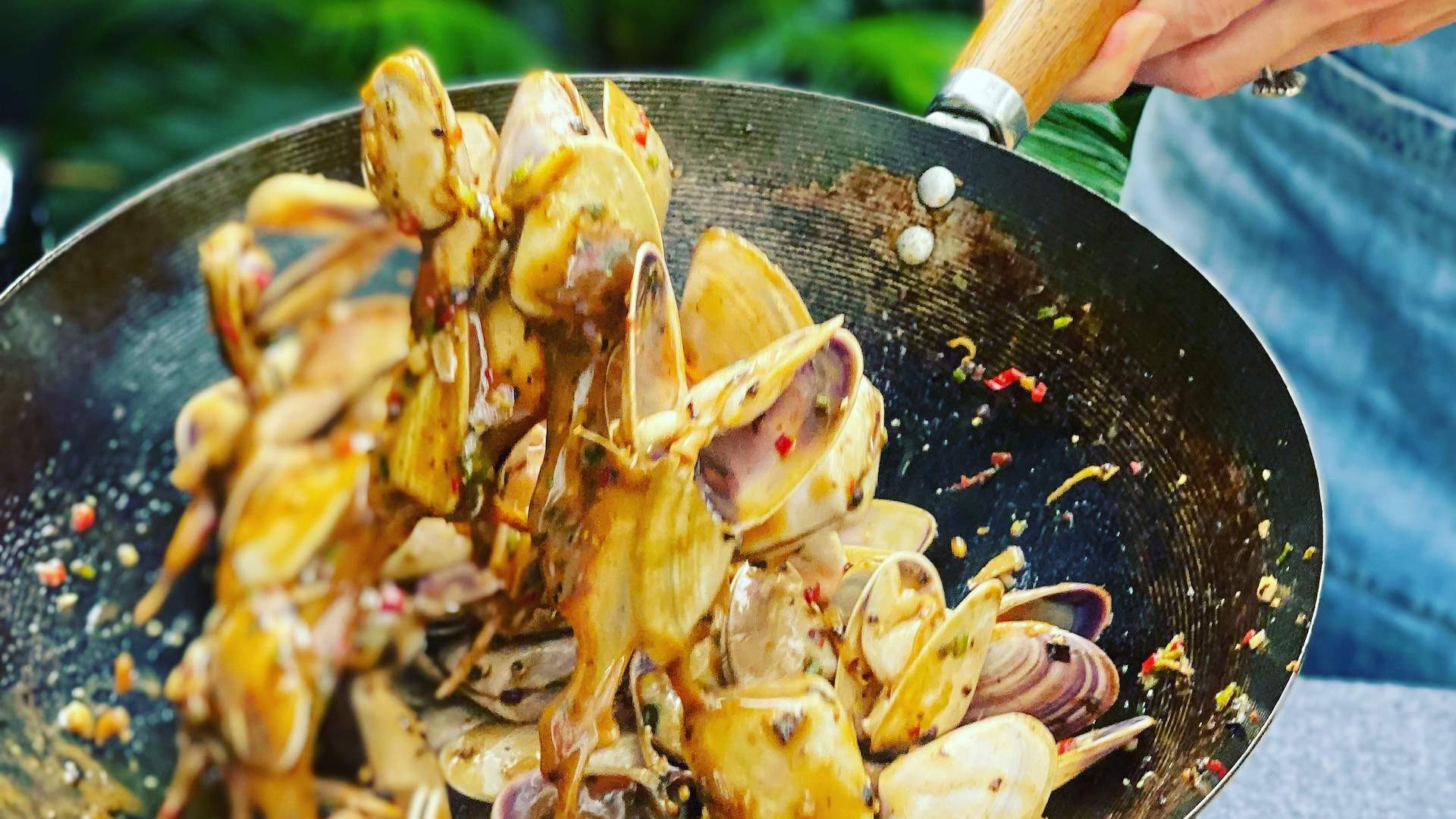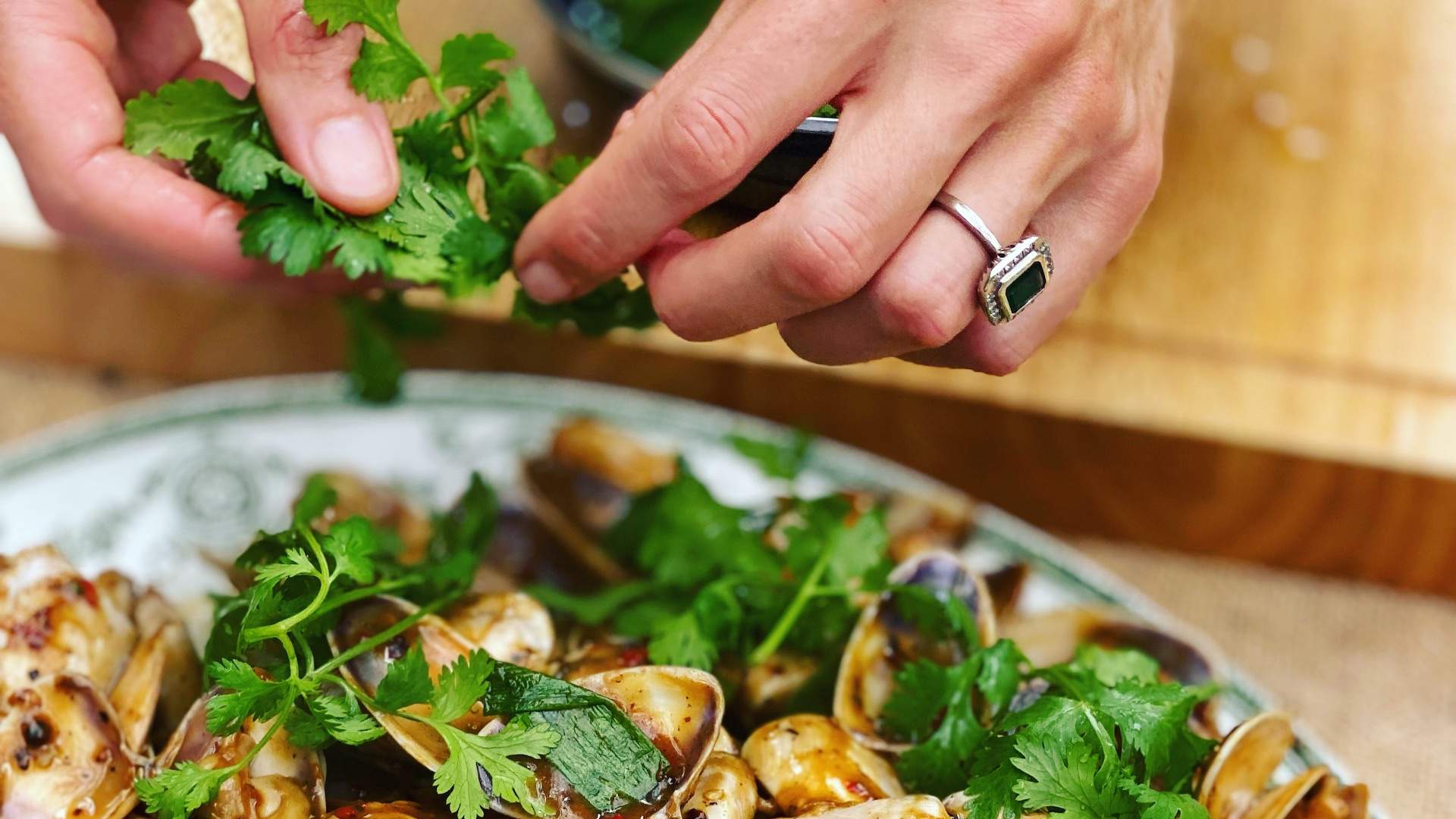 Shopping for sustainable seafood? Look for the MSC blue fish tick label — ensuring it's wild-caught from a MSC-certified sustainable fishery. For more ways to combat overfishing, head to the MSC website.
Images: Jacqui Way (top), Jason Thomas.
Concrete Playground Trips
Book unique getaways and adventures dreamed up by our editors