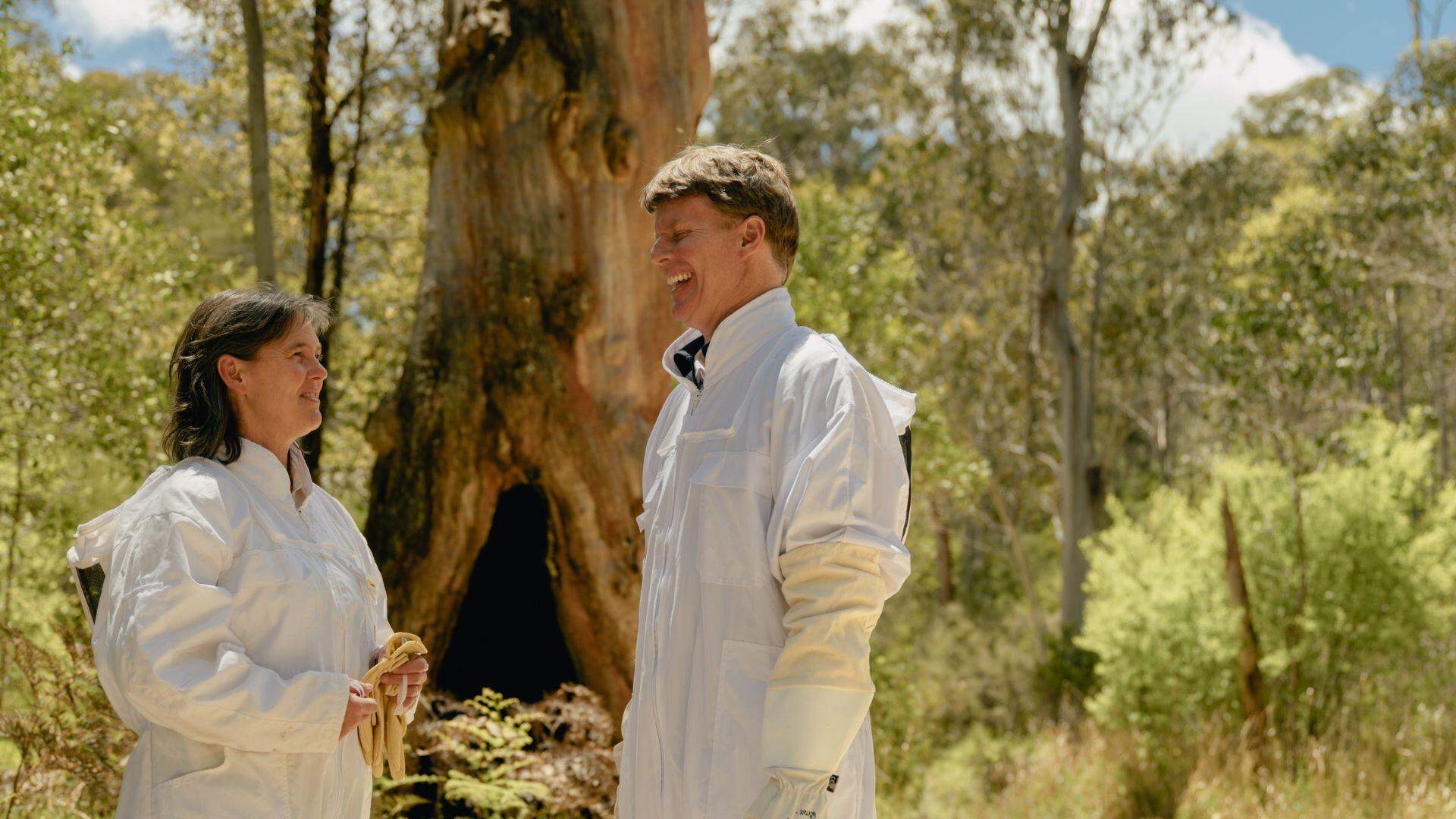 Good as Gold: How an American Bourbon Maker and Australian Beekeeping Family Came to Work Together
Two pioneering companies have come together to create the sweetest collaboration we didn't know we needed. Here's how it happened.
An Aussie gold rush town beekeeper and a Kentuckian bourbon distiller walked into a bar and came out with a cocktail. One of the best names in the American bourbon trade, Maker's Mark, has collaborated with local legendary honey business, Beechworth Honey, to birth The Gold Rush: an American cocktail with an Aussie twist.
If you're a fan of bourbon and honey, you're in for a treat. The Gold Rush Cocktail is a delicious blend of Maker's Mark bourbon, fresh lemon juice, and Beechworth Honey — a sweet and tangy concoction that's perfect for brightening up a cool wintry evening.
You might ask how these two companies on opposite sides of the globe came to work with one another. Character is built by hand and bolstered by tradition. As two multigenerational family-run businesses, both Beechworth Honey and Maker's Mark Bourbon live and breathe this philosophy. It was this, plus their shared commitment to sustainable practices and a love for their respective golden liquids, that brought them together.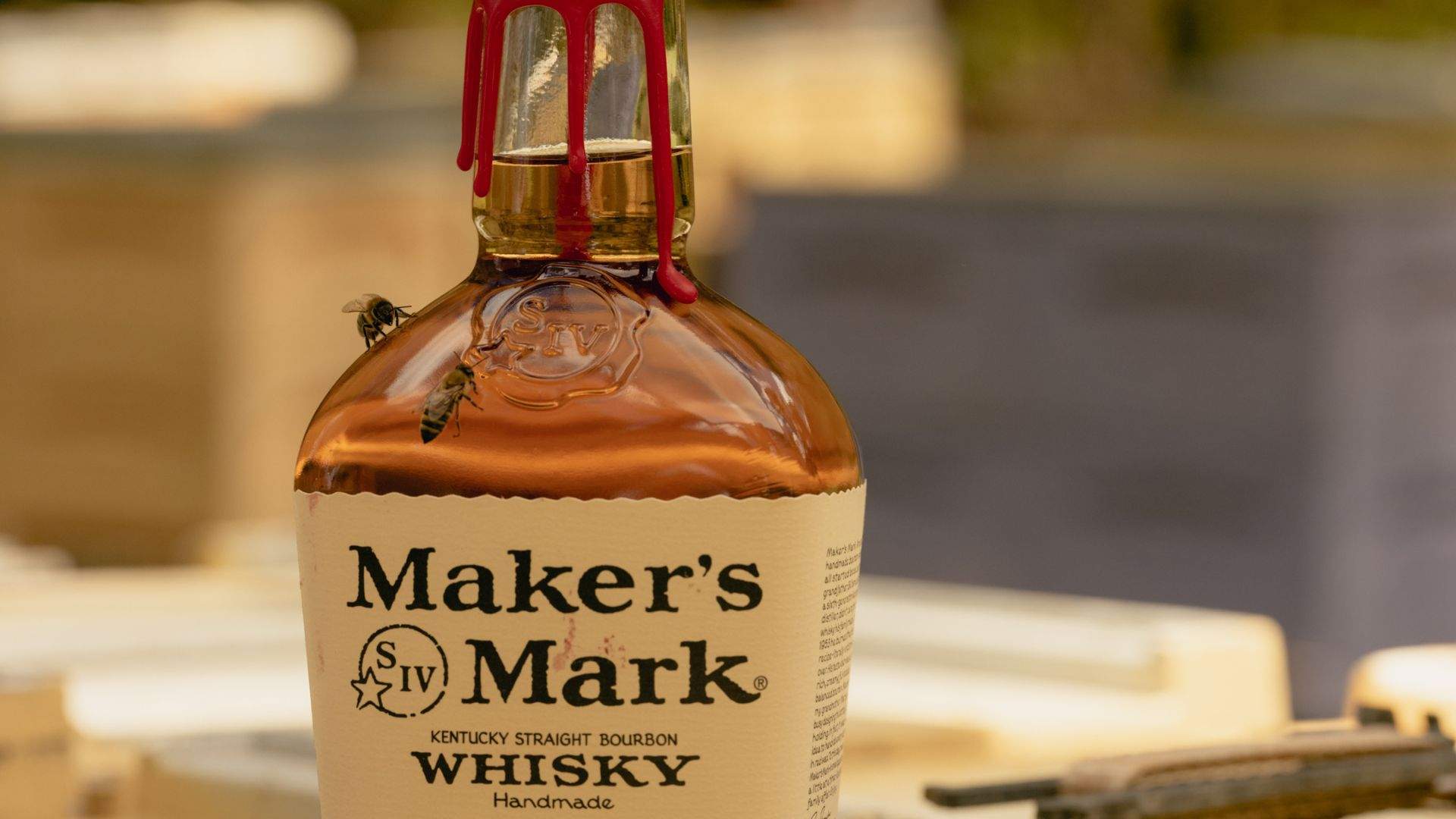 The Family Behind the Bourbon
Maker's Mark has a rich history that dates back to 1953 in Loretto, Kentucky when Bill Samuels Sr (grandfather of the current Managing Director, Rob Samuels) started distilling the iconic bourbon. Not much has changed since, despite the reach and popularity of the whisky. Swipe through our carousel of fun facts below to discover some of the well-kept traditions.
"When my grandparents founded Maker's Mark, they had a dream to reimagine what bourbon could become. Seventy years later, their vision and pioneering spirit is still at the heart of everything we do — whether it's acting as a force for good through our sustainability and community efforts, innovating with our whisky or inviting consumers to discover our products in new ways", says Rob.
The bourbon doesn't compromise on quality, and shares that mission out into the world — without being a snob about it. "Importantly, this extends to our partnerships and collaborations", adds Rob.
Sustainability and craftsmanship are distinctive pillars of the Maker's Mark brand. Grains are sourced from local family-run farms. It even has its own watershed allowing the distillery to implement energy-efficient processes and relies on handcrafted techniques and attention to detail.
Putting those values to work, Maker's Mark was one of the largest distilleries in the world to achieve B Corp certification — which recognises companies that meet rigorous standards of social and environmental performance, accountability, and transparency — which signalled a new brand mission for the business: to cultivate bourbon that betters the world.
"Spending time with Jodie and her team at Beechworth Honey, we found there were endless synergies with how our family-run brands live and breathe similar values," he adds. "[They] share the same values we do at Maker's Mark, with quality, sustainable practices and the future in mind."
"At Maker's Mark, we aim to be a force for good in everything we do. This includes a commitment to being good stewards of our land and our entire natural environment. After all, bourbon is nature, distilled. We know a commitment to the quality of our ingredients can lead to a future where whisky is not only more sustainable but markedly more flavourful as well," Rob explains.
Whether you're sipping it neat or mixing it into the Gold Rush cocktail, Maker's Mark is a bourbon that's sure to please both your taste buds and your conscience.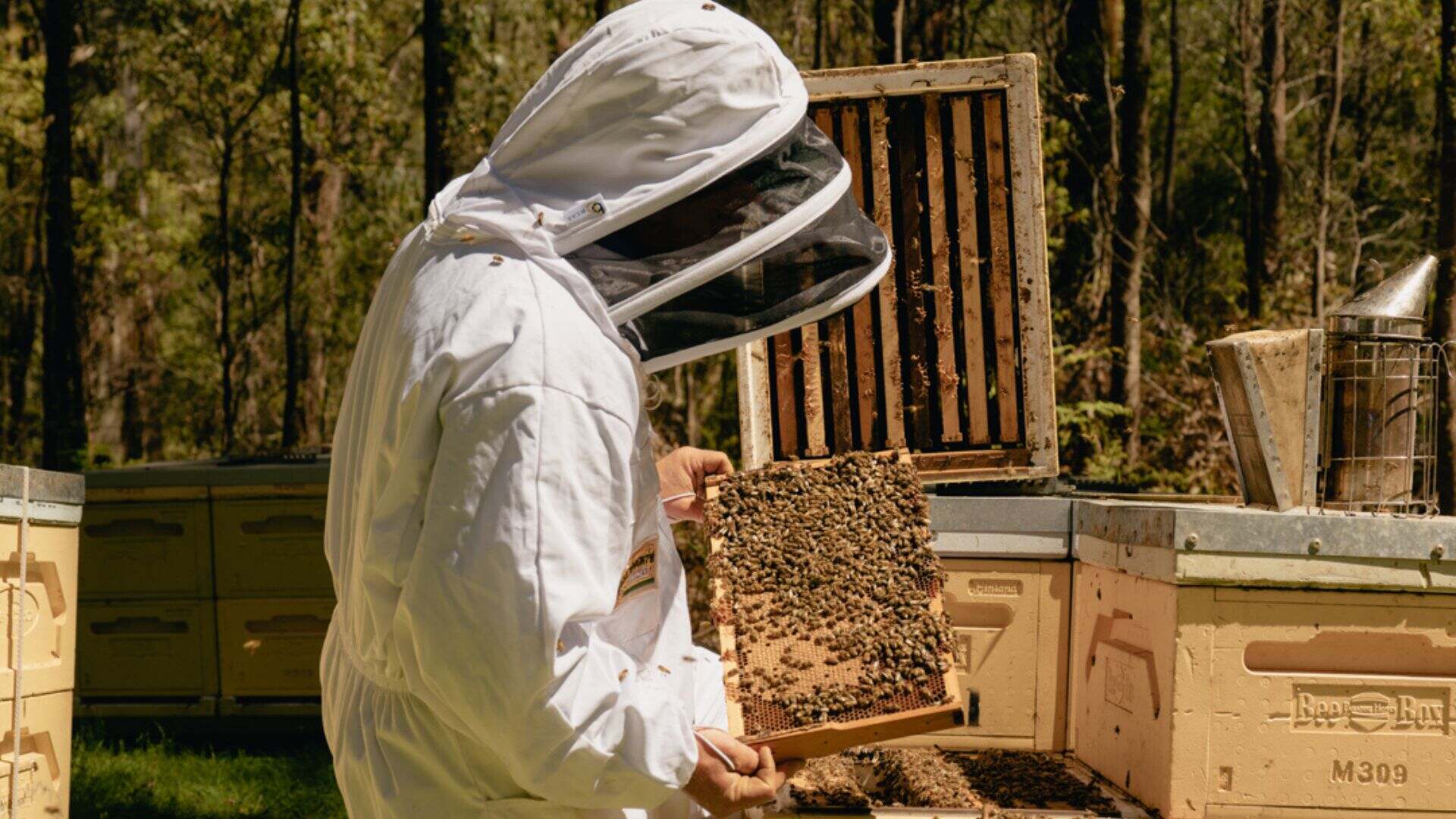 The Family Behind the Honey
The story of the current Beechworth Honey business begins in 1992 when husband and wife duo Jodie and Steve Goldsworthy decided to start their own honey business in Beechworth, Victoria. Their passion for producing high-quality honey using traditional beekeeping methods was inspired by their family's long history in the industry.
"I'm a fourth-generation beekeeper. My family have been producing honey here since the gold rush days," says the current captain of the honey ship, Jodie Goldsworthy. "Our beautiful hometown of Beechworth is where the Beechworth Honey origins began and the place we still call home today."
"My great-grandfather, he started beekeeping. So I grew up really around the hive, out in the forest where Mum and Dad were working."
Today, Beechworth Honey has thousands of hives producing a range of honey varieties, all using sustainable beekeeping practices. Although the family business has embraced some modern technology to improve its honey production, they remain committed to traditional methods and caring for the environment. Like Maker's Mark, Beechworth Honey put the business's values to work.
"For Beechworth Honey, it's incredibly important for us to know we are partnering with a brand that naturally fits with our values," says Jodie of the partnership with Maker's Mark. "We each have a strong focus on protecting the environment and sustaining the natural world for future generations."
The company established a Bee Sustainability program to protect the future of the beekeeping industry and Jodie herself is a member of many environmental panels and boards to protect the environment and the humble honeybee.
"A big part of what comes naturally for us is advocacy," explains Jodie. "Over the past 30 years, we've slowly expanded our influence and impact through our involvement on a range of advisory boards which utilise our unique insights and experiences as passionate Australian beekeepers, here for the long haul for all the right reasons.
"Everything we do has a cumulative impact and is a part of our long game to leave bees and beekeeping better in the future than in the past." The same philosophy touted by Rob Samuels.
"Two of our passion projects which we personally have loads of energy for are our Bee Arboretum and our Bee School. Both of these things leverage our love for learning and the environment… To see the smile on young kid's faces as they discover the amazing world of bees gives you hope that the future can be better if you inspire first a love of nature from which future generations can build thoughtful actions."
The Beechworth Honey family's dedication to quality, sustainability, and tradition has made them a beloved part of the Australian food world. Their honey can be found in restaurants and homes throughout the country, and the family continues to innovate with new projects like the Gold Rush Cocktail.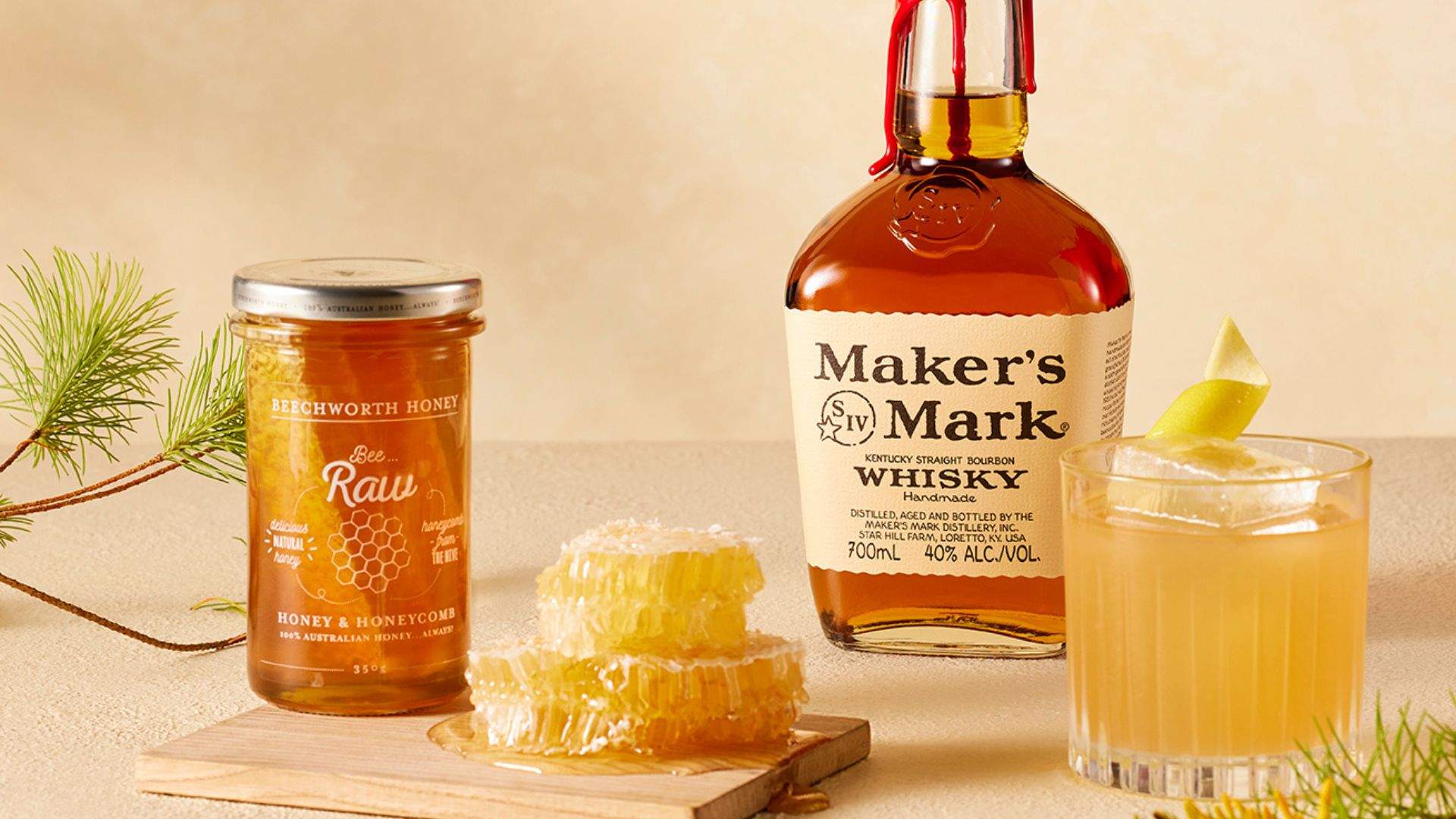 The Sweet Collab We Didn't Know We Needed
The Gold Rush Cocktail is the perfect embodiment of the shared values of Maker's Mark and Beechworth Honey.
"The Gold Rush is a simple three-ingredient cocktail, so the quality of these ingredients is key," Rob explains. But it's not as simple as just picking up any jar of the sweet stuff and splashing in a measure of bourbon. A lot of tasting went into the process of selecting the perfect honey: the Bee Raw Honey & Honeycomb.
"We take great pride in knowing exactly where our honey comes from, the types of trees the bees collect the honey from and the unique Australian landscapes that our beekeepers traverse to gather honey from," says Jodie. "We couldn't be happier to supply Maker's Mark with a premium Australian honey product, 100% raw and natural that reflects the hard work of the bees and the care of the beekeeper. The edible, buttery honeycomb and honey, straight from the hive, is a feast for the senses and something worth experiencing."
"We really love the way the natural sweetness of pure Beechworth Honey complements the complex flavours of Maker's Mark bourbon. We think our honey provides a perfect balance of sweetness, complexity, mouthfeel, and flavour enhancement in a cocktail like the Gold Rush," adds Jodie.
Even though the brands are aligned on philosophies, not everything was smooth sailing. Mother Nature had to have a say: "The seasons are always a challenging time when you are a beekeeper and Mother Nature doesn't always have our best interest in mind. When hosting Rob and the Maker's Mark team in Beechworth, we faced some questionable weather, but this was all part of the experience."
Many people might forget that bourbon, like honey, is created from natural ingredients. The grain that's used for the wort, the water, the air's humidity, the trees to make the wood for the barrels — every element that goes into its production touches some natural element.
So, if you're looking for a tasty cocktail that's made with high-quality ingredients from two companies with a shared commitment to sustainability and craftsmanship, look no further than the Gold Rush Cocktail, being served at a bar near you.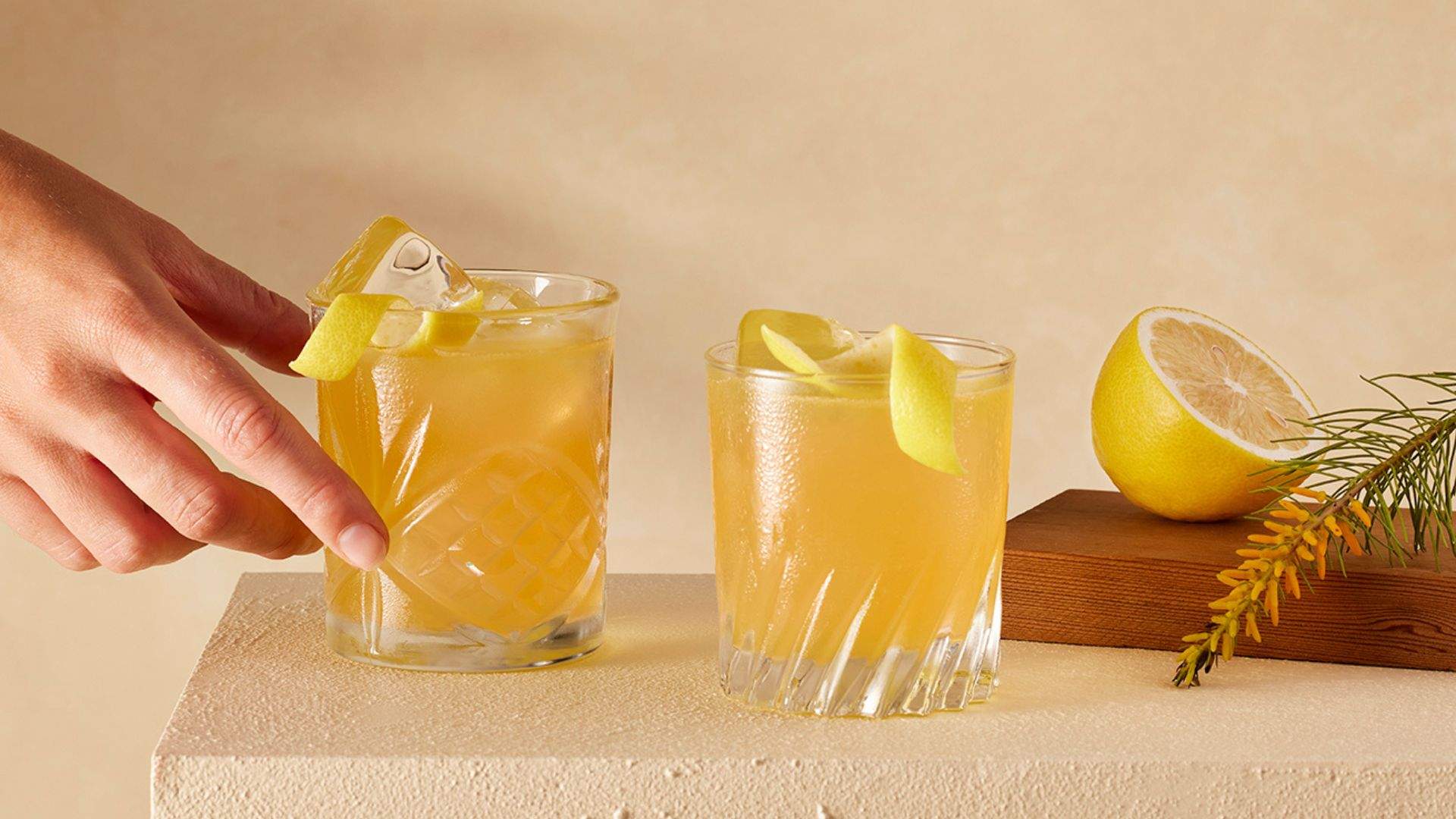 Concrete Playground Trips
Book unique getaways and adventures dreamed up by our editors