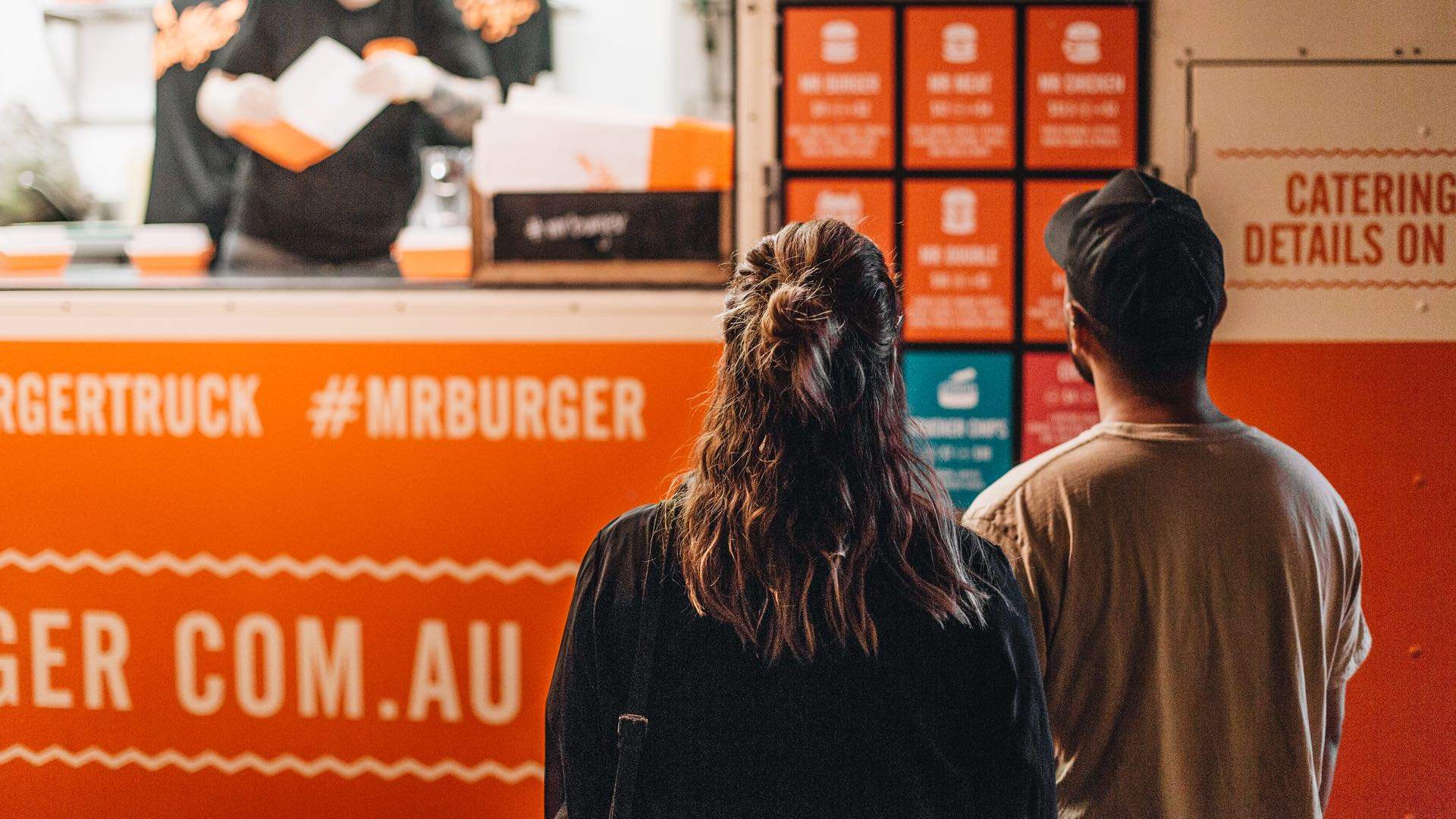 "
New in Town
Welcome to Bowen Hills
Brisbane's new permanent food truck park features two bars and will rotate vendors every two months.
Food trucks have reshaped the casual dining industry to the point where you can get gourmet treats at markets, beaches, events and basically anywhere people gather en masse. The only problem is that you usually have to seek them out or otherwise find yourself in the same location by some happy accident — such is the blessing/curse of food on wheels. Until now.
Enter Welcome to Bowen Hills, a permanent indoor-outdoor food and drinks venue where the nosh is supplied by a rotating cavalcade of the finest food trucks in Australia. This is the second such dining venture from the 100 Burgers Group, and if you've been to their first venue in Melbourne, Welcome to Thornbury, then you would already have experienced the felicity of dining in such a setting. Welcome to Bowen Hills occupies space in the reimagined Dairy Hall and Sugar Building of the Brisbane Showgrounds and pays homage to the history of the location with little touches everywhere. And it's not just in the design — you'll find it in the drinks as well, with nostalgic cocktails that riff on Ekka treats like the strawberry sundae.
Boasting a rotating roster of food trucks, a soon to be open gin bar and full capacity for events and functions, Welcome to Bowen Hills is definitely one to keep on your radar
Welcome to Bowen Hills opened its doors last week, and we've got a first look. In partnership with Zantac we're uncovering the best new restaurants and bars around Australia as they open. We've got the lowdown on the team, the design and — most importantly — the menu so that you can head in educated, excited and ready to take it all in — with a few dishes recommended by the chef, no less.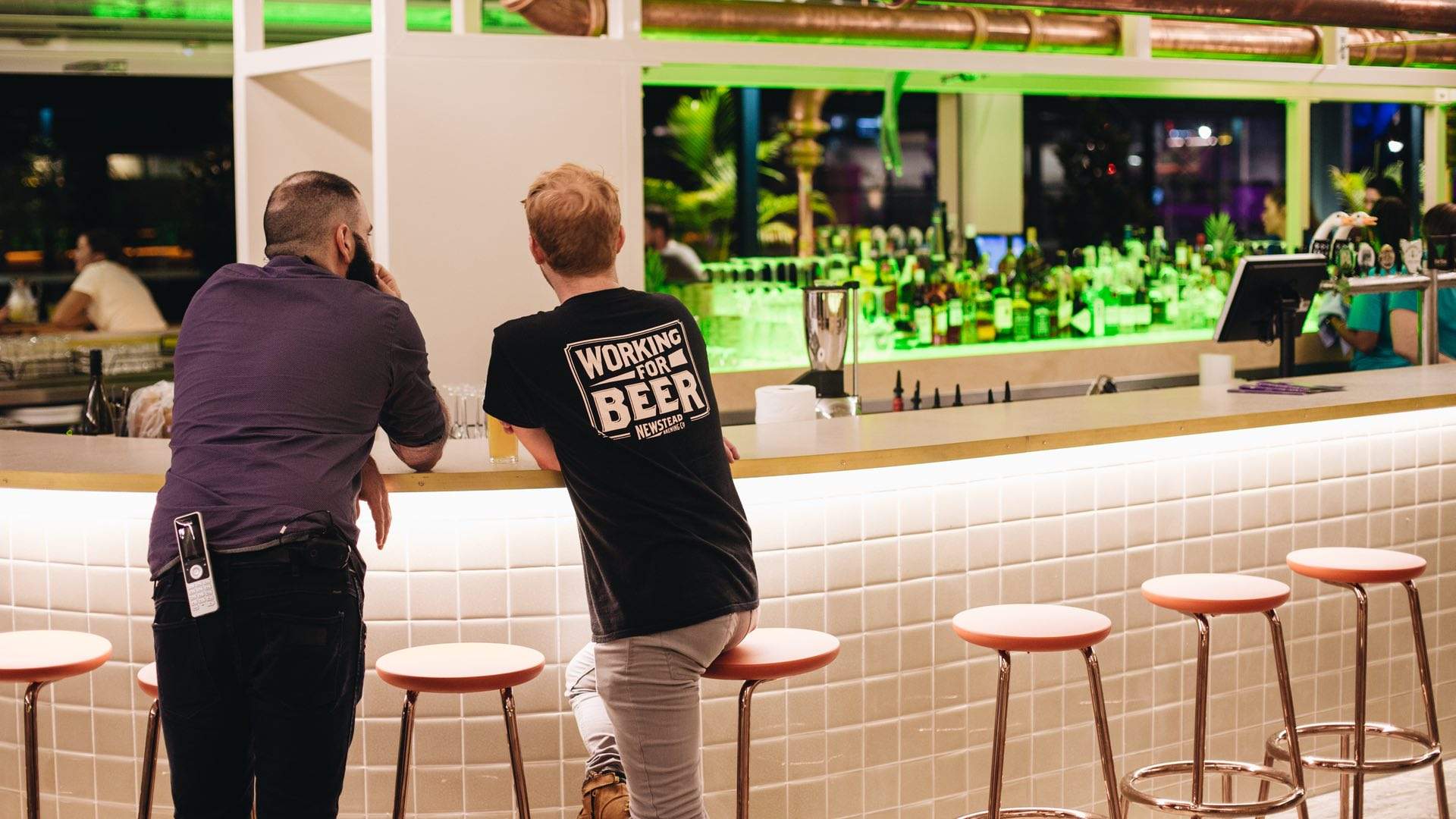 "
The Team
Welcome to Bowen Hills is helmed by David Ashford, previously of iconic Brissy venues like the Regatta, the Wickham and the Waterloo. He heads up a 35-strong team, with assistant venue manager Matthew Hutcheon (formerly of the Regatta and Newstead Brewery) working alongside him to manage this 1000-head capacity venue. Taking on the task of running Welcome to Bowen Hills meant a stint down south working in the Thornbury venue, something that Ashford did to get a feel for how this unique dining concept functions.
While the venues do share much of the same ethos, Welcome to Bowen Hills differs slightly with a few key features of its own. The Bowen Hills venue "has a couple more moving parts, and we have our own kitchen as well, which means we'll be doing pop ups in there. Plus, there's Swill opening at the end of March." If it sounds like a lot to take on, it is, but Ashford and his team handle the busy pace with ease. With a formidable cocktail and drinks list, the team is well versed in wines, beers and will be able to help you find the perfect beverage to match your eats.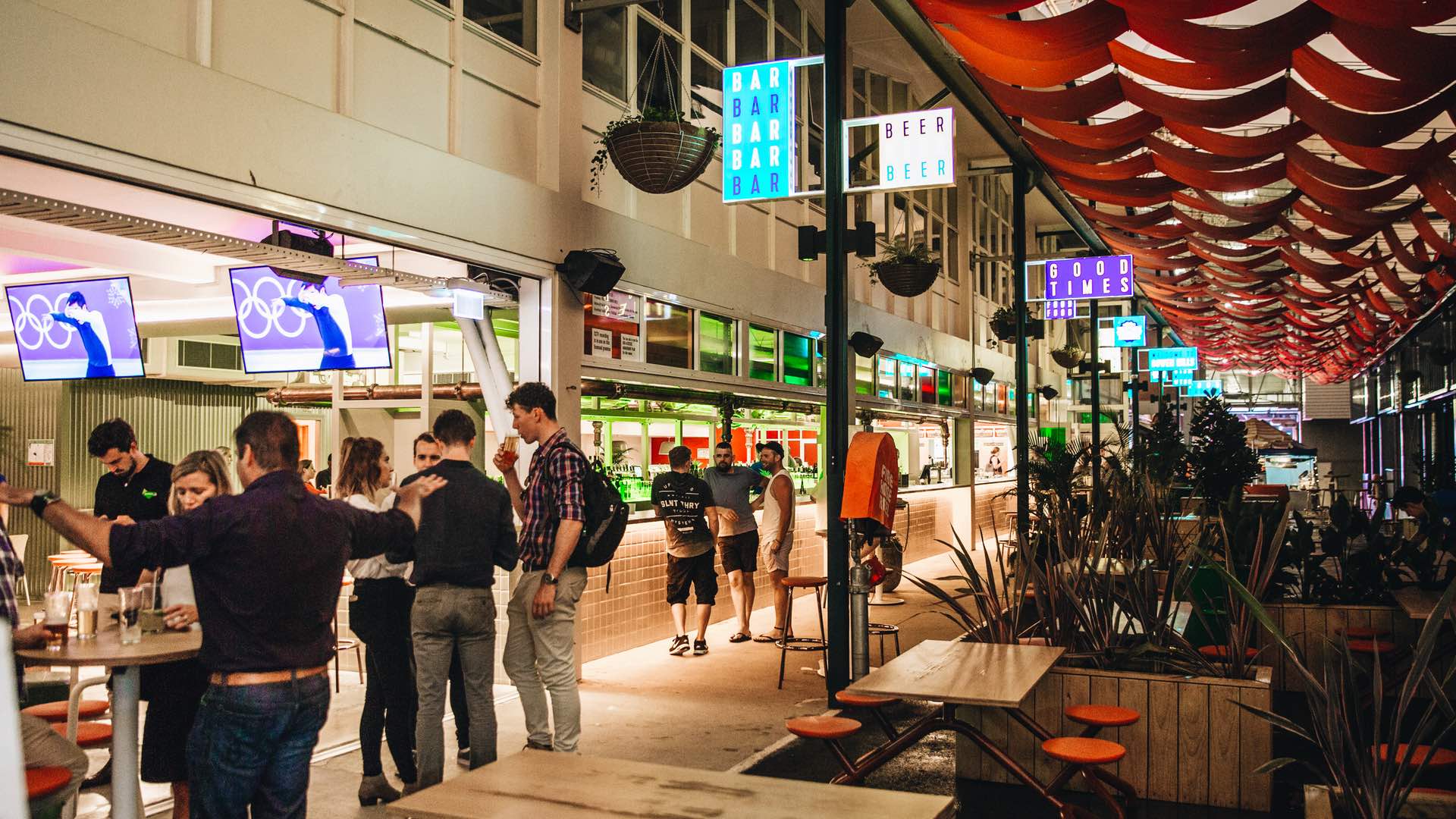 "
The Design
With such an incredible history to the space, the team behind Welcome to Bowen Hills knew they had to do something extra special to do the location justice. Working with Derlot and leveraging the mastery of Alexander Lotzerstain, the space includes a lot of one-off pieces that add to the richness and exuberance of the venue. Making exceptional use of the indoor and outdoor spaces, there's a plethora of greenery and ample seating for you and all your crew.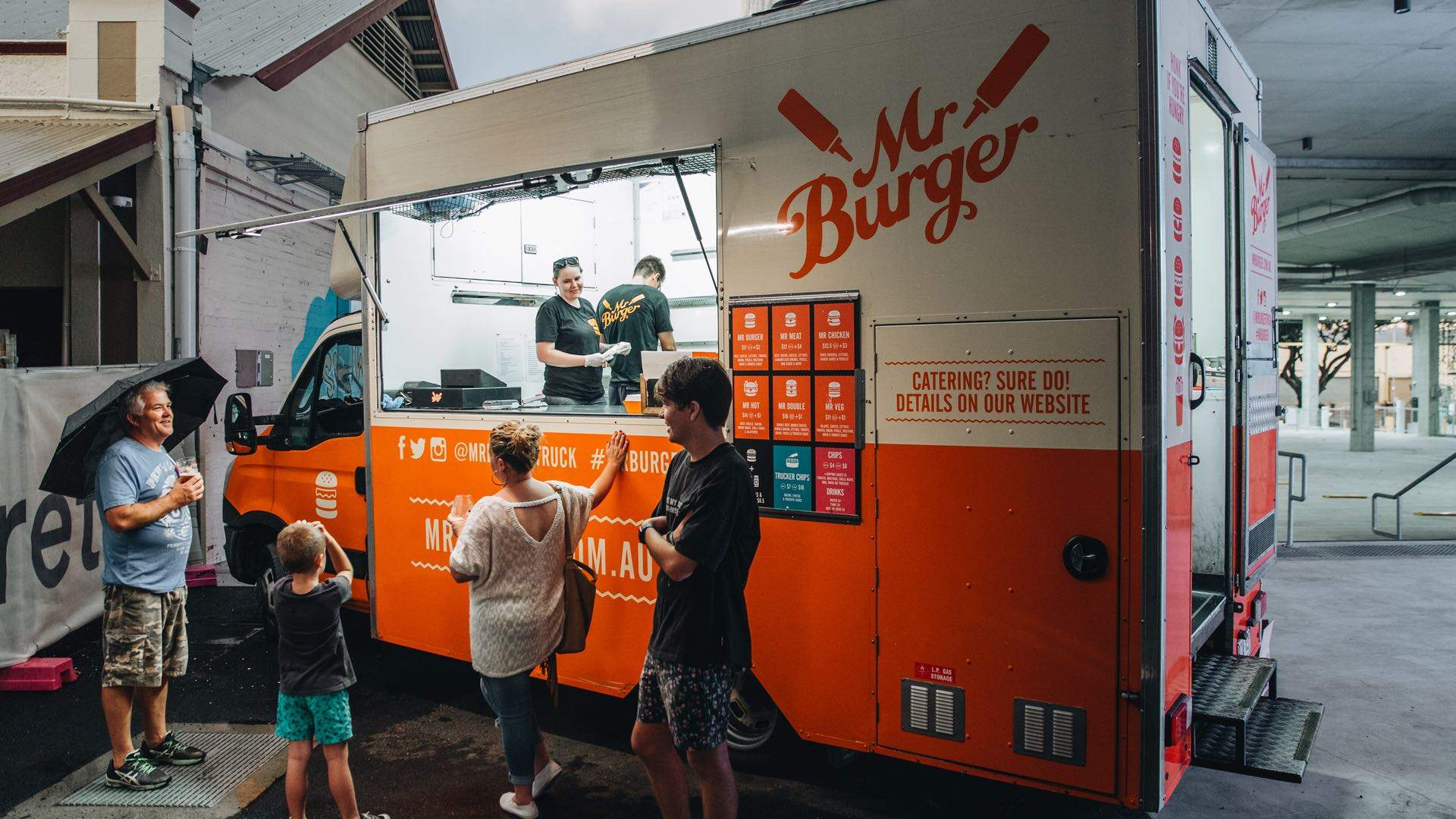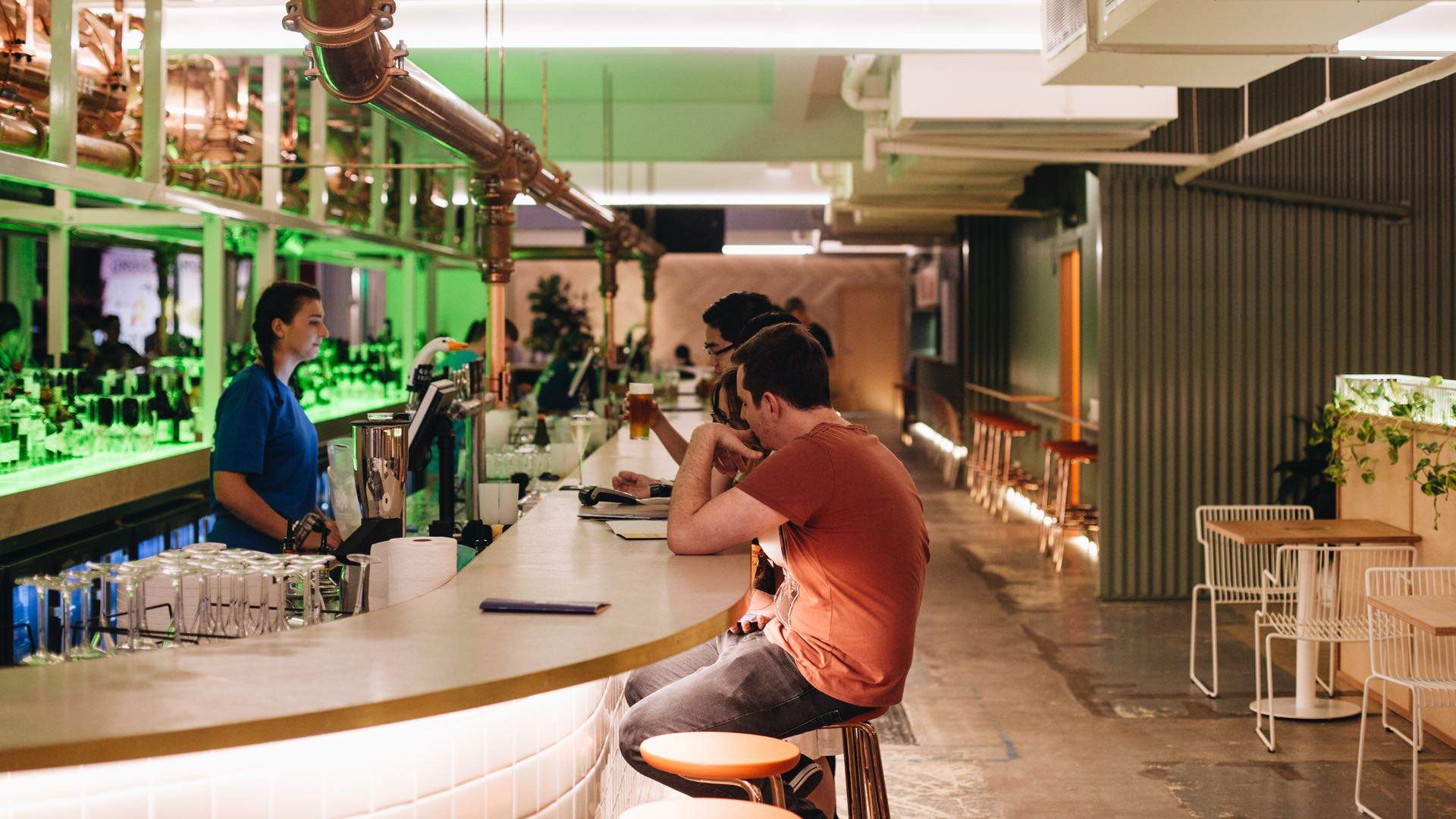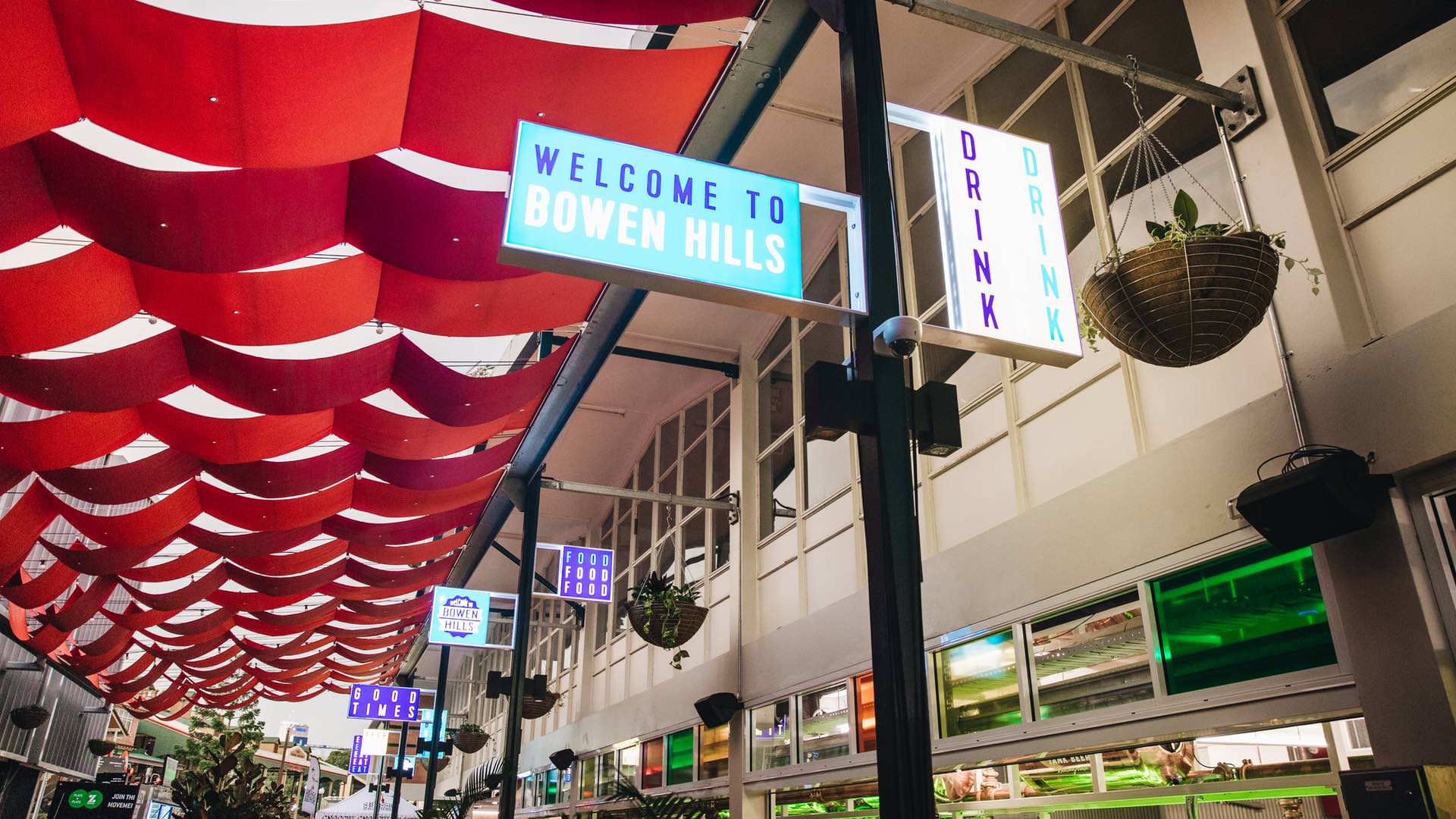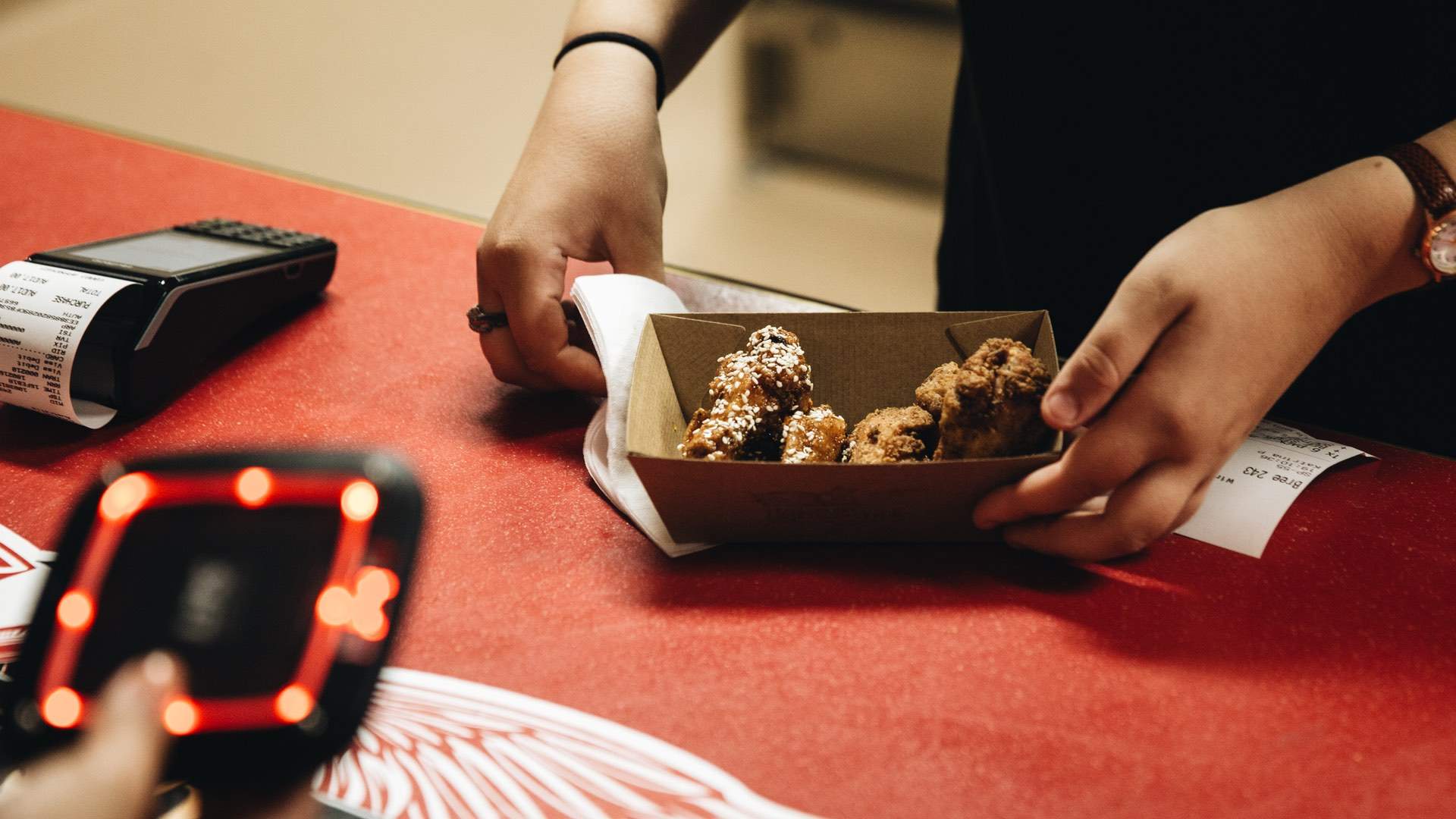 The main bar is aptly called the Dairy Hall, and features a long bar so there will never be much of a queue for your favourite drinks. "The main thing we look for in a location is a really cool space with a history and its own identity," says Ashford. "That's what appealed to us about this space, being the old dairy hall at the Ekka — we wanted to tap into that history, what it was used for, and to reinvent it for a modern audience."
There are splashes of colour everywhere, with plenty of vibrant colours and wooden accents. The concrete flooring adds a sense of the industrial to the aesthetic, which is easily offset with the plentiful greenery and outdoor aspect. Built to accommodate Brisbane's relentless heat, there are air-conditioned sections and plenty of cool spaces for relaxing.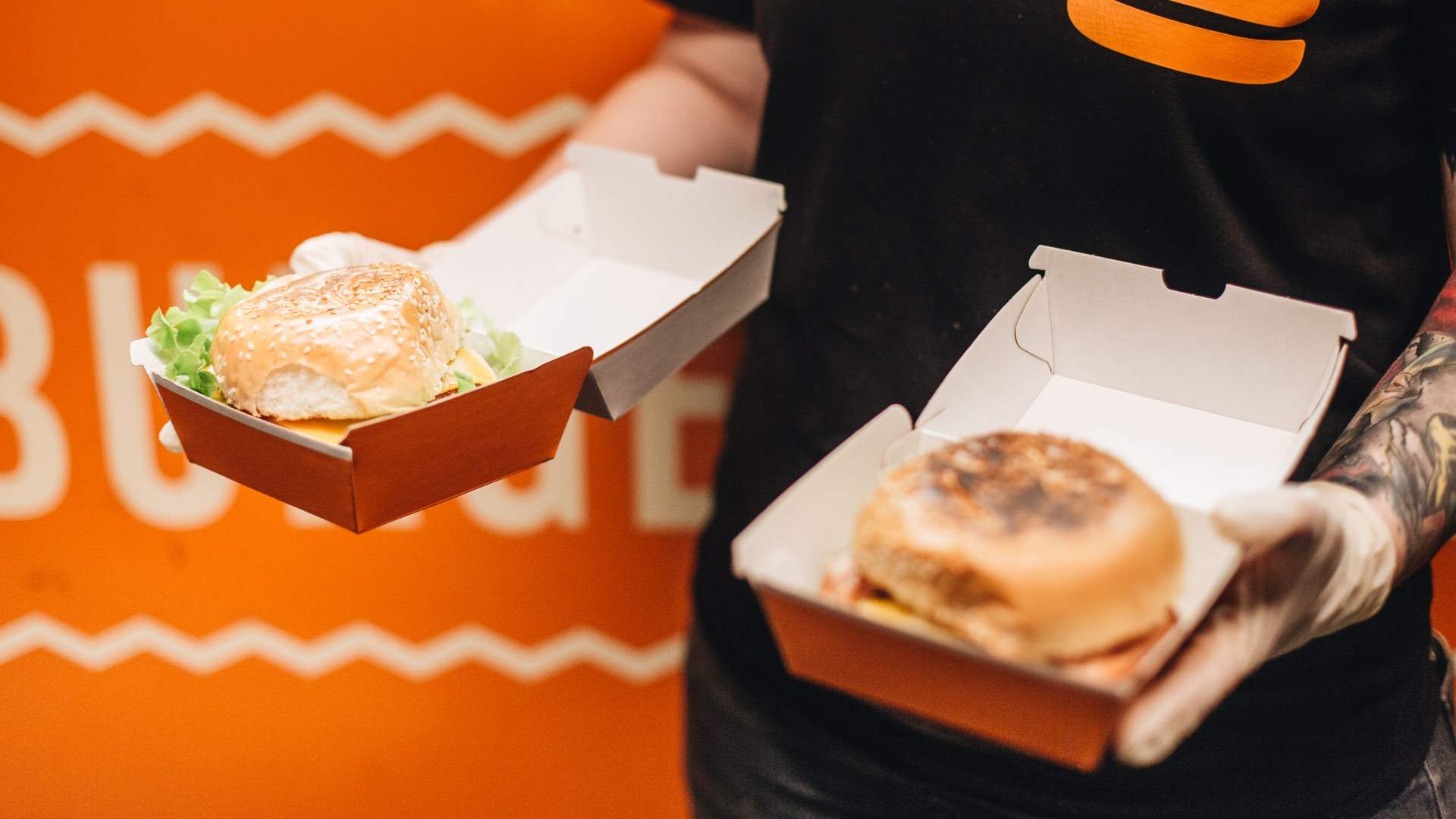 "
The Menu
If you're someone who can never decide on what to eat from the menu, then rest easy friend, because at Welcome to Bowen Hills the focus is on choice. With a rotating roster of food trucks (check out the current lineup on the website) changing every four weeks, you will be able to lock in your favourites ahead of time. Food wise, no two months will be the same — but you'll be spoiled for choice with food trucks like Mr Burger, Rolling Stone Mobile Woodfired Pizza, Koma Sliders, King of the Wings, Bruce the Food Truck, Salt Meats Cheese, I Heart Calamari and Mac from Way Back.
And in case the idea of queueing doesn't appeal to you, you'll soon be able to order from your phone via an app the 100 Burgers crew developed for use across their venues: 100 Orders. Already in operation in Melbourne, the app allows you to order and pay online for your food even before you arrive
The beer offering at Welcome to Bowen Hills is nothing short of incredible, with 68 taps and 17 products available. You'll find Carlton Draught Brewery Fresh unpasteurised beer, and Brisbane classics like XXXX jostling for space with Balter beers and Newstead Brewing Co. options, to name just a couple. The wine list features a well-rounded range of local and international drops, with plenty of organic and natural wines available. As far as cocktails go there are share jugs, tikis, the usual classics and a few must-try drinks on the list. When Swill, the gin bar on-site, goes live in March you can expect to find an intimate and relaxed setting where the focus is on exceptional gins from around the world. 
CHEF'S PICK: FOUR DISHES TO ORDER
So what should you order? Here's four things to devour at Welcome to Bowen Hills — that is, for the first two months. 
Welcome to Bowen Hills is now open at Brisbane Showgrounds, 631 Gregory Terrace, Bowen Hills. For more info, visit wtbh.com.au.
Keen to check out more newbies? Have a sift through the newest crop of Brisbane openings.
To find out more about Zantac, visit the website. Zantac relieves heartburn. Always read the label. Use only as directed. If symptoms persist consult your health professional. 
Words: Laura Dawson. Images: Savannah van der Niet.