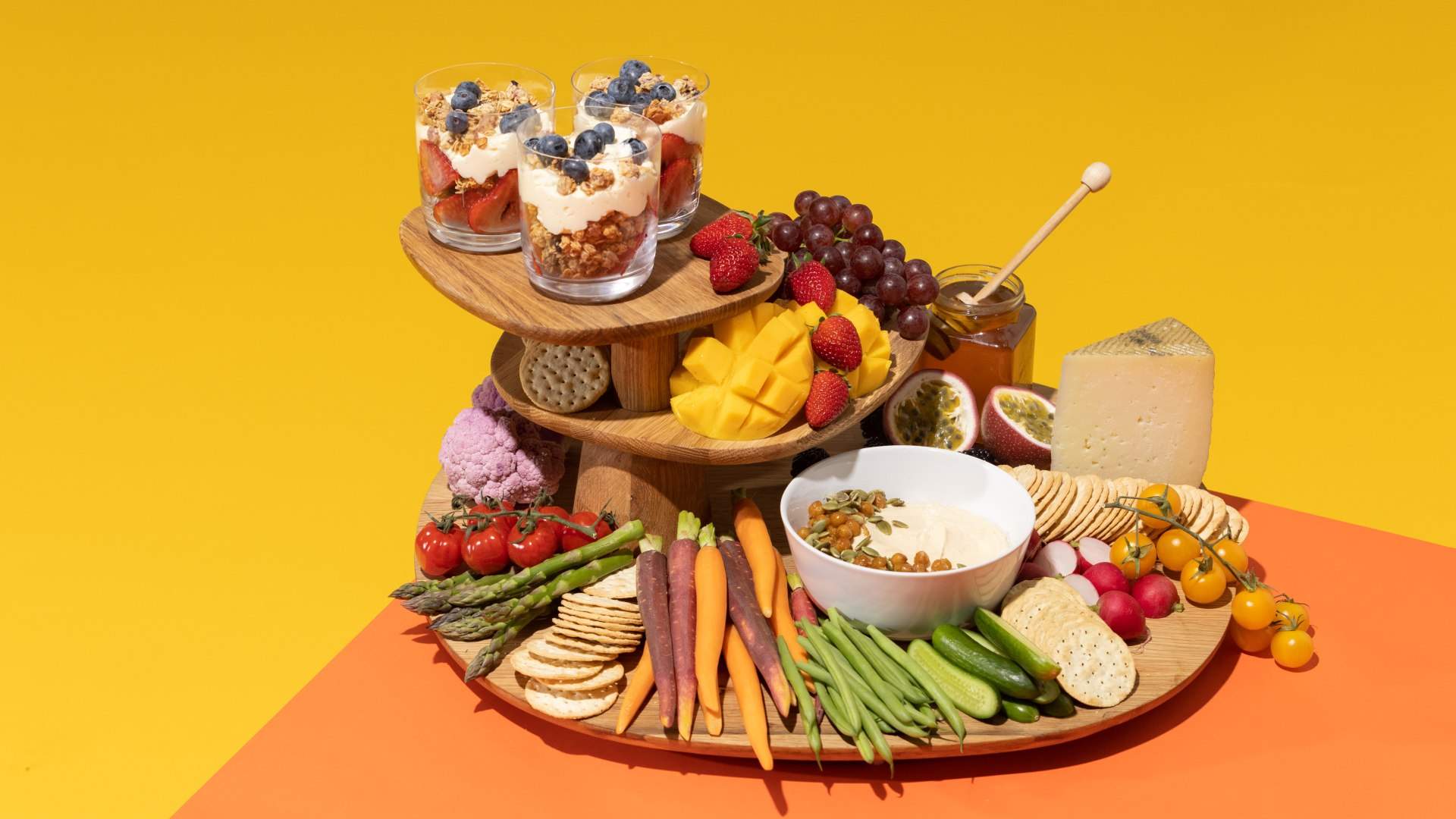 "
How to Make the Perfect Grazing Platter Out of
Pantry Staples
For the more last-minute kind of people (you know who you are) — where there's a will, there's a grazing platter. 
If your mates are the type to just show up unannounced — or you simply haven't had time to search for a fancy French brie or quince paste — look no further than the remnants of your fridge and pantry. With the right balance and placement, your grazing platter will make you look like a pro entertainer.
To save you from any embarrassment, we've teamed up with Captain's Table to show you how to build the perfect platter using impromptu pantry stables. We enlisted the help of Nikki Phillips from Sydney catering business Shared Affair to share some foolproof tips, from how to utilise any ingredient you have on hand to easy ways to create a beautiful layout, guaranteed to make a platter to impress even the finest of grazers.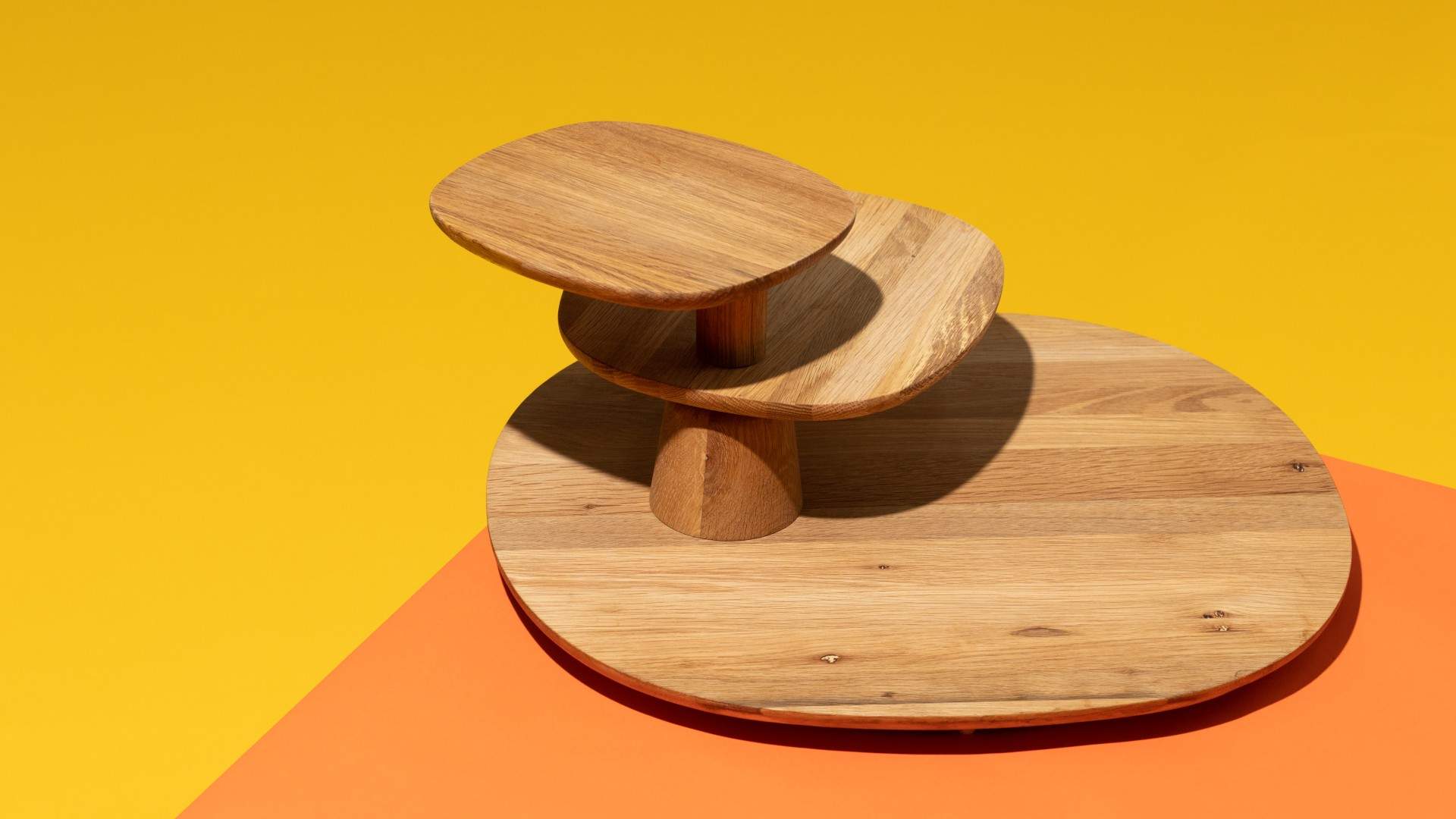 START WITH AN EMPTY CANVAS
Having a tiered grazing board will make any platter look the part. Try and gather the items you have on hand to see how you can optimise space and create a beautiful, layered spread. This way, if you have a random assortment of goods, you can divide them into different sections so everything looks planned and purposeful.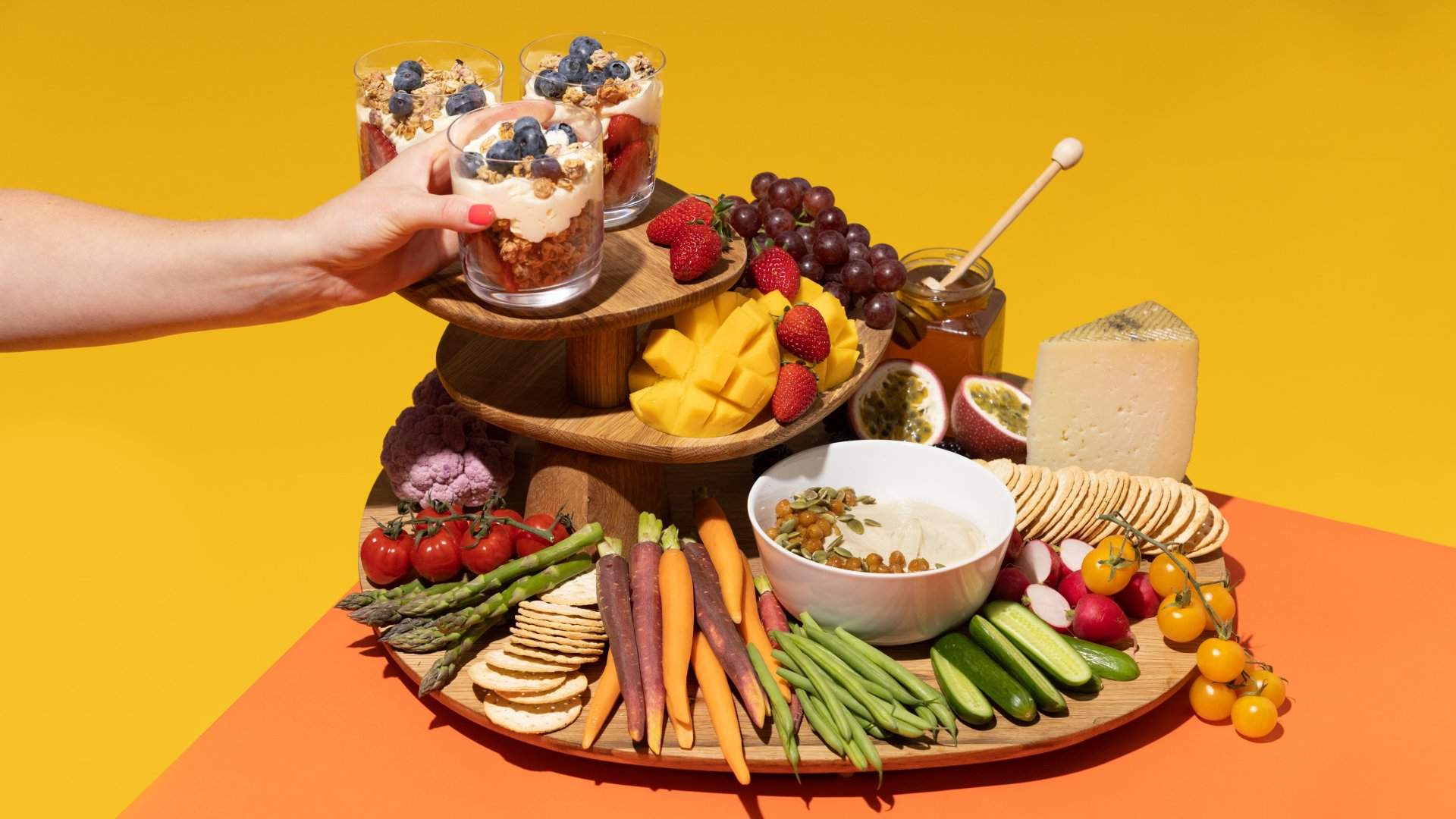 TAKE A MOMENT
Don't be that person running around, as your nan would say, like a headless chook. This may be an impromptu spread, but you should still take a moment to consider what's going on the board. "A few considered items are better than a disaster," Phillips says.
A few other special touches will make your board seem more well-planned than it actually was. Take, for example, yoghurt, muesli and fruit. "Instead of just whacking them out and hoping people will get what you want them to do with it, grab some glasses (they don't even have to match) and make some layered bircher muesli cups," Phillips suggests.
Or, remember that retro party combo of cabanossi, a cheese cube and pickled onion? Pre-empt what your guests will want to do and pop them on toothpicks together. "They are better as a trio," Phillips says.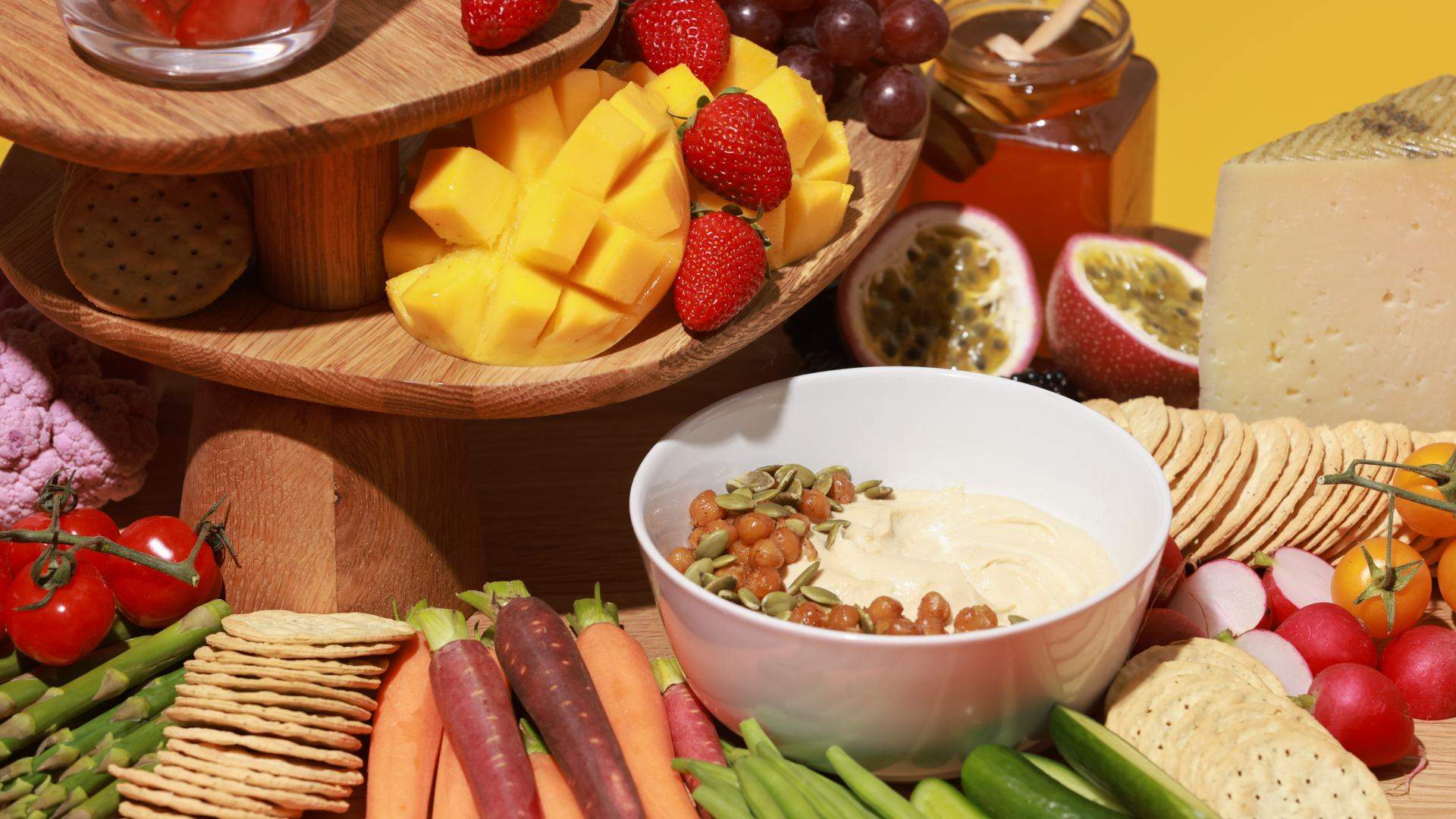 GET BUILDING
Making your platter look impressive is easier than you think. Here are Phillips' tips: "Start with your large items and place them around the platter to create your 'wow' moments. Then, work outwards from these with smaller complementary items. Place fruits around for pops of colour, and turn those vegetables sitting in your fridge into crudites."
There's no need to slice everything into smaller bits. Leaving some veggies whole will fill up the space while giving it that rustic feel. "With a little handywork and thoughtful 'splaying', you will have filled up a board in no time," says Phillips.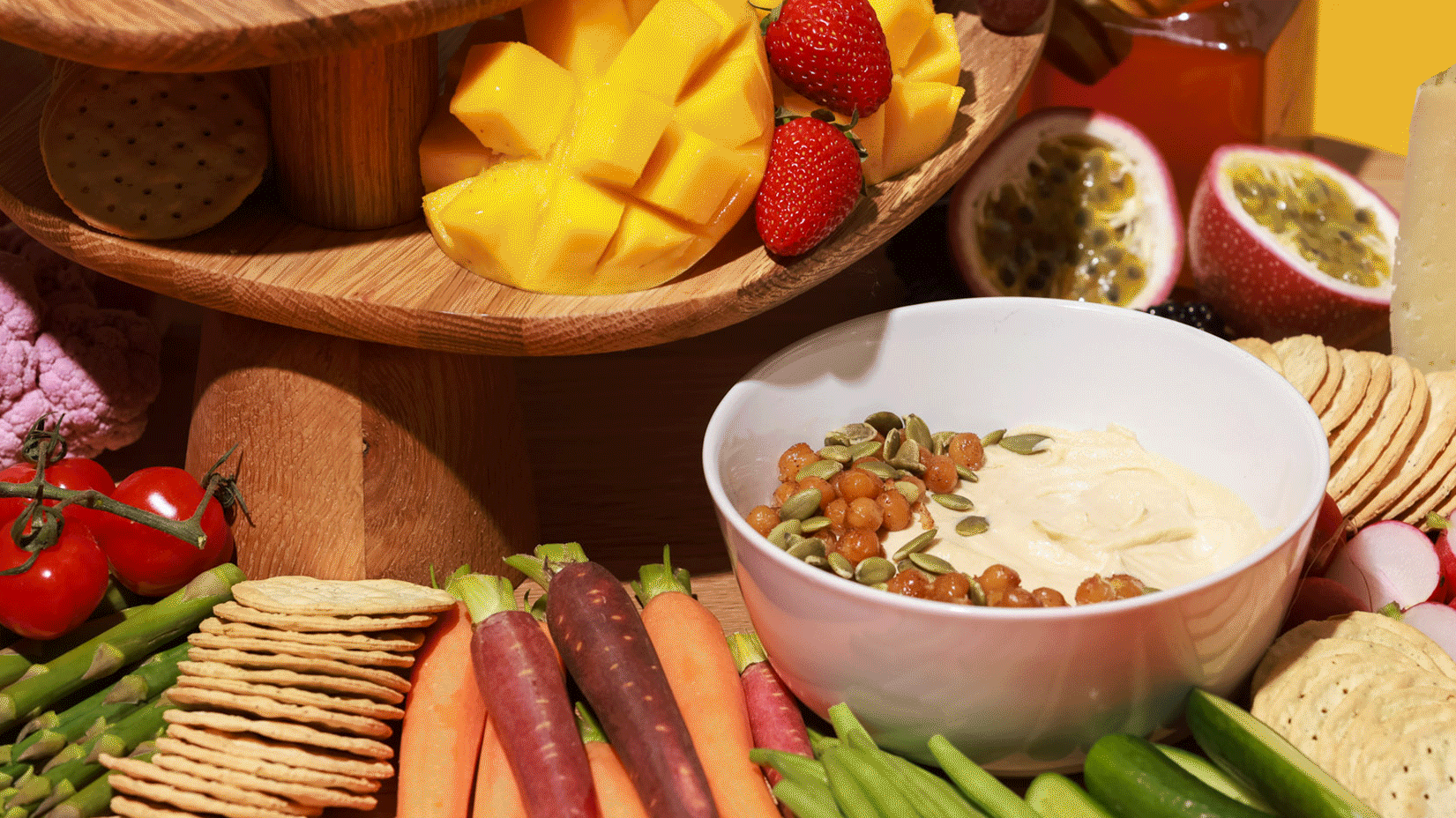 THE FINAL TOUCHES
A little extra effort in the details can make a huge difference. Don't just serve your dip straight from the container — place it in a bowl and top with whatever you have available. To jazz up some hummus you can grab a can of chickpeas and fry them up with any spices in a pan, place them on one side of the bowl with any seeds or nuts and a little dollop of olive oil.
Another easy addition is serving cheese with some honey drizzled over — it's a delicious alternative to quince paste and is always a beautiful addition to any spread.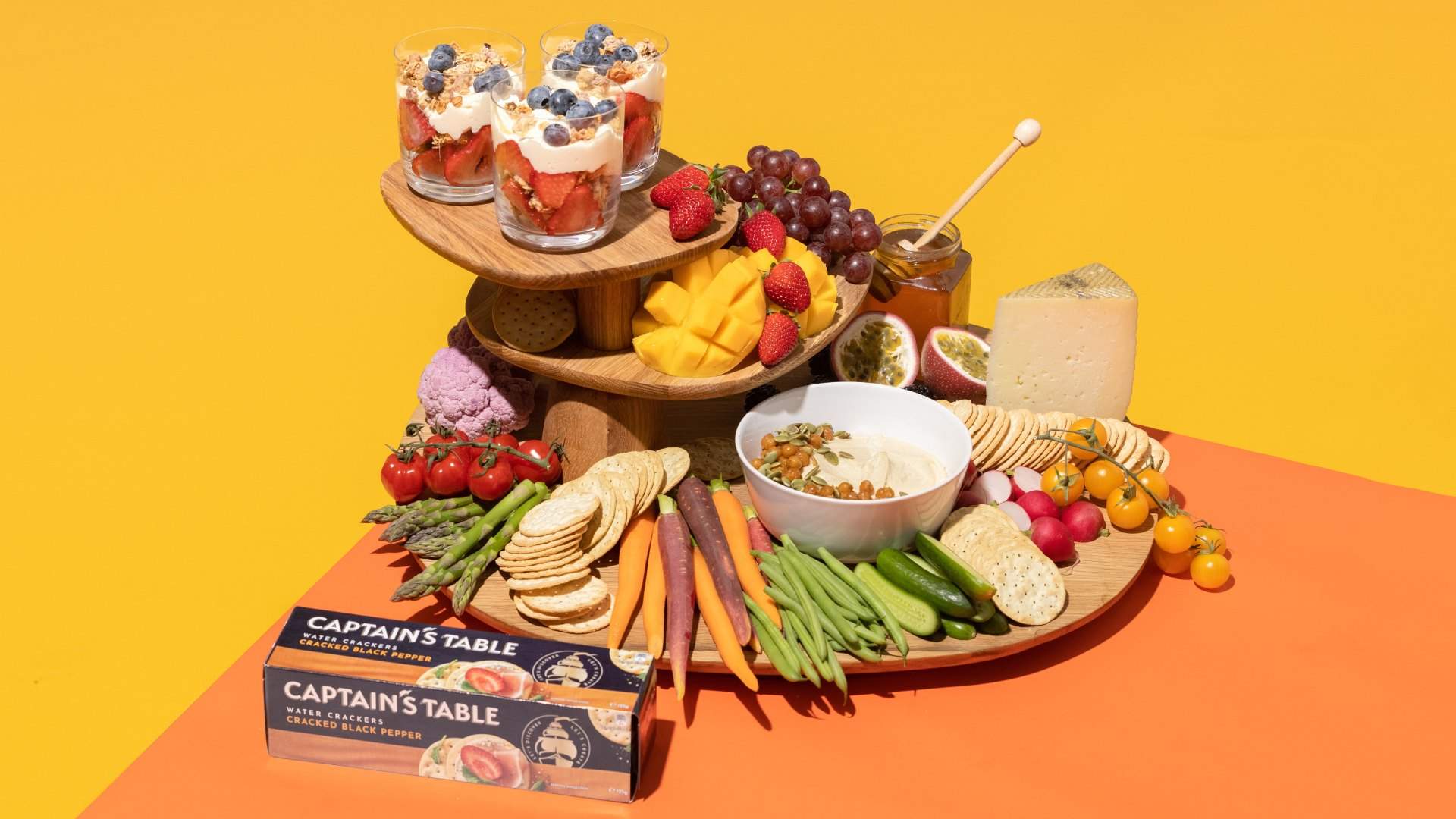 YOUR SHOPPING LIST
Want to recreate this perfect platter for your next last-minute feast? Here's what you need (amounts at your own discretion):
Yoghurt
Muesli
Strawberries
Blueberries
Grapes
Mango
Passionfruit
Asparagus
Carrots
Cherry tomatoes
Baby cucumbers
Radishes
Green beans
Cauliflower
Cheese
Honey
Hummus
Chickpeas
Images: Cole Bennetts
Food styling: Nikki Phillips