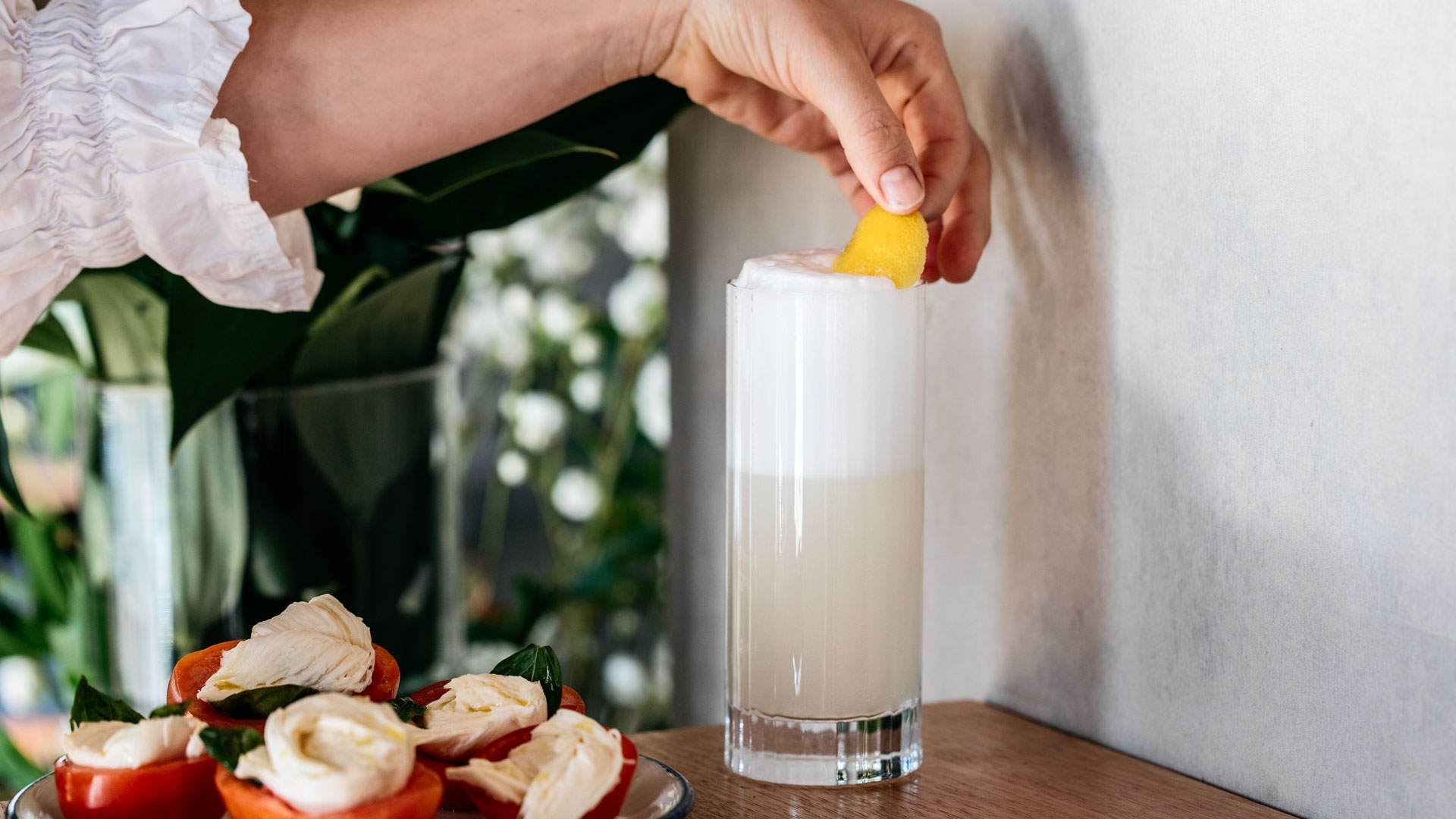 The Gin Fizz
The Gin List: Spring
Gin — a word most commonly followed by 'tonic', but also one that has a distinguished history in the lives of the rich and famous.
As the weather begins to warm, we crave a drink which is dry, floral and vibrant in flavour. Enter, the gin fizz. A drink so popular at inception, bars were required to employ extra staff just to keep up with the demand. The gin fizz has long been known as a distinguished cocktail made with a sophisticated tipple such as Tanqueray London Dry Gin. Presented in a tall chilled glass and garnished with a slice of lemon, the fresh burst of citrus and floral notes echo the changing season. Since the late 1800s, the gin fizz has been made with varying ingredients, including the famous Ramos Gin Fizz with its light scent of orange blossom water and a creamy finish from the addition of double cream. It's the ultimate pre-dinner cocktail when paired with a herbaceous dish such as heirloom tomatoes with torn basil and buffalo mozzarella.
In The Gin List, we team up with Tanqueray to delve back in time to visit the creation of this popular drink, provide you with some food pairing inspiration and give you an illustrated step-by-step recipe to guide you towards becoming a seasonal gin connoisseur.
Fun facts about
The Gin Fizz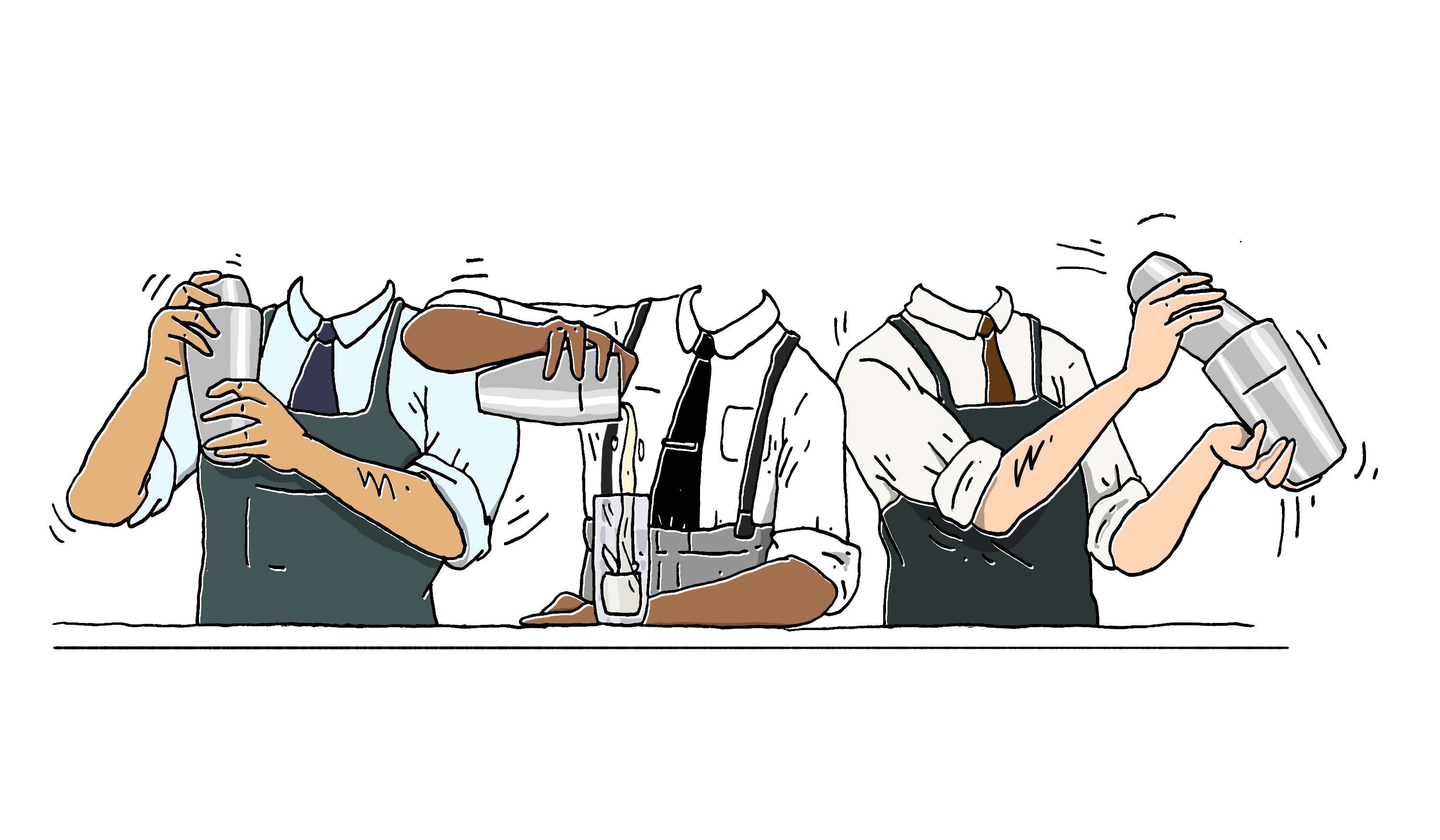 HIGH DEMAND FIZZ

Why venues employed teams of bartenders dedicated to only making the cocktail.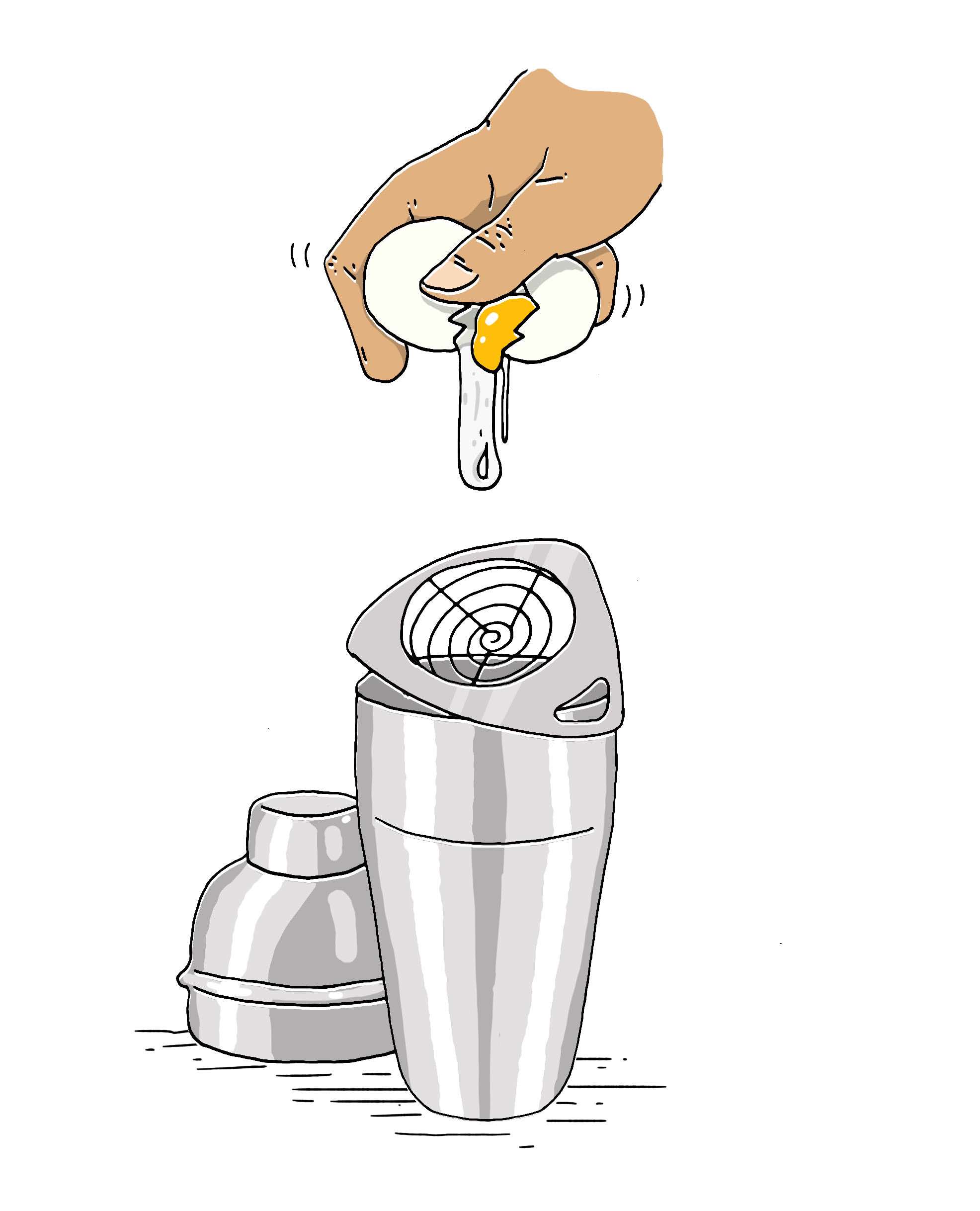 The name of a gin fizz with egg white added.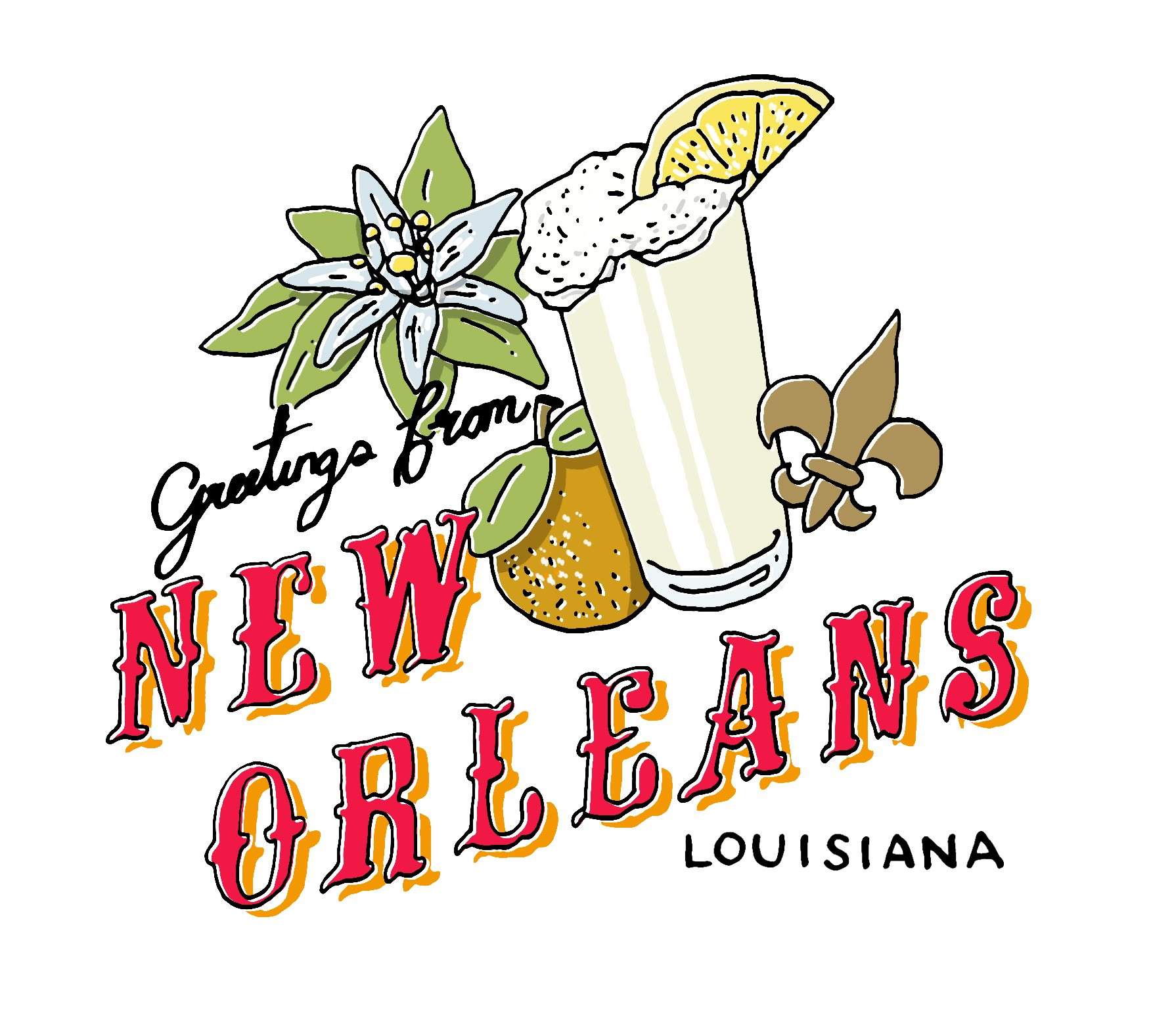 The iconic New Orleans cocktail, which adds cream, egg white and orange blossom to the original recipe.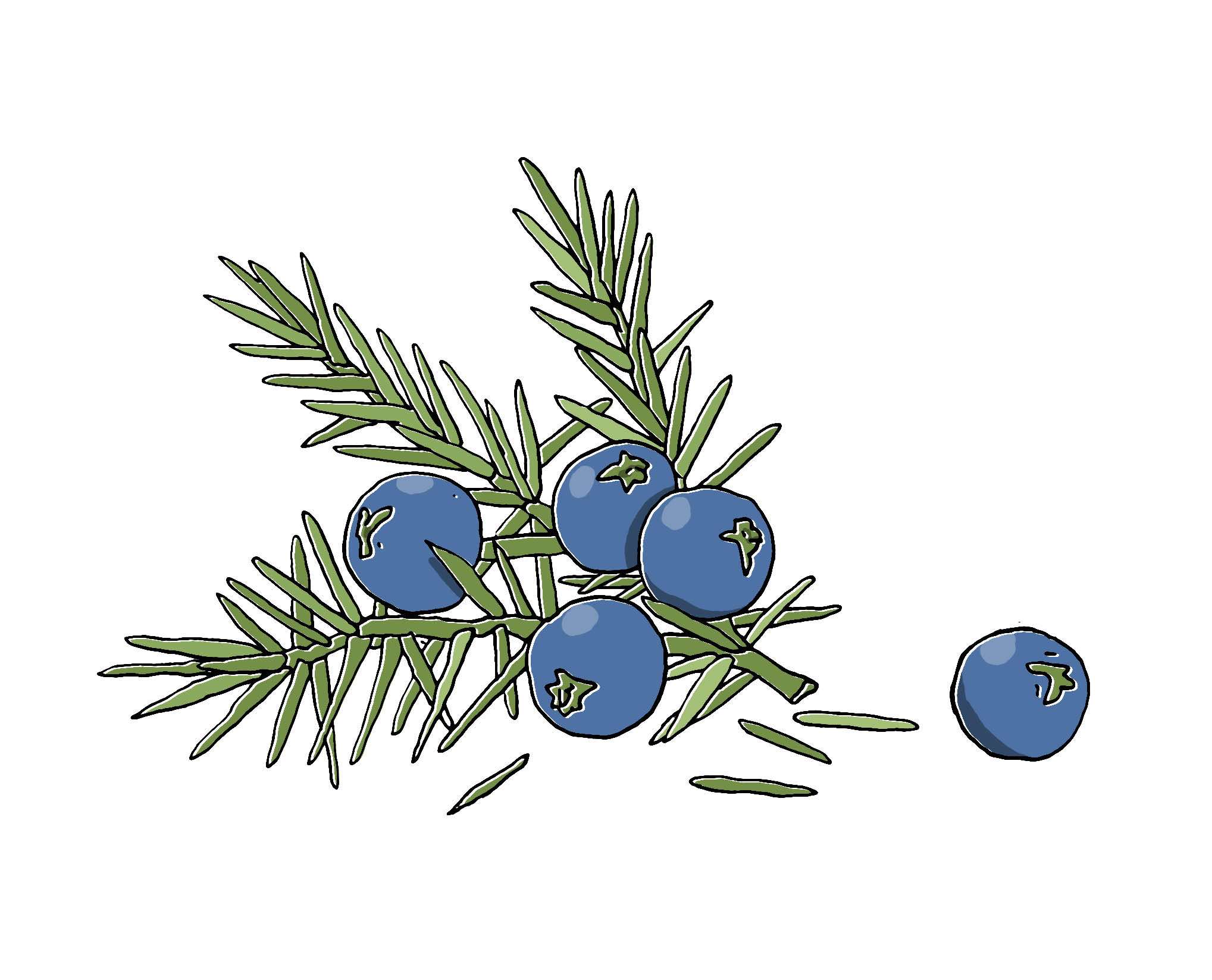 Aren't actual berries but more like pine cones with fleshy scales that give a berry-like appearance.
A QUICK NIP OF GIN HISTORY
In 1830, the winning combination of gin and tonic was discovered when troops stationed outside British Colonial India were suffering from malaria. Quinine (a compound from the bark of a cinchona tree) was used as a remedy, but due to the exceptionally bitter taste, gin was added to encourage the sick to drink it. It was from this discovery that gin cocktails arose, and the fizz is thought to be the first of the recipes involving sours lengthened with soda.
The fizz cocktail appeared on the American bar scene in the 19th century and was known as the hometown drink of New Orleans. The first printed record of a gin fizz recipe can be found in an 1887 edition of Jerry Thomas's Bartender's Guide and one of the most famous recipes, the Ramos Gin Fizz is actually named after a New Orleans bar owner, Henry C Ramos, who added orange blossom water and double cream to the drink. Despite its overwhelming popularity in America, the gin fizz fame didn't reach European shores until the 1950s, at which point it became an instant hit among the upper class.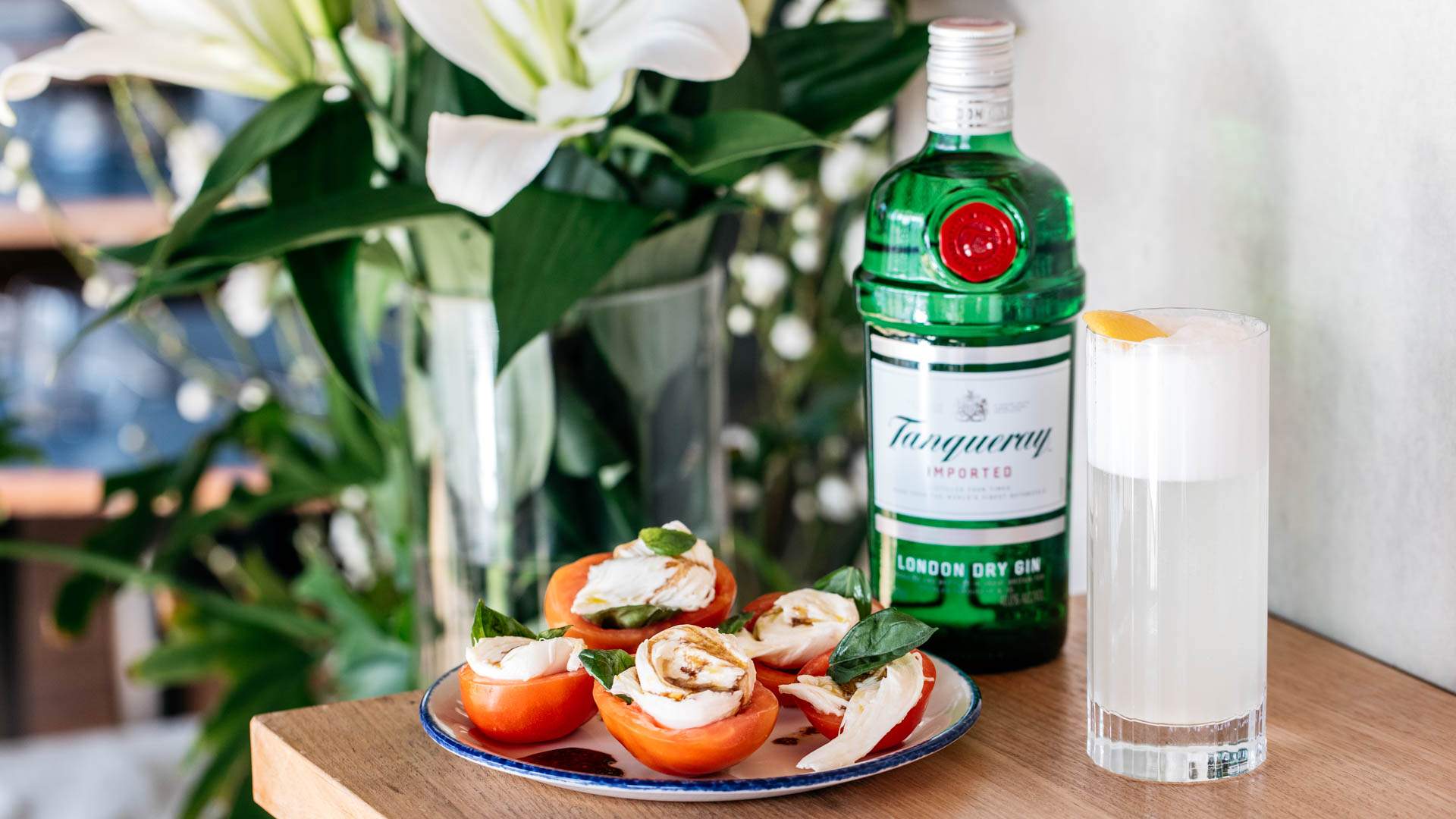 THE GIN FIZZ
Everything you need to make this floral, citrusy and slight effervescent drink, perfect for spring.
INGREDIENTS
60 ml Tanqueray London Dry Gin
25 ml lemon juice
25 ml sugar syrup
10 ml egg white
soda water
Vessel: chilled tall glass
Garnish: lemon slice
Makes 1.9 standard drinks.
See the full recipe below and grab a bottle of Tanqueray London Dry Gin for your home this spring here.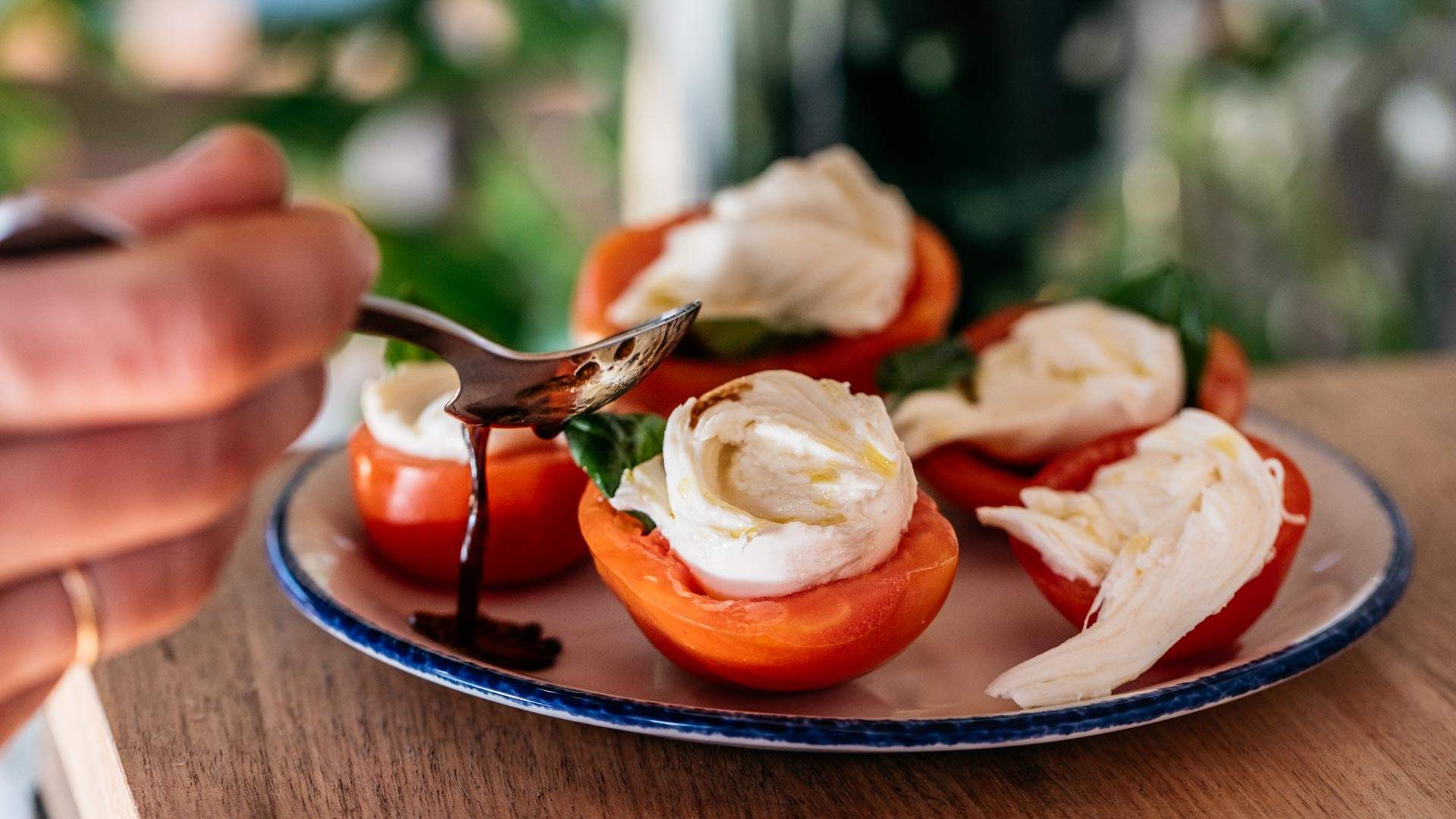 A PERFECT PAIR

Pair the gin fizz with a pre-dinner caprese salad of heirloom tomatoes, basil, buffalo mozzarella and a drizzle of oil and balsamic. The fragrant dish brings out the floral juniper and bright citrus notes of the springy drink.
Learn more about your favourite gin drinks, how to make them with Tanqueray and where to drink them in Sydney, Melbourne and Brisbane this spring with The Gin List.
Illustrations: Barry Patenaude.
Images: Kitti Smallbone.
Pro tips: Krystal Hart, Tanqueray Brand Ambassador.
Food styling: Chef Stuart Toon, Rocker.

RECOMMENDED GIN DENS
Our favourite spots around town.