FOOD & DRINK
A Bluffer's Guide to Coffee
Let this cheat sheet help you put a caffeinated pep in your new year step.
A Bluffer's Guide to Coffee
Let this cheat sheet help you put a caffeinated pep in your new year step.
in partnership with
Now that most of us are back at our desks — or out in the field or classroom or wherever it is you go when you go 'back to work' — we're more than likely reaching for a coffee to help kickstart the day.
You might know exactly how you like your cuppa. But you might also be bluffing your way through the chatter that comes with Australia's prominent brew culture. To help you know exactly what's in your cup, we've put together a little bluffer's guide to the magic bean with help from L'Americano Espresso Bar. The folks behind this sleek cafe, which you'll find set within furniture retailer Coco Republic in Fortitude Valley, certainly know their stuff when it comes to coffee. Read on for the lowdown on this morning (or sometimes all-day) life source — from the best ways to drink it to the best bites to pair with your brew.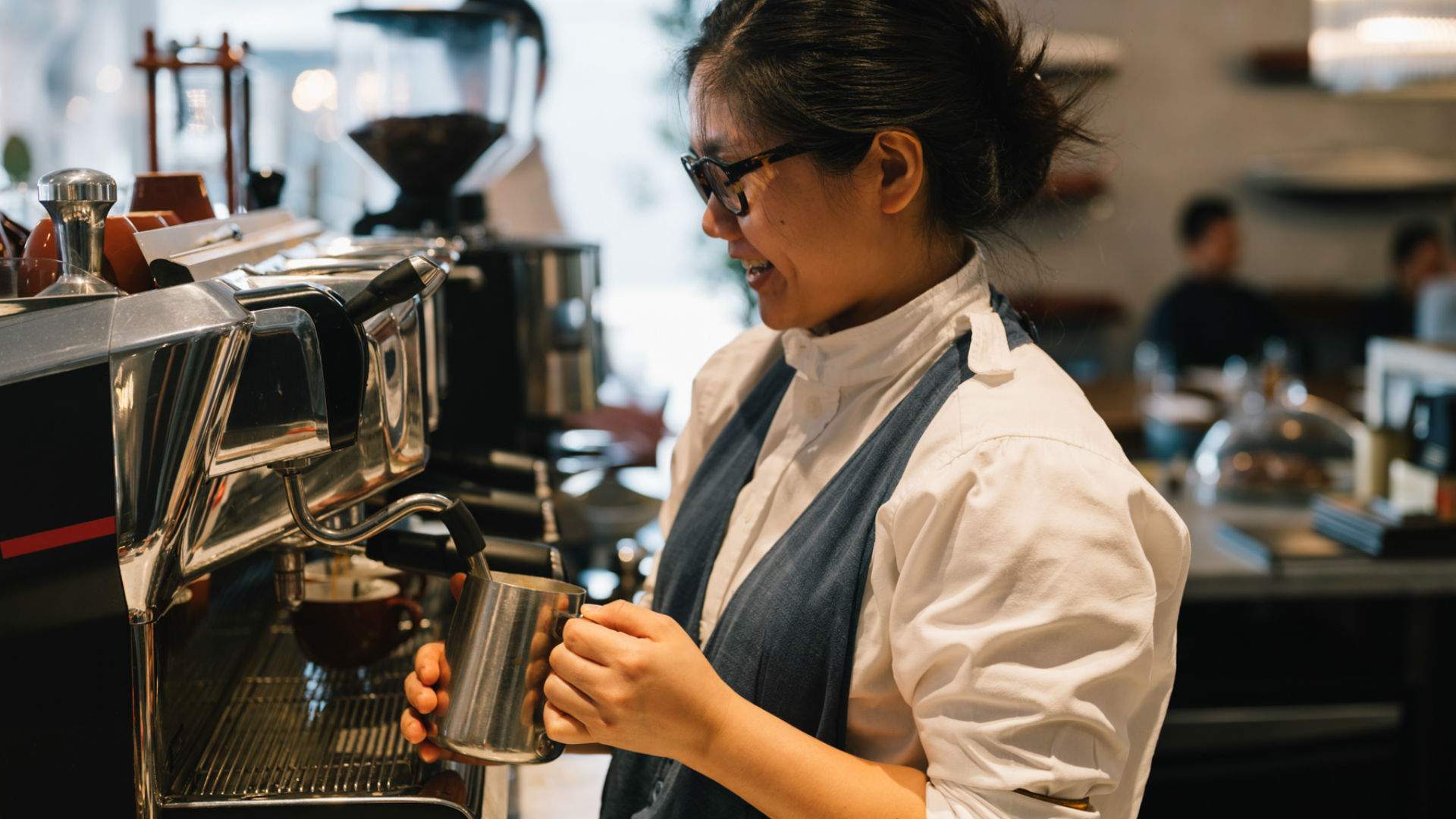 THE HISTORY OF COFFEE IN AUSTRALIA
Don't let anyone tell you that the Aussie love affair with coffee is a new trend — it's been around for a very long time. French-style cafes and coffee palaces were all the rage in Australia in the late 19th century as people tried to stay away from drinking too much liquor but it was the arrival of Italian-style espresso machines in the 1930s that really kicked things off. This was followed by the post-World War II wave of European immigrants, which saw espresso bars spring up all over the capital cities.
The increased accessibility and established social aspect of drinking coffee blended well to create the unique coffee culture that Australia is world famous for today. Over the decades, various trends have shaped the Australian coffee scene — from the invention of the classic flat white (though we can't ignore the contentious debate with our Kiwi neighbours over its origins) and the obsession with latte art to the (quite frankly, sacrilege) OTT sugary concoctions from the American-style chain stores.
These days, Australia's coffee scene is dominated by independent cafes and roasters that are passionate about making each of your pocket change investments memorable. Beans used in your cuppa come from all over the world — particularly Central and South America, East Africa and Southeast Asia — leading to the current emphasis on ethical sourcing and single origin brews.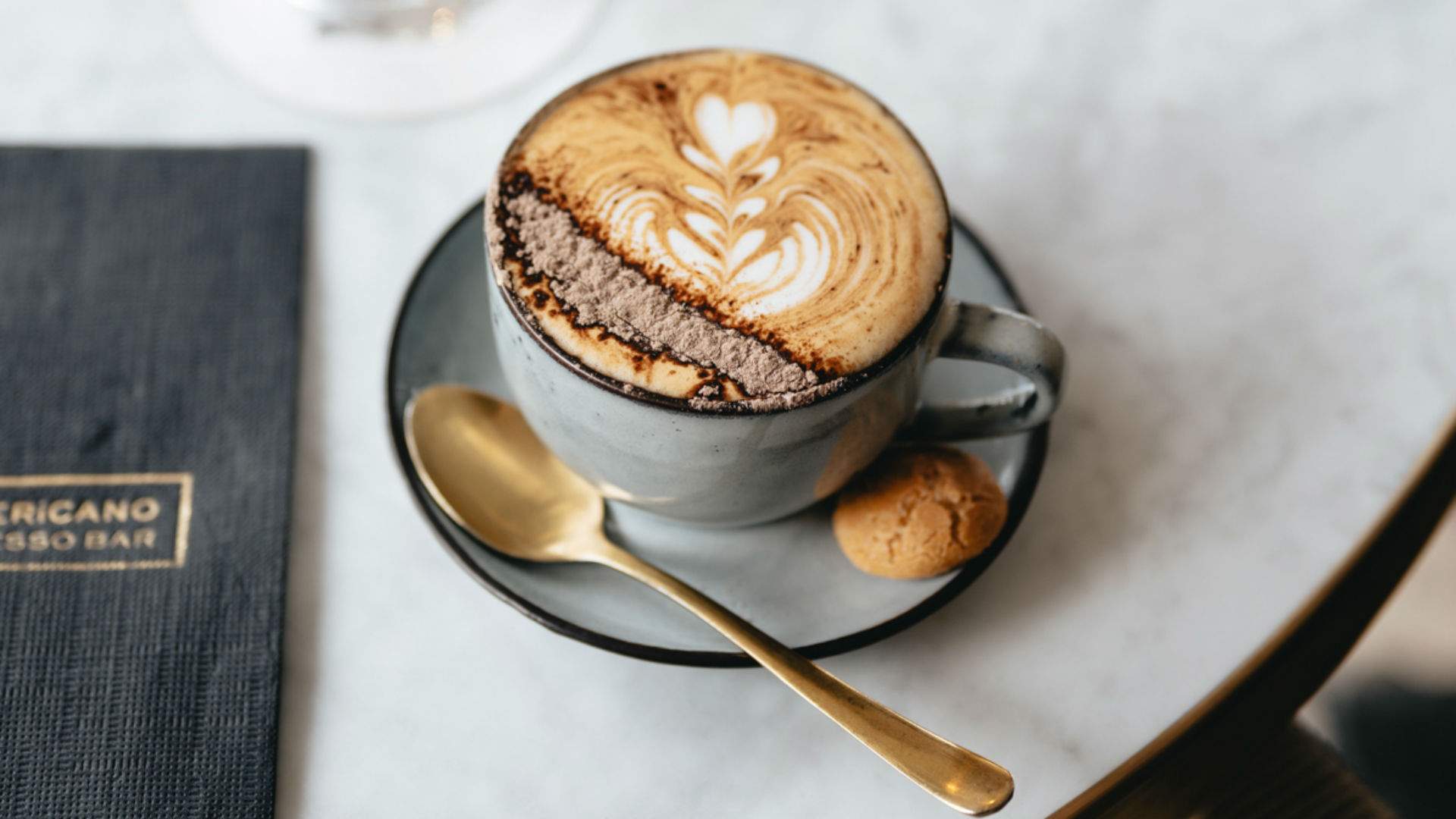 HOW TO DRINK IT
If you're fond of a cappuccino or another milky variety, you're likely drinking a darker roast blend from a couple of different places, like Vittoria Coffee's Oro blend of 100 percent Arabica beans from around Central and South America. The family-owned Italian-style roastery uses a blend to ensure its coffee tastes more or less the same from batch to batch, as it can change its mix depending on how the beans taste that season.
In a lot of Aussie cafes, you'll also find medium roast single origin coffees — these are great for black coffees like cold drips or brews, which will retain all the strong flavour characteristics of a single origin bean. Although, the punchy, acidic favours can be a lot for someone who is new to the style of brew.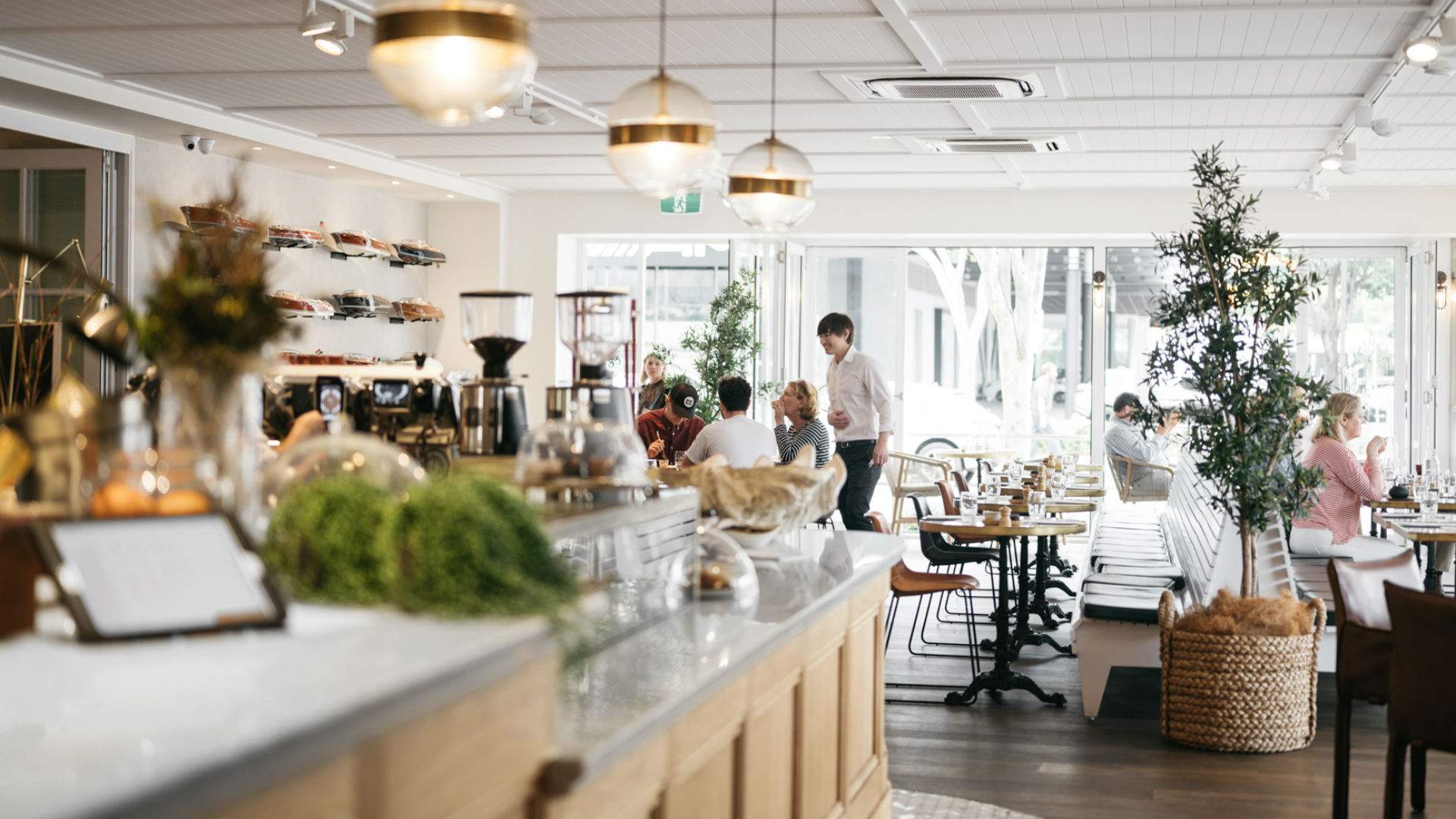 Brisbane's L'Americano Espresso Bar combines Vittoria's single origin beans (currently from Nicaragua but it changes seasonally) with a touch of the Oro blend in its cold brew. Head barista Julian Chai says this is a great intro to more complex styles of coffee, as it adds "some of those traditional dark roast characteristics that make it taste more like a coffee than a coffee juice".
If you're not keen to veer away from your usual coffee taste, iced long blacks, made with the usual espresso coffee blend, are becoming more and more popular, particularly in the hot summer months. According to Chai, Brisbane's love of black coffee, and iced black coffee, has grown by at least 15 percent in the last year or so. And, as you'll know if you've spent any time in an Australian bar in the last few years, coffee goes damn great in a cocktail. L'Americano Espresso Bar uses Archie Rose vodka, cold drip liquor, fresh espresso, vanilla sugar syrup and shaved chocolate in its espresso martini, and it goes down a treat on a hot day.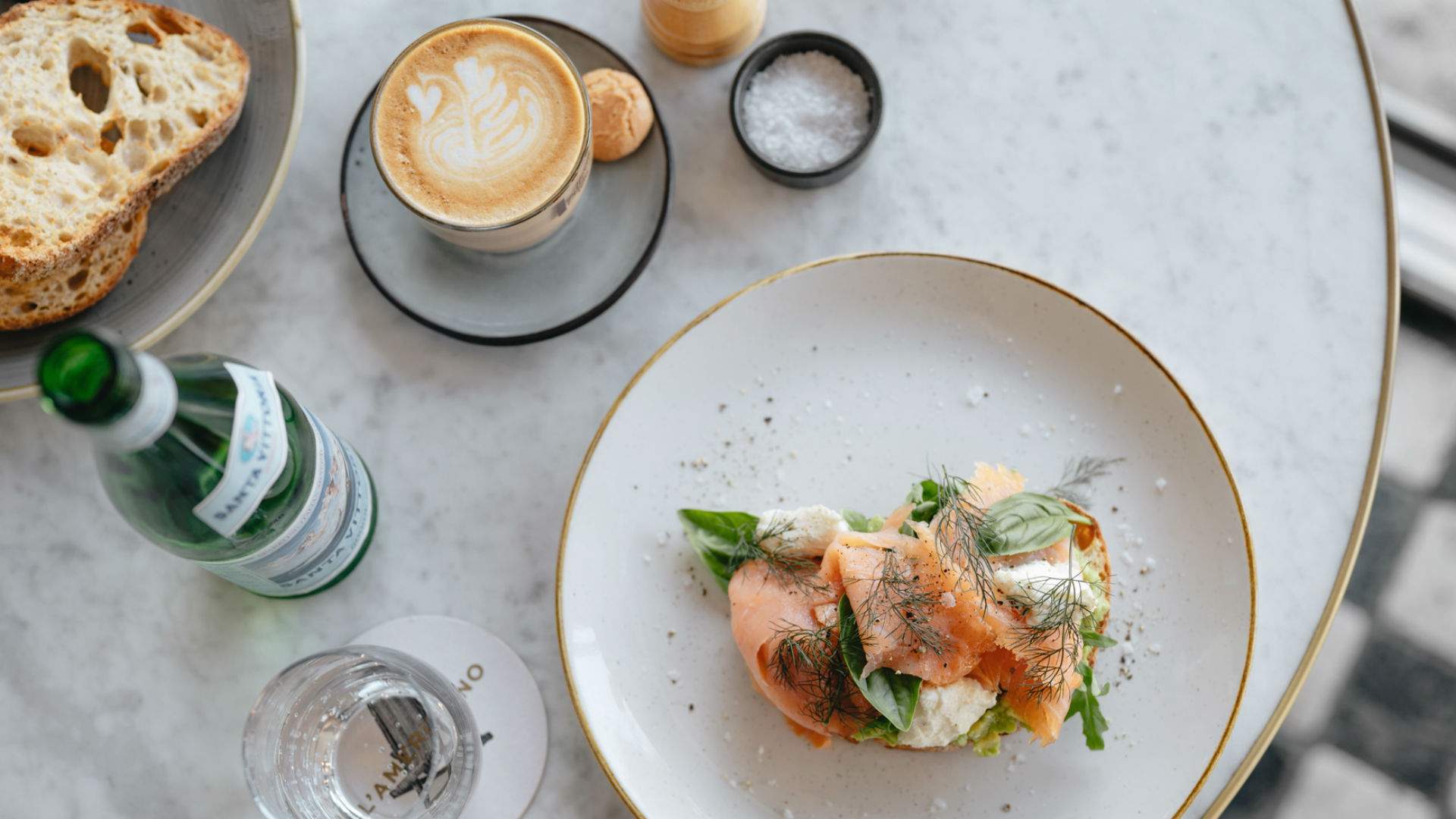 HOW TO PAIR IT
Replicating the European-style of espresso that first gripped Australia, L'Americano takes its cues from 1950s cafes on the Italian Riviera. It's all about a naturally sweet, easy-drinking coffee paired with fresh Italian-inspired dishes.
"As it can be quite bitter, coffee is a good aperitif or palate cleanser," says Chai. "It's good between meals or courses, or after your meal before the dessert."
Most people grab their milky coffees to go on the way to work, Chai says, skipping breakfast or pairing it with a pastry crafted by French patisserie La Bon Choix. If you have a bit of a sweet tooth, coffee is perfect alongside tiramisu or something else sweet — think Italian-style crepes with Nutella, bananas and ricotta or fruit toast.
If you're a little hungrier, Chai recommends skipping the latte, as the milk coats your mouth and could take away from some of the delicious flavours in your meal. In summer, order a cold brew or an iced long black to pair with a full brunch. L'Americano's brunch offering features two soft-boiled eggs and sprouted wheat sourdough toast with your choice of crispy bacon, roasted tomatoes, wilted greens and mushrooms; smoked salmon, cream cheese, olives and capers; or Sicilian caponata, greens, roasted pumpkin and basil pesto.
And if you're wanting to make your caffeine hit a little indulgent, pair your espresso martini with a crostini, an Italian-style open sandwich (think bruschetta) or as a sweet treat following a bowl of ricotta and spinach ravioli with 'nduja and green peas.

You'll find L'Americano Espresso Bar at 400 Wickham Street, Fortitude Valley. For more information and to check out the menu, visit the website.
Published on January 14, 2020 by Leisha Kapor