FOOD & DRINK
A Cupcake ATM Is Popping Up in Fortitude Valley This Month Thanks to The Mason Baker
The pink-hued jarcake vending machine will be dispensing baked treats three nights a week.
Cake sadly can't fix all the world's troubles, but it can provide a mighty fine temporary dose of sweetness. And if you like your baked treats by the jarful whenever the craving strikes — including when you're out and about — then The Mason Baker has just the thing for you throughout February.
The Brisbane-based company is known for its mason jars filled with cakes, including salted caramel, strawberries and cream, blueberry and lemons, chocolate ganache and sticky date pudding varieties. From Friday, February 5, though, it isn't just selling them and delivering them to your door — it's vending them out of a pink-hued ATM that'll be stationed at 6 Warner Street in Fortitude Valley.
You already know how vending machines work, of course, so you know how to get your hands on however many jarcakes your tastebuds demand. You'll just have to head by on Thursday, Fridays and Saturdays, in February — and after 5pm — because that's when the ATM will be up and running throughout the month.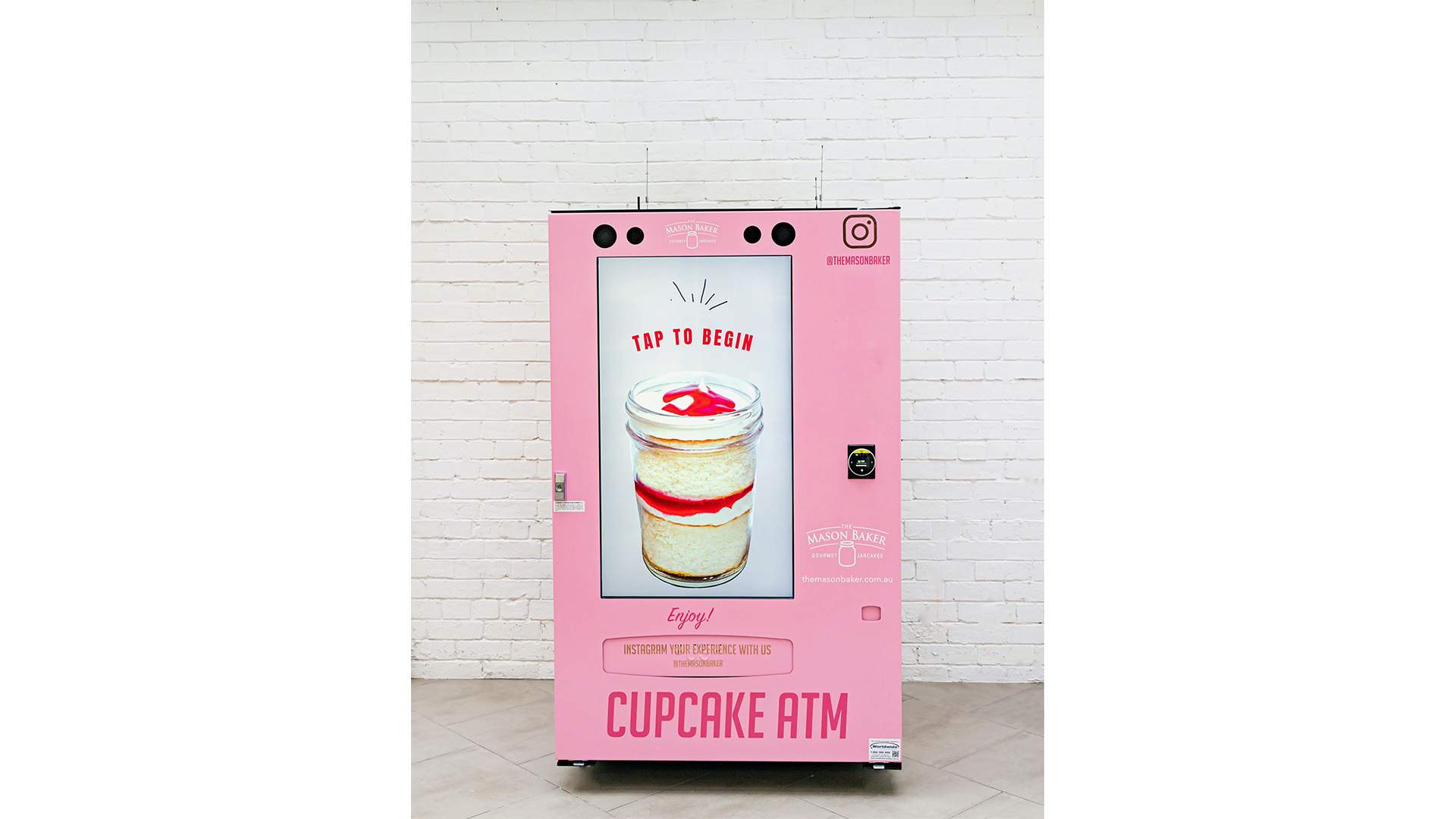 Yes, that means that you can grab an after-work cake snack, some dessert post-dinner or something sweet while you're bar-hopping late at night. And, while the Valley ATM will only be around for a month, The Mason Baker is hoping to pop up at other locations throughout the rest of the year.
When the company last brought its wares to Brissie's streets back in October last year, it did so via emergency boxes that folks had to spot around town, then break open — with the cakes inside available for free. This time, however, you will need to pay for your goodies. You'll still be tucking into a heap of cake in a jar, though, and making your inner dessert fiend rather happy.
Find The Mason Baker's cupcake ATM at 6 Warner Street, Fortitude Valley, from Friday, February 5 — operating from 5pm each Thursday, Friday and Saturday in February.
Published on February 02, 2021 by Sarah Ward