FOOD & DRINK
Bavay Distillery Is the New Small-Batch Spirits Joint Opening in a Century-Old Morningside Factory
The 120-seater spot will make and pour gin, vodka, rum and whisky — and serve up gin cocktail trees.
Unless you're an eastside local or you've made a visit to Comslie Reserve's tucked-away beach of late, you probably haven't paid much attention to the new Rivermakers precinct that's in development on the corner of Morningside's Lytton and Comslie roads. The riverside site is set to gain a new space called Heritage Quarter, too — giving the location a hefty revamp, but still keeping its existing old buildings.
In one such structure — the 1920s-era the heritage-listed Commonwealth Acetate of Lime Factory, in fact — the precinct will welcome a new small-batch distillery. Bavay Distillery even takes its name from distiller and chemist August de Bavay, who was commissioned by the Queensland Government to design and build the factory more than a century ago. So yes, nodding to the past while giving the space a makeover is firmly on the menu.
"Many distilleries today are focused on turning traditional distilling methods on its head, which has been great for reviving the local spirit industry," says co-founder Scott Yates. "However, at Bavay our focus is on honouring the origins of distilling and making spirits as they were 100 years ago."
When it opens its doors in early December in the factory's original stillhouse — which helped whip up booze a century back — Bavay Distillery will both make and pour small-batch gins, vodkas, rums and whiskys. As well as serving spirits for all tastes, it'll host blending masterclasses to teach Brisbanites the tricks of the trade. And, it'll offer custom coopered miniature barrels so that you can age your own blends.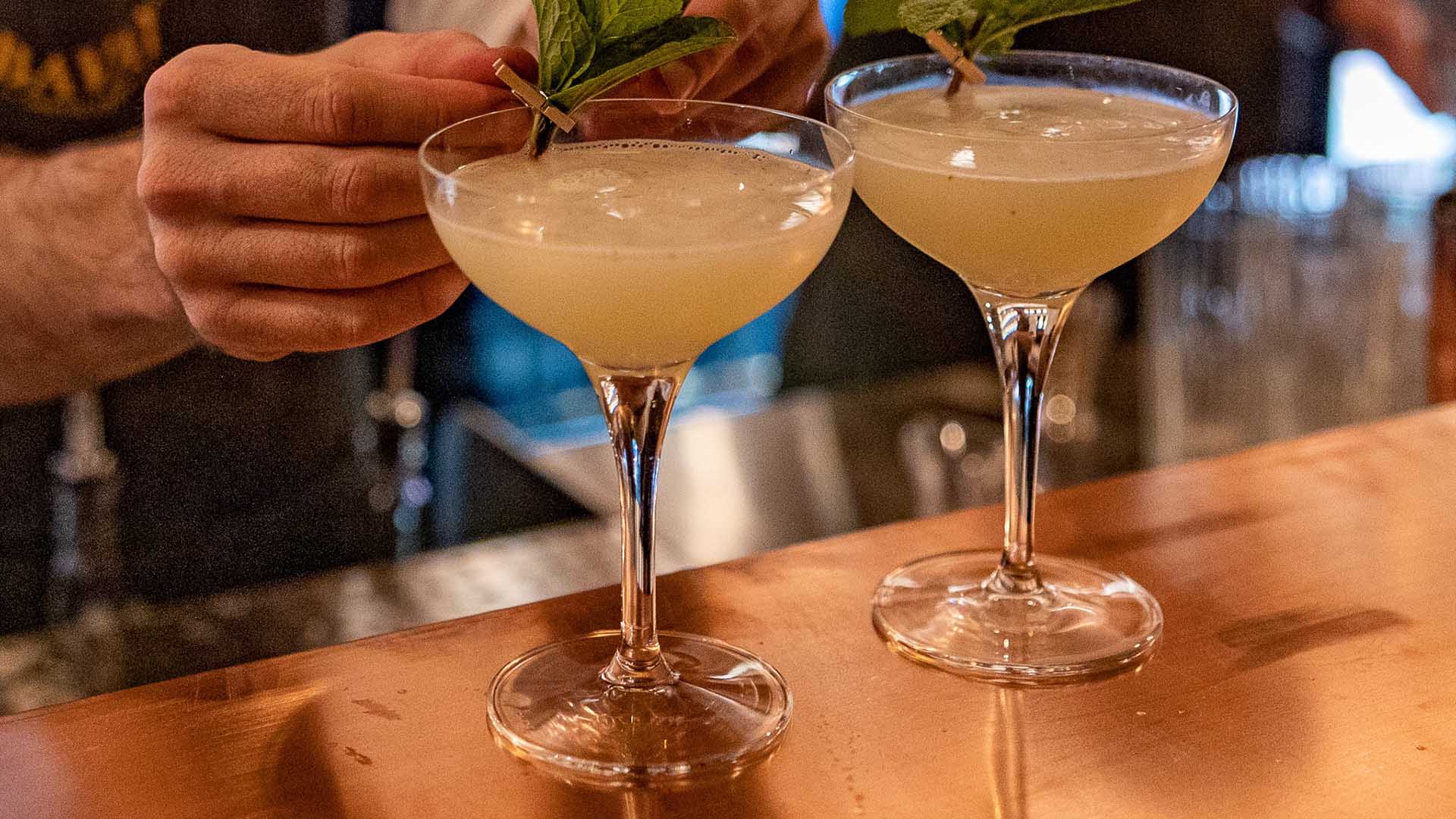 The design and vibe will also nod backwards; think: Great Gatsby-era flourishes in the sprawling bar space, which'll fit up to 120 patrons. A copper top bar, greenery aplenty and drop lighting are key interior features, and guests won't miss the 500-litre copper pot still that's been dubbed Monica. Outside, there'll be alfresco seating.
Something that definitely didn't exist 100 years ago: gin cocktail trees, a tiered option that'll be available to groups.
Food-wise, Bavay will serve tapas-style bites — or patrons can check out fellow Heritage Quarter tenants, such as the already-open Low n Slow Meat Co and the soon-to-open Revel Brewing Co.
Bavay Distillery is set to open at the Heritage Quarter precinct in the Rivermakers development, 500 Lytton Road, Morningside, sometime in early December — we'll update you with an exact opening date when it's announced.
Published on October 25, 2021 by Sarah Ward