FOOD & DRINK
Seven Welcoming Date-Night Spots in Brisbane For When One of You Eats Plant-Based But The Other Doesn't (Yet)
The city's finest spots for a meat-free meal.
in partnership with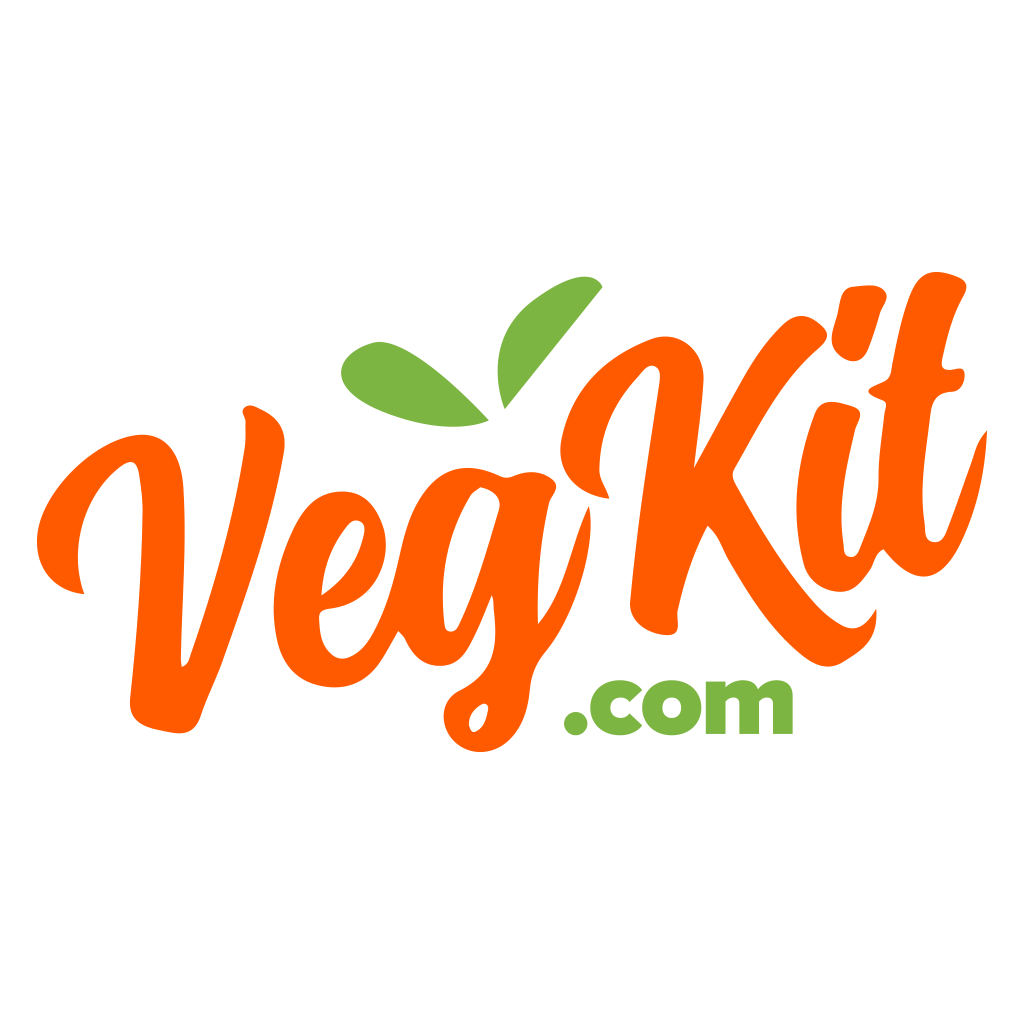 We have to make choices about what we eat multiple times a day. Add a partner with a different diet to you into the equation and things can get even trickier. But that doesn't mean you can't enjoy date night together.
Whether it's for health reasons or to help the animals and planet, plant-based eating is becoming more and more popular. And Brisbane has some pretty awesome venues that cater to the herbivores among us.
Together with Vegkit, we've selected seven that you should check out. These venues are kind to animals but big on flavour, making them the perfect places to bring your OSO (omnivorous significant other). Who knows? Some of those dishes might even be enough to change their meat-eating habits.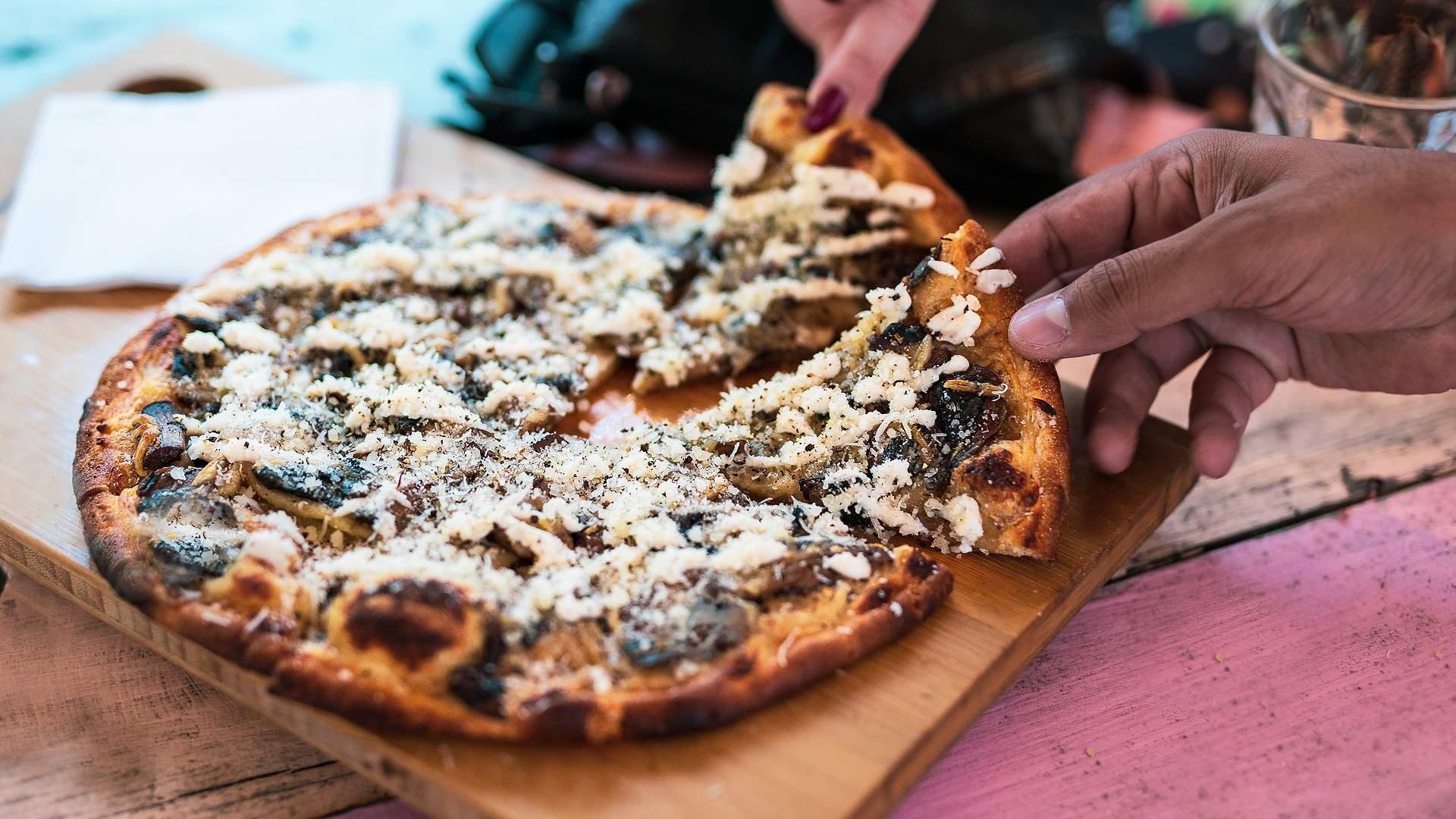 Booze, jaffles and lots of friendly dogs to pat? Yes, please. Fitz and Potts has been a go-to bar for northside locals for years now and, since switching to a completely plant-based menu, its popularity has only grown. Tuck in to the likes of mushroom pizza, pumpkin arancini and gyoza, or try one of the rotating jaffle flavours on offer with vegan cheese, faux meats and grilled vegetables. Pair your snacks with a craft beer, a cocktail made from Australian boutique spirits or a glass of local organic wine. Your partner will be too focused on the drinks list to notice there's no meat on the menu.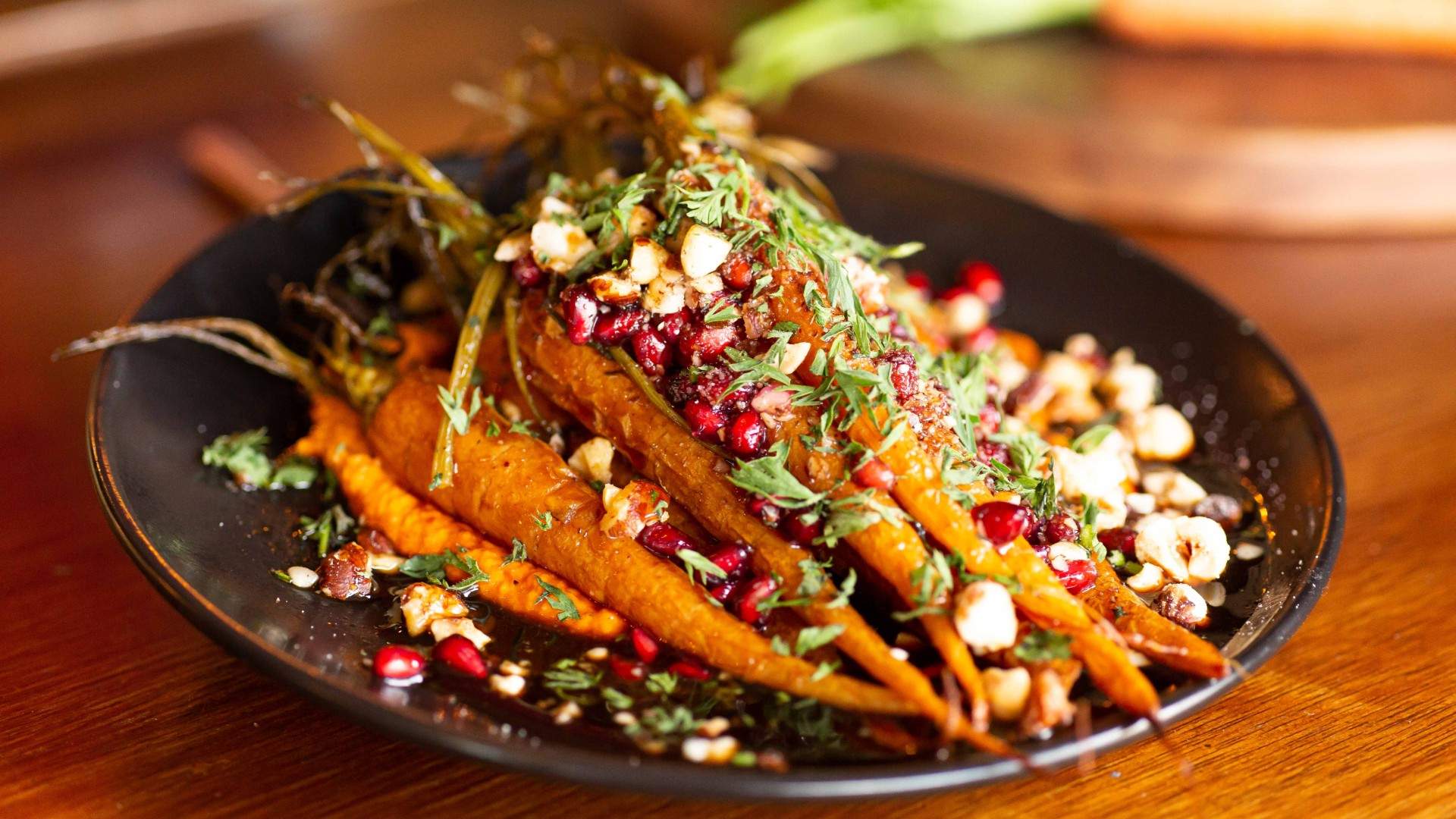 YOU CAME AGAIN, WEST END
You Came Again is all about creating a community-focused space, free of judgement but full of game-changing veggies. The menu here is completely plant-based and designed to show diners how great plant-based meals can be. You'll find reimagined bar food classics using vegetables and plant-based cheeses — think toasties, lemon popcorn cauliflower bites and harissa-roasted carrots with red pepper hummus — best enjoyed with a drink in hand. And on the sweeter side, there's vegan lemon meringue, a chewy walnut brownie and a vegan cheesecake that changes monthly.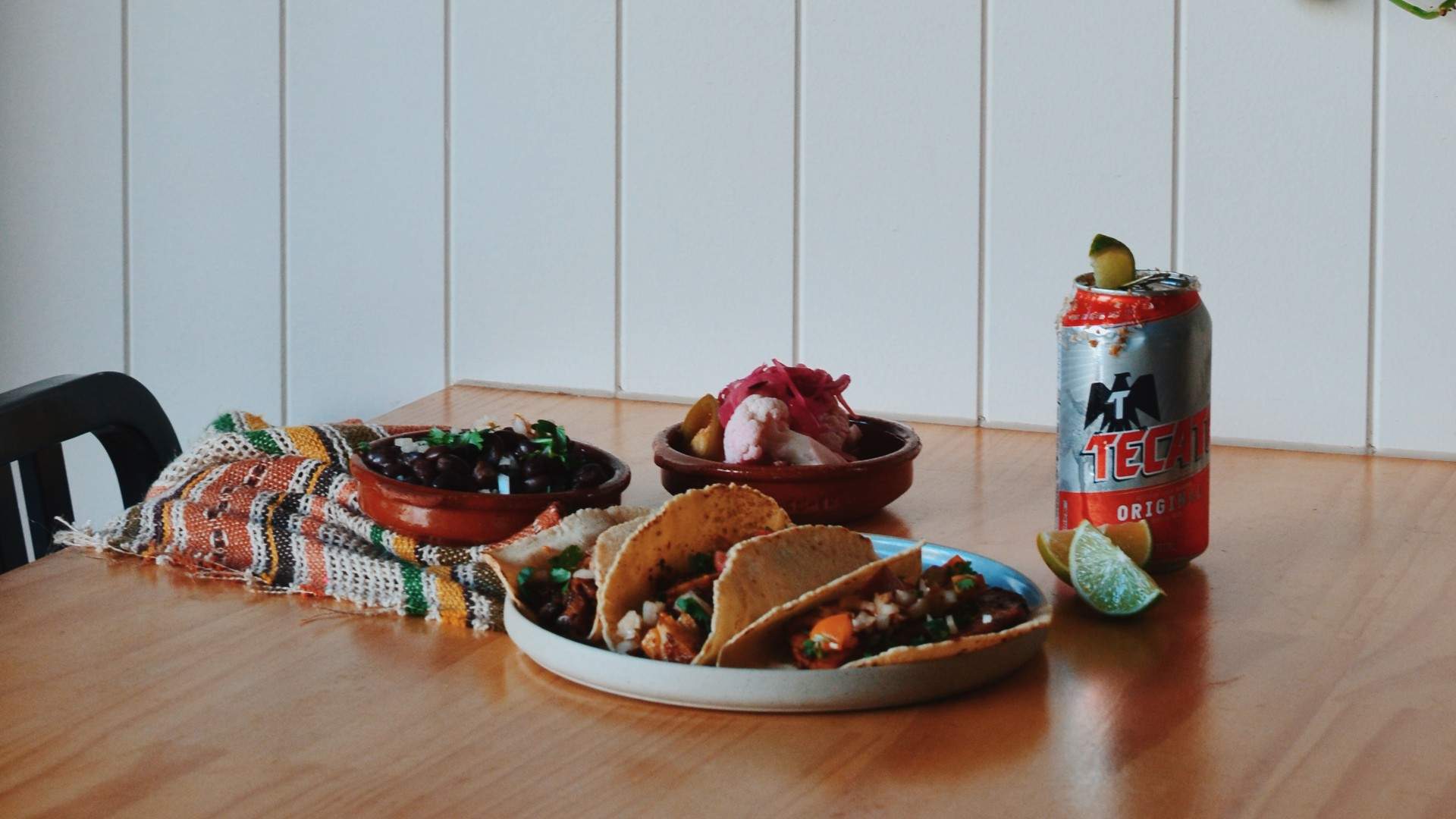 EL PLANTA, SOUTH BRISBANE
The team at El Planta does an amazing job of making sure nobody misses meat when dining there. Everything served here is 100-percent plant-based and made from scratch, including traditional tortillas. The El Planta menu changes weekly and, while it's always simple, it's certainly never boring. Try ceviche made using hearts of palm, capsicum and corn; El Planta's take on classic pescado (fish) tacos; or elote, fried spiced corn ribs. Can't decide on what you and your beau should eat? Ask for the Feed Me banquet and let the kitchen do it for you. Whatever you end up eating, make sure you wash it down with one of the restaurant's six margaritas — the grilled pineapple version is our pick.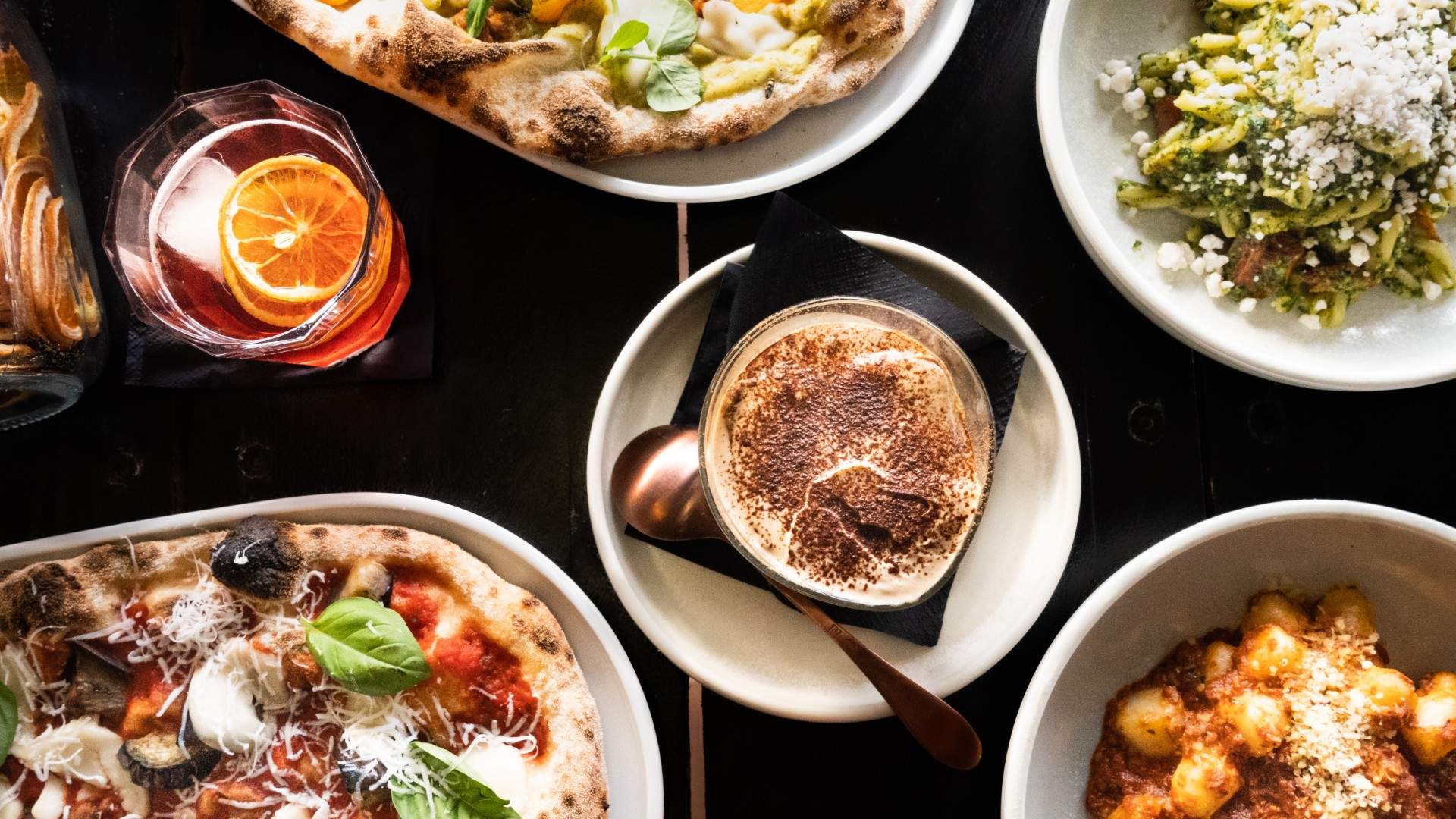 NONNA'S NIGHTMARE, WEST END
Looking for plant-based Italian food your partner, mates or even your nonna will be able to get around (eventually)? That's what you can expect at Nonna's Nightmare. Cosy up with pizzas, pasta and comfort food made for feeling good about your choices. Locally sourced ingredients come together to make dishes like gnocchi al ragu (made using Beyond Meat bolognese), ravioli al tartufo with mushroom and truffle and sourdough pizzas. If you really want to see nonna get cranky, order the Italian Nightmare pizza, topped with grilled pineapple, vegan bacon, chilli and lime salsa (yep, really). If only a burger will cure your cravings, there are four options to choose from, including one stacked with eggplant parmigiana. And if you somehow have room for dessert, check out the pistachio-infused ricotta cannoli. This is definitely not the kind of place you'll leave hungry.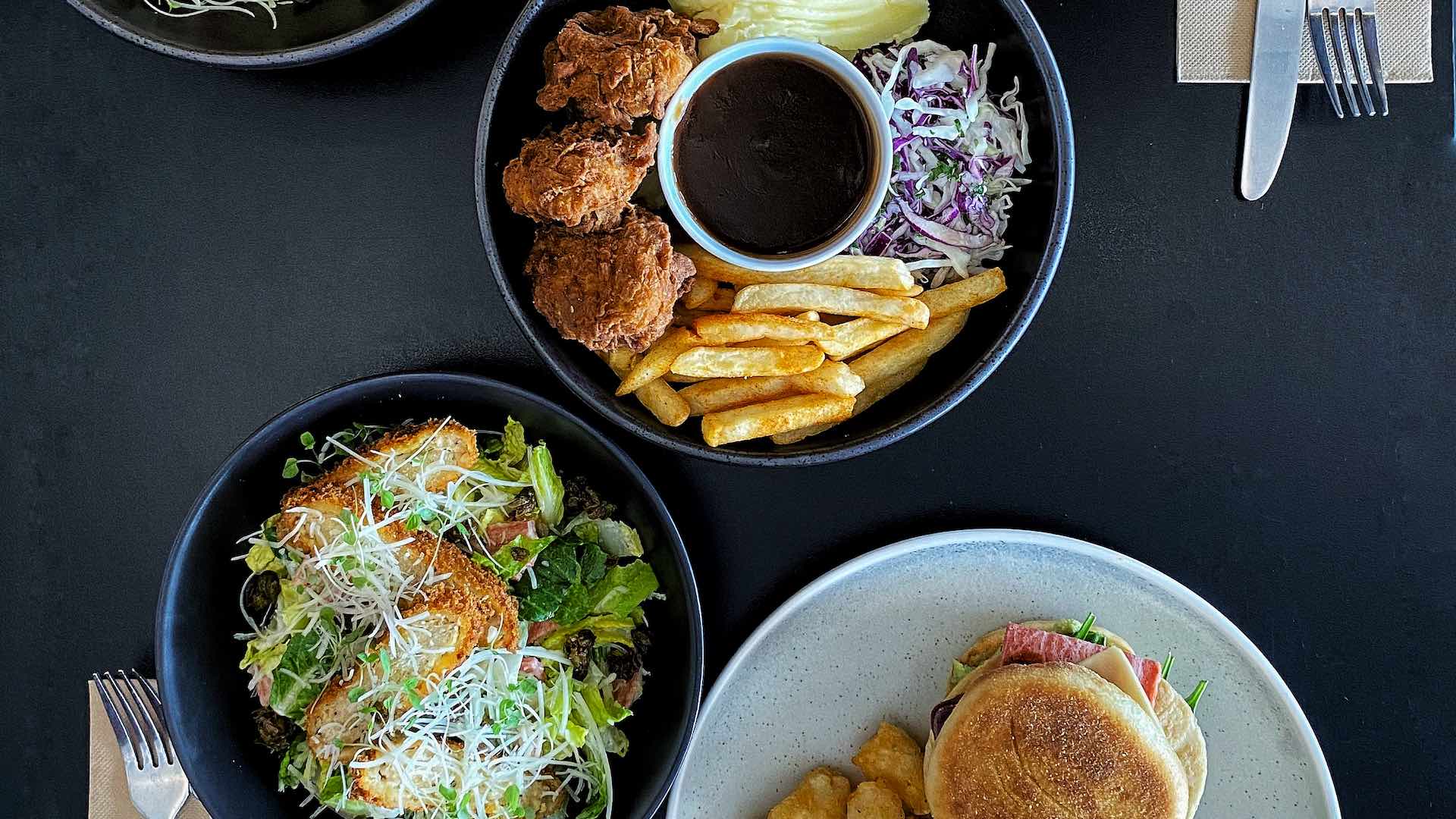 YAVANNA, PADDINGTON
One of the OG completely plant-based venues in Brisbane, Yavanna has been around long enough to know how to make meat-free dining easy for all. The first step? Make your menu indulgent AF. The team here does a mix of veggie options and faux meats, slinging everything from mac and blue cheese to burgers stuffed with crispy chicken or charred tofu and pickled beetroot. There's no shortage of activities in Paddington that make Yavanna the perfect addition to your date plans — head here for brunch after a spot of op-shopping and try the spiced pumpkin pancakes, or pop by for a beer and a burger in the evening before catching a game at Suncorp Stadium.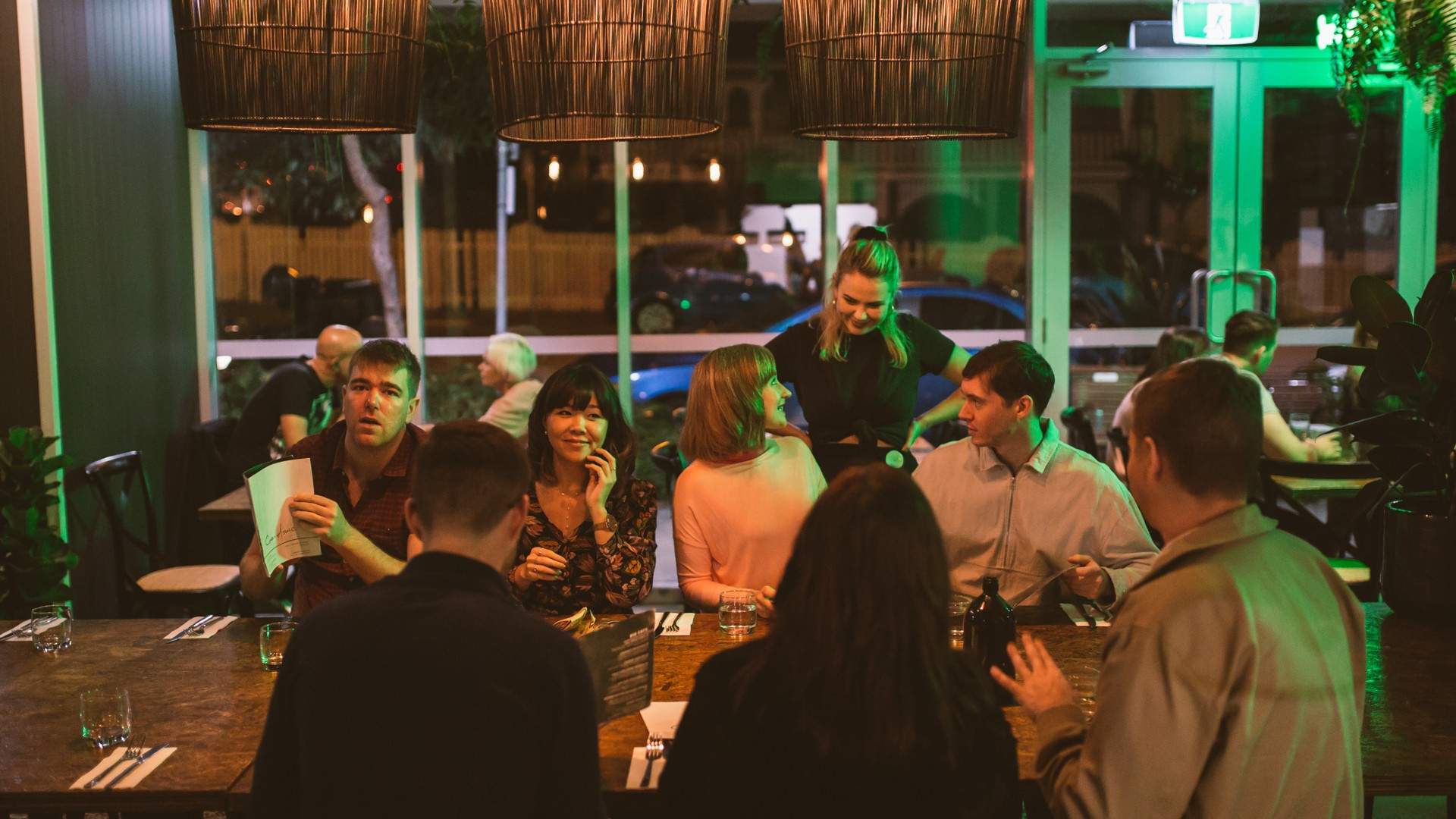 GREENHOUSE CANTEEN AND BAR, SOUTH BRISBANE
Greenhouse Canteen and Bar boasts that it's "cruelty free and killing it", and you know what? It is. This plant-based and gluten-free bar and diner is all about making dishes that are equal parts delicious and creative. When you visit, go down the indulgent path with pumpkin alfredo gnocchi or pecan pie served with cashew cream. Or, try something healthier with raw pesto zucchini noodle pasta and kale caesar salad. With so many options, both of you will be able to find something to tickle your fancy.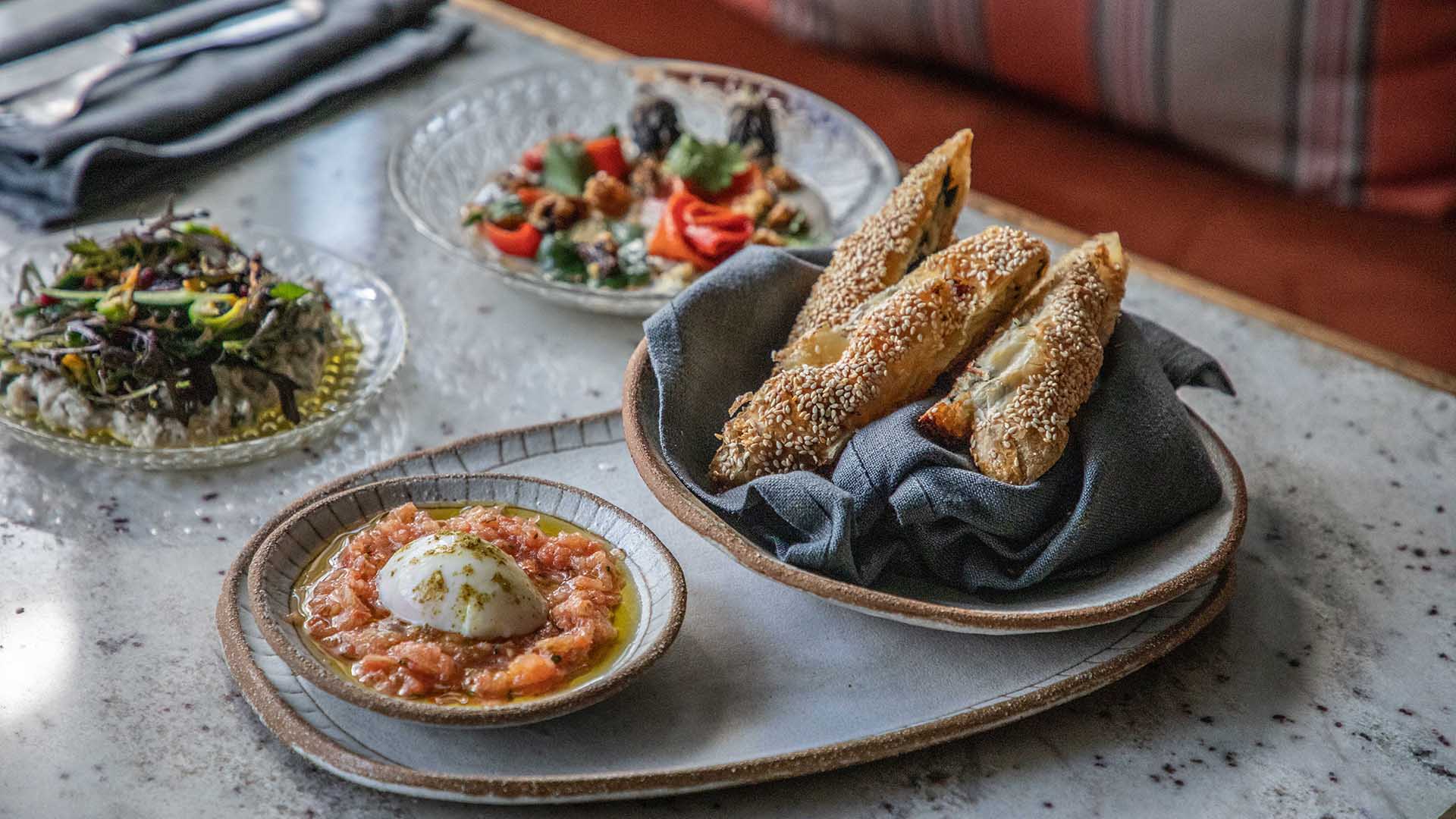 ZA ZA TA, FORTITUDE VALLEY
In early 2020, Ovolo The Valley's Za Za Ta made its Israeli-inspired offering completely vegetarian — a move that proved so popular that Ovolo's full suite of bars and restaurants around Australia and Hong Kong followed suit. But Chef Roy Ner's conscious lineup doesn't end there, with many of the dishes also being vegan. The food is hearty and distinct with share plates made to satisfy big time. Start with a silverbeet and Fine Cultures plant-based feta borek with tomato salsa, before moving on to cauliflower shawarma with pickled fennel and apple, and charred sweet corn with tahini. With dishes like these, who needs meat anyway?

For more plant-based dining and recipe inspo, head to the Veg Kit website.
Published on October 08, 2021 by Cailin Sheppard