FOOD & DRINK
Brisbane Good Food Month Has Announced Its Tasty Menu of 2020 Events
Including yum cha paired with Gelato Messina's desserts, an acclaimed Noosa pop-up making a Brisbane appearance, and a weekly oyster and martini night.
Just a few short months ago, hopping around Brisbane to eat and drink at a variety of different restaurants and bars was completely off the menu. When July rolled around, that meant that the city's annual Good Food Month couldn't take place in its regular slot — but, thankfully, it's now unleashing its hefty program of food-filled events in November.
If you've spent this year becoming weary of your own home cooking, you'll be particular eager to sink your teeth into the culinary festival's sizeable spread. Good Food Month is operating under COVID-19 safety measures, of course, which means social distancing, limited capacities and staggered arrival times; however, it's still serving up everything from yum cha paired with Gelato Messina's desserts to a Brisbane appearance by an acclaimed Noosa pop-up.
The idea of tucking into dumplings and gelato has probably already inspired a few grumbles from your stomach, and that's on offer at the event's yum cha high tea at Donna Chang. As well as the restaurant's dishes, it'll feature gelato versions of mango pancakes, baos and bubble tea — and everyone will get a whisky cocktail as well.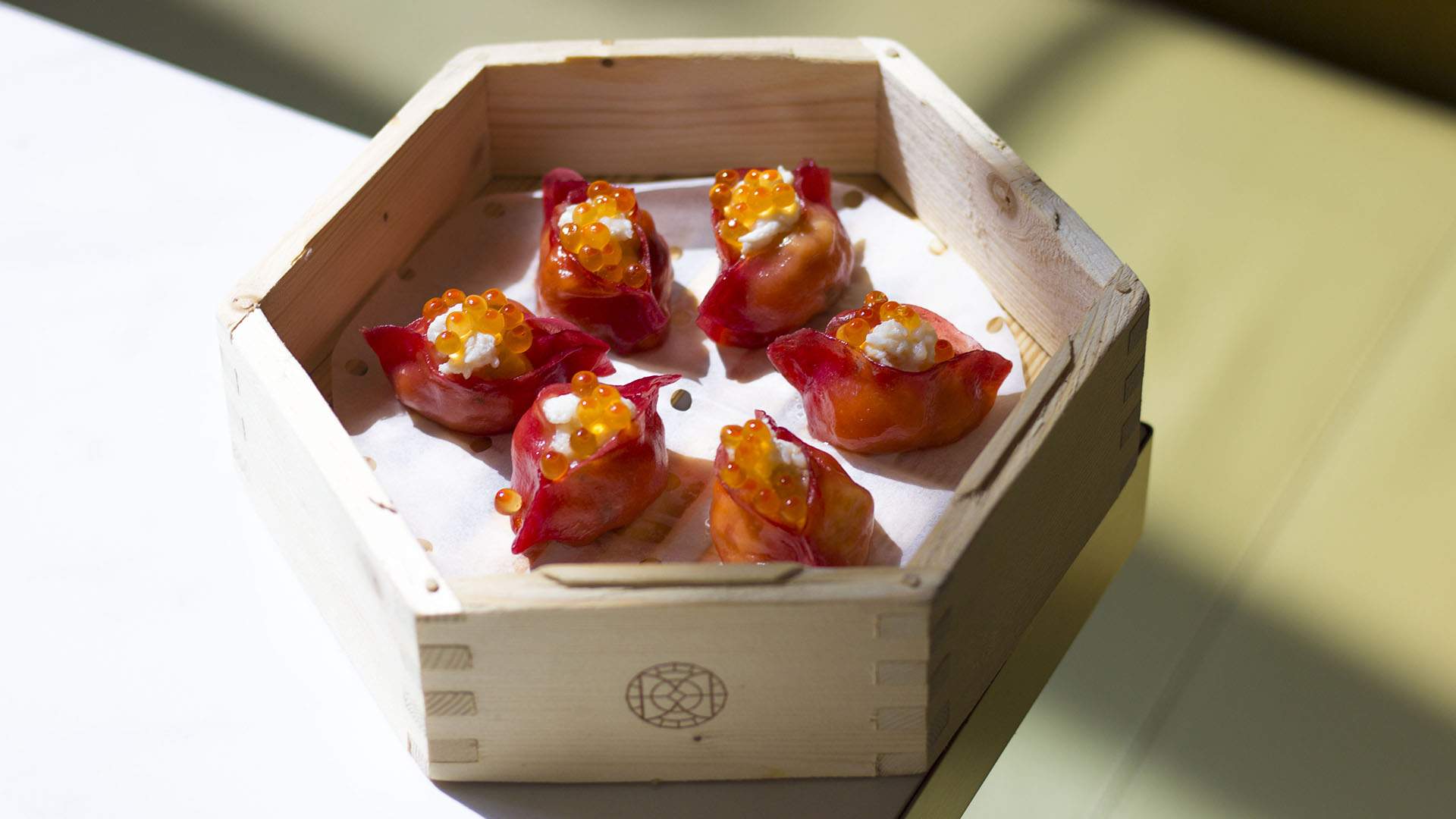 If haven't made the trip north over the past few months to check out Esme, the latest venture from ex-Arc Dining Chef Alanna Sapwell, then you'll be pleased to hear that it's coming to Brunswick Street's Baja Restaurant for two sittings. Choose between lunch and dinner, then eat multiple courses of Sapwell's dishes as paired with wine and beer.
Other highlights from Good Food Month's program include the annual Young Chef's Lunch, this time taking place at Za Za Ta Bar & Kitchen; a decadent three-course brunch featuring Moreton Bay bugs and bottomless prosecco at riverside restaurant Patina; both learning about and eating Three Blue Ducks' recipes, as guided by Head Chef Jensen Brouwer; and feasting your way through a dinner party at Stanley with the Howard Smith Wharves restaurant's Louis Tikaram and his former colleagues Adam Wolfers (Gerard's Bistro) and Alex Munoz (Labart).
Or, if you'd the type of person who'd rather mosey along to a regular event whenever the mood suits — rather than a once-off meal — The Golden Pig is doing $45 banquet lunches every Friday and Saturday in November, Walter's Steakhouse is pairing three courses with three martinis on Wednesdays, and The Gresham is devoting Thursdays to freshly shucked oysters and martinis. Pour Boy is also doing daily local-focused lunches, while Popolo is hosting picnics at South Bank's River Quay Green every Friday and Saturday evening.
Brisbane Good Food Month 2020 runs throughout November. For more information, or to buy tickets, head to the event's website.
Published on October 22, 2020 by Sarah Ward