Coming Soon: Lait Noir Is Edward Street's Sleek New Paris-Inspired Coffee and Pastry Spot
The new addition to Brisbane's CBD will start serving Toby's Estate coffee and raspberry almond coconut tarts from mid-March.
If you spend your weekday working hours in Brisbane's CBD, you're likely always looking for ace coffee spots. Everyone has their favourites, but variety is the spice of life and the best way to break up the nine-to-five grind. So, from mid-March, you might want to add inner-city newcomer Lait Noir on Edward Street to your caffeine-and-pastry rotation — especially if you like filling your breaks with sleek surroundings.
Feel like getting a taste of Paris over a Toby's Estate coffee and a raspberry almond coconut tart, too? That's also on the menu at this fresh addition to 144 Edward Street, which is taking over the space previously home to Roll'd Vietnamese. Lait Noir takes its cues from French cafes, complete with luxe decor designed by Outkast. Here, you'll get a caffeinated brew beneath seven-metre-high ceilings and over A-grade marble bench tops.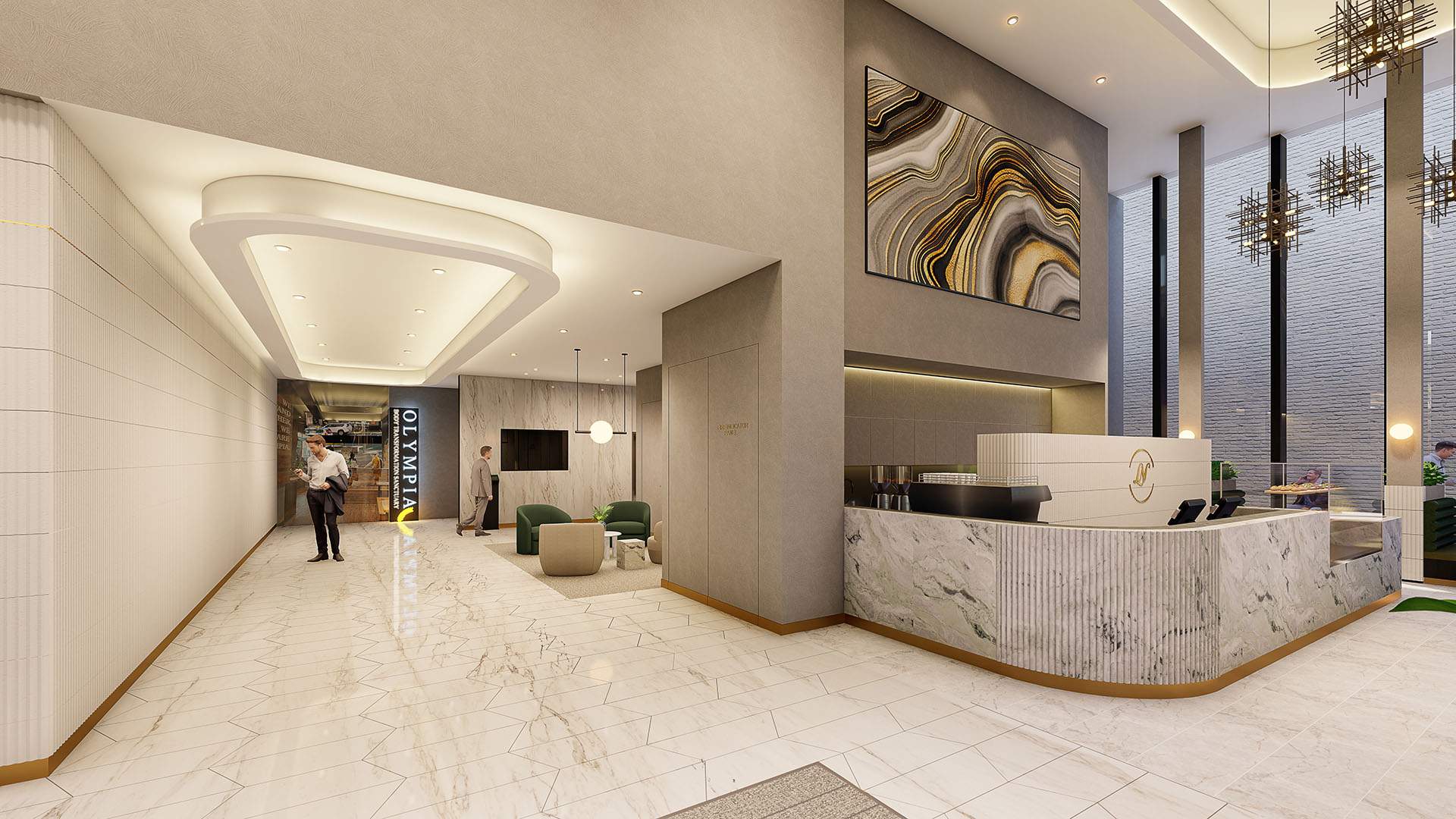 "I have lived in Brisbane for ten years, and there has never been a go-to destination for takeaway or dine-in on the finer side in the CBD," says Charlotte Bourguignon, Lait Noir's Operations Manager.
"We will launch Brisbane's first Parisian-style dining with guests able to watch the hustle and bustle go by from their seat."
"We are so proud to be opening our doors for workers, visitors and locals to experience a little bit of Paris, right here in the CBD. We pride ourselves on quality and service, with all of our pastries and desserts made with true French ingredients from some of the best French suppliers in Brisbane. Our oven is world-class and trust me when I say all of Brisbane need to taste one of our pies."
That oven is Queensland's first Unox Speed-X oven, and it'll be pumping out a hefty range of baked goods. Lemon muffins, apple tarts and mini French doughnuts sit among the sweet bites, while quiches, frittatas and beef bourguignon pie are highlights from the savoury range. And, from a dessert-focused range, lemon meringue tarts, passionfruit tarts, choc-fudge caramel brownies and carrot cake are sure to tempt tastebuds.
Lait Noir will also do salads, including a roasted vegetable option, plus sandwiches, toasties and wraps. The cheesy egg and bacon croque toastie instantly sounds like a must-try.
If you happen to work in the building, it's also planning to do a concierge service for tenants.
Find Lait Noir at 144 Edward Street, Brisbane, from mid-March — operating from 6.45am–5pm Monday–Friday.
Concrete Playground Trips
Book unique getaways and adventures dreamed up by our editors