Coming Soon: Viva La Cali Is Fortitude Valley's New Laneway Bar and Restaurant From the 1st Edition Crew
Banh mi-inspired tacos, beef tartare with jalapeños and chilli mango coconut slushies are on the menu at this newcomer to California Lane.
When Marc Grey and Steve Maiden launched their first venue in Fortitude Valley's California Lane, they leaned into Grey's fondness for comic books, theming 22-seater 1st Edition around caped crusaders in its decor and menu. Less than two years later, they're adding a second venue to the same stretch of pavement off McLachlan Street, and also going all in on a concept. Indeed, when Viva La Cali opens its doors to kick off winter, it'll be in the perfect location.
California Lane was always going to welcome a California-inspired joint at some point, and Viva La Cali is that place. Set to start greeting patrons from Saturday, June 3, it sees Grey (Destino Sanctuary Cove) and chef Maiden (Baja Fortitude Valley) team up with fellow hospitality figure Morgan Webster to celebrate the cuisine and vibe of southern California — and, reflecting the region, to mix dishes from Central and South America into the menu as well.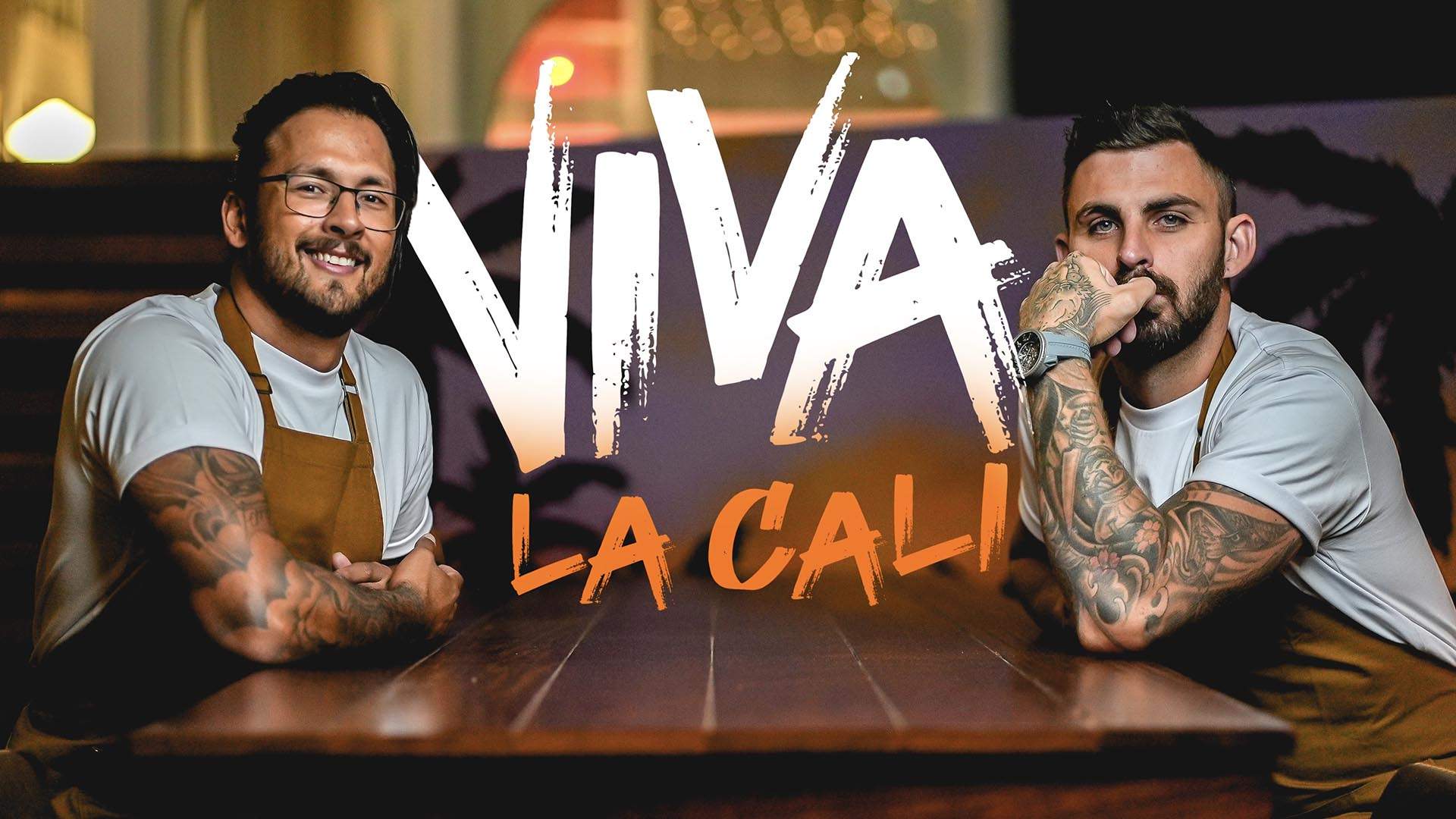 At this bar and restaurant, diners can chase an endless summer to match Brisbane's usually sunny climate. The palm tree-heavy artwork by Steen Jones, which wraps around one side of the venue including under the bar, heartily champions that mood. So does the setup in the 80-square-metre space, thanks to an openair and undercover abode that caters to 50 folks seated — including at a sizeable communal high table — or 70 cocktail-style.
The menu unsurprisingly heroes tacos while also getting creative. A banh mi-inspired taco made with pulled chicken, pickled veg and chicken pate tops the must-try list, alongside pork jowl with fermented cabbage, apple wild rice and smoked yoghurt; fish ceviche with cucumber, pickled jalapeño and pomegranate; and beef carnitas with pineapple habanero salsa. Diners can also look forward to snacks such as Peruvian empanadas, beef tartar with egg yolk and the Viva La Cali's take on popcorn chicken with chimichurri.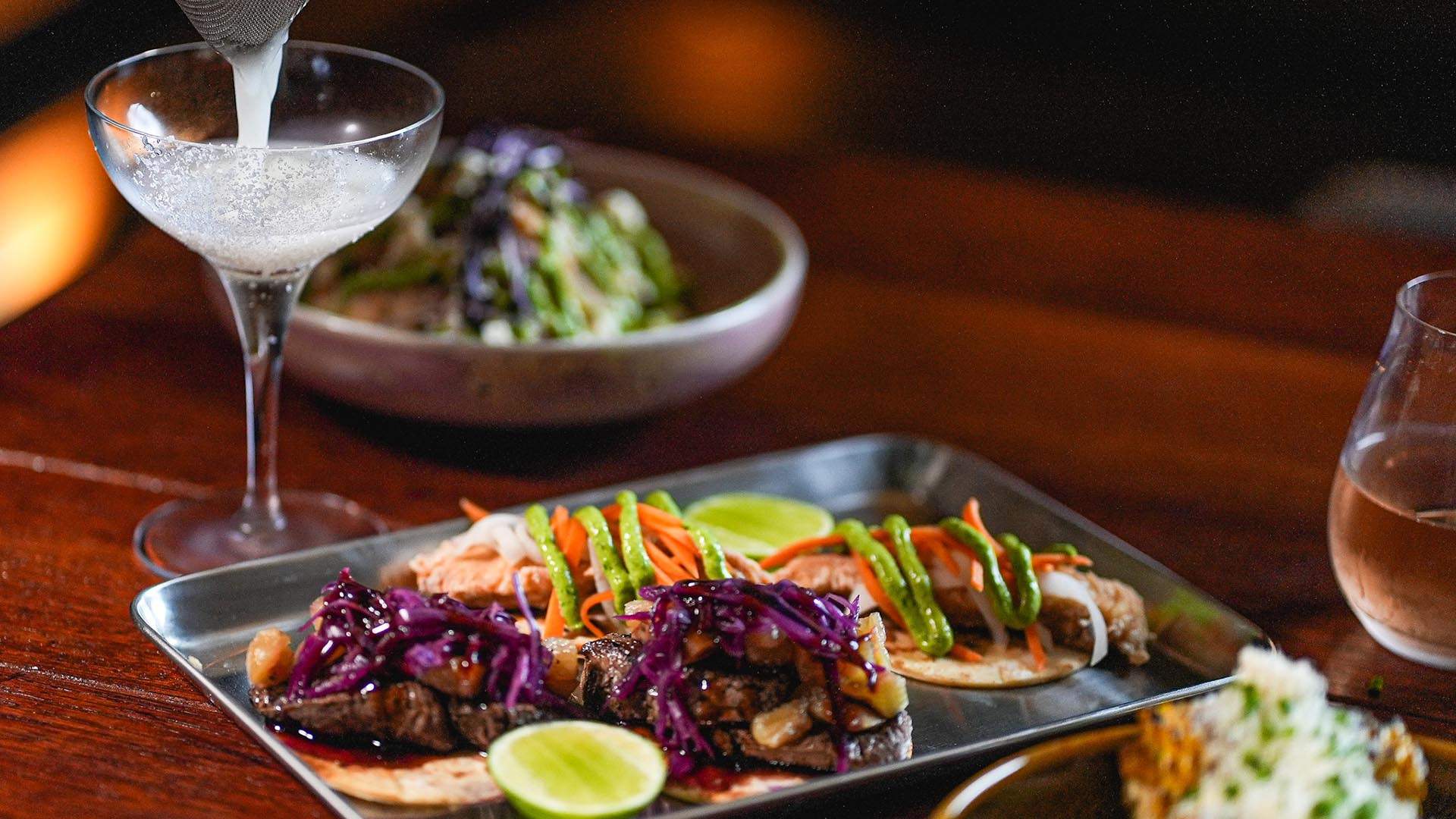 Short ribs, wagyu smoked in-house with cherry and apple wood (then paired with cactus salsa), and spiced eggplant with cacao mole are highlights among the bigger dishes, while the dessert options include picarones, aka crispy fried Peruvian doughnuts.
"As chefs, we strive to create dining experiences that are vibrant, fresh and, in our case, a little bit quirky. It's about delighting the senses and pushing culinary boundaries," says Maiden.
"When it comes to my favourite dishes, I simply can't resist the King River wagyu and the spiced eggplant."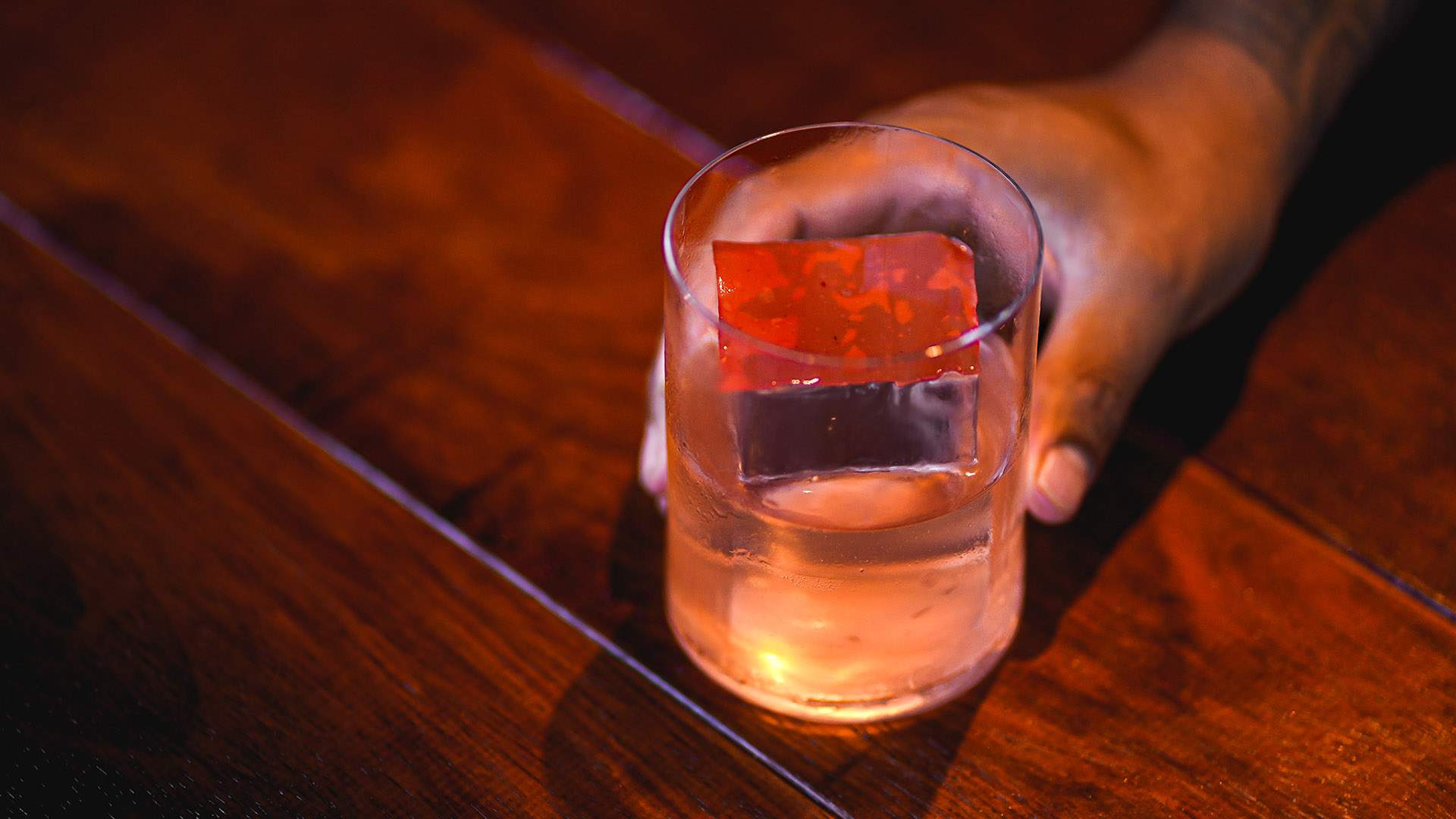 To wash all of the above down, margaritas are Viva La Cali's signature sip from a tequila-centric drinks list. Whether you go with the classic sip whipped up with house-made orange bitters, a version with coffee lime agave or a Tommy's, you'll be picking from a range featuring tipples that require a comprehensive gastro process to come to fruition — a source of pride for the venue's team.
Among the standouts: the Watermelon Margy Hiiiii, made with house-made watermelon cordial and a natural watermelon rind sour strap; the Bugs Bunny Margarita, which uses house-made sour carrot juice; and chilli mango coconut slushies.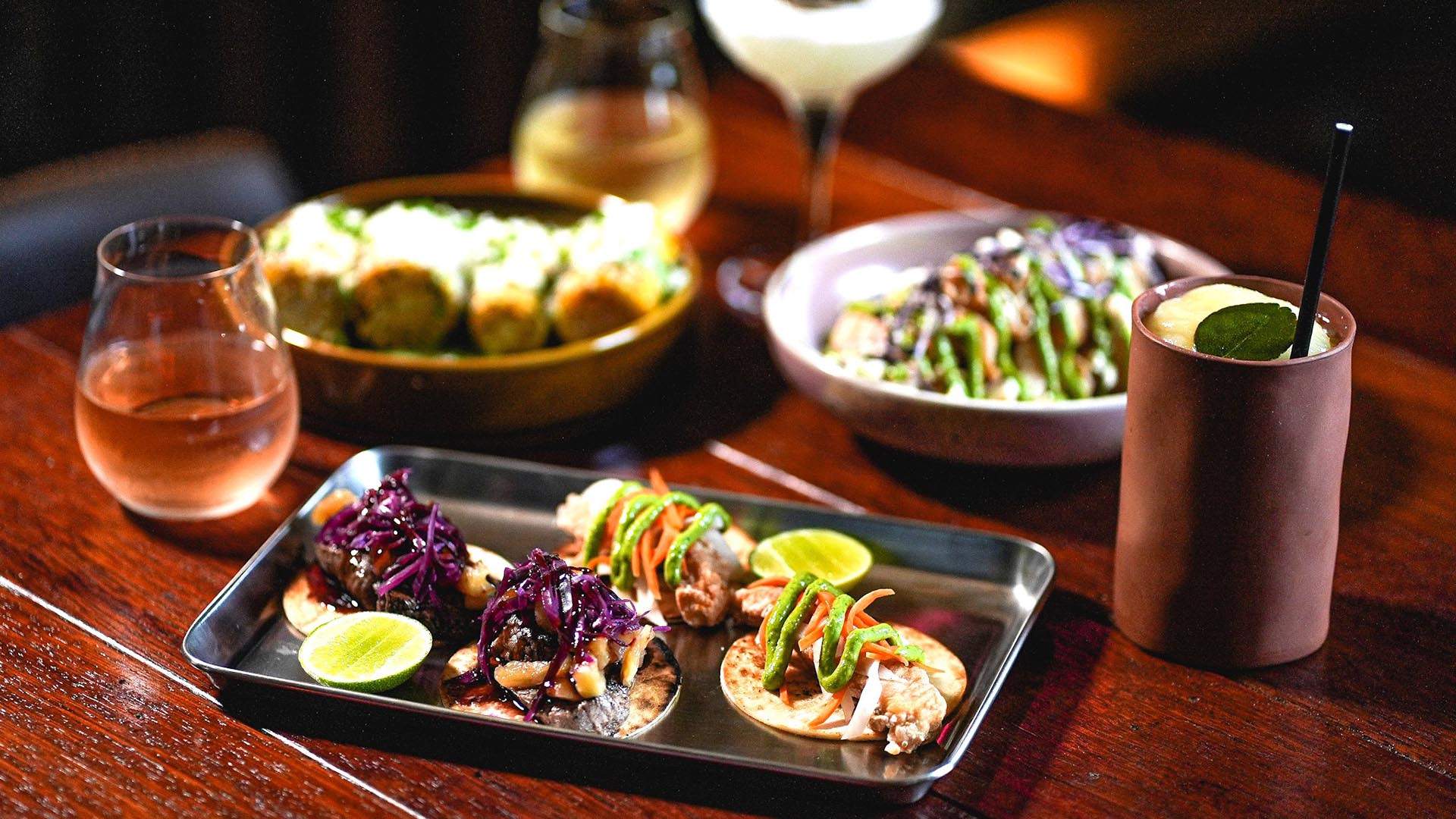 Operating Wednesday–Sunday, Viva La Cali will also do $79 two-hour bottomless margarita and bottomless taco sessions on Sundays, and host California Lane laneway parties with live music, and local chef and kitchen takeovers.
"Above all, our ultimate desire is for our guests to embark on a flavour-filled journey. We want them to feel a sense of casual relaxation, fun and energy. Picture Sundays with a contagious laneway party vibe, all while upholding our uncompromising standards of quality. We want to make a first great and longlasting impression," says Grey.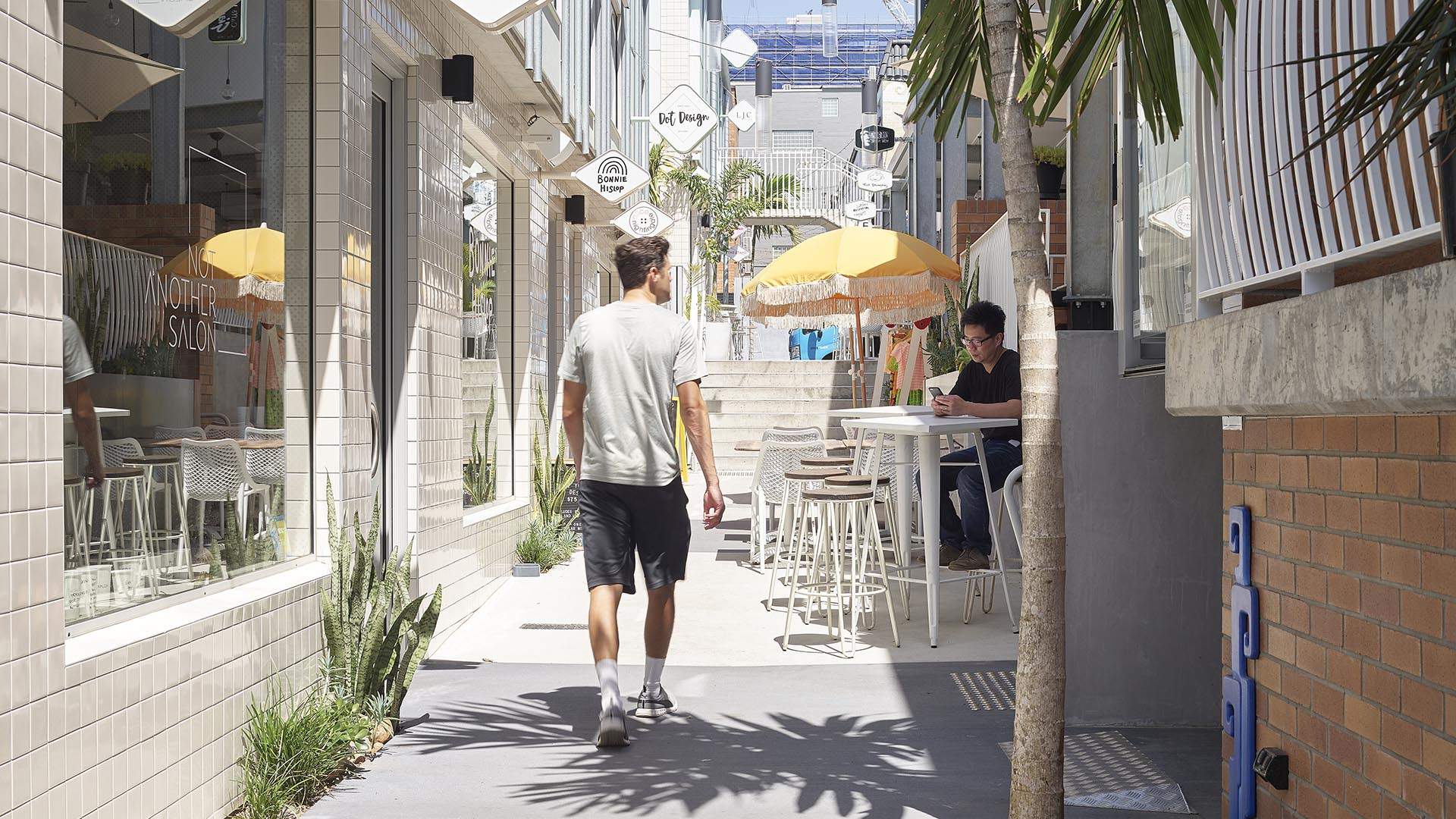 Find Viva La Cali at California Lane, 22 McLachlan Street, Fortitude Valley from Saturday, June 3 — open 5pm–late Wednesday–Thursday and 12pm–12am Friday–Sunday.
Concrete Playground Trips
Book unique getaways and adventures dreamed up by our editors