Concrete Playground's Guide to Getting Into the Halloween Spirit When You're Over 25
If you're pushing 30 and still unsure how to get into the spirit of Halloween, let us guide you.
in partnership with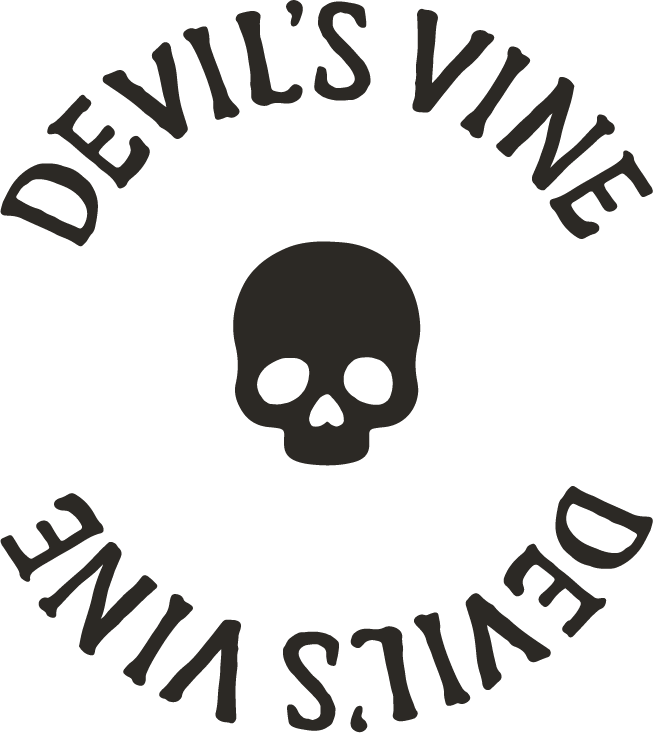 Halloween: love it or hate it, there's no doubt it's growing in popularity here Down Under. And after two years spent on our couches, we'll be damned if we don't use any holiday as an excuse for a celebration.
When you're at uni, throwing on a half-assed costume and heading to some sticky beer-soaked party seems like the height of a good time. But if you're reading this you're probably in the over-25 set and would way rather relax on your couch solo than freeze your tail off at a random party in some Reject Shop number — or even worse, watch your friends' kids run around on a sugar high.
So we're here to help. We've teamed up with the devilish minds at Devil's Vine to pen a guide to getting into the spirit of things this Halloween — think delicious dining options, movie marathons and costumes guaranteed to impress.
HOST A SPOOKY (YET SOPHISTICATED) HALLOWEEN SOIREE
Sipping beer out of plastic cups is out — sipping a juicy red at a dinner party with friends is in. Luckily we've got just the ticket: a Devil's Vine wine-soaked Halloween dinner party. We've taken care of the menu, decorations and entertainment options, so head on over to our Halloween guide to get the skinny.

HOLD THE ULTIMATE HORROR MOVIE MARATHON
Remember those days of staying up all night watching horror flicks with your friends at sleepovers? To get into the Halloween spirit this year, you're going to be holding a version of that with an adult twist. (No, not like that — get your minds out of the gutter).
It's all about providing the ultimate in comfort, snacks and wines. One easy way to get your guests into the spirit is to give each of them the task of bringing a Halloween-themed platter. Some of our go-tos are a charcuterie board with 'mouldy' cheese, a platter of pumpkin-spiced treats, or one with only trick-or-treat-worthy lollies and sweets.
Drinks-wise, it's all about the vino, and lots of it. Our pick is a Devil's Vine red — it's juicy but not overly sweet, so extremely easy to drink. Pour your cab sauv, merlot, shiraz or red blend into goblet-sized glasses and kick back to watch your flick.
For your movie option, we'd recommend opting for something camp and scarily hilarious — this is about bringing the Halloween spirit, not scaring yourselves so silly that your friends are unable to go home alone. Some of our faves include What We Do in the Shadows, Beetlejuice, Shaun of the Dead, The Addams Family and Addams Family Values, The Cabin in the Woods , the OG Ghostbusters and Ghostbusters II, Ready or Not, Tucker & Dale Versus Evil, The Lost Boys and Hocus Pocus (which you can also follow up with the just-released and long-awaited sequel).
Being in your comfy 'fits and stuffing yourselves silly also presents the perfect opportunity to tell some "scary" stories of your own over your glass of red — less of the ghost persuasion, though, and more about your mate's recent Tinder nightmare or horrifying mother-in-law tales.
And hey, if someone brings out the ouija board, we're not responsible.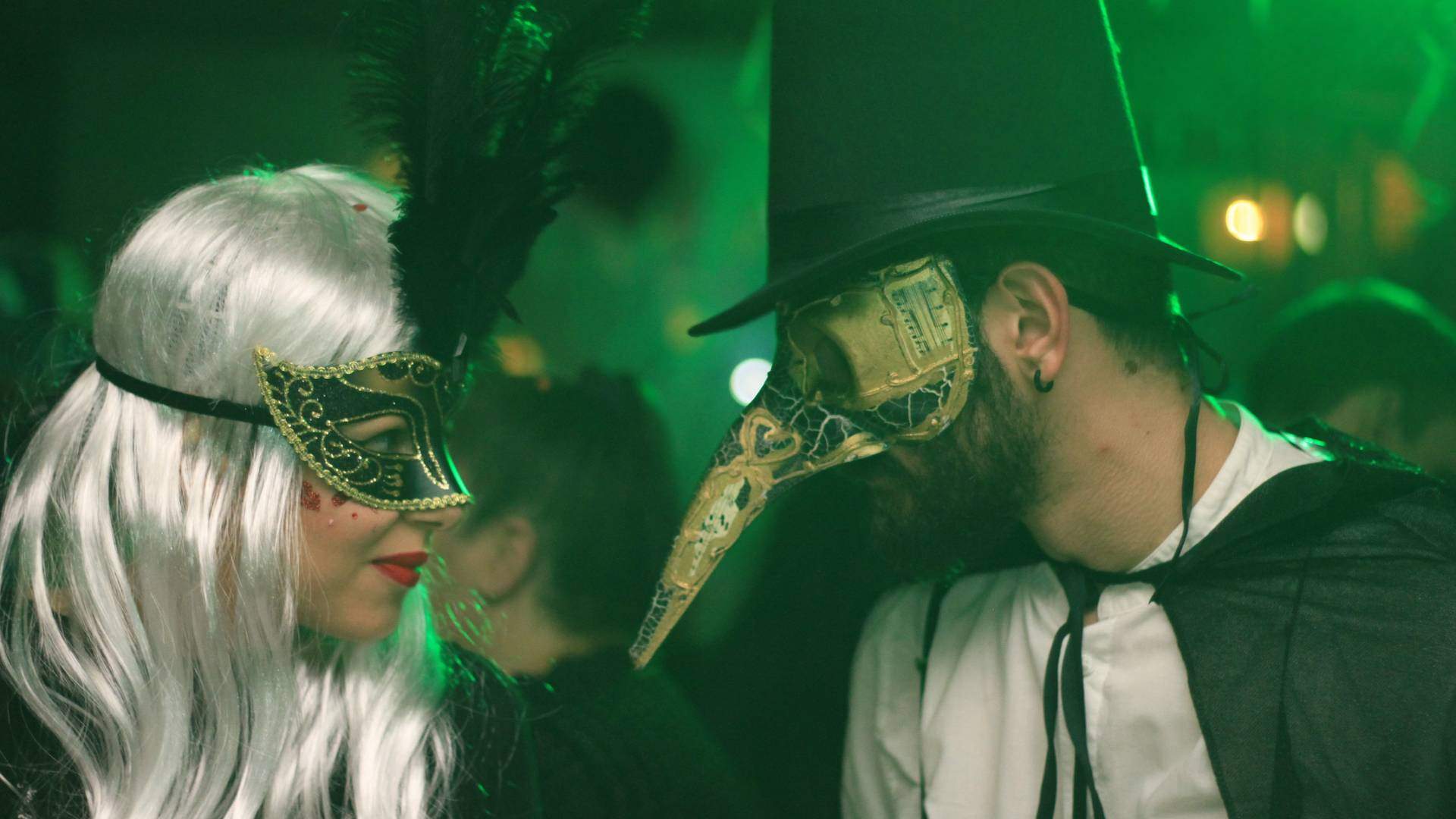 GOING TO A PARTY? CHOOSE YOUR COSTUME WISELY
So your mate convinced you to attend that Halloween party. Maybe the person they're keen to date will be there, or they heard from a friend of a friend it's going to "go off". Hey, we get it — we're pushing thirty but we're not dead yet.
But if you're going to do Halloween at our age, you're going to do it right. The days of just throwing on a $5 pair of cat ears are over — you are an adult and will spend money on your costume accordingly. Just like any party, the best part is getting ready, so invite your friends over, pour yourself a glass of Devil's Vine wine and get to work.
We've put together some of our favourite costume options to spark some inspo:
Barbiecore
Be inspired by Tash's incredible dance outfit in the last season of Love Island UK, or Margot Robbie and Ryan Gosling on skates in Malibu. Think bright pink lycra, big hair, bold lips and chunky dad sneakers.
Bridgerton-inspired Regency 'fits
Thanks to shows like Bridgerton and The Great, costume shops are absolutely heaving with Regency-inspired pieces these days. Perfect for solo costumes and couples 'fits alike, these ones make it look like you've made a lot of effort while you've actually got it together with minimal fuss.
Marilyn Monroe
One of the most notable actresses of recent generations is really going through another present-day moment, thanks to Kim Kardashian's Met Gala look and that questionable Netflix movie Blonde. She had so many iconic looks over her time that it's hard to nail one down — but we think if you're looking to give the sequinned treatment, get a nude tight slip like this one and cover it in glitter. Or, opt for a white dress like this one and find the nearest grate.
Clueless suits
Thanks to Gen Z's ongoing fascination with all things 90s (or what those of a certain age refer to as our childhood), thrift shops are bursting with oversized blazers and mini skirts these days. And if you're attending a Halloween party with a gal pal, you could do much worse than a costume inspired by one of the 90s most enduring duos by donning matching Clueless-inspired 'fits. Find a good checked number in a pale shade and die it yellow — or opt for a navy number if you're more a Dionne than a Cher.
Beetlejuice and Lydia
Thrift an old black suit, paint some white stripes down it and give your hair a temporary (and very important) spray of white hair paint — job done. For Lydia, either hunt down a red ball gown — or find acres of tulle and get to work with scissors and thread.
Introducing Concrete Playground Trips
Book unique getaways and adventures dreamed up by our editors