FOOD & DRINK
A Novelty Circus-Themed Arcade Bar by the Holey Moley Team Is Coming to Brisbane
It's opening inside a new $35 million dining and entertainment precinct in Brisbane's northeast.
A year after the Valley opening of B. Lucky & Sons, Funlab — the group responsible for Holey Moley and Strike Bowling — is set to open yet another kidult wonderland in Brisbane. This time it's Archie Brothers Cirque Electriq, a circus-themed arcade bar that will open in Toombul, in the city's northeast, in mid-November.
The Brisbane instalment is the third for the brand, which first opened in Sydney back in December 2017 then in Melbourne a year later. The Brisbane version — which was first announced back in February — will open above the Toombul shopping centre as part of a new $35 million entertainment and dining precinct called Upstairs. The fancy redevelopment, slated for completion by the end of 2019, will also be home to ten new eateries, a cinema and a suitably vague "entertainment and lifestyle offering" — we'll update you as soon as we know more on that.
The Brisbane Archie Brothers, like its interstate counterparts, will be home to dodgem cars, a bowling alley, interactive 3D theatres and virtual reality games. The other outposts feature over 60 arcade games (starting at $2 a pop), with tickets able to be used to purchase the usual assortment of random objects and plastic toys at the prize bazaar — and we're expecting Brisbane to be no different (and no less OTT).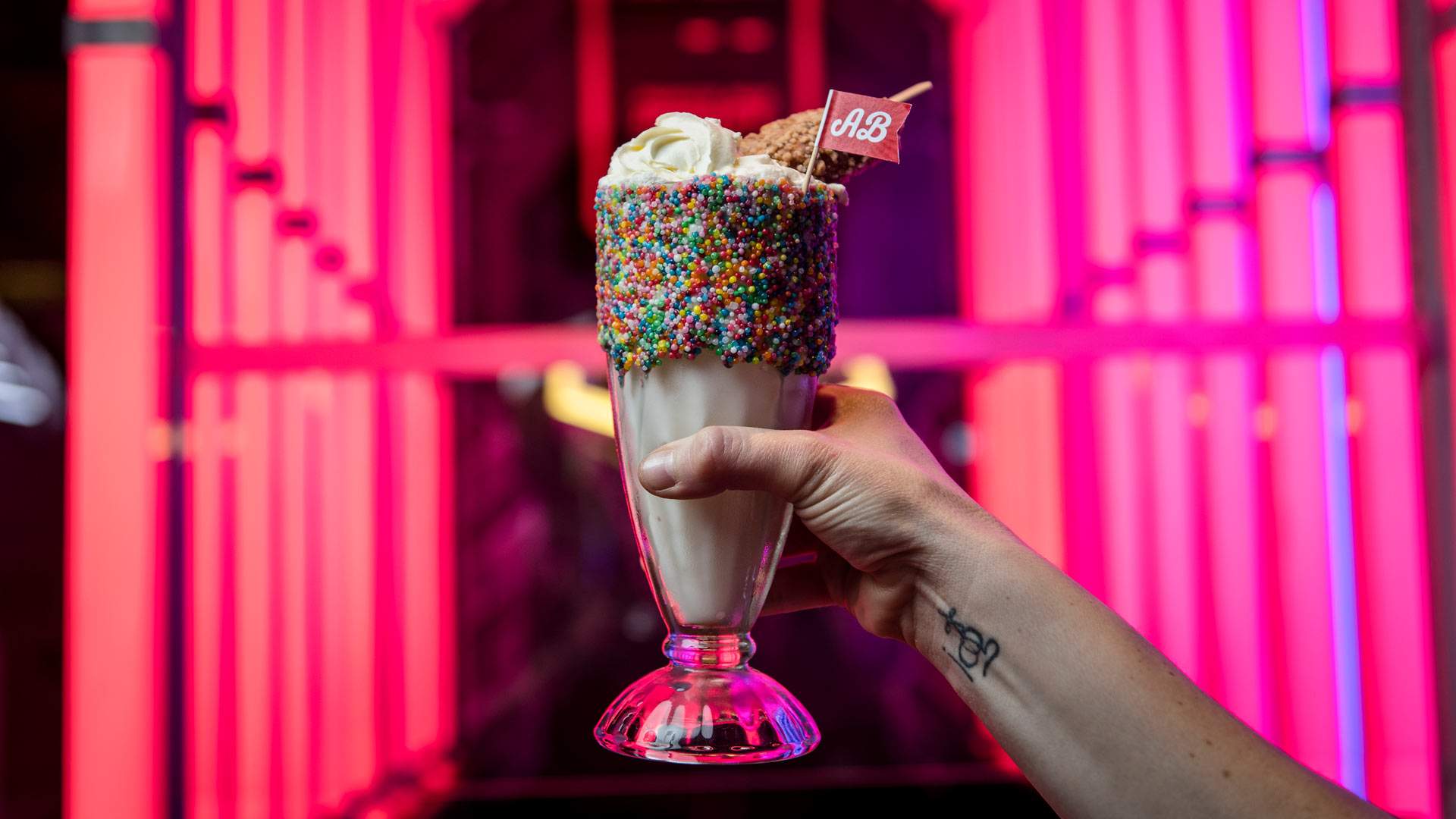 The food menu will fit right in with the circus decor and focuses on over-the-top novelty American diner grub. Think three-meat burgers, giant pretzels, and potato gems and garlic aioli that's served in a syringe. You get the idea. The drinks follow suit, with a ridiculously involved cocktails such as the boozy strawberry shakes (topped with whipped cream and candy kebabs) and butterscotch schnapps concoction garnished with popcorn.
While we don't have an exact opening date for the venue yet, it is taking booking for Christmas parties now — so you can expect the doors to open in late November.
Archie Brothers Cirque Electriq is slated to open at Upstairs, Toombul Shopping Centre, 1015 Sandgate Road, Toombul, in November 2019. We'll let you know when it does. 
This article was originally published in February 12, 2019. It has been updated to reflect new information. 
Published on September 04, 2019 by Marissa Ciampi