FOOD & DRINK
Pinball Paradise Is Australia's First Dedicated Pinball and Whiskey Bar
Flippin' great.
Some days, don't you just want to grab a drink, make a few shiny spheres zigzag around a table, and enjoy the soothing blend of booze and pinball? If so, Melbourne's Pinball Paradise is your new hangout — as well as Australia's first dedicated pinball and whiskey bar.
Lighting up the first floor at 213 Franklin Street, and accessed via a secret entrance in ground-floor bar Island Somewhere, Pinball Paradise is basically a beverage-serving pinball arcade for adults. And if that sounds like the kind of space that every pinball lover dreams of, wait until you clock the themed machines you'll be flipping balls in. Prepare for a pop culture bonanza, including Game of Thrones, Dracula, The Wizard of Oz, Dirty Harry, Terminator 2, Jurassic Park, Popeye, The Creature from the Black Lagoon and Maverick pinball.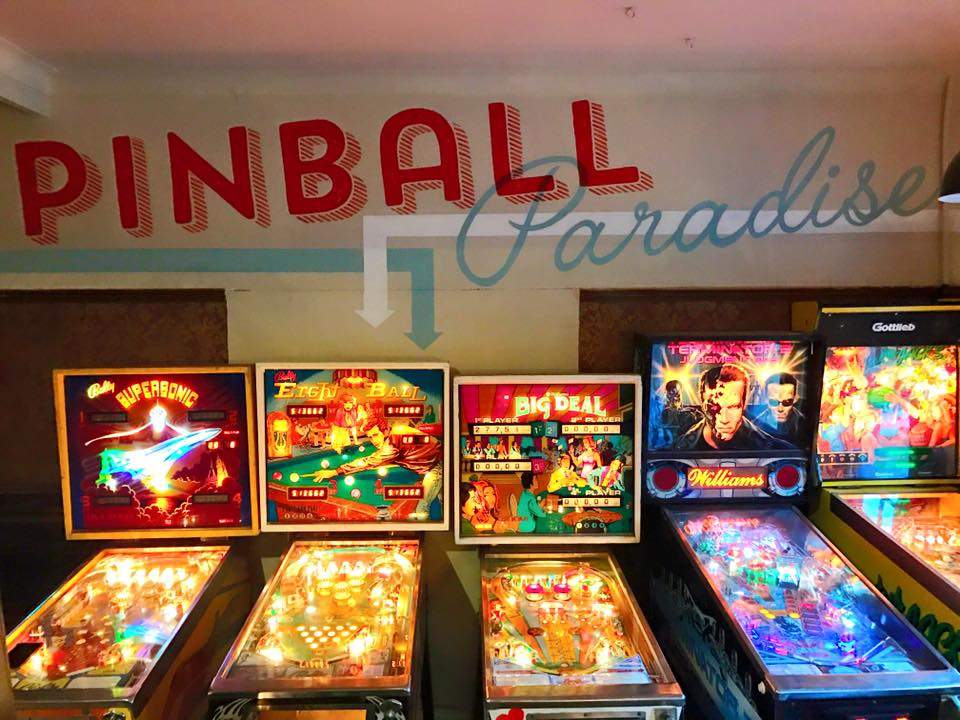 Ghostbusters, Back to the Future, The Addams Family, Star Trek — they're all likely to give your button-smashing, flipper-controlling fingers a workout as well, alongside a range of rare, classic machines. Drinks-wise, expect whiskey aplenty, with Japanese varieties a favourite. A selection of food is also on offer to help you keep up your pinball-playing energy levels.
As well as becoming the new home of all of your spare change, Pinball Paradise might just be the future of your fun nights out. Indeed, with mini golf and arcade watering holes popping up around the country, simply going to a bar, grabbing a drink and chatting with your friends is quickly becoming a pre-2016 concept.
Find Pinball Paradise on the first floor at 213 Franklin Street, Melbourne. Check out their Facebook page for more information.
Published on December 04, 2016 by Sarah Ward