Stone and Wood Has Opened a Brewery and Taproom in Fortitude Valley
It's now serving one-off small batch beers from the tank straight to your glass five days a week.
If Stone & Wood's ales and lagers happen to quench your hard-earned thirst, then you now have a new place to drink them, with the Byron Bay-based brand opening up a brewery and taproom in Brisbane.
Five nights a week, Brissie beer lovers will find the amber liquid flowing at 99 Bridge Street in Fortitude Valley. Of course, even when the doors aren't open at the heritage-listed building — which has been preserved on the outside, gained custom-built Blackwood Collective furniture on the inside, and is also decked out with very fitting stone and wood decor, as well as plenty of greenery — the eight-hectolitre brewhouse and its five fermenters will still be operational.
First announced in mid-2018, and launching in late October this year, Stone & Wood's new Brisbane base is serious about its beer. Onsite, it brews one-off small batch tipples that are only served at the venue — and, even better, they're poured straight into your glass from tanks located behind the bar. Don't expect cocktails, wine or spirits to sip on, or pub-style entertainment like TVs or pokies, either. While you're here, you'll drink beer, talk about beer, look at beer-making apparatus and just generally be made fully aware that you're in a brewery. If everything else doesn't do the trick, hanging planters made from old kegs will definitely help remind you of your boozy location.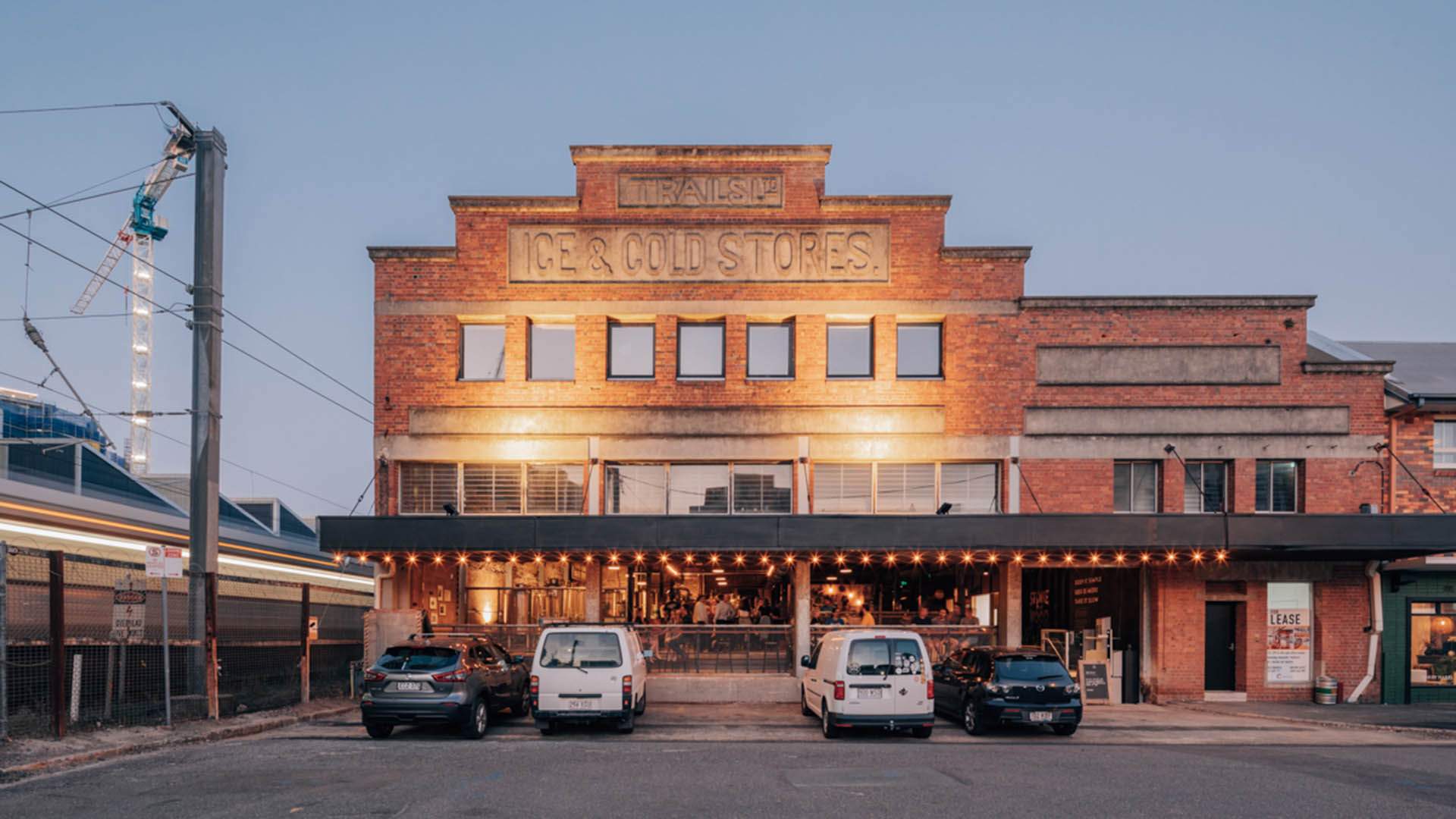 The new spot does include a merchandise outlet, should you be keen on wearing your affection for Stone & Wood on your sleeves in a literal sense — and there's also a space that'll be used for community events, as well as training workshops by the brewer's trade partners.
Food-wise, the brewery will welcome a rotating array of local food vendors, picking outfits that match its beers. First up is Mr Bunz, because steamed buns and brews go together mighty nicely.
If you're keen to settle into the 150-person space, start knocking back cold ones and take in the view over the street, the venue doesn't take reservations, so just walk on in. The 90-person function area will be available from December, should you be eager to add some beer to your Christmas merriment, too.
And yes, if you're currently thinking that Brisbane is becoming one big brewery — or one big brewery crawl, at the very least — you're not wrong. The city already boasts a hefty lineup of craft breweries, as well as the big ol' mainstay that is Milton's XXXX Brewery. And, this month, it'll also welcome a new multimillion dollar brewery and drinking spot from Scotland's BrewDog as well.
Find Stone & Wood's Brisbane brewery at 99 Bridge Street, Fortitude Valley — open Wednesday–Thursday from 3–10pm, and Friday–Sunday from 12–10pm.
Published on November 11, 2019 by Sarah Ward