FOOD & DRINK
Ten Group-Friendly Brisbane Venues with Enough Room to Celebrate
'Tis the season to get everyone together and celebrate.
in partnership with

Festive season means party season, as your calendar no doubt attests. Expect enough food to make you feel merry, plenty of drinks to keep you jolly, and to frequent many a Brisbane bar and restaurant. There's no shortage of places to celebrate all things end-of-year, but not every venue is primed for your posse of pals in partying mode. In partnership with Oyster Bay Sparkling Cuvée, here are ten with enough room for you and a group of your best buddies to kick up your heels in and crack open a bottle of bubbly. 'Tis the season to have some fun and stay stylish, after all.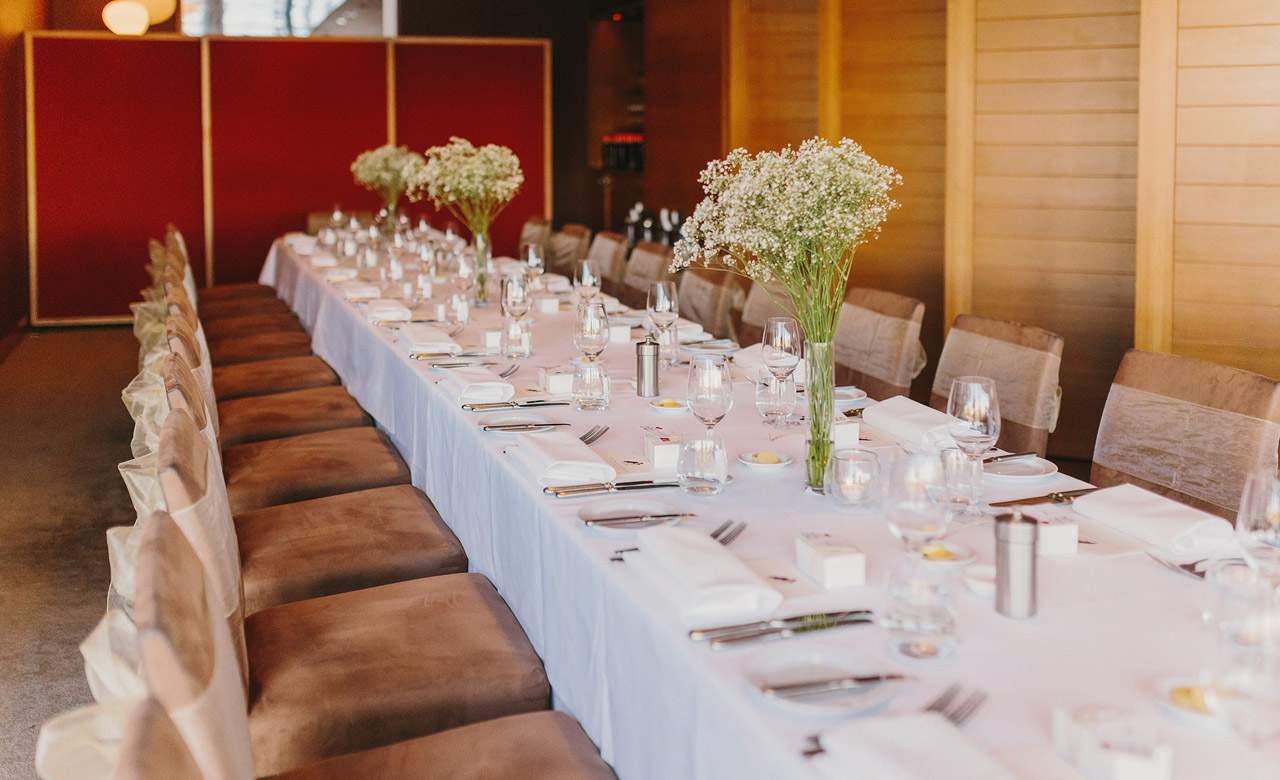 ARIA, BRISBANE
River views? Check. Mouthwatering food? Check. A classy sit-down dinner kind of shindig? Check check check. Head to Aria at Eagle Street Pier for a feast that'll keep your tastebuds satisfied until the new year, including a groups menu specifically geared towards ten to 20 people. Fresh seasonal produce is what chef Matt Moran is all about, so that's what your selection is certain to boast. Plus, private dining is available for bigger cohorts — which is probably perfect if you and 40 of your closest mates are in the mood for eating well and knocking back a few barrel-aged cocktails and glasses of bubbly.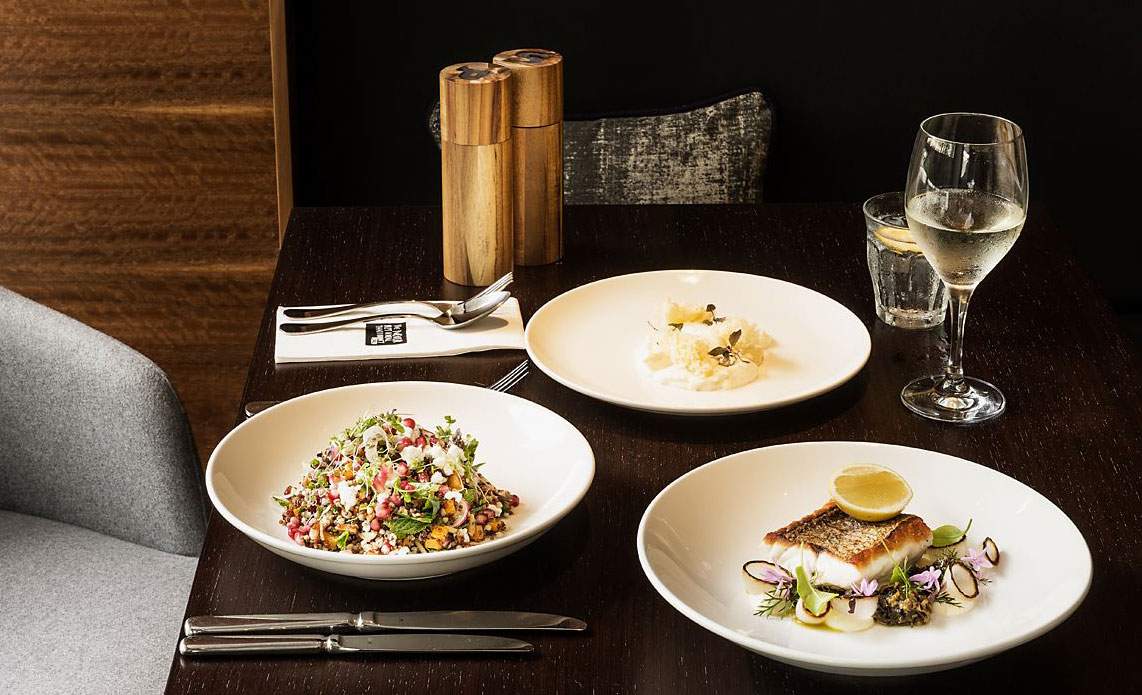 If you're after a venue with wow factor — and somewhere where you can sit by and maybe even dip your feet in an inviting body of water — then Lennon's Pool Terrace and Bar is the party place for you. Sure, the name gives you a great indication of the kind of fun you're in for; however, you mightn't realise that you'll be on a rooftop in the Queen Street Mall, surrounded by palm trees and overflowing with indoor and outdoor areas where you can sip on a refreshing glass of bubbly. Sounds like celebration central to us.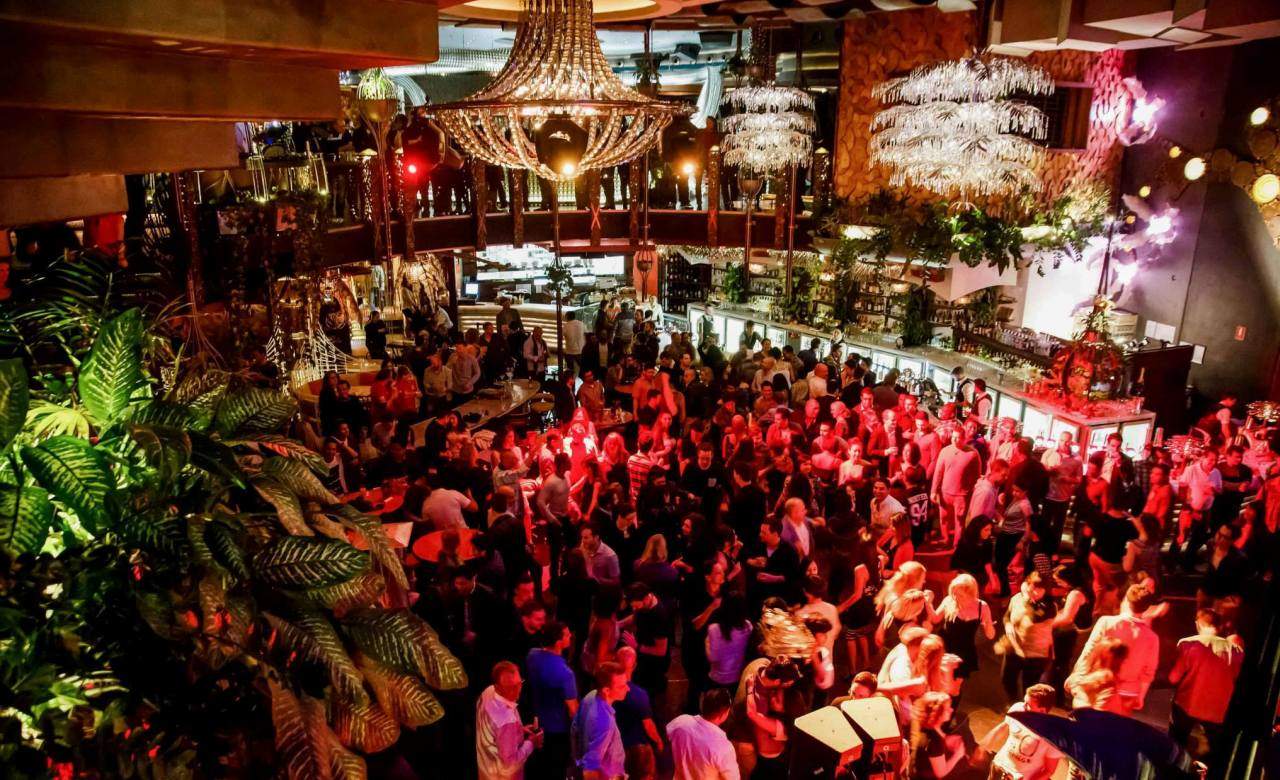 Sipping cocktails, tucking into tasty meals, dancing the night away, hanging out in style: whichever fits your idea of seasonal celebrating, you'll find it at Cloudland. Whatever you opt for, you'll probably want to make a beeline for one of their booths — aka the hottest seats in the house. Whether your idea of a group gathering means eight or 70 people, the decadent Fortitude Valley venue has you covered, complete with food and beverage packages. Fun fact in case you need some dinner and drinks conversation: the original Cloudland dance hall, located in Bowen Hill and demolished in 1982, was originally called Luna Park.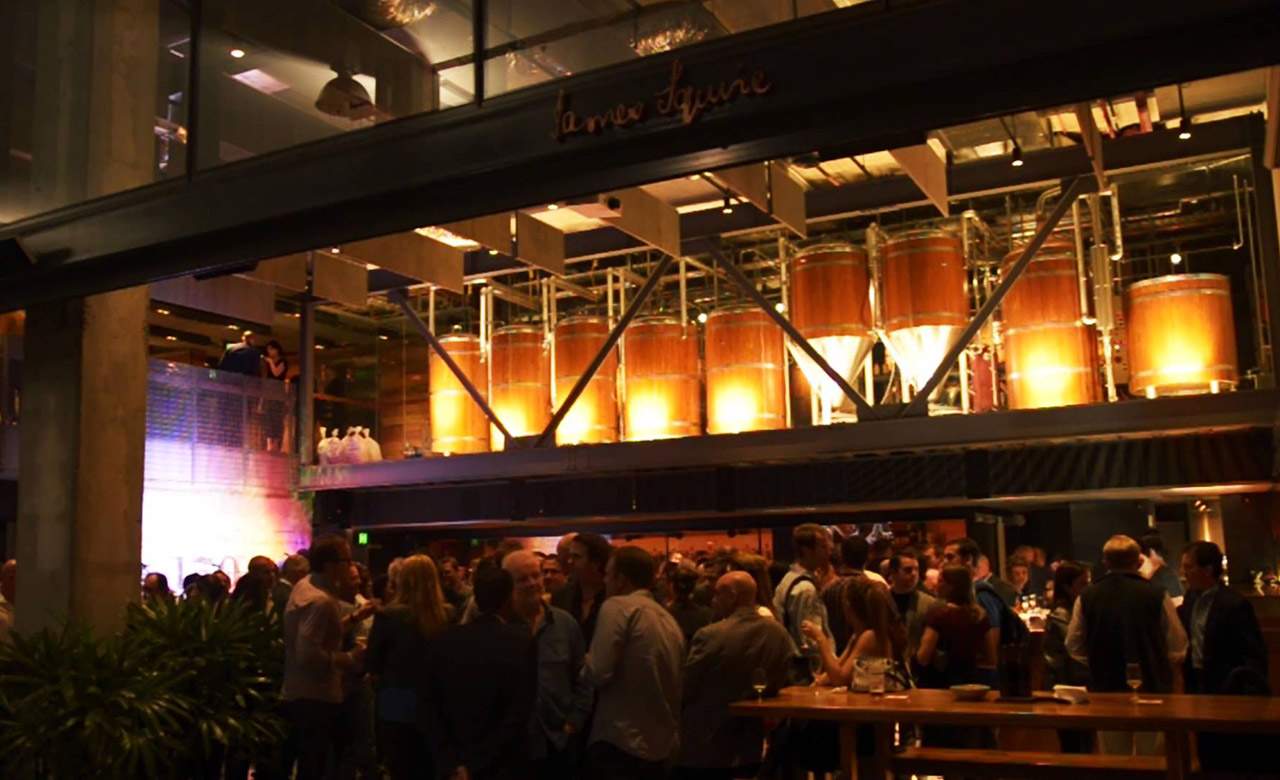 Can you remember what South Bank's Grey Street was like before The Charming Squire set up shop? No, neither can we. In terms of a one-stop spot for enjoying beers brewed on the premises and eating a hearty meal, there's nowhere like it in the vicinity. Whether you opt for the bar or restaurant, there's ample room to invite everyone you know, and a menu to match. You'll be in good company — The Charming Squire is often packed with people, so call ahead to book out a space.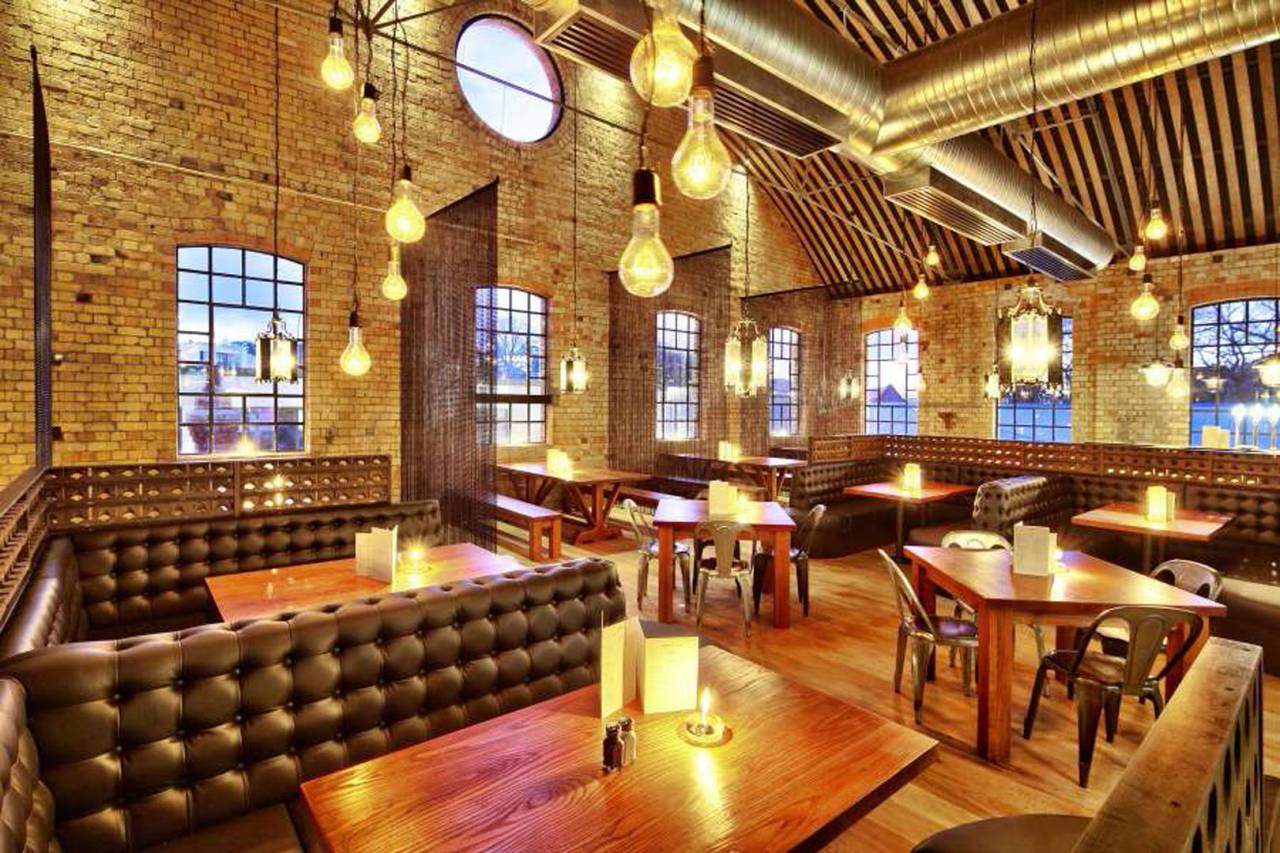 Nestled into the Barracks complex on Petrie Terrace, Libertine works the best kind of magic on its patrons. Sure, you're sitting a stone's throw away from a busy main road; however, once you have a vodka-filled Vietnamese lemonade in your hand and a plate full of easy-to-share croquettes and dumplings in front of you, you'll forget all about that. Given the gorgeous indoor and outdoor digs on offer, that's easy to do. Sitting under the stars having canapés and cocktails with your best buddies is something everything Brisbanite needs to do, too.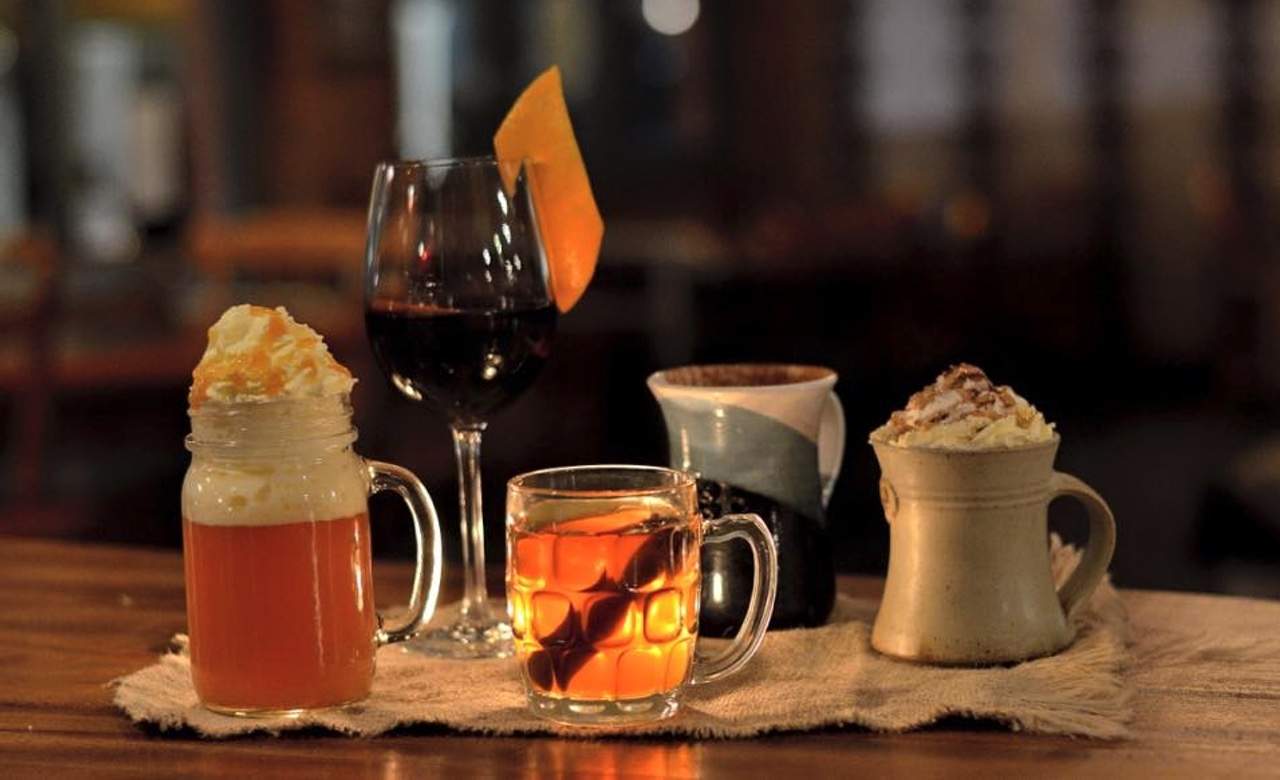 In the mood for the kind of celebration that feels like a festive Sunday session? Try Bitter Suite. The fact that you'll find it on a New Farm corner surrounded by houses and apartments should give an idea of the laidback vibe the British-inspired watering hole offers, but in the best kind of way. Think everything from fried green tomatoes and ham hocks to eat, and a rotating array of beers and ciders on tap to drink. And, if you're after some daytime shenanigans — a leisurely lunch outside, perhaps — you couldn't be in a better place for it.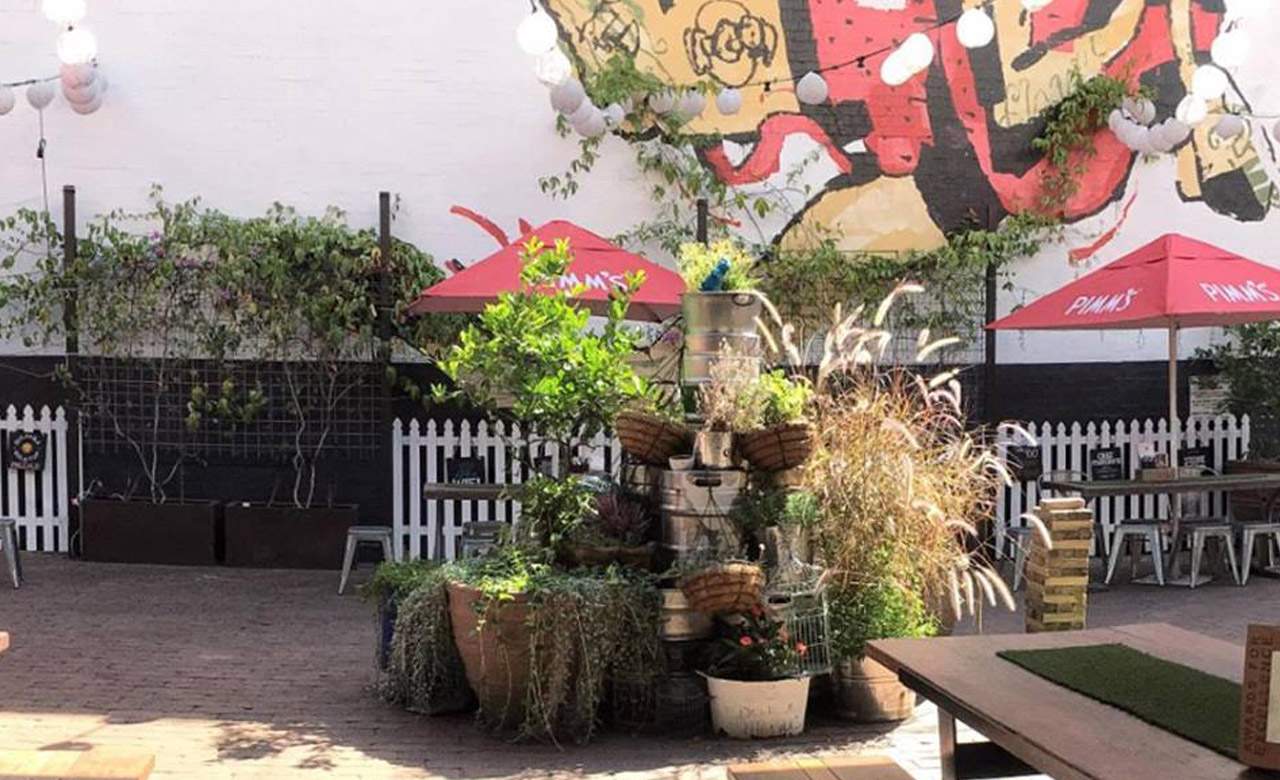 Nothing says partying like relaxing in the beer garden of one of Brisbane's best pubs. And, to make the experience even more special, lounging around in a reclaimed shipping container can also be part of the merriment. They're just two of the spaces worth taking all your mates to The Wickham to enjoy a celebratory drink — and there's more where that came from. If you're in the mood for top comfort food-style nosh and a happening atmosphere, you'll find it at the 131-year-old establishment on Wickham Street.
THE LOFT, WEST END
Weddings, parties, anything: it's not just a name of an Aussie band from the '80s and '90s that nobody really remembers. Those three words also describe everything that The Loft can host, whatever kind of get-together you're after included. And, crucially — although, fittingly given its Boundary Street location in West End — you'll never feel like you're in a function venue here. You'll kick back, knock back a few drinks, eat up everything you can, and you'll do so surrounded by more greenery than you'd expect in a place that's also a lounge bar and nightclub.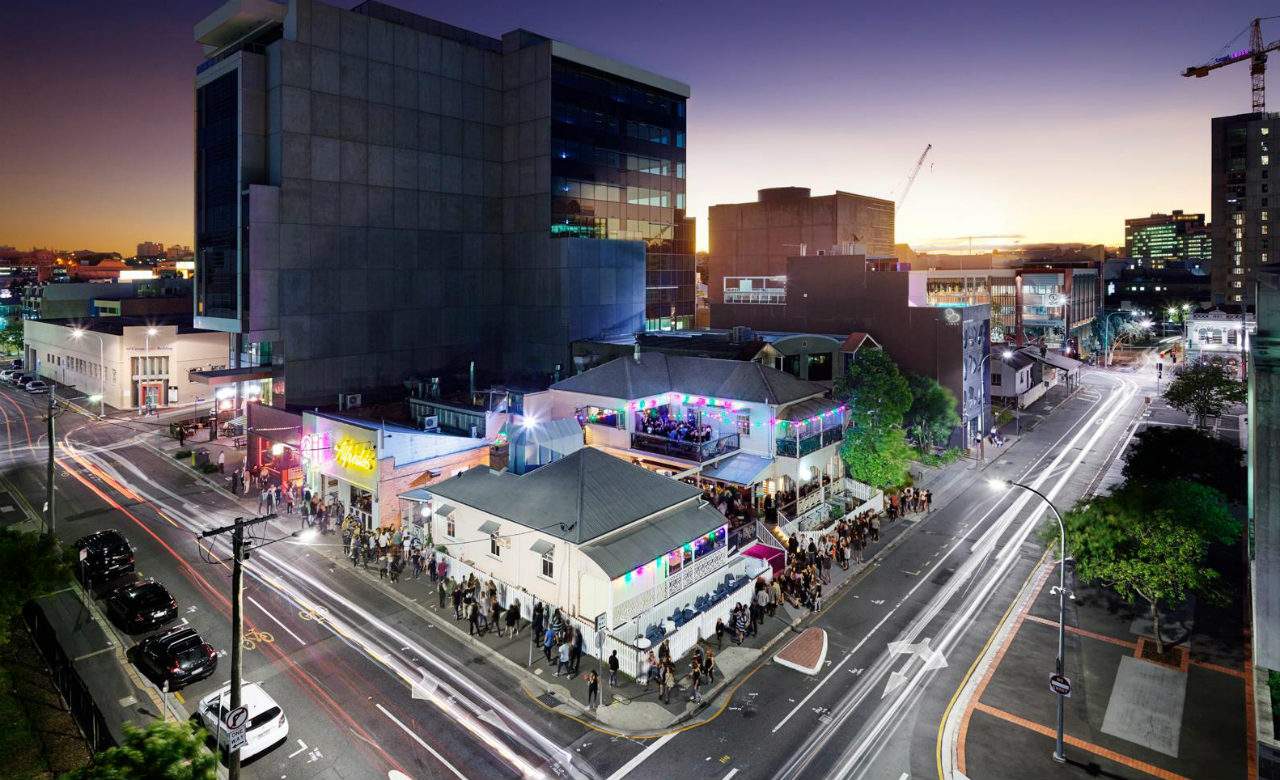 To you and me, Alfred & Constance is the best kind of hangout: multiple bars, multiple moods, multiple beverages… the list goes on. To the powers-that-be responsible for making it one of the city's must-visit spots, it's a hospitality complex — and boy oh boy, do they treat it like one. That means every kind of celebratory experience you could think of is on offer. Whether you're keen on feasting on a carving board in the beer garden, drinking wine in the downstairs disco, chilling out with an alcoholic smoothie or grabbing a late-night dessert, you'll find it here.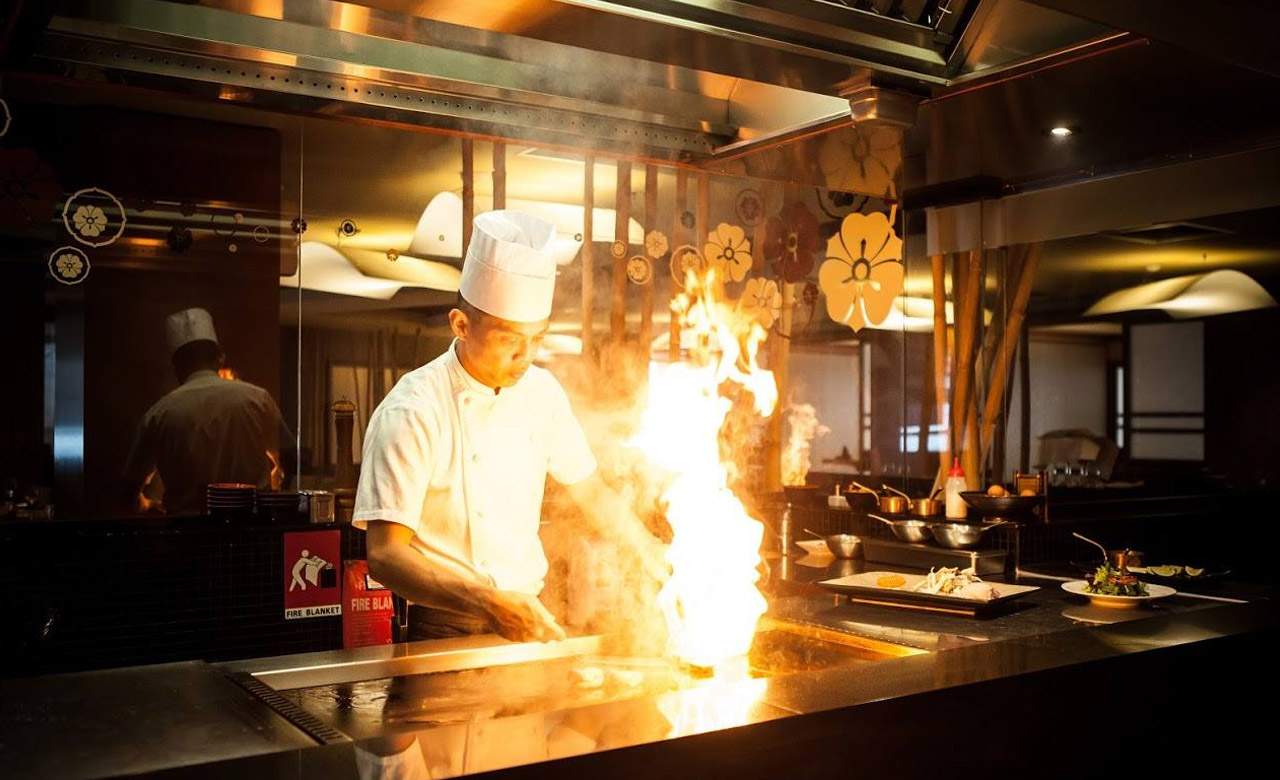 Don't just party like the calendar says you must — party like you've been whisked away to a far-off place. The moment you spy cherry blossoms, you'll feel like you're far, far away from Brisbane, and that's just the beginning of the Sono Portside experience. River views, an interactive teppanyaki bar, fresh sushi and sashimi prepared in front of your eyes, and so, so much sake: that's all in store here. Be warned: you'll also find plenty of inspiration to take your celebratory shindig to another country next year.
Celebrate this season with Oyster Bay Sparkling Cuvée — available at your local supermarket or liquor store.
Published on December 08, 2016 by Sarah Ward