FOOD & DRINK
The Iconic Founder Launches Online Boutique Wine Store Spokewine
A user-reviewed online cellar. Like IMDb, but for your liver.
The Iconic Founder Launches Online Boutique Wine Store Spokewine
A user-reviewed online cellar. Like IMDb, but for your liver.
---
Gone are the days of sidling into bottle shops and covertly trying to identify the second cheapest wine on the shelf. The brainchild of The Iconic founder and former managing director Cameron Votan, Spokewine is the brand new online wine store that may well revolutionise the way you think about your drinking — with a unique customer rating system.
The online equivalent of a well-stocked cellar door, Spokewine features wine options from more than 70 different Australian wineries, many of which have never before been available to buy on the web. With a focus on boutique producers, customers can browse by wine type, region or individual winery, or simply take a look at what's trending with their fellow oenophiles — which, let's face it, is basically just a fancy word for knowledgeable alcoholic. Once you've found the wine that suits your palate, you can order by the case and have it delivered to you absolutely free. Shipping should take between 4-10 days, and you'll need someone over 18 to sign for it on arrival. Sorry kids, there's no gaming the system.
What makes Spokewine unique is their democratic review process, which takes the power away from snooty wine critics and puts it back into the hands of the people. Basically, it's like IMDb, but for your liver. After logging in through Facebook, you can choose between 'love', 'like' and 'not for me', or get more in depth feedback through tasting notes and written reviews. After you've rated the vino, your score and everyone else's get aggregated into two separate rankings — the 'approval' rating counts the percentage of positive votes, while the 'passion' rating calculates the number of 'love' votes as a percentage of people who ranked it positively.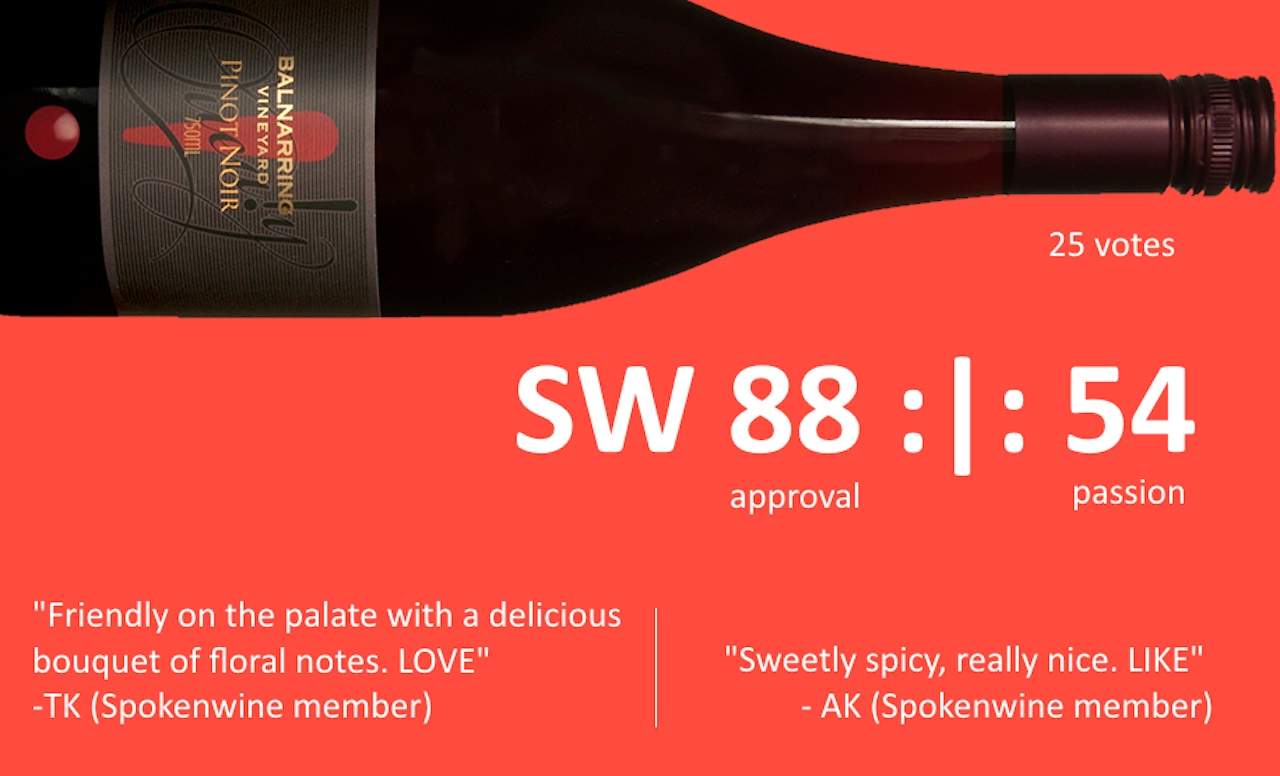 The Spokewine venture may prove a new mode of doing business for the former Iconic head and his partners Nicholas Turner, Michael Larsen and Victor Garcia. Votan told BRW the move was a "real partnership" with winemakers, as opposed to the set-up with labels: arguing over rebates, charging fees for lost custom. Looks like Votan is going to do things a little differently this time.
"Not just The Iconic but any retailer I've ever been involved with, whether through consulting or an operational role, is that merchants are by nature in an adversarial relationship [with suppliers]," Votan told BRW. "It would be impossible to do that with the set of vendors that we're working with now. They just don't work like that. They're up for partnerships for life. They want you to come and look them in the eye, walk through their vineyard with them, understand their story and at the end shake hands and say let's do business."
Now if you'll excuse us, we've got some user-reviewed wine to order.
Published on February 11, 2015 by Tom Clift