FOOD & DRINK
The Ten Best Bottle Shops for Craft Beer in Brisbane
Getting your craft fix from major bottle shops may not be easy, but that's why there's these ten gems stocking your favourites and yet-to-trys.
The Ten Best Bottle Shops for Craft Beer in Brisbane
Getting your craft fix from major bottle shops may not be easy, but that's why there's these ten gems stocking your favourites and yet-to-trys.
---
in partnership with

Brisbane is well and truly sold on the craft beer craze. Myriad small bars and microbreweries have led the way over the past few years and now, even your local hotel has at least one tap you've never heard of among the sea of usual draught offerings. And, though the needs of the sophisticated drinker are being met at the bar, it can be harder to find your artisanal favourites at your local major chain bottle shop.
To remedy this, we've been roaming the streets of the river city to sample the ten best local outlets to get your craft fix — be it the traditional, bottled retail variety or your very own growler. For the uninitiated, a growler is an ingenious vessel not unlike a 19th century flagon that allows one to take their favourite bar's on-tap beverages home with them. What a time to be alive.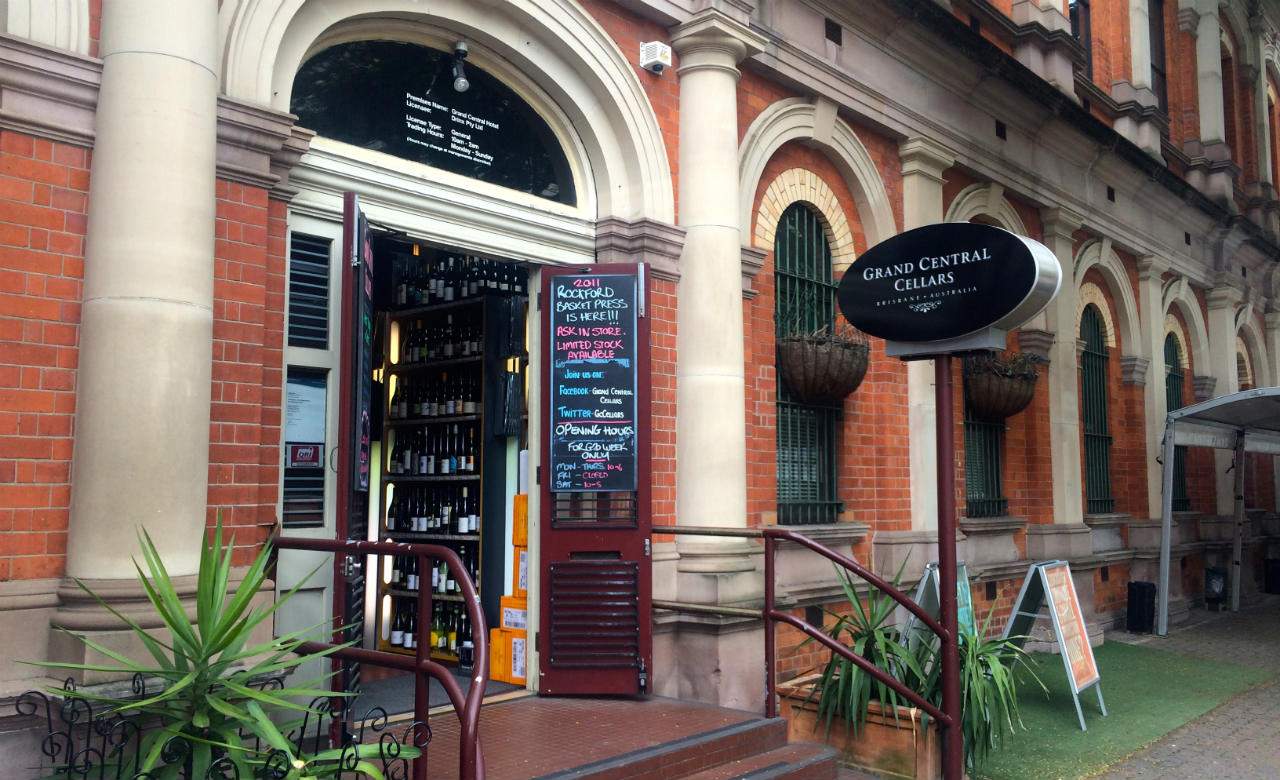 Grand Central Cellars
Missed your train home from Central Station? No biggie. Now you have time to explore the glory of Grand Central Cellars downstairs. An extensive range of craft beers and ciders from around the city, nation and globe await within including 4 Pines, BrewDog, Newstead, James Squire and Doss Blockos. The Cellars also act as a supplier for functions and events in the CBD area, so why not take the drinks menu standard up a notch at your next office Christmas party?
270 Ann Street, Brisbane; (07) 3220 1220; www.grandcentralcellars.com.au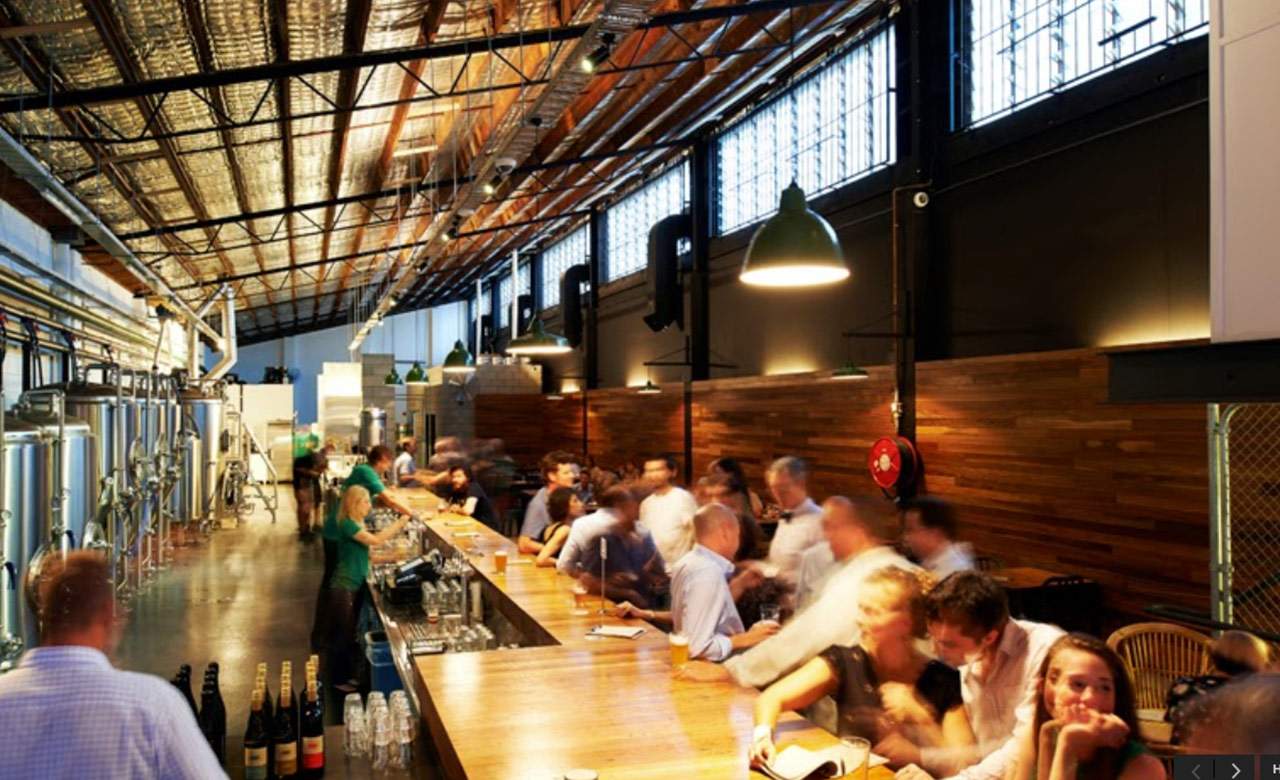 Located in Teneriffe, the Green Beacon Brewing Company is one of a crop of upper-shelf breweries in Brisbane's inner-northern riverside precinct — and very much a beacon to beer lovers citywide. The company specialises in all-natural, handmade treats for in-warehouse sampling or to fill your take-home growler. With Queensland barbecue weather well on its way, Green Beacon is worth checking out to find your new favourite summer drop. With an extensive core range on tap, as well as limited releases, these guys definitely know how to beer. Among the many winning drops, the Penny Porter and Cross Knot Kolsch are a couple of standouts.
26 Helen Street, Teneriffe; (07) 3252 8393; www.greenbeacon.com.au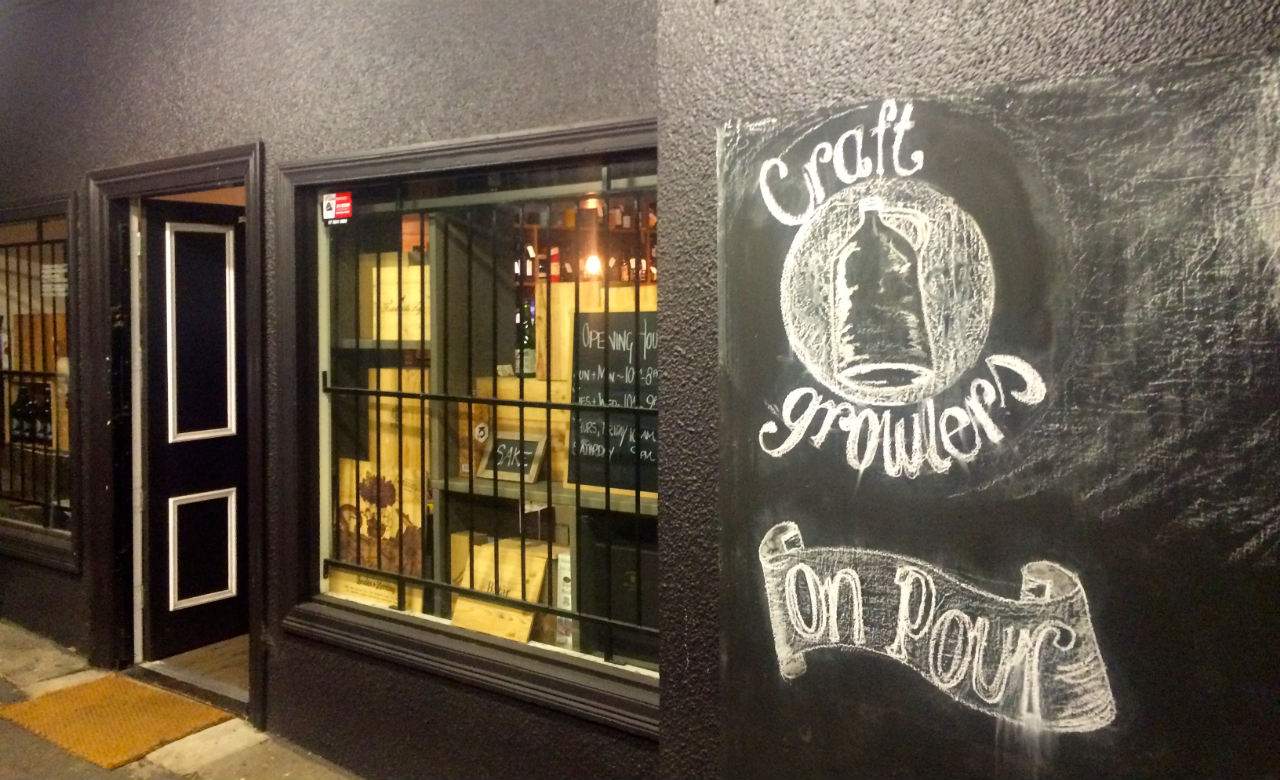 Craft
If you like your craft beers with a bit of biodynamic, organic flair, then we suggest you scale the delightful, winding peaks of Red Hill and head for independent gem Craft. Sure, its beverages might be a little way off official health food status but it's always nice to know many of our country's craft brewers are looking out for our wellbeing, as well as our tastebuds. As the sign suggests, growler owners are very welcome too.
196 Musgrave Road, Red Hill; (07) 3367 1383; www.craftwinestore.com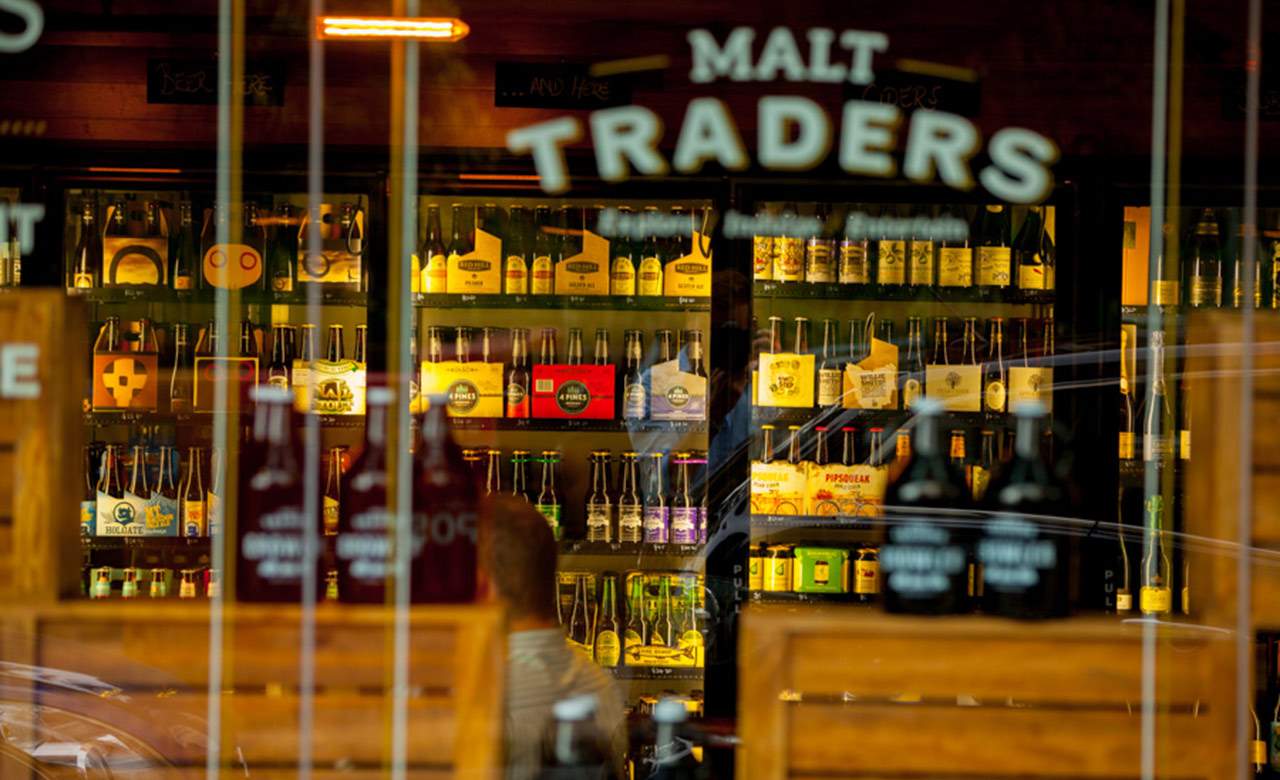 Malt Traders
Nestled in the CBD's remarkably leafy Market Street, Malt Traders offers an intimate experience you won't find at the nearby noisy Eagle Street precinct. Not only does it have a ludicrously enviable range of boutique beers, wines and single malt whiskies, but customers who like the store (you'll be one) are more than welcome to stay, pull up a pew at the shop's rustic, dark wood tables and enjoy a meal courtesy of Malt Dining next door. If you're ever ready to leave, grab a crafty six-pack or refill your growler at one of three ever-changing beer taps and take the party home. Many of their tapped tipples are sourced from nearby Green Beacon and Mt Tamborine's Fortitude Brewing. Unsurprisingly, they never disappoint.
10 Market St, Brisbane; (07) 3236 4855; www.malttraders.com.au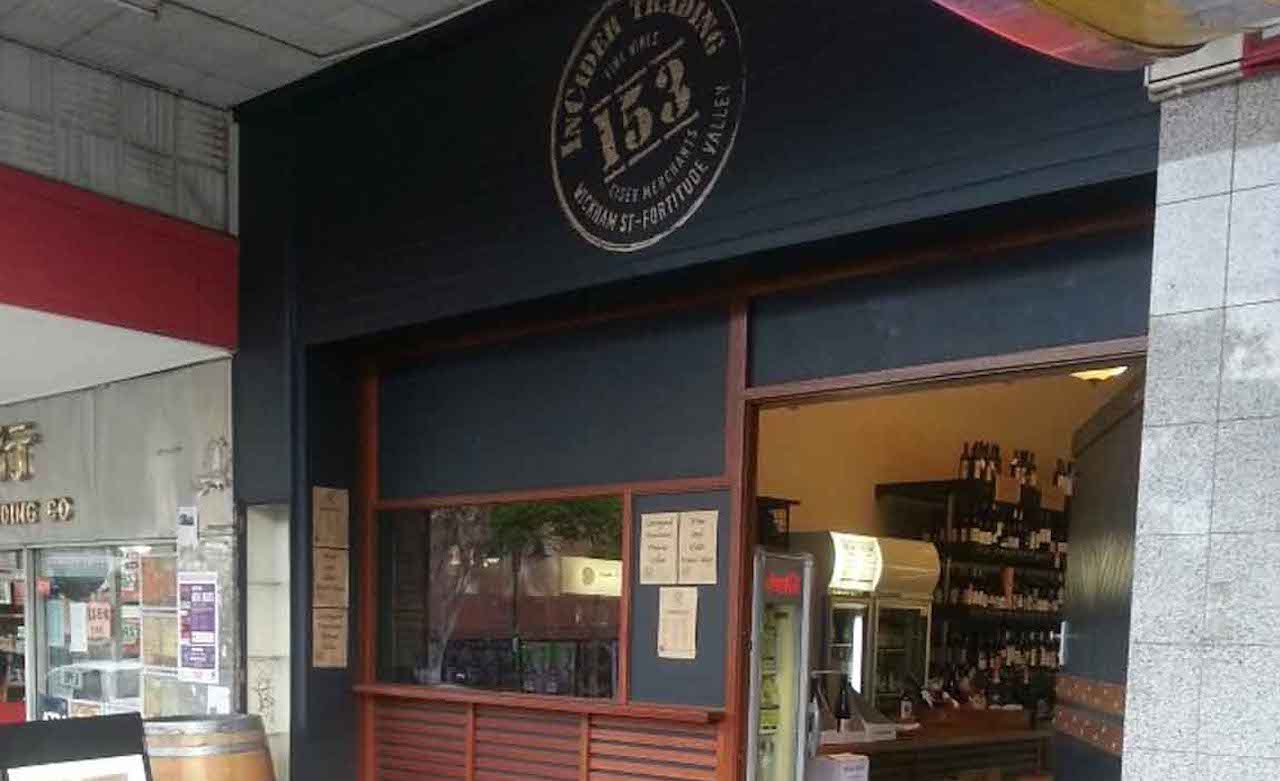 So this one's more for the craft cider connoisseurs, but we couldn't help including this pun pedlar's paradise. Founder and wine and cider guru Tim Fanning has created a brilliantly unique addition to Wickham Street in Fortitude Valley with his multifaceted space that combines a bar, bottle shop and BYO eatery. For a small 'foodage' charge, you can bring in some of Chinatown's finest fare while enjoying a crisp, summery cider handcrafted to perfection — all before making your final takeaway selections. There's also a small range of tapas and cheese. One of the few truly cider-centric venues in town, InCider Trading is well worth your investment.
153 Wickham Street, Fortitude Valley; (07) 3852 2528
West End boutique beer mecca Archive is a hugely popular destination for any ale aficionado, but its bottle shop, Next Door Cellars, is just as good (and yep, right next door). Touted by many frothy enthusiasts as perhaps Brisbane's finest bottle-o, the outlet claims to have the widest craft variety in town. Next Door Cellars also serves as a second bar to Archive, offering many international and Brisbane-brewed beers on tap. And if something tickles your fancy, why not take it home? Takeaway growlers (1.89 litres) and 'squealers' (1 litre) are also available.
100 Boundary St, West End; (07) 3844 3419; www.archivebeerboutique.com.au/next-door-cellars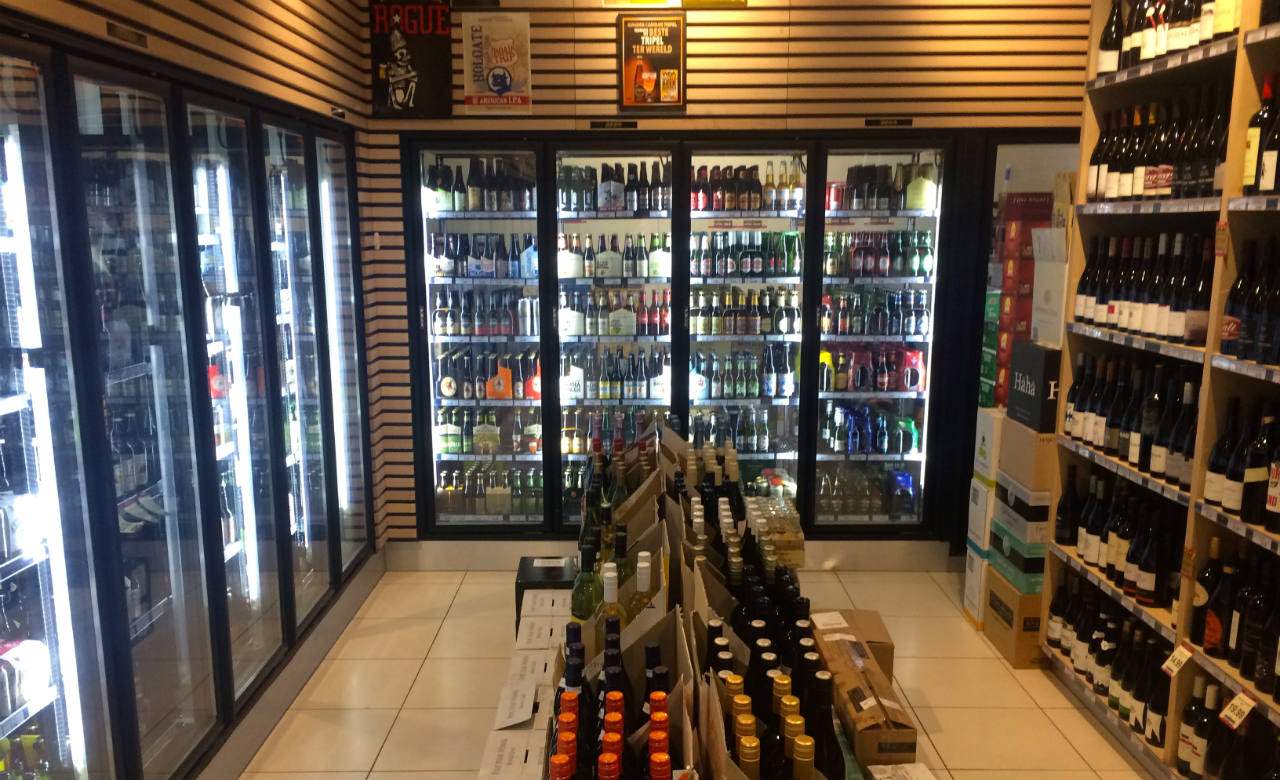 Queens Plaza Wine and Beer
When visiting the eponymous CBD shopping complex, it can be very easy to stroll right past Queens Plaza Wine and Beer when paying a visit to Coles. It's easy to presume the store's yet another of the supermarket's giant liquor chains — that is, until the shiny unfamiliar labels catch your eye. The brainchild of fine brews expert Jack Henderson, the store offers so much for the beer lover; from James Squire to Little Creatures and every happily yet-to-try label you could uncover. Whether you're a pilsener, pale ale or stout lover, you'll never leave with buyer's remorse. Fear not, cider lovers (and winos, too), Jack has you covered.
226 Queen Street, Brisbane, (07) 3236 4430.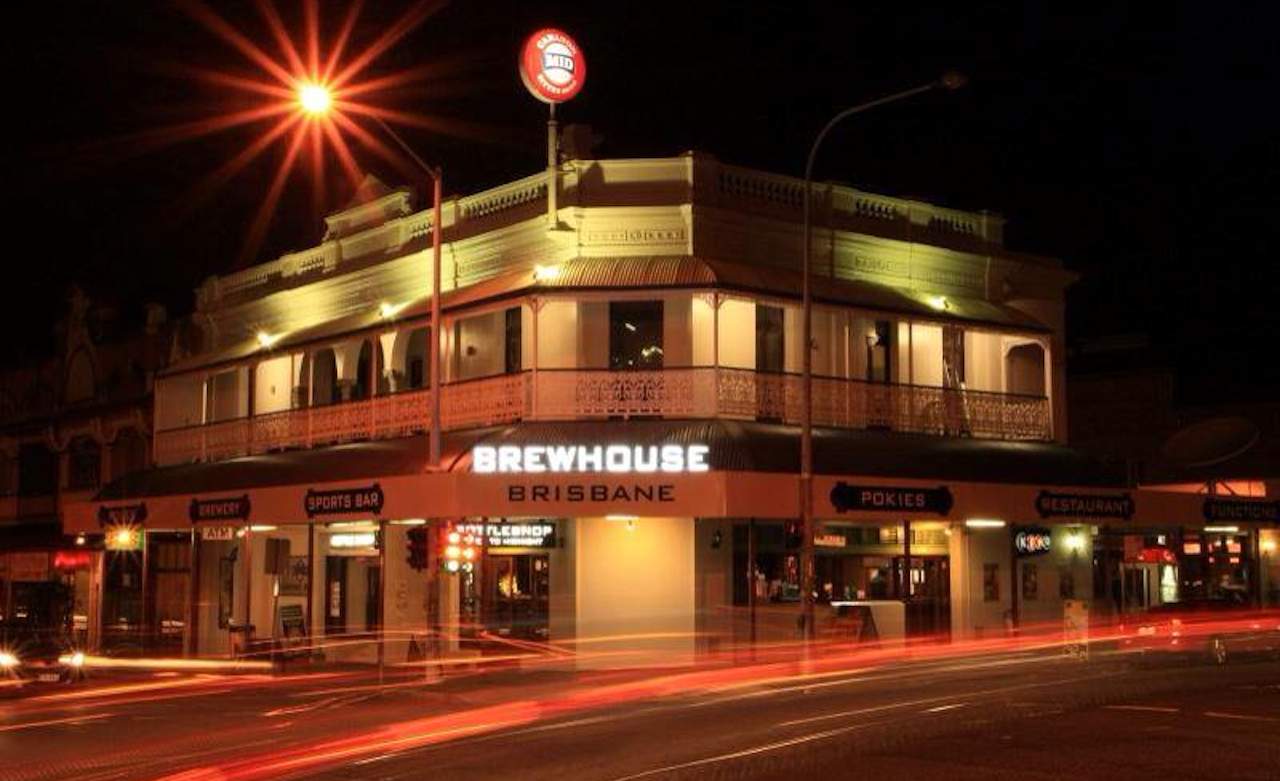 Brewhouse Cellars
Well-known for its onsite brewing, the Brisbane Brewing Co's iconic Brewhouse is situated on Stanley Street in Woolloongabba, just down from the Mater Hospital (although we hope this convenient proximity remains unnecessary in your drinking adventures). But, if you're not feeling particularly pubby then slip past the main bar and peruse all that Brewhouse Cellars bottle shop has to offer — there are more than 100 craft beer varieties in store, from a James Squire copper ale to a rare hefeweizen or three. Bonus: it's open till midnight daily and offers party keg hire. Anyone for kick ons?
601 Stanley Street, Woolloongabba; (07) 3891 1011; www.brewhouse.com.au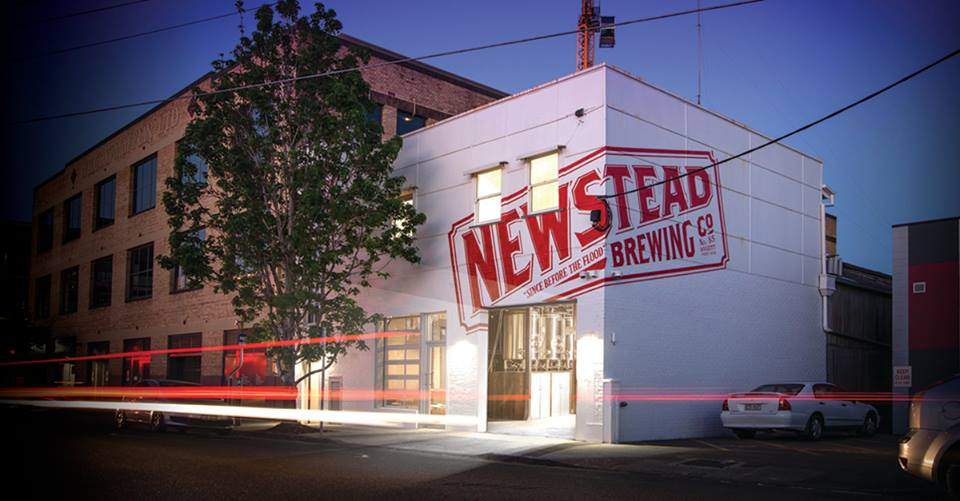 Newstead Brewing Co.
Just like its nearby dabbler in the dark, pale and amber arts, Green Beacon, Newstead Brewing Co offers a combined brewery, bar and dining experience that also allows patrons to take home a little (or large) memento of their visit in the form of a growler. Here you can nab some Two to the Valley IPA, some 'Johnno Cider' from Stanthorpe apples) or try out the offerings from a couple of small-time brewers. There are good things in the works too — a fully-fledged shop space with bottled offerings is coming soon.
85 Doggett Street, Newstead; (07) 3172 2488; www.newsteadbrewing.com.au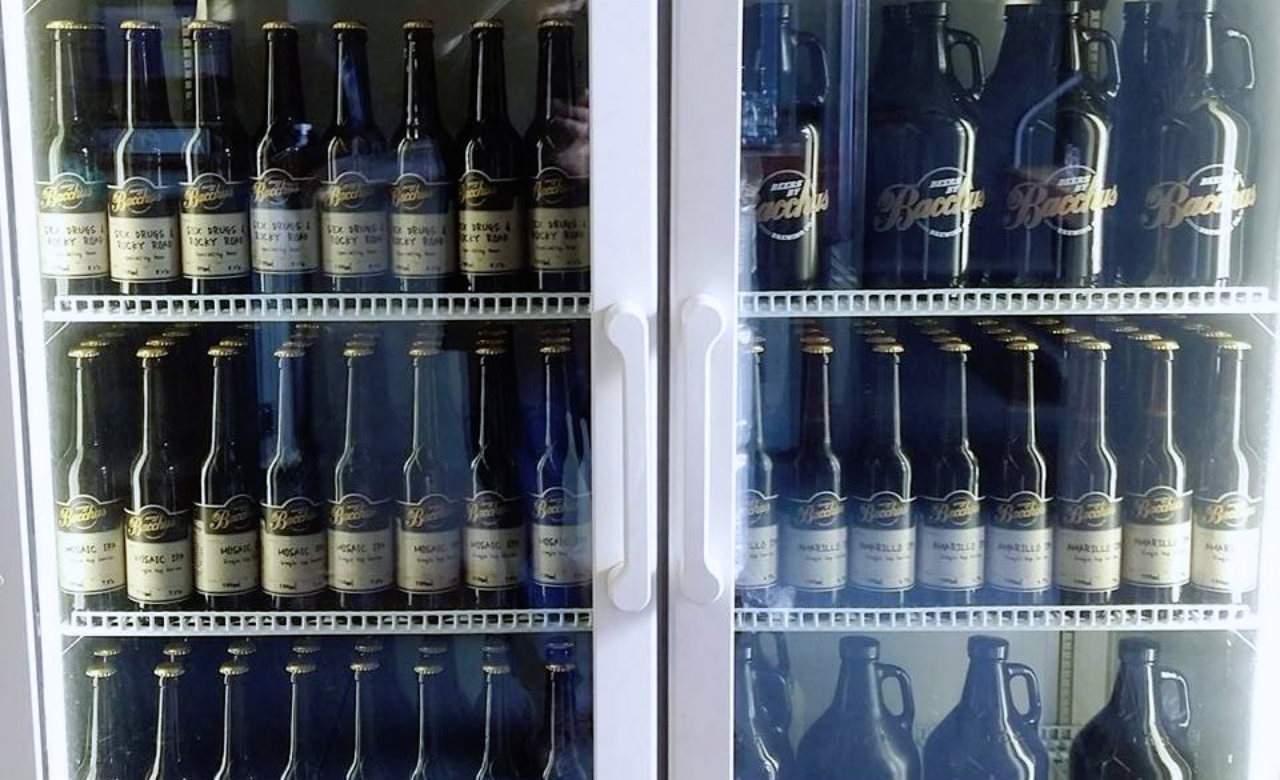 Bacchus Brewing Co.
Capalaba's bespoke microbrewery Bacchus is a little out of the city centre but well worth the trip. Among their colourfully-named drops tailor-made for both wholesale and your hot little hand, are Cunning Ninja's Imperial IPA, Cock Ale and Obama IPA (we do hope the Prez sampled some on his G20 travels). The award-winning brewer also offers both drink-in and takeaway options (both bottled and growler-friendly) at their cellar door bar. Be sure to add this one to the craft beer bucket list.
Unit 1, 2 Christine Place, Capalaba, (07) 3823 5252.
Want to brush up on a few craft beer basics before buying? Check out our Bluffer's Guide to Craft Beer.

Published on February 19, 2015 by Alex Condon