FOOD & DRINK
Victoria Bitter Has Just Released Its Own Fragrance for When You Want to Smell Like Hops
It's made from an extract of the same hops that are used to brew VB, of course.
If you've got a hard-earned thirst for some spiffy beer merch, the folks at Victoria Bitter have you covered, and that's been the case for a couple of years. Hankering not just for branded VB gear for your wardrobe, but also for a VB fragrance? Then you'll be pleased to discover that the famed Carlton & United Breweries beer has just added a new scent to its range.
Called Thirst, the brand's newest addition has also been dubbed "eau de hard work". That's by VB itself, of course. And, to answer the first question that will have instantly popped into your head — yes, it comes in a bottle that looks like a stubby.
As for second query that we're sure you're currently pondering, the fragrance is made from perfume oil combined with "the essence of Australian Super Pride hops" — aka an extract from the same hops that are used to brew VB. So, while you hopefully won't reek like the stale aroma that sticks to your clothes after you've accidentally spilled your beer, you will definitely smell like hops, it seems. Apparently the scent has whiffs of "bitter citrus" and "icy aromas", too.
If you're eager to not only drink VB, but bathe yourself in a cloud of its distinctive bouquet, you can purchase Thirst from Chemist Warehouse, either online or in-store. Sadly but unsurprisingly given how popular the brand's merch always proves (case in point: its retro Christmas sweater from earlier this year), the small amount of the stock that was up for sale via VB's 'Big Cold gear' website has already sold out, though.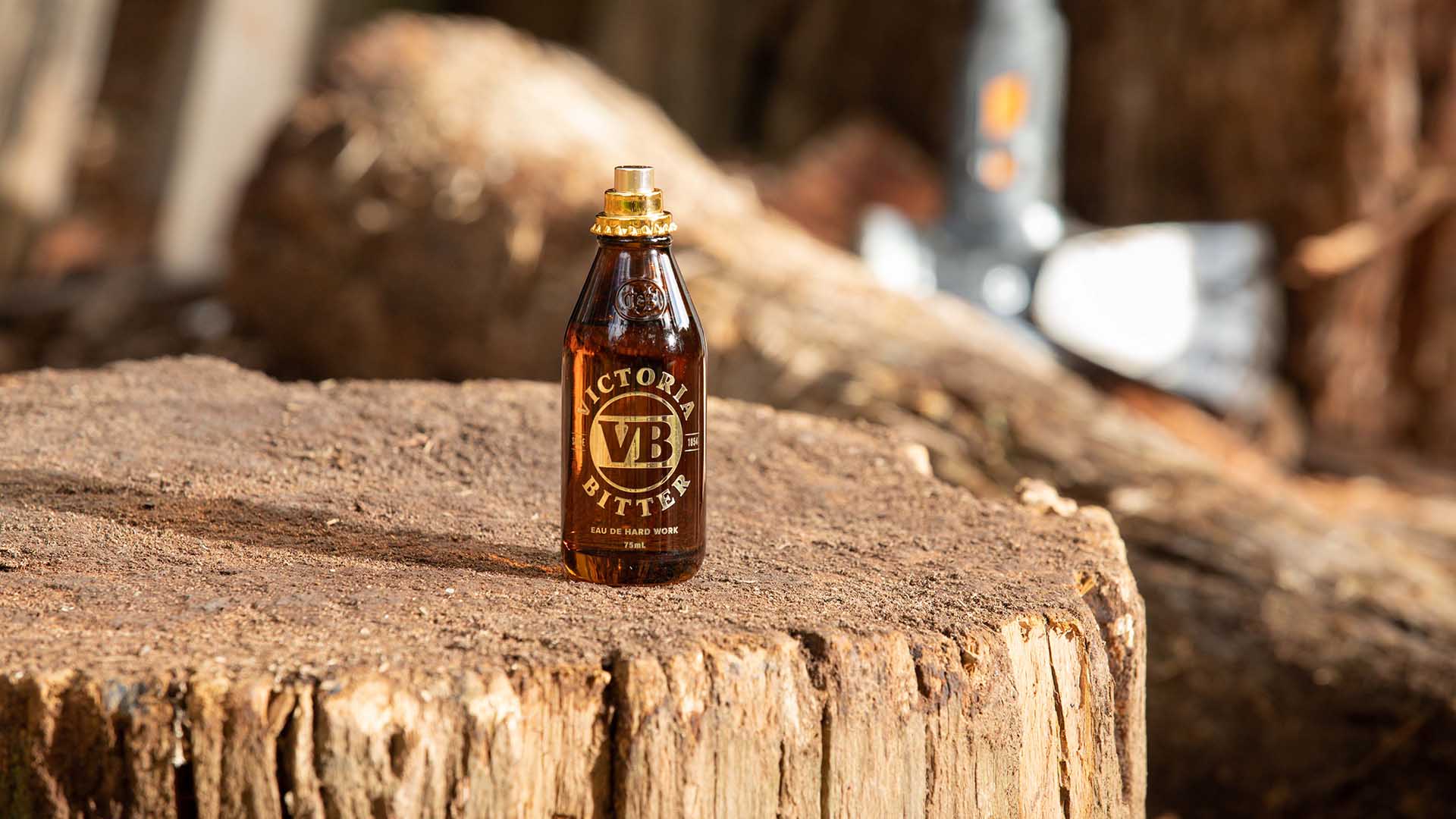 If you're keen on other VB-themed items as well, you can still head to the brand's site to check out its retro-styled collection, which nods firmly to the brew's lengthy history quenching the thirst of hardworking Aussies. There are crewneck jumpers, t-shirts, hoodies, beanies and caps, all emblazoned with that instantly recognisable logo. Alongside all the clothes, you'll also find VB jigsaw puzzles — plus glasses, water bottles, coolers, speakers, bar mats and even fridges.
Victoria Bitter's Thirst scent is available to purchase from Chemist Warehouse — either online or in-store. For more information, visit VB's 'Big Cold gear' website.
Published on August 15, 2020 by Sarah Ward