FOOD & DRINK
Warehouse 25 Is Milton's New Gin and Vodka Distillery with Its Own Pizzeria
It plans to host live music, art exhibitions and vintage garage sales, too, plus both block and private parties.
Back in 2018, when Milton welcomed its first rum microdistillery, it challenged the suburb's beer-loving status quo. This is the home of the XXXX brewery, its giant neon sign and its constant yeasty smell, after all, as well as Newstead Brewing Co's second site, fellow brewery Milton Common and beer-loving dive bar The Scratch. But there's room in this inner city spot for more than one type of booze, or even two — as newcomer Warehouse 25 is also keen to demonstrate.
Setting up shop on Finchley Street — so, in the shadow of both XXXX and Newstead Brewing — Warehouse 25 is all about gin and vodka. If you like clear spirits, you'll be happy here. It distills both onsite and, when it opens its doors on Saturday, November 7, will serve them at its bar, too. It also bottles them for folks to take home under the Calm Spirits Co label, although the venue's bottle shop is still in the works.
Everyone stopping by for a drink will be able to see the distilling magic in action, with the 100-litre vodka still and 50-litre gin still in full view. Walk through the converted warehouse's barn-style doors and you won't miss them. You'll also spot wooden tables galore, as part of an indoor and outdoor area that includes an underground function space — and twinkling lights strung up above.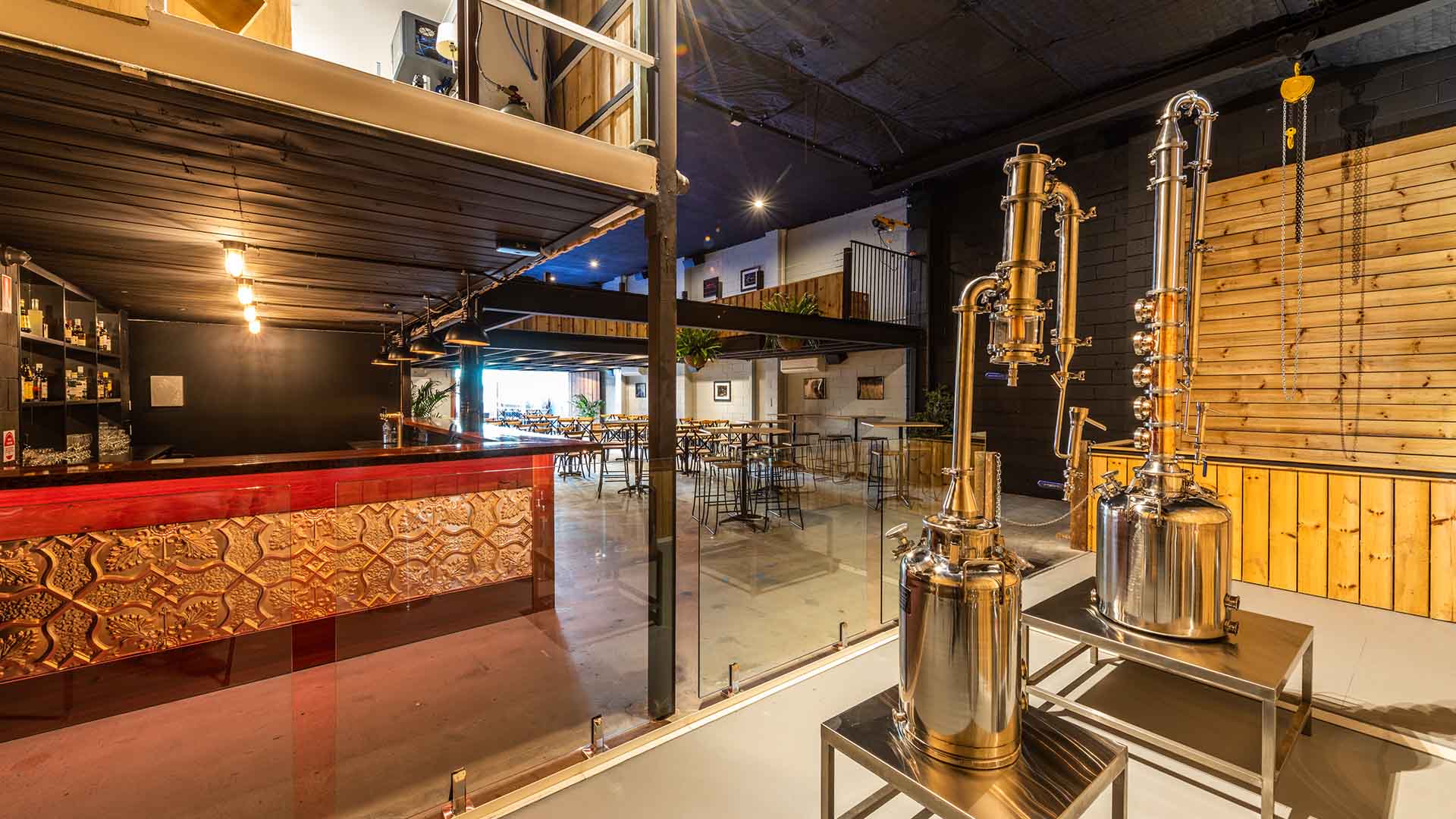 Owner Cameron Lee has designed the space to cater for a number of purposes, too: casual drinks, live music, art exhibitions and vintage garage sales, for instance, plus both block and private parties. But, in addition to the spirits lineup, it's the in-house pizzeria that's bound to be a big drawcard. Patrons can choose from nine different types, including ricotta and meatball, and a potato bake pizza — and pair them with other Italian-style bites such as caprese and arancini.
As for the drinks themselves, obviously gin and vodka feature heavily in the venue's cocktails, which span its own signature tipples and a range of classics. If you're in the mood for a different type of tipple, yes, there's beer on the menu (and yes, XXXX is one of them). Plus, there's also a small wine selection.
Find Warehouse 25 at 25 Finchley Street, Milton from Saturday, November 7 — open Monday–Wednesday 11am–2pm, Thursday 11am–10pm and Friday–Sunday 11am–1am.
Published on November 05, 2020 by Sarah Ward