FOOD & DRINK
What's the Deal With 'Wild Fermentation' Wine?
We look into what it is and why the world is suddenly obsessed with it.
in partnership with

Wild fermentation wines have been around for as long as the hills on which they're grown, but lately the resurgence of the movement has been gaining a lot of momentum.
Questions abound as to the nature of these beverages, from how its production differs from traditional methods, to how the taste of these vinos compare to the drops that we're more accustomed to. So, in the interest of immersing oneself in the experience, crack a bottle and have a read — your wine education has begun.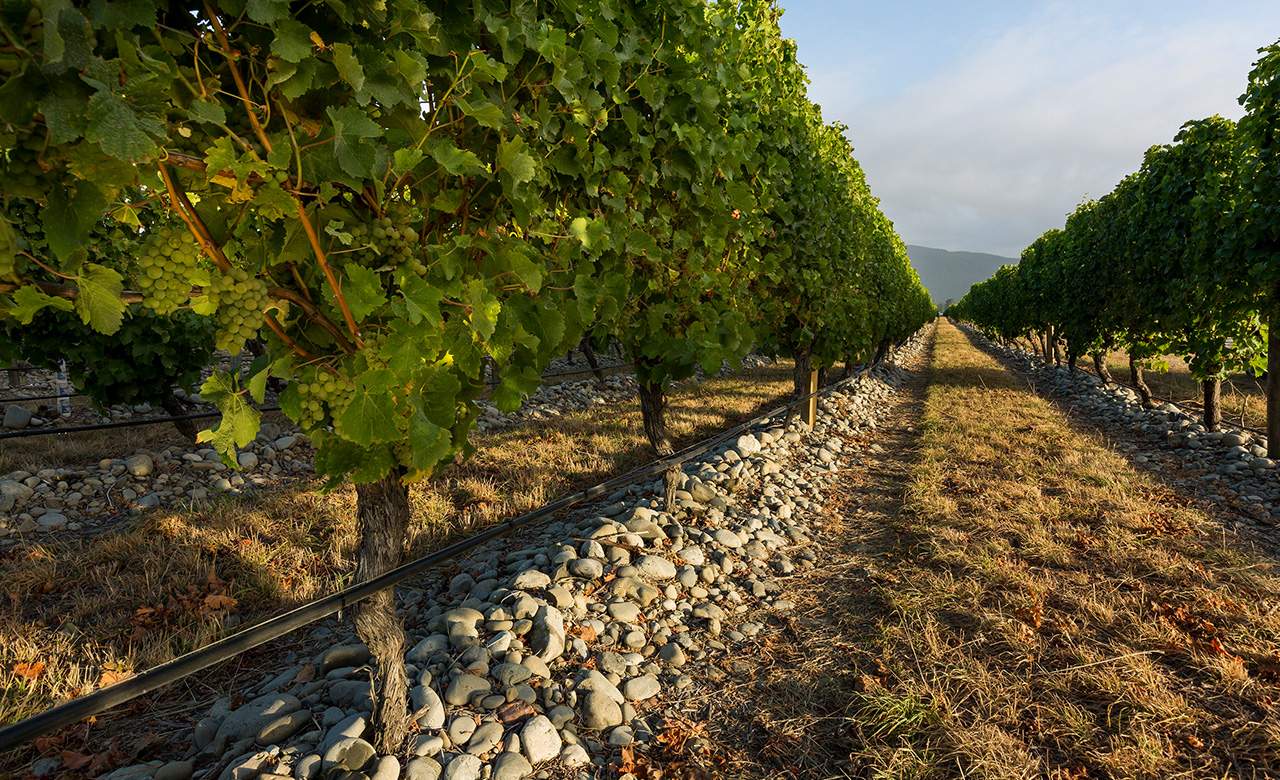 FIRST OF ALL, WHAT ACTUALLY IS IT?
Wild fermentation wines are the result of winemakers removing most of the artificial processes involved in producing a bottle. The whole idea is to let the natural processes of winemaking take over, to interfere with the fermentation process as little as possible.
In winemaking, grapes are pulped into a sugary juice, then yeast is added to the juice which eats up all the sugar and creates waste products of carbon dioxide and alcohol until you're left with a finished wine. In wild fermentation winemaking this process is dramatically altered. Rather than adding a yeast known to produce a certain flavour, the yeasts and bacteria that naturally present on the grapes (aka microflora), are tasked with the fermentation. By letting nature do its thing the wine ends up with a more complicated flavour profile.

WHAT DOES IT TASTE LIKE?
Wild fermentation wines are often more complex, textural and layered. Making it involves a longer fermentation process than your standard bottle, which gives the wine a softer taste. The different types of microflora present on the grapes all add their own bit of flavour. Standard wines have yeast added to them, which creates a specific flavour when fermented. Because you're leaving the flavour up to nature, what you end up with is unique from vintage to vintage.
The Stoneleigh winemakers in New Zealand's Marlborough country use the naturally occurring elements in their vineyards to produce wild fermentation wines with as little intervention as possible. The grapes used for the Wild Valley range are grown using 'sunstones' — stones derived from the ancient river bed the winery sits on. The stones soak up all the sunlight during the day, and keep ripening the grapes at night. Once the grapes are picked, the process is to sit back and let the microflora do the work. The grapes can be picked earlier, and they deliver a flavour profile that is unique to each vintage. Sulphites are often added to wine produced in this way, to maintain its freshness and keep it crisp from bottling to delivery.

WHO IS MAKING IT?
Wild fermentation winemaking methods have been used for millennia in Europe and they're still incredibly common in places like France, Italy, and Austria. The process is still fairly new here. With a move by wine drinkers towards a more organic approach — and the rise in popularity of minimal intervention, organic and orange wines — more and more winemakers are taking on the minimalist approach. Stoneleigh have been using nature in their winemaking since the foundation of the winery, so the next natural step was taking on wild fermentation wines for their premium range.

WHAT DO I EAT WITH IT?
Experiment a little (like the winemakers) and try to nail that perfectly balanced combo. Pairing wine with food is a subjective matter, despite the rules we've been told for decades. You don't have to pair red wine with red meat, or white wines with white meat. A good rule of thumb is to just eat and drink what you like and then look for something to balance the palate. As long as the goal is to keep it balanced, the world is your oyster with pairing food to wild fermentation wines.
Wild fermentation wines are a little richer on the flavour profile, so will generally pair well with food that is a little more subtle. Good cheese always matches good wine. A nice brie will do well with the intense flavours of a wild fermented Pinot Noir for example, because it supports the flavours in the wine rather than competing for dominance in the taste party. Jamie Marfell, Stoneleigh's head winemaker, recommends pairing a minimal Sauvignon Blanc with a salad that has some more tropical elements. Something with a healthy dose of citrus or vinegar, like a top-notch papaya salad that will cut through the more rounded palate of the wine.
Try some Wild Valley wild fermentation wine at the Stoneleigh Hotel, a sandstone house in Chippendale overrun by nature. It's at 48 Kensington Street, Chippendale from November 11 until December 11. 
Published on December 05, 2016 by James Whitton