FOOD & DRINK
Eagle Street Pier Will Soon Be Home to a New Italian Eatery and Steak and Lobster Restaurant
Coppa and Cha Cha Char Steak and Lobster will both open their doors at the riverside precinct in December.
Already in 2020, the busy Brisbane CBD precinct that stretches along Eagle Street has welcomed one new restaurant, with Naga Thai opening as a lantern-filled long-term pop-up. Come December, Eagle Street Pier will see the launch of two other fresh additions: Italian restaurant Coppa and the steak and lobster-focused Cha Cha Char Steak and Lobster.
It's a case of swapping previous eateries for similar replacements — if you're wondering why Cha Cha Char in particular sounds more than a little familiar. Yes, Eagle Street Pier has long been home to Cha Cha Char Wine Bar & Grill; however, with owner John Kilroy retiring, he has sold the business. So, it'll be renamed, and run by new proprietor and restaurateur Michael Tassis (George's Paragon, Rico Bar & Dining and Massimo) with business partner Ciao Rossetto.
As well as the two ingredients that give the place its new moniker, Cha Cha Char Steak and Lobster will also include a whisky and wine bar, serving up more than 150 types of the former. And, the whole joint will have a big focus on alfresco dining, which is understandable given the view.
As for Coppa, it's taking over the space formerly filled by another Kilroy-owned restaurant, Il Centro. Again, the newcomer has a familiar title. Tom Sanceau of The Happy Fat Group was also behind Coppa Spuntino on Creek Street before it closed in March, and considers the new Eagle Street Pier site a case of relocating the eatery's Italian cuisine to a new location.
At Coppa, patrons can expect both indoor and alfresco dining, as well as stunning river vistas, of course.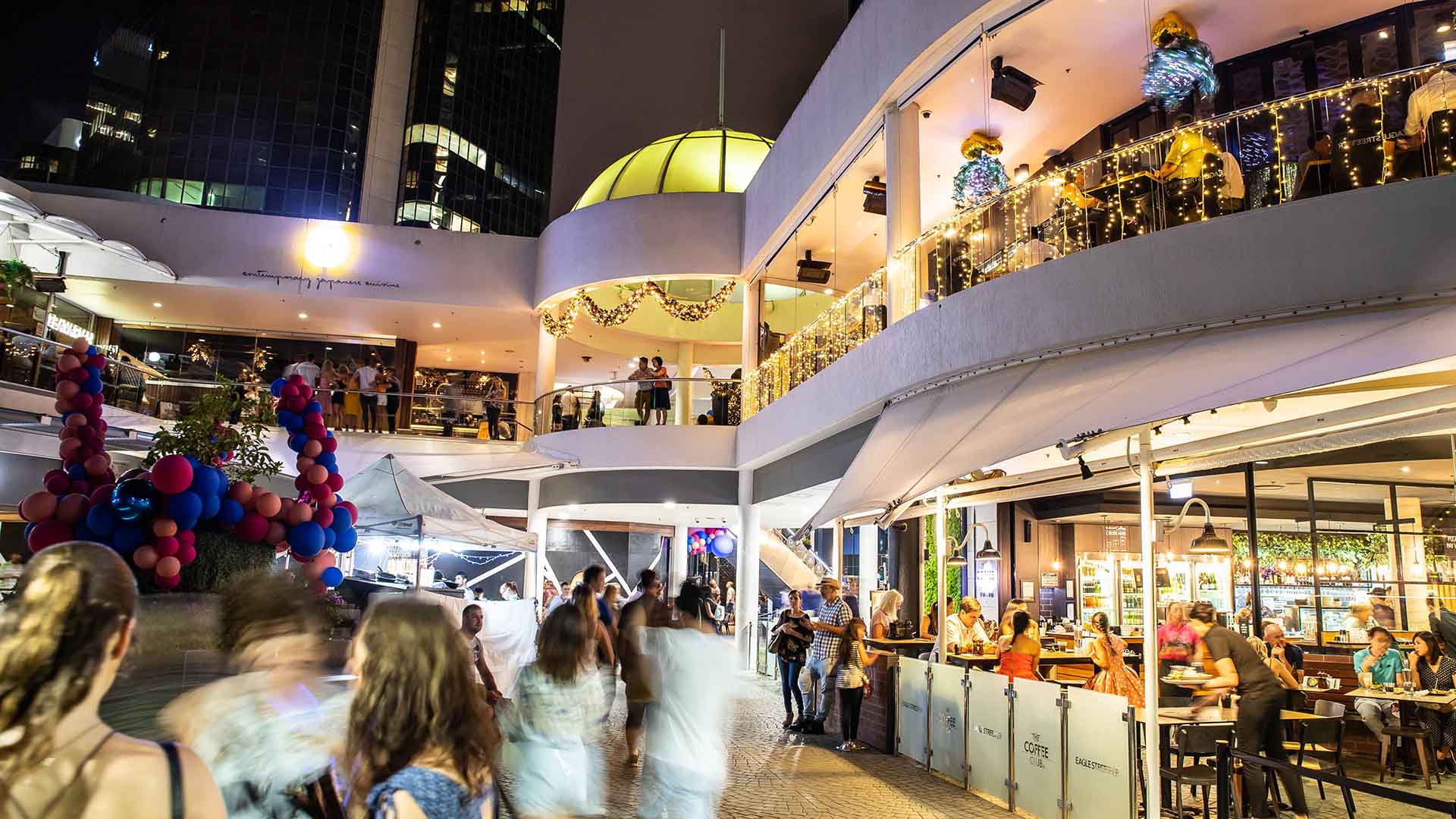 Find Coppa and Cha Cha Char Steak and Lobster at Eagle Street Pier, Eagle Street, Brisbane, from sometime in December — we'll update you with exact opening dates when they come to hand.
Published on November 30, 2020 by Sarah Ward