FOOD & DRINK
You Can Now Get the Ekka's Much-Loved Strawberry Sundaes Delivered to Your Door
The cult dessert will be delivered around town via DIY 20-packs to help raise money for medical research charity The Common Good.
Hitting the dodgems, browsing for showbags, sleeping in on a Wednesday: for the second year in a row, none of that is on the agenda in Brisbane during August. Due to the most recent COVID-19 outbreak, the lockdown that followed and the restrictions that are now in place, the Ekka has been cancelled for the second year in a row and only the fourth time in the event's history. But that doesn't mean that you can't still enjoy a strawberry sundae.
There's no shortage of ice cream available in Brisbane, but there's only one annually available frosty delight that everyone wishes they could eat all year-round. That pink-coloured dessert is hands-down the best thing about the Ekka, too. And, to the delight of strawberry sundae lovers, it's being delivered to your door now that the show isn't going ahead.
While drive-thrus popped up last year so that Brisbanites could still get their strawberry sundae fix, this year the setup is going one better from Wednesday, August 11. In a collaboration between Brisbane City Council and local businesses — plus delivery app Doordash and delivery-only facility Chef Collective — these beauties are being ferried around town in DIY sundae-making packs thanks to an event that's being called the Strawberry Sundae Taskforce. You'll get 20 sundaes at once, in fact, all by placing an online order.
Twenty strawberry sundaes might sound like a lot, but that could get you and your partner or housemates through a few months (or weeks, or days — whichever fits) of desserts. You'll receive all the ingredients that are used to assemble the sundaes at the Ekka, with deliveries brought to homes in central areas of the city, and dropped off at specific collection points — where you'll then need to head to pick them up — elsewhere.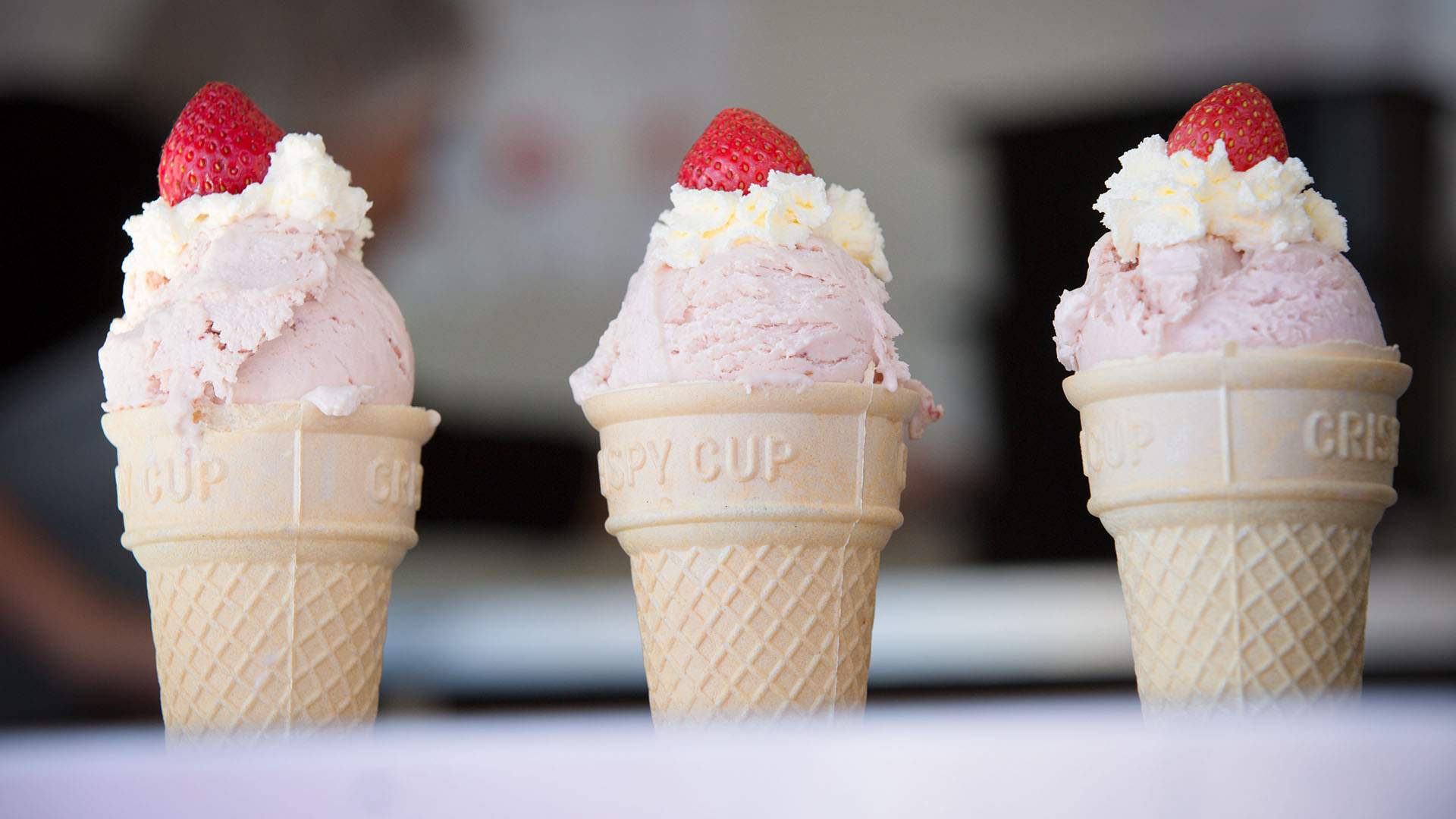 Usually, the cult desserts raise around $500,000 for medical research via The Prince Charles Hospital Foundation for The Common Good, which is one the Strawberry Sundae Taskforce's big aims. Funds collected will still go to the charity — and you'll also be supporting farmers by making sure they're not left out-of-pocket for their ingredients.
"The Strawberry Sundae Taskforce is a very creative solution to what could be a very serious problem," said The Common Good CEO Michael Hornby. "We're urging families to buy a Strawberry Sundae DIY pack to keep the tradition alive and to help save lives and livelihoods in the most delicious way possible."
New Doordash customers will also score $20 off their strawberry sundae order, as well as free delivery.
To order a DIY strawberry sundae 20-pack from Wednesday, August 11, hit up the Doordash app.
Published on August 10, 2021 by Sarah Ward