FOOD & DRINK
Five Brisbane Restaurants Perfect for a Date Night (and Every Budget)
From cheap, cheerful and loved-up feeds to special diners for a special occasion.
Five Brisbane Restaurants Perfect for a Date Night (and Every Budget)
From cheap, cheerful and loved-up feeds to special diners for a special occasion.
in partnership with

Love may not cost a thing, as many a pop song has told us, but a nice date often requires a little cash. The good news, of course, is that taking your significant other out for dinner needn't empty out your bank account. On the other hand, if you have some money to splash around, there's always a top-notch place to do so.
Brisbane's dining scene caters for both scenarios and everything in between at that. If you're all about quality time rather than dolling out the cash; if your wallet is feeling healthy, but not too stuffed; and if you're eager to go all out for a special occasion (or just because) — we've teamed up with Suncorp to find a tiptop date spot for any budget. Suncorp's Platinum Credit Card* works with your existing spending habits, earning you extra points for every dollar you spend on everyday essentials like groceries, that cheeky mid-week wine or this date you're now planning.
Read on to discover five places for your next date night — whether you're looking to spend under $40 or ready to make it rain.

A trip to Tokyo isn't the most affordable date, sadly, even if you're an online shopping wizard and manage to nab super cheap airfares. A trip to Taro's Ramen will make you feel like you've made the flight anyway, however, even it takes far less time to get to one of its authentic-style eateries around town. Heading to the original spot in Ascot is recommended, as is sitting outside on Racecourse Road, ordering a fiery bowl of tonkatsu and slurping away. A spicy, noisy broth makes the heart grow fonder, perhaps? Of course it does — and a delicious noodle soup from one of Brisbane's premiere Japanese joints, paired with a refreshing splash of sake, most definitely will.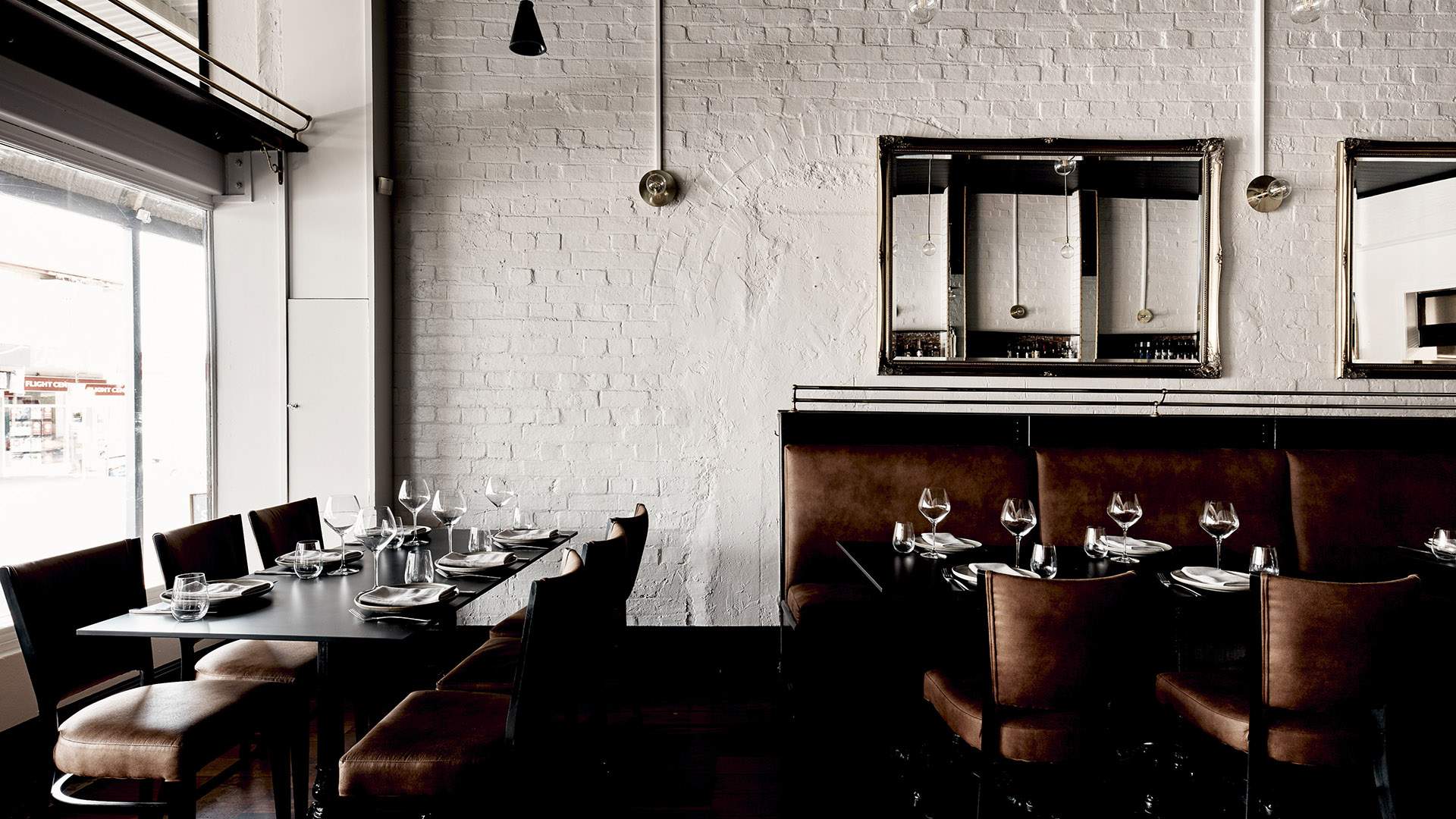 UNDER $60 PER PERSON: NOTA, PADDINGTON
Taking over the Paddington space formerly occupied by relocated fine-diner Montrachet, Nota is big on casual style — but refreshingly light on your wallet. On the menu are "simple but satisfying meals", according to owners (and ex-Moda alumni) Kevin Docherty and Sebastiaan de Kort, aka the kind that go well with a few relaxing wines and great conversation. Standouts include the slow-cooked octopus with raspberry emulsion, fennel and citrus; and the Brisbane Valley quail with sweet corn polenta and burnt butter. And if you're after more of a snacks-and-vino kind of date, and less of a sit-down affair, you can get cosy at the bar and tuck into a range of bites that start from $5.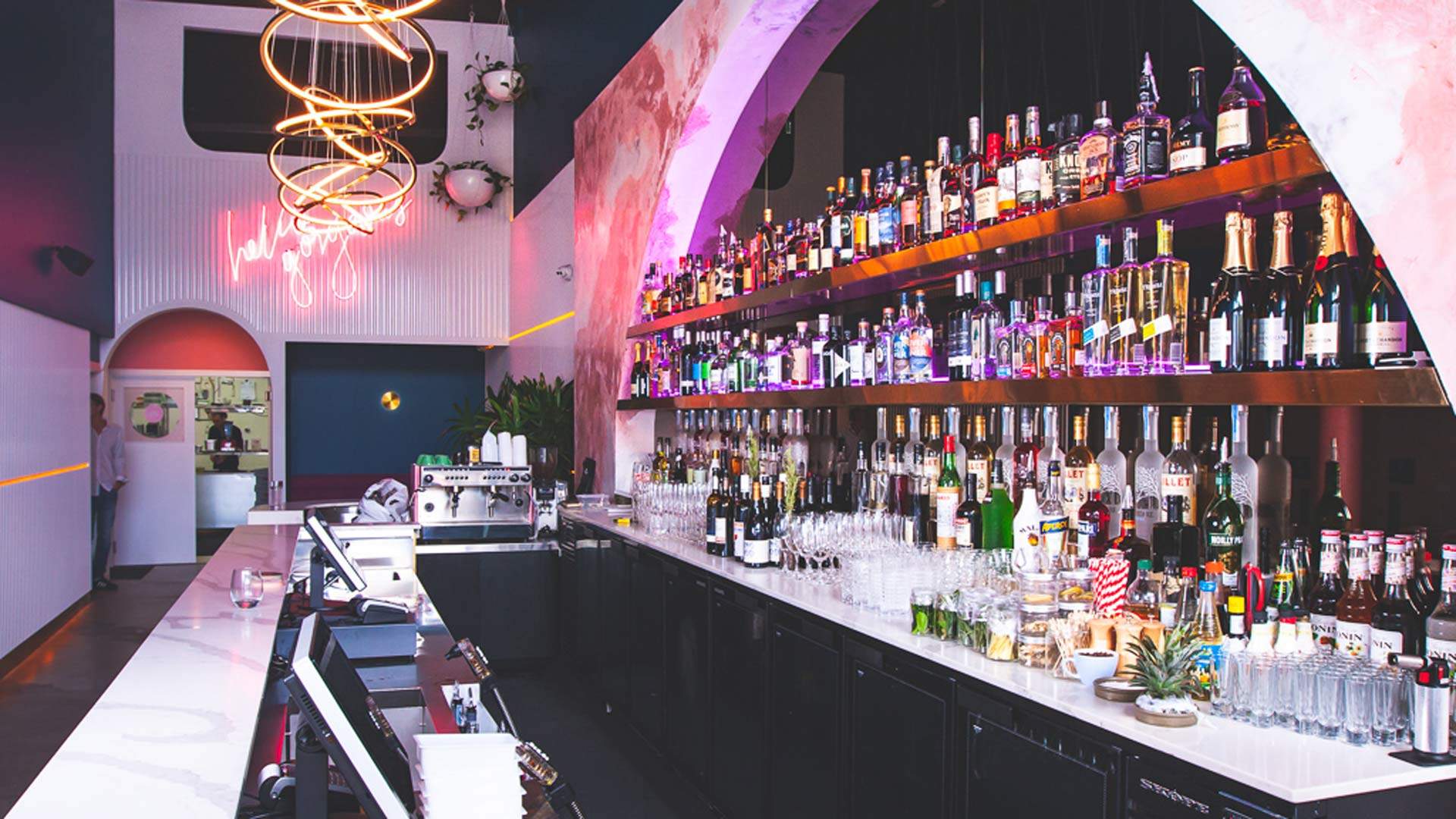 You've gotta love a bar and restaurant with a name that doubles as an ace greeting for your date. Grab your gorgeous partner, take them along to this Newstead spot and welcome them to a neon-hued meal with a cruisy tropical vibe. Cocktails are a huge highlight at Hello Gorgeous  — and if you or your other half prefer flavoursome beverages with a bit less booze (or one of you has to guide the chariot home), both non-alcoholic and low-alcoholic options are available. As for the food, it's all designed to share, like the fun you'll be having. Go small with oysters, ceviche, beef carpaccio or stuffed chilli crab; graze over a charcuterie, cheese or vegetarian board (or several); or opt for tuna loin burgers, lamb cutlets or black angus tenderloin from the mains selection.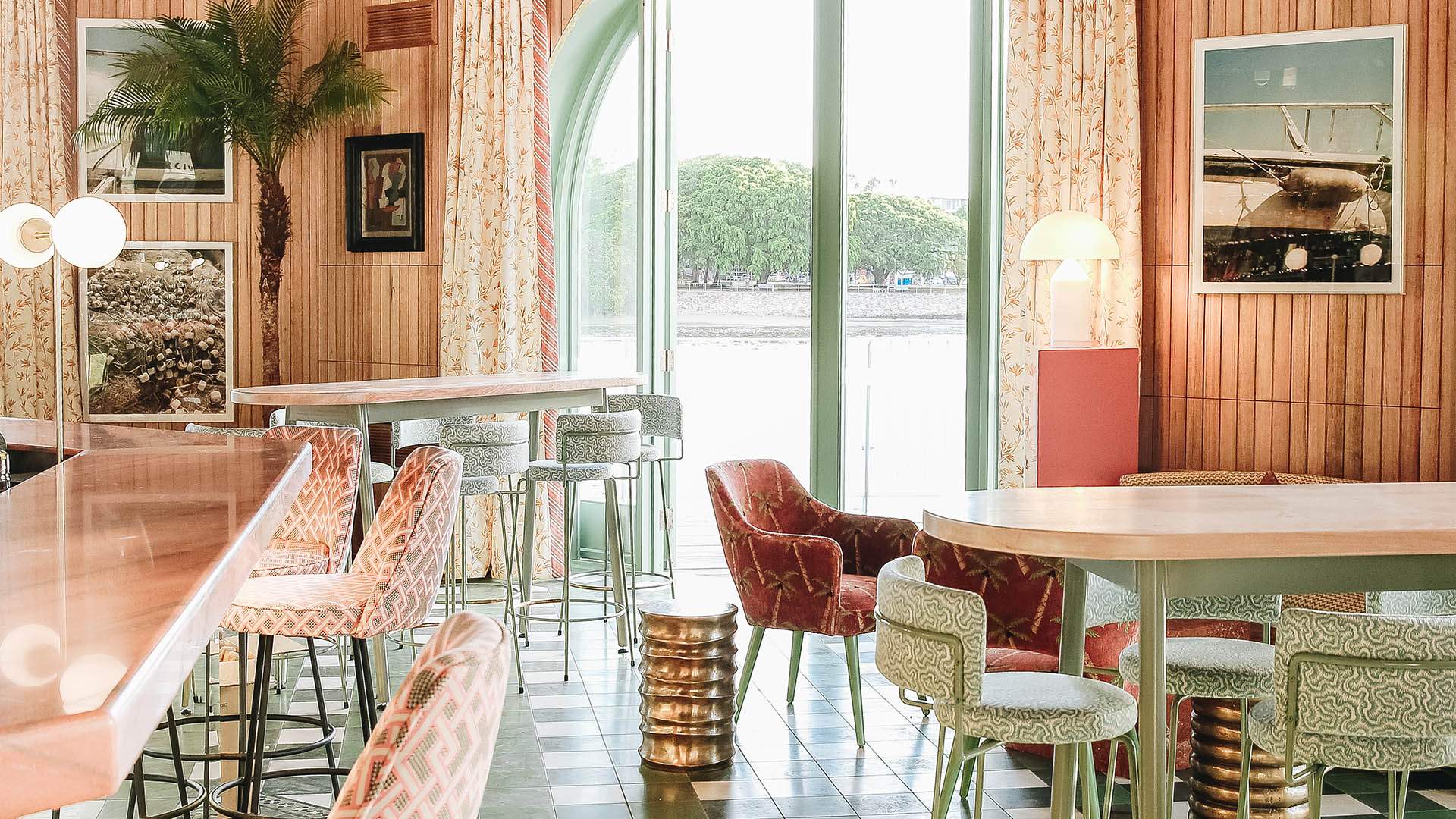 UNDER $100: MR PERCIVAL'S, BRISBANE CITY
Are you a firm believer that a stellar date needs a sublime location? If so, then Mr Percival's is the place you're looking for. One of the first spots to open at the CBD's revamped Howard Smith Wharves precinct, this bar and restaurant isn't simply sat next to the river; as the movie pelican it takes its name from, it's perched on top of it. That means that you and your partner can snuggle up inside an overwater octagon, take in the view and swoon over the pastel pink decor (when you're not swooning over each other, naturally). Nosh on lobster rolls, whipped cod roe served with a warm baguette, and anchovies topped with olive oil, lemon and garlic, because seafood is unsurprisingly a focus here. Then, pick from 17 different cocktails or 50 wines — and feel the love.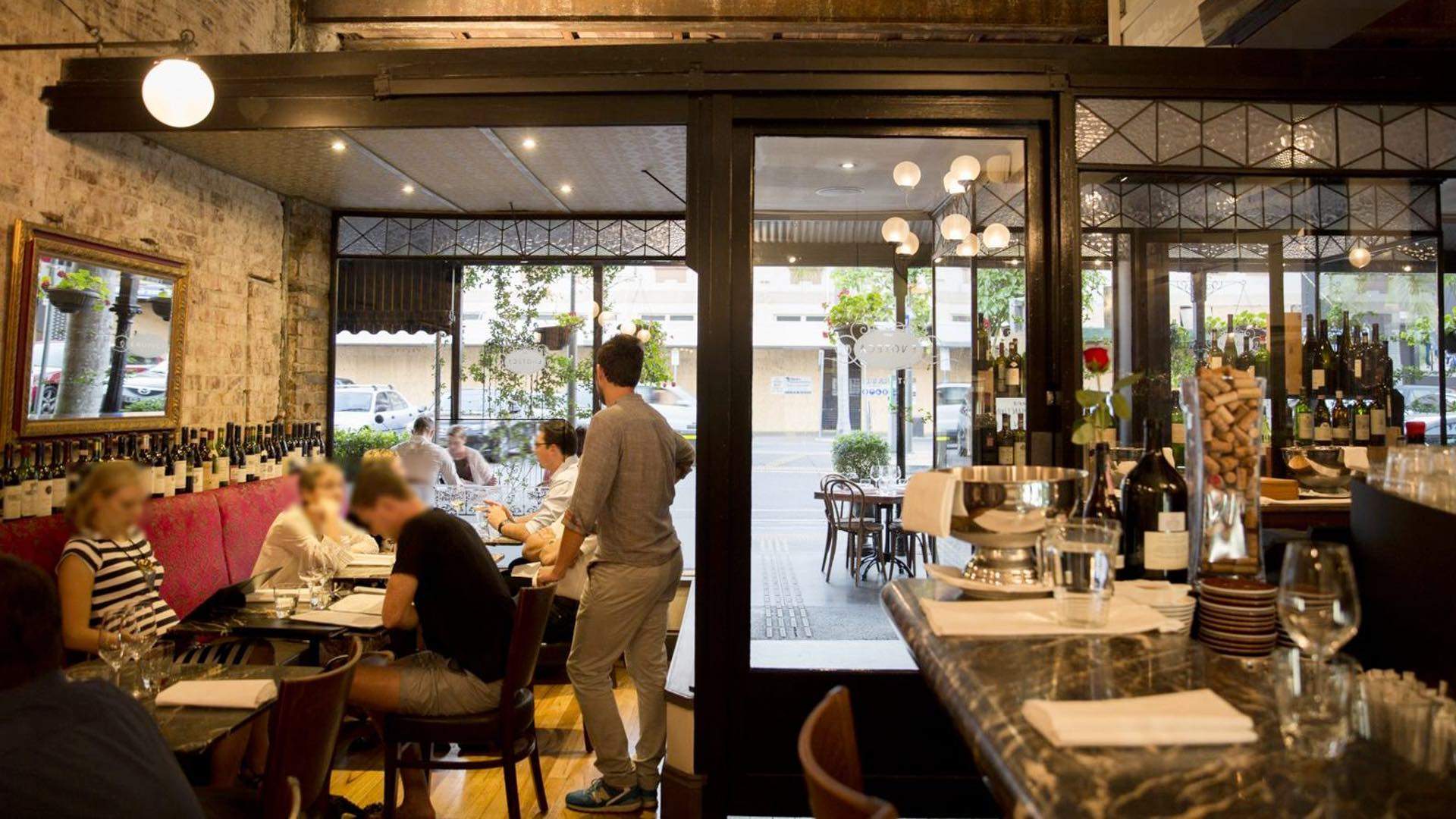 ONE BIG BLOWOUT: 1889 ENOTECA, WOOLLOONGABBA
If the way to your loved one's heart is through their Italian-loving stomach, you'll want to make a beeline to Woolloongabba's resident Roma-style restaurant at the cosy end of Logan Road. 1889 Enoteca has been a Brisbane favourite for years, not only thanks to its heaped bowls of sugo-topped rigatoni, sand crab linguine, succulent veal saltimbocca or espresso-soaked tiramisui, but because you'll get comfy in a booth and never want to leave. For those who are really heading in for the long haul, the four-course Roma menu is a top way to tuck into many of the eatery's signature dishes — and comes with matched wines in both half and full-glass options. Speaking of vino, 1889 Enoteca is known for its packed cellar, so expect to be spoiled for boozy choice.

Seize the day, make your everyday moments count and get rewarded all the while with Suncorp.
*Issued by Citigroup Pty Limited ABN 88 004 325 080 AFSL No. 238098 Australian credit licence 238098.
Published on June 20, 2019 by Sarah Ward