FOOD & DRINK
Five Delicious Dishes in Brisbane to Warm Your Belly This Winter
Treat your tastebuds with these warming beauties.
Five Delicious Dishes in Brisbane to Warm Your Belly This Winter
Treat your tastebuds with these warming beauties.
---
in partnership with

Brisbane might be known for having sun and clear blue skies almost all year round, but this pretty city of ours is just as enticing with a chill in the air. It's the perfect time to make a beeline for one of the town's more cosy spots and warm up from the inside with a meal that doesn't just taste great but looks ace too.
We've partnered with Samsung to bring you these five must-eat Brisbane winter dishes. Their new Galaxy S9 and S9+ have superior low-light capability, to capture your tasty meal in all its glory. So go on, treat your tastebuds and your Instagram feed. Yes, both will thank you.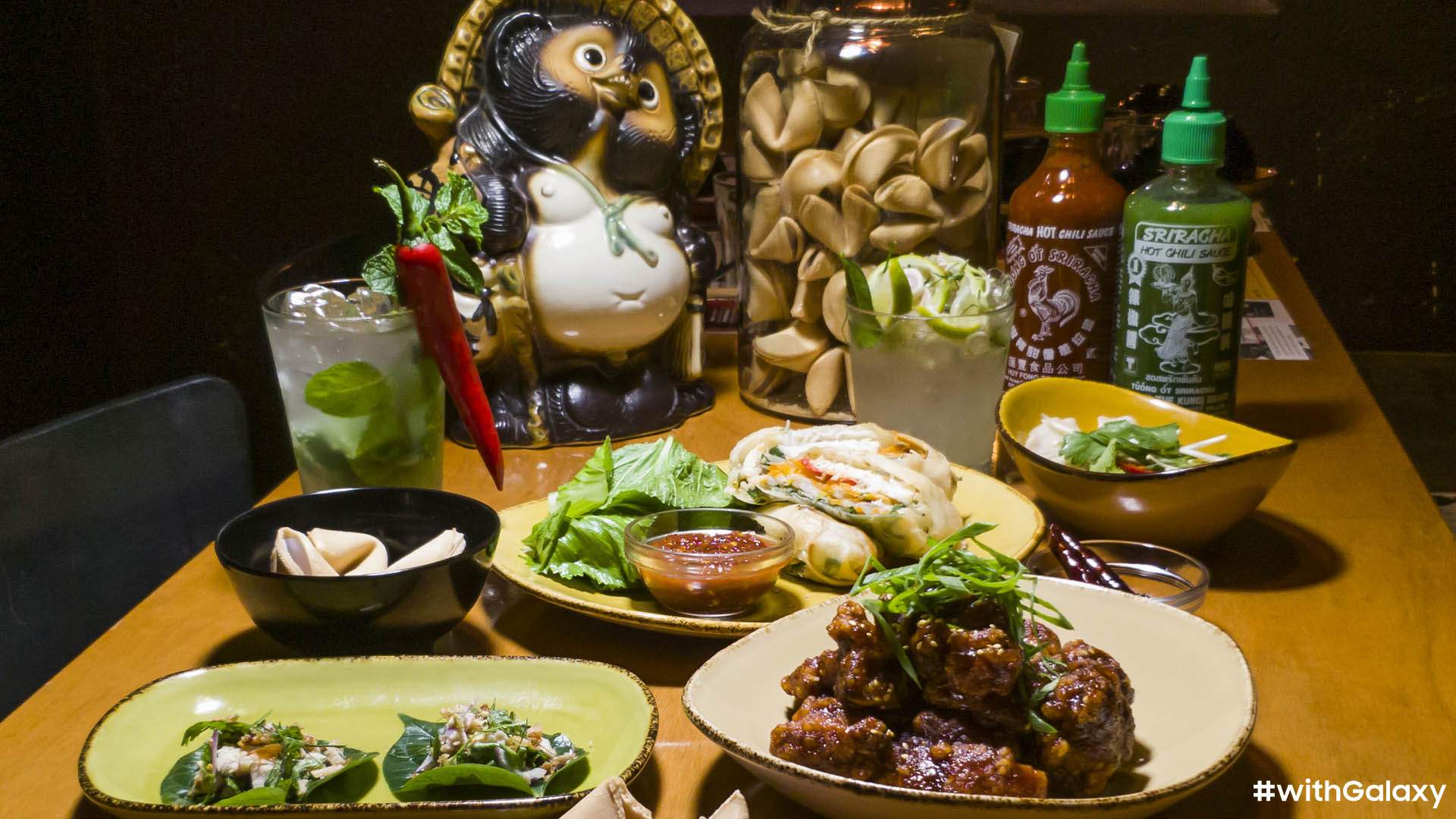 KOREAN FRIED CHICKEN AT CHOP CHOP CHANG'S
Whether you've devoured it so many times you've lost count or you've just heard everyone else in Brisbane rave about it, Chop Chop Chang's Korean fried chicken is a favourite for a reason. It's spicy on the outside and succulent on the inside, and it couldn't look less like the fast food you might be thinking of. The hefty slathering of gochujang (Korean red chilli paste) will put a spring in your step, while the sesame and green shallots sprinkled on top complement the flavour nicely. And things are far from frosty in the eatery's Boundary Street digs, which is an added bonus.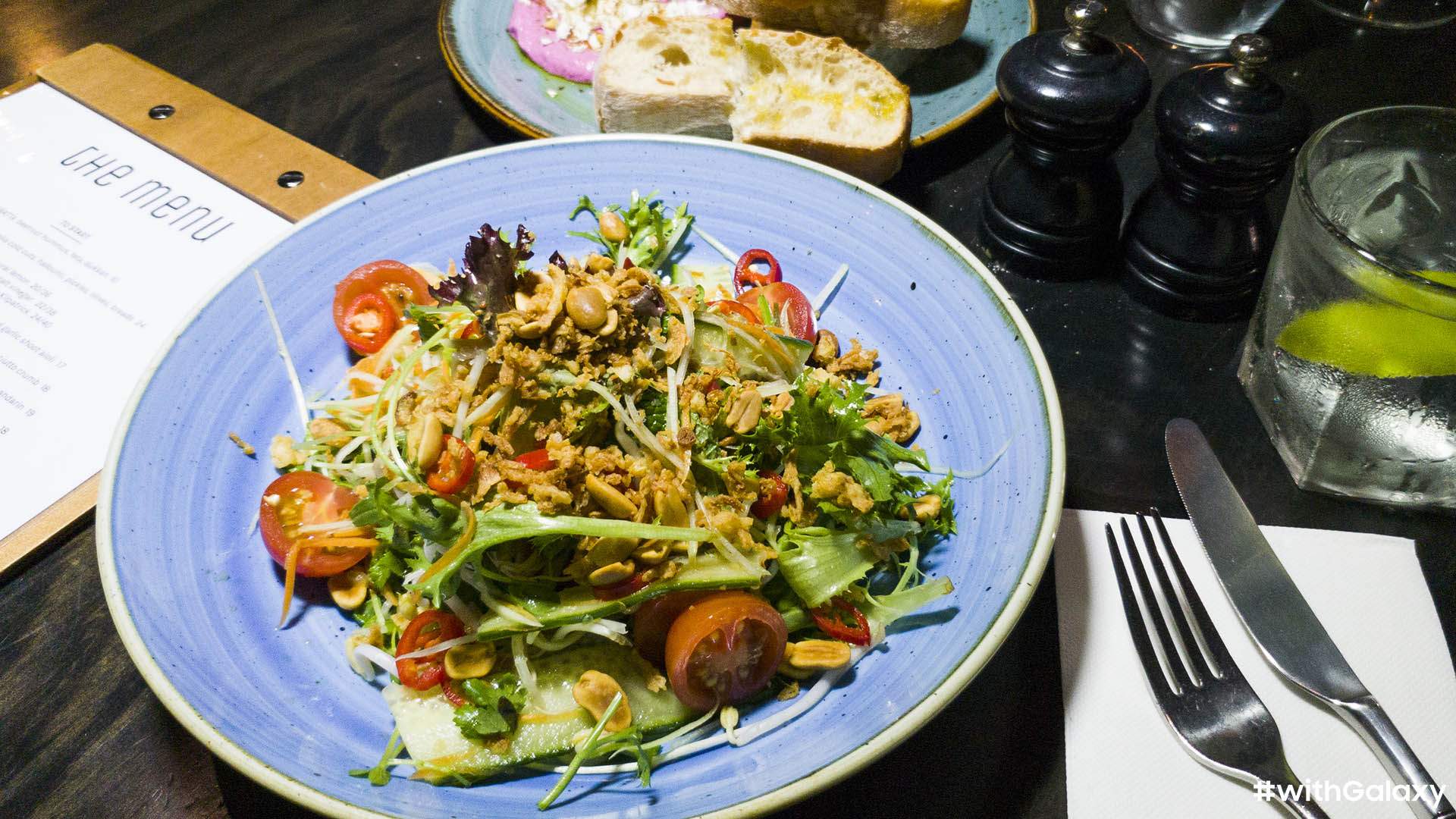 JETTY PAPAYA SALAD AT THE JETTY
Salad doesn't usually scream 'winter food', but it really is the perfect meal to devour when you're sitting in the sun at South Bank. And that's a year-round activity here. Plus, when you're doing it at The Jetty, you'll have your choice of belly-warming meats — lemongrass chicken, tempura soft-shell crab or charred marinated eye fillet — or grilled halloumi. Whichever you choose, it'll sit upon a bed of mint, basil, bean sprouts and shoots, cucumber, cherry tomato and toasted peanuts, with some chilli jam for a bit of extra kick. If that combo of ingredients, soaking up the sunlight and the gorgeous view over the river can't warm you up, then nothing can.

FONDUE AT FROMAGE THE COW
Cheese, glorious cheese: that's what's on the menu at Fromage the Cow, and in a hefty range of types, dishes and flavours. But there's one particular item that gets everyone flocking to Milton. Who can pass up fondue? Available for both lunch and dinner in two different varieties. Like dipping pickles and crudités in Emmental, provolone, gruyere and white wine and shallot sauce? Opt for the Fondue Neuchatel. Prefer gorgonzola, mozzarella, thyme and a red and white wine sauce with sliced meats, pear slices and onion? That's on offer too. This is one dinner you'll want to capture from every angle and in slow motion.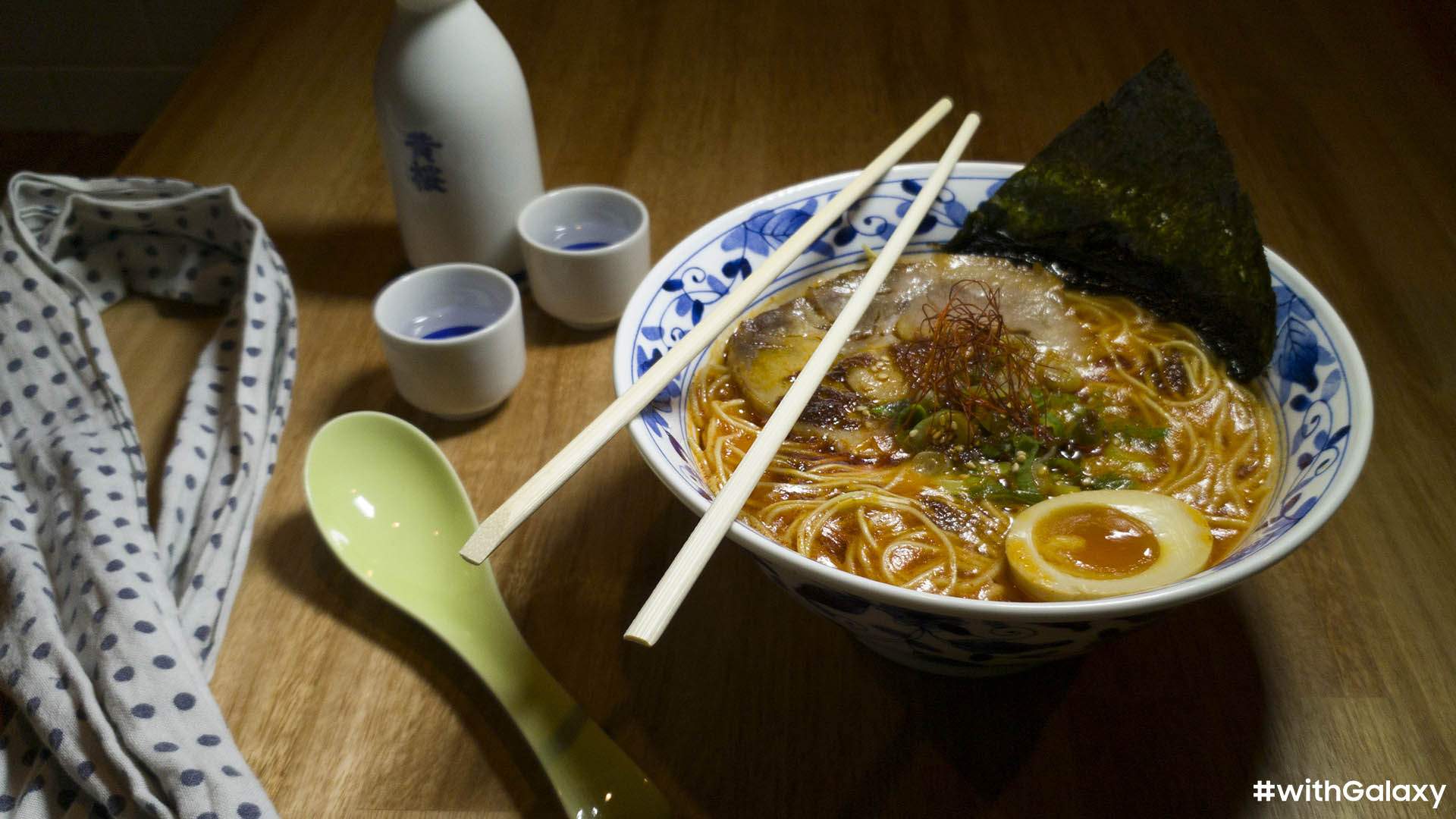 FIRE TONKOTSU AT TARO'S RAMEN
When a dish promises warmth in its name, then you'd best prepare accordingly. The fire tonkotsu ramen at Taro's well and truly delivers. More than that, it'll douse your taste buds with authentic Japanese flavour. The eponymous Taro takes great pride in his slow-cooked tonkotsu pork broth, and you can taste the difference in every mouthful. Slurp it like you love it because you do, and slurp it loud. Pair the noodle soup with a sip or two of sake, and you'll forget that it's winter pretty quickly. And if you're not fond of putting a little fire in your belly, Taro's other ramen varieties are just as appetising.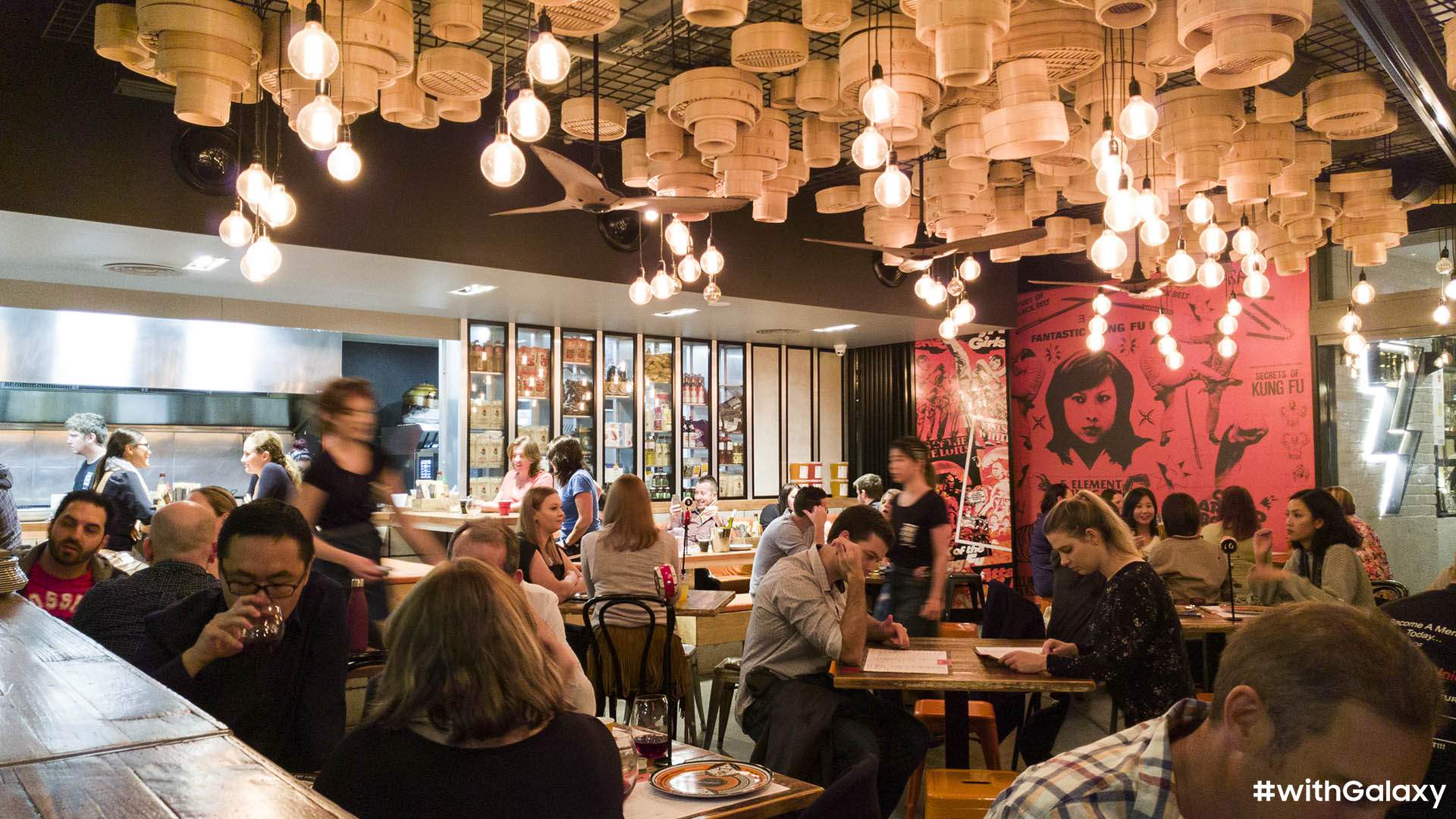 CHICKEN KATSU BAO AT JUNK
If ever a meal was made for snapping, uploading and splashing about your socials, it's bao, as everyone's Instagram feed can already attest. They're just so cute and fluffy. And no matter what they're stuffed with, they're delicious. Still, Junk's chicken katsu bao ups the ante. Katsu will do that. Expect three pieces filled with crispy poultry, covered in sauce and paired with kimchi for an extra kick. Ordering more than one serving to share is completely understandable, and the char siu pork spring rolls are probably calling, too.

Instead of spending your winter nights on the couch, discover all the after-dark happenings in your city here — and don't forget to document it all on the new Samsung Galaxy S9 and S9+, designed especially for low light so you can capture your best moments no matter what.
Images: Cole Bennetts.
Published on June 15, 2018 by Sarah Ward